Buzz isn't just a pretty face that is willing to eat questionable cooking. He's also a mathematician.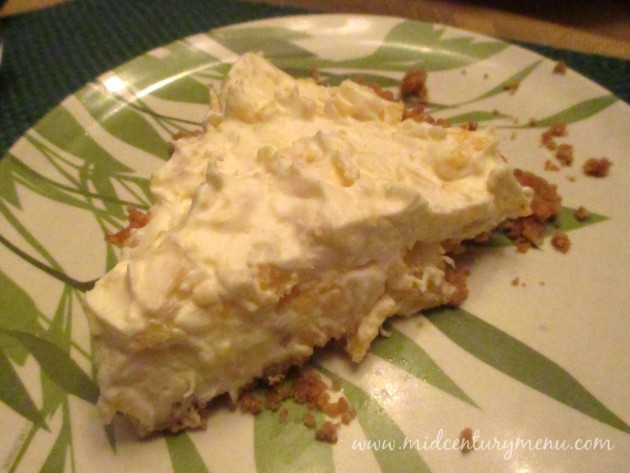 So yesterday we celebrated Pi Day… with pie, of course.
Quick Pineapple Cheese Pie
Ingredients
8 oz. cream cheese, softened to room temperature
¼ cup sugar
1 cup heavy cream, whipped
1½ cups drained crushed pineapple
1 graham cracker pie shell
Instructions
Whip softened cream cheese and sugar together well.
Fold in the whipped cream, then the well drained crushed pineapple.
Spoon into the pie shell.
Chill thoroughly, about two hours, until filling is set.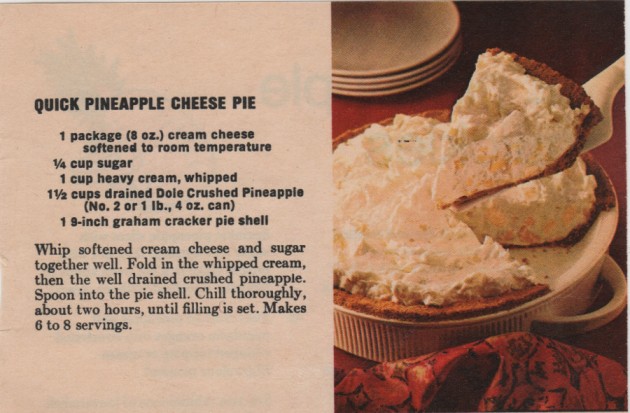 Quick pineapple cheese pie, for those mathematically-themed holidays when you're just really busy.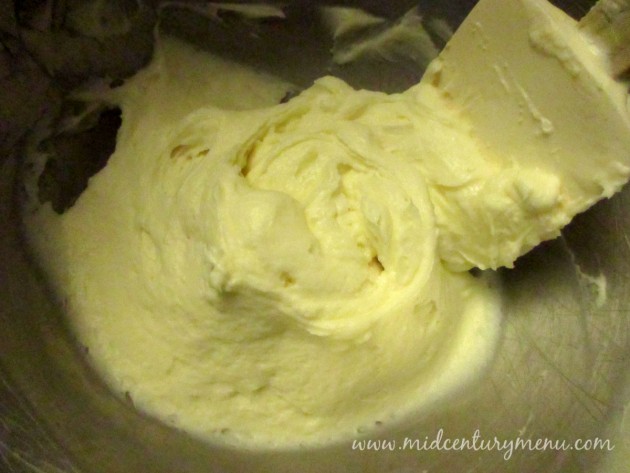 Cream cheese is amazingly versatile for desserts — just add sugar, and it's pretty much ready to go.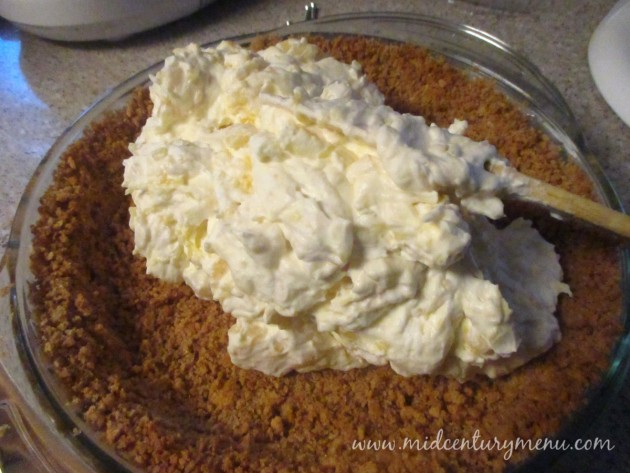 And then you add whipped cream and pineapple and bump it up to a delicious fruity level.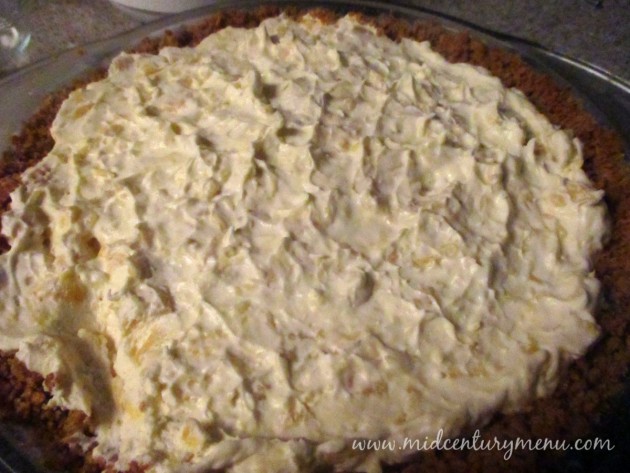 I originally smoothed the top down, but it looked really boring — so I made the top all spiky and interesting instead.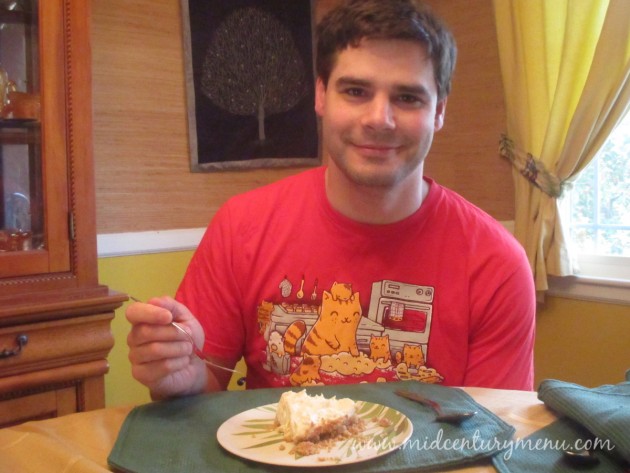 Buzz loves cheesecake. And this is really just cheesecake with pineapple.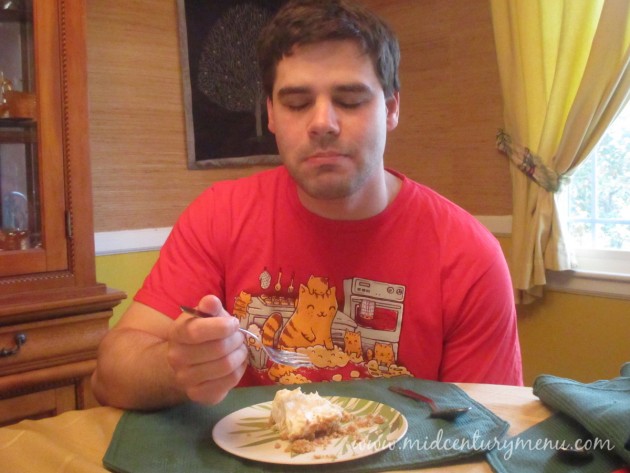 "Ohhhh, man. This is really great."
Verdict: Delicious.
From his tasting notes:
Nothing unexpected about the flavor, just what you would expect based on the ingredients. But very tasty!