If your family is anything like mine, there's always some leftovers.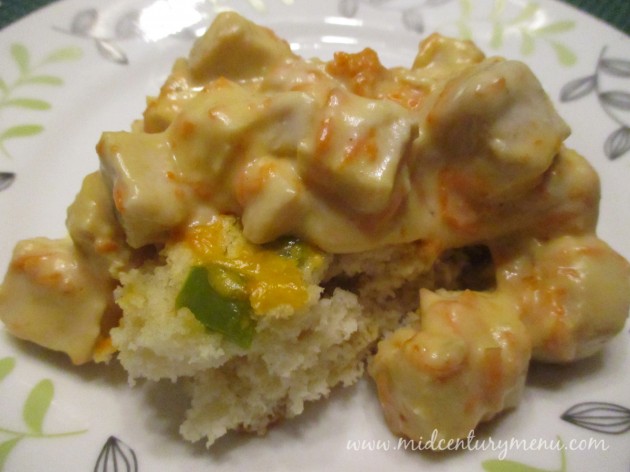 But turkey sandwiches are so boring. Let's try some Quick Turkey Pie instead.
Quick Turkey Pie
Ingredients
2 cups packaged biscuit mix
1 tablespoon instant minced onion
⅔ cup milk
¼ cup chopped green pepper
½ cup shredded sharp process American cheese
4 tablespoons butter, melted
¼ cup all-purpose flour
1 teaspoon salt
½ teaspoon dry mustard
Dash pepper
2 cups milk
1 teaspoon Worcestershire sauce
½ cup shredded carrot
2 cups diced cooked turkey
Instructions
Combine biscuit mix and onion; stir in the ⅔ cup milk till mix is moistened.
Pat into greased 9-inch pie plate.
Sprinkle with green pepper and cheese.
Bake in hot oven (400°) for 18 to 20 minutes or till golden.
Meanwhile, blend butter or margarine, flour, salt, mustard, and pepper.
Add the 2 cups milk and Worcestershire all at once.
Cook and stir till mixture thickens and bubbles.
Stir in carrot and turkey; heat through.
Cut biscuit pie in wedges; top with turkey sauce.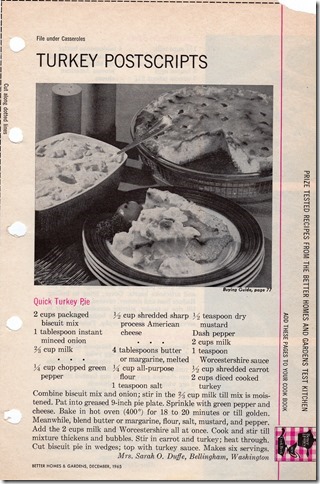 This recipe is Mrs. Sarah O. Duff's contribution to Better Homes and Gardens.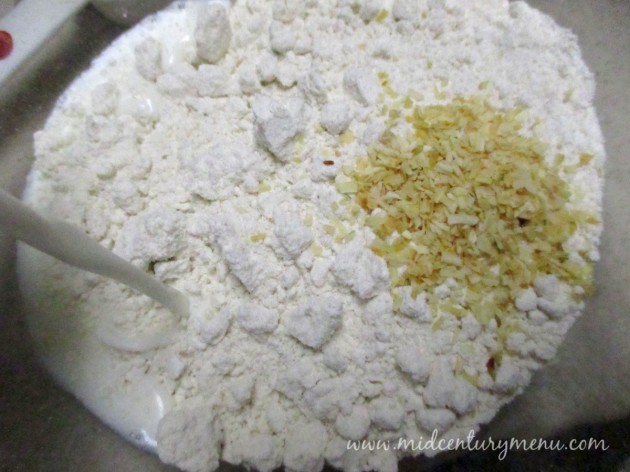 It's really a two-part recipe.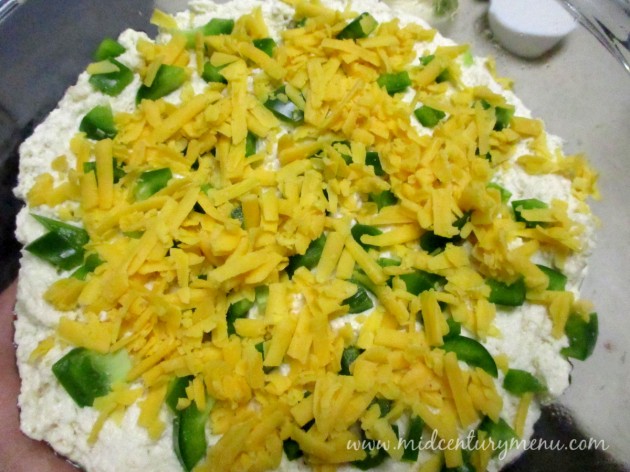 First make an oniony biscuit, topped with cheese and green peppers.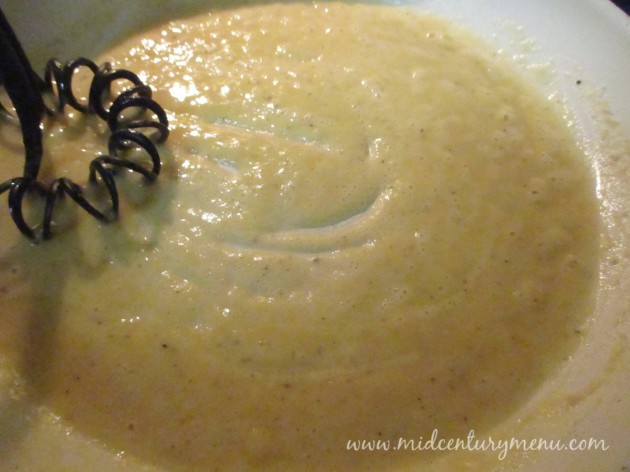 Then make a lightly seasoned bechamel for your leftover turkey.
Turkey even brought along some shredded carrot to the party.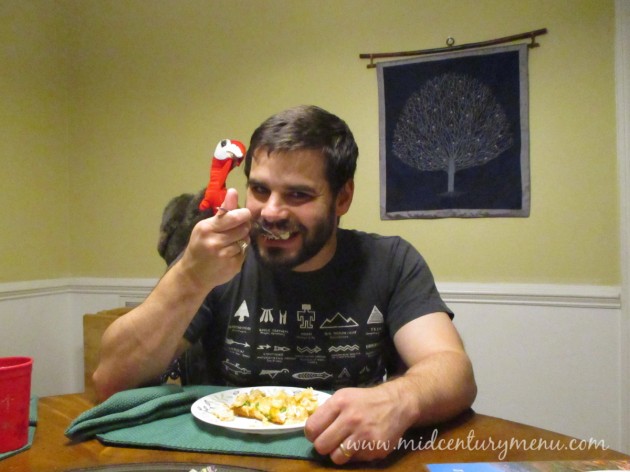 And only after every thing is cooked do you introduce them to each other. Creamed carrots and turkey, meet giant cheese-topped biscuit.
"I thought you said this was pie?"
"I don't name 'em, I just cook 'em."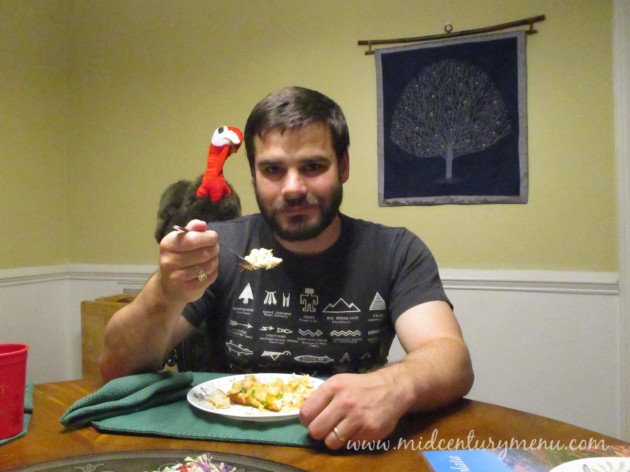 "This is tasty. I like creamy turkey on top of a biscuit."
Verdict: Tasty!
From the tasting notes:
This isn't a pie, it's creamed turkey on a biscuit. Aside from the terminology problem, this was enjoyable. The bechamel would hide bad turkey, and bumps up the flavor of good turkey. Not the quickest way to use leftovers (baking a biscuit and making a roux? sheesh!) but a neat idea.