Since the first Super Bowl was in 1967, I would say that it's totally appropriate to throw a vintage Super Bowl Party.
To help you plan your party, I made some dip.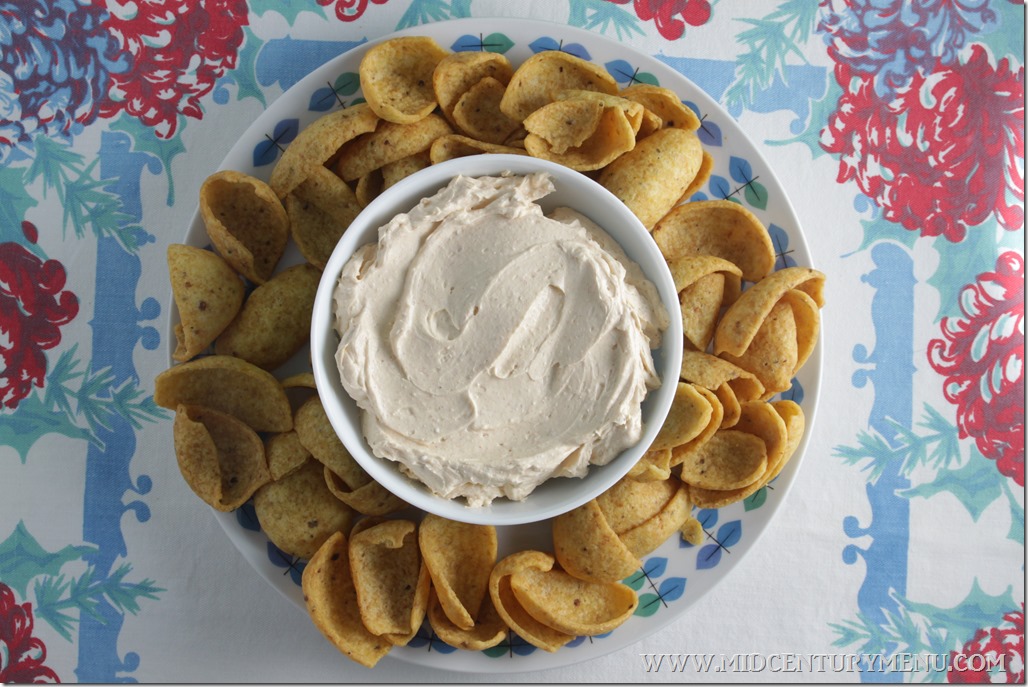 This is Philly Hostess Dip!

Philly Hostess Dip
Author:
"Philly" Dip Party Handbook, 1950
Ingredients
8 oz. cream cheese
3 Tablespoons milk
2 teaspoons lemon juice
1 teaspoon Worcestershire sauce
1 tablespoon mayonnaise
1 teaspoon horseradish mustard
¾ teaspoon garlic salt
½ teaspoon paprika
Corn chips (for serving)
Instructions
Combine cream cheese and milk, blending until smooth. (It helps to have the cream cheese at or near room temperature.)
Add the rest of the ingredients and mix well. Serve with corn chips.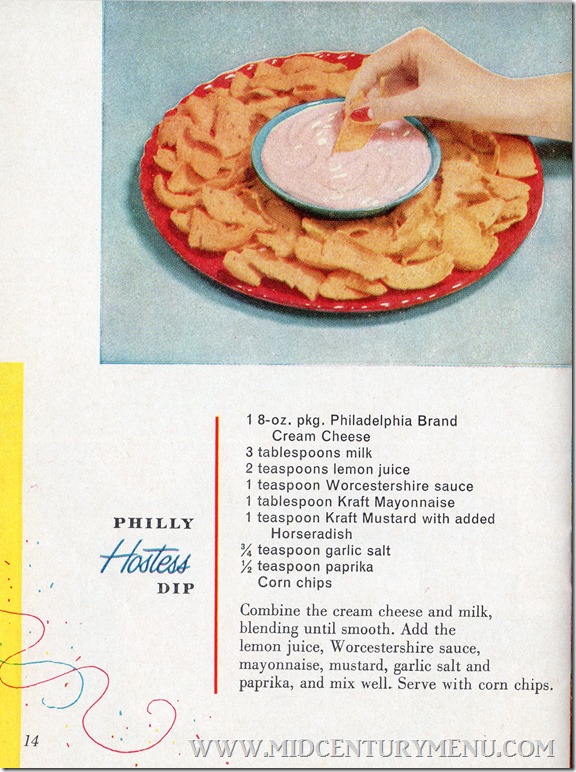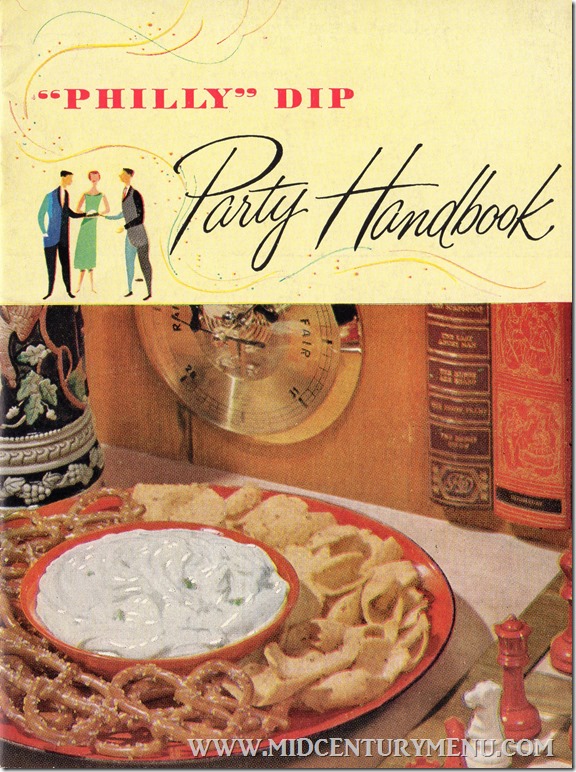 This dip is from a very fun book from the 1950's called "Philly" Dip Party Handbook, which is completely full of…you guessed…dips. Bonus points if you guessed that all the dips are cream cheese based.  Starting with the classic California Dip that was invented, or so the story goes, by a creative housewife in California who dumped a package of dried onion soup mix into sour cream on a whim, sour cream and cream cheese based dips sort of took over the party scene in the 50's and 60's. So I thought it would be more than appropriate to break out this dip for those of you wanting something easy for the big game.
And this was very easy. Just dump all together in a bowl and mix. I didn't even really have time to take any pictures of the prep, because it was done already.  Not even any chopping.
Plus Tom was happy, because he got to eat Fritos.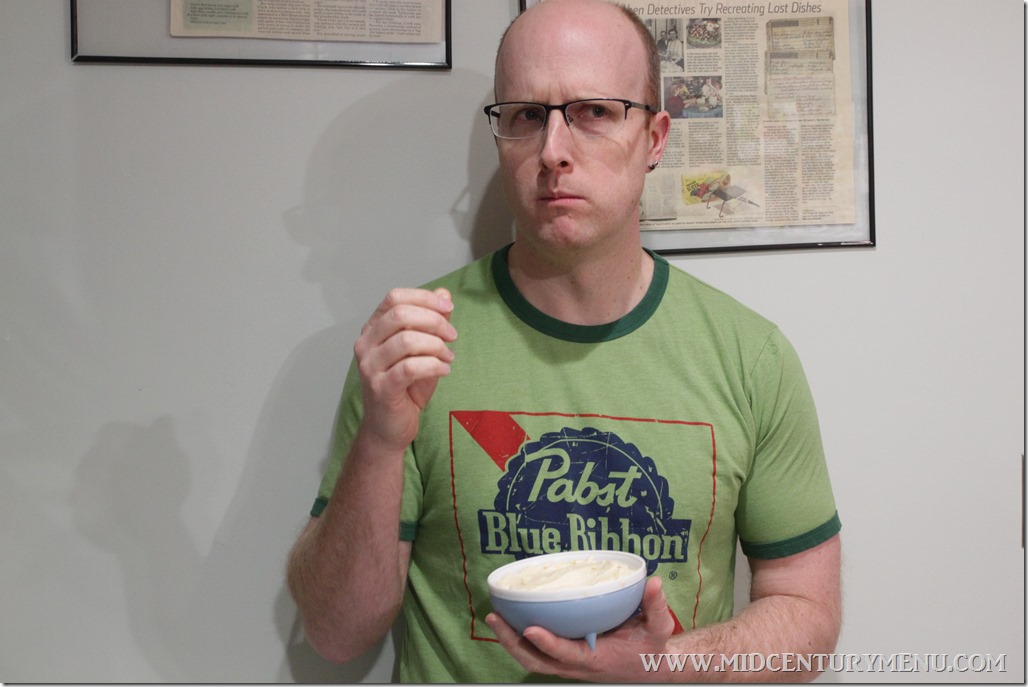 "What the…what is that?"
"I don't know. Dip?"
"Yes. I know. But what's in it?"
"Lemon juice."
"That's not it."
"Worcestershire sauce."
"Nope."
"Horseradish mustard."
"Yep, that's it. That's what it is."
"So…is it bad? It can't be, because your still eating it. A lot of it, actually."
"It's good, I just wasn't expecting horseradish. But once you get used to the idea it's pretty easy to shovel it down. It's…zesty."
The Verdict: Delicious Horseradish
If horseradish isn't your favorite flavor, then this dip is not for you. If you put horseradish on everything like Tom and I do, you are going to love this. There isn't enough to make it spicy (feel free to add more), just to give it a little radish-y tingle and make it taste delicious. This is an unusual dip flavor for us, since we almost always bust out the California Dip. It tasted a bit like the base for artichoke dip, but with far more spice. It was zesty and creamy with a bit of a sour tang from the lemon juice. It was excellent with Fritos.
Super Bowl Party Snacks
And now, a bonus. Here are some vintage treats for your Super Bowl Party! Click on the links to go to their original posts.