Thanksgiving is right around the corner, and it's time to start taste-testing possible side dishes. Of course you need a turkey or ham or even a Tofurkey — but what does the aspiring Retro-Chef serve to go with?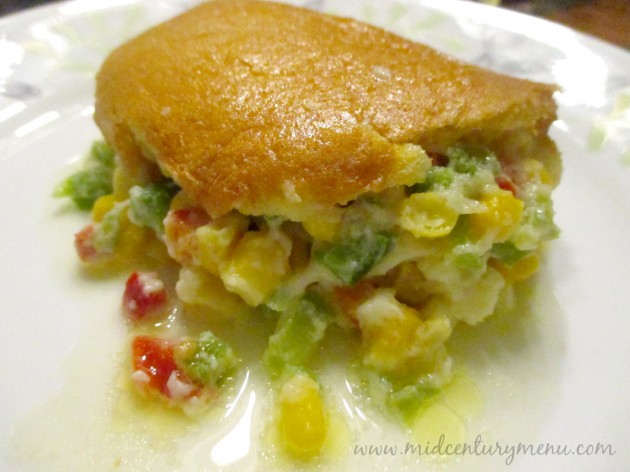 Let's try some Corn Pudding!
Corn Pudding
Ingredients
4 eggs, separated
2 heaping tablespoons flour
¼ cup sugar
1 stick butter
1½ cups milk
½ bell pepper, diced
3 tablespoons pimiento, chopped
1 teaspoon salt
6 ears white corn (or 1 can cream-style corn)
Instructions
Cut the kernels from the corn and then scrape all the milk and pulp into the bowl. Or: Open can and pour into bowl.
Add beaten egg yolks, milk, sugar, salt, bell pepper pimiento, flour, melted butter, and mix well.
Fold in the well-beaten egg whites.
Bake at 325 degrees in buttered casserole for 1 hour or until pudding is set.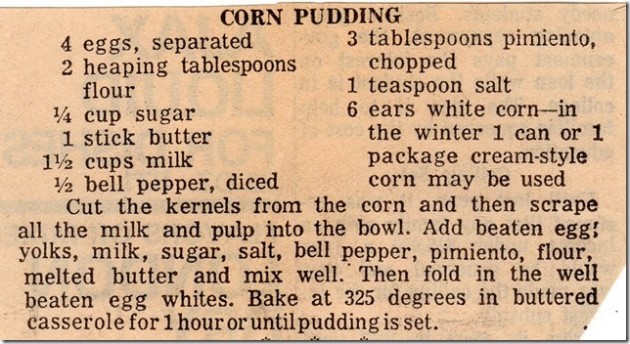 This recipe was clipped and saved from the newspaper. Do you remember when newspapers had recipes?
(Do you remember newspapers?)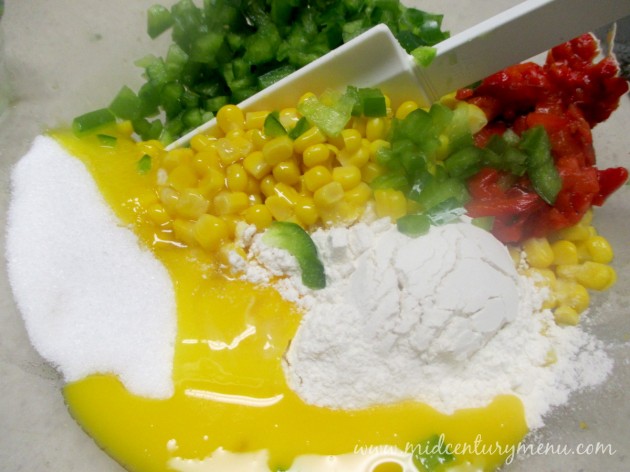 I really like dishes that involve brightly-colored vegetables stirred into something — they're just so darn pretty. (And usually healthy and tasty, but definitely pretty.)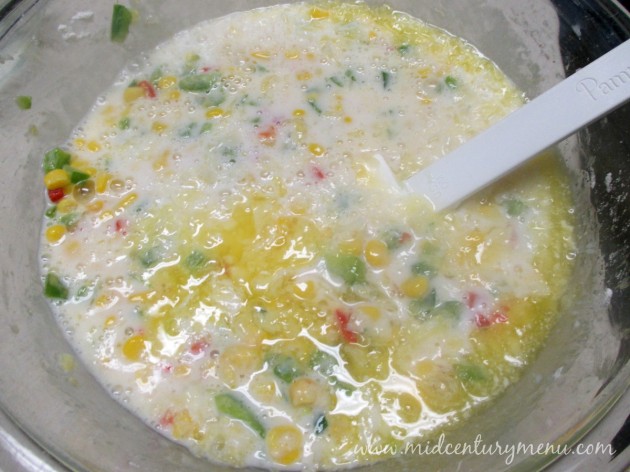 Mixing it up, though, things got weird. The flour and sugar stuck to all the vegetables, and didn't incorporate evenly with the milk or butter. I was expecting a sort of cake batter, and was stirring a loose pudding with lots of goopy chunks in the bottom.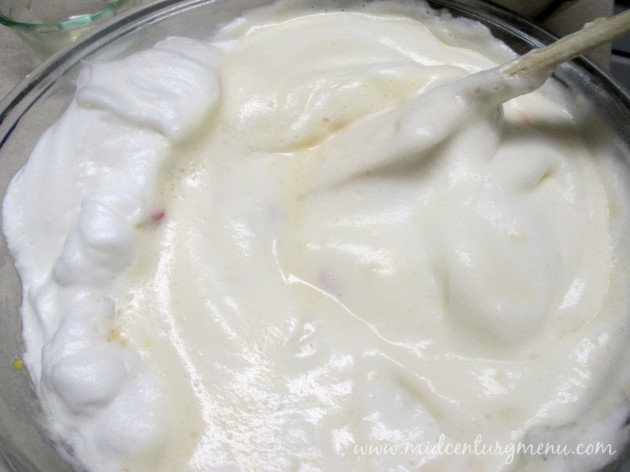 Folding in the egg whites made the loose pudding part fluffier, and the goopy chunks still sank to the bottom.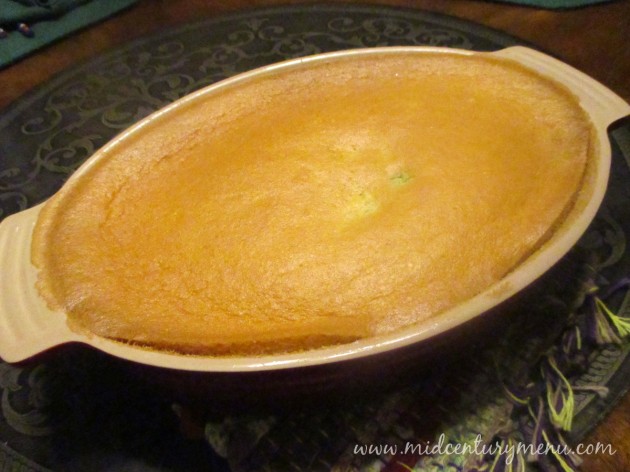 Regardless, I poured it all into a casserole dish and threw it in the oven and hoped.
It needed 75 minutes to cook enough that it wasn't sloshy in the middle.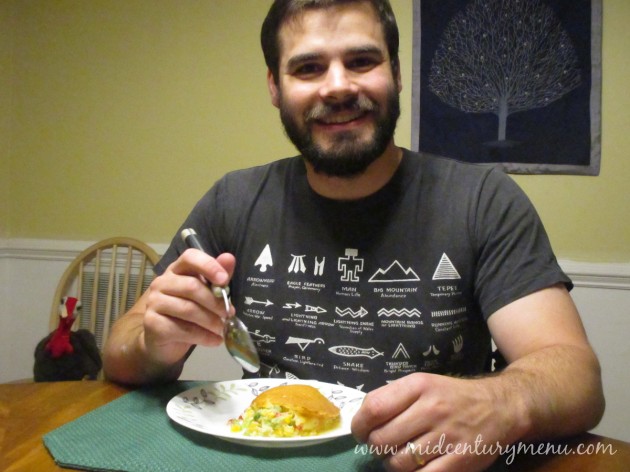 "It looks terrific. Wow, it's got two different layers, is that cornbread on top?"
"Uh… I don't think so, actually."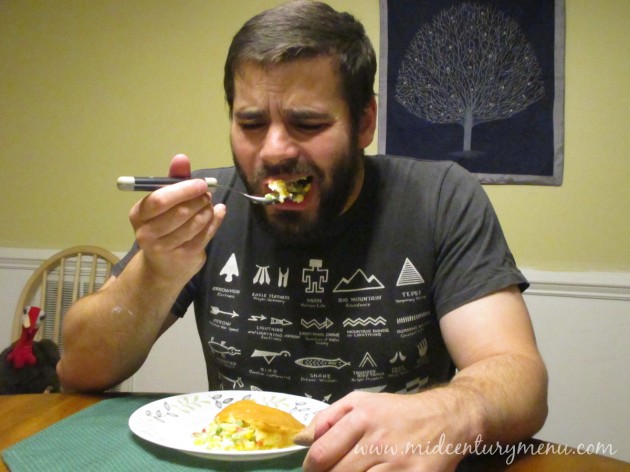 "Argh, oh, aaaah!"
"Well, I didn't expect it to be that bad, did you even have time to taste—-"
"Not flavor, hot! Aaaaooow…"
The puffy top layer was edible, but the vegetables underneath were still incredibly hot. Once it had cooled, he tried again.
"Hmm. Vegetables and corn pudding. Needs pepper."
Verdict: Unremarkable and a little strange.
From the tasting notes:
Tasted like corn pudding with slight favors of green peppers. Couldn't really get any pimiento flavor. The different layers were a little strange (and probably not correct).