Happy New Year! I don't know about you, but I am pretty excited to kick 2016 goodbye. 2017 is going to be so much better for me, because not only am I moving on to some new and better things, but I am also going to be revisiting old things that made me happy. Like using this blog to answer important questions. Question The First: What happens when you pour crushed potato chips over a coffee cake?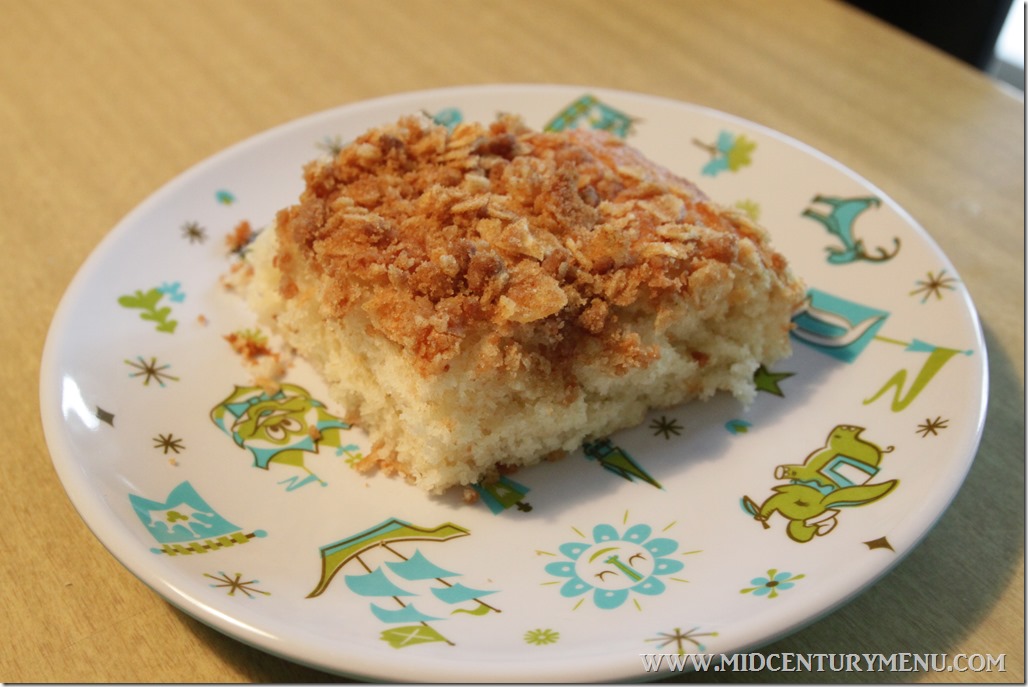 That's important, right?
This is Chip Coffee Cake!

Chip Coffee Cake
Author:
Wise Potato Chips
Ingredients
1¼ cups sifted flour
¼ teaspoon salt
2 teaspoons baking powder
1 egg, well beaten
⅔ cup sugar
⅔ cup milk
3 Tablespoons shortening, melted
For Topping:
⅓ cup light brown sugar
3 Tablespoons flour
½ teaspoon cinnamon
1 Tablespoon butter, melted
½ cup crushed potato chips
Instructions
Sift flour, measure; add salt and baking powder and sift together. Combine egg, sugar, milk and shortening. Add flour and mix well. Pour batter in a lightly greased 8-inch square pan.
Make topping by mixing brown sugar, flour, cinnamon and melted butter. Add crushed chips. Sprinkle topping over batter. Bake in moderately hot oven (375 degrees) for 30 minutes. Serve warm.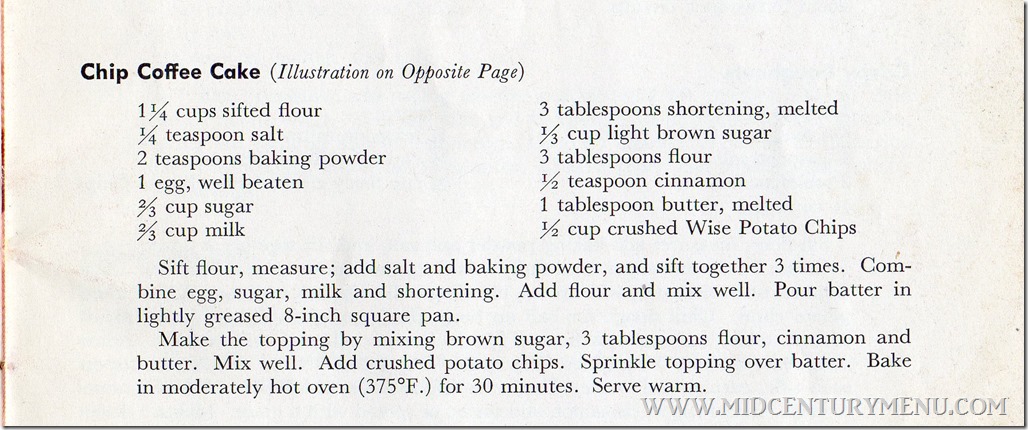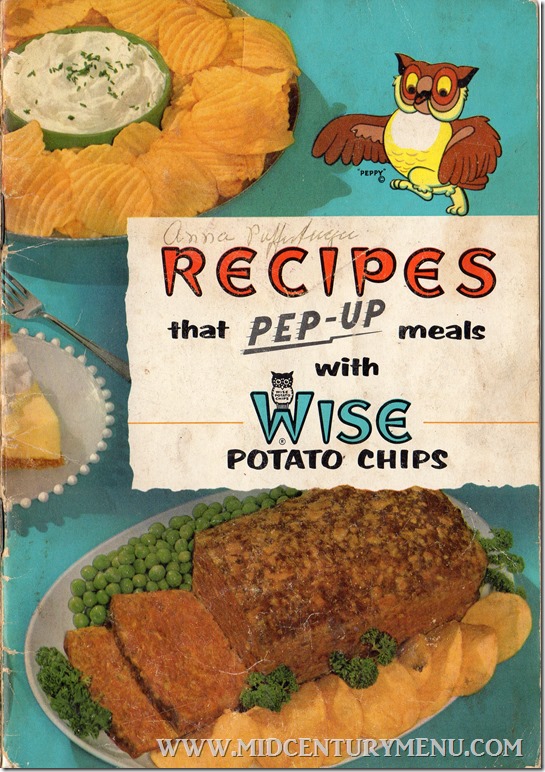 This recipe came from Recipes That Pep-Up Meals With Wise Potato Chips from 1957. And every recipe in the book contains, you guessed it, potato chips.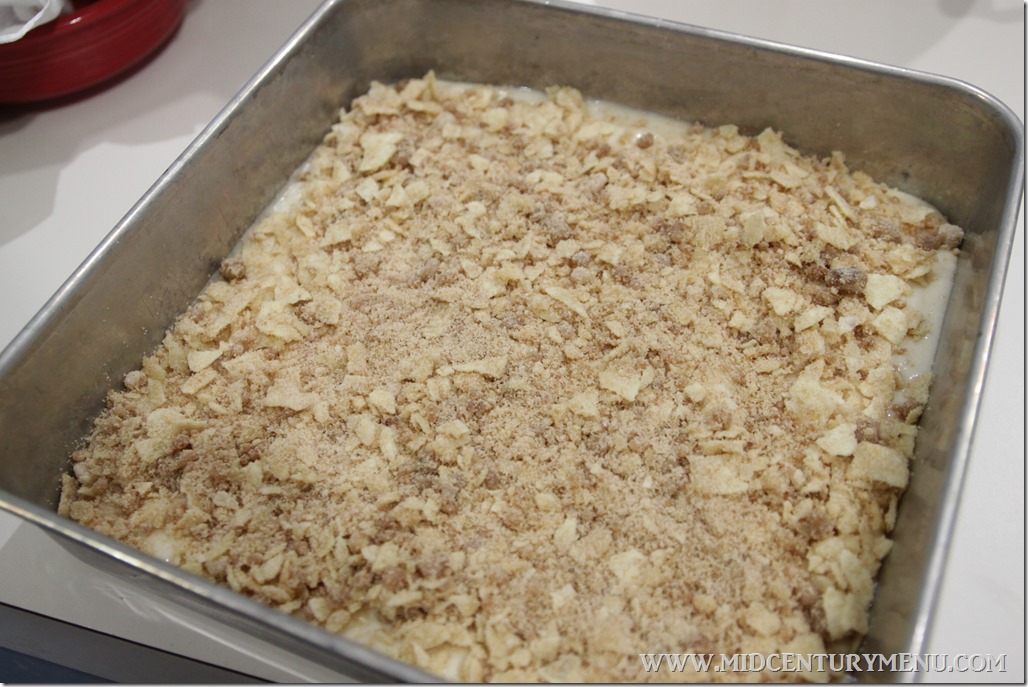 This recipe got points for being easy, and not actually having any chips mixed into the batter.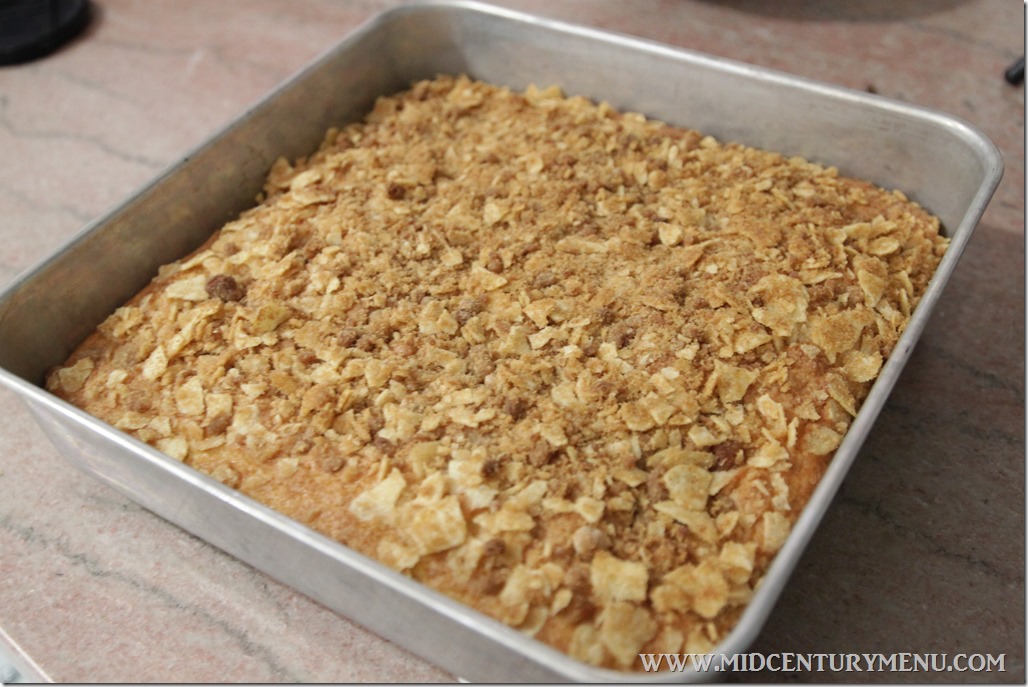 And it didn't even smell chip-y while it was cooking.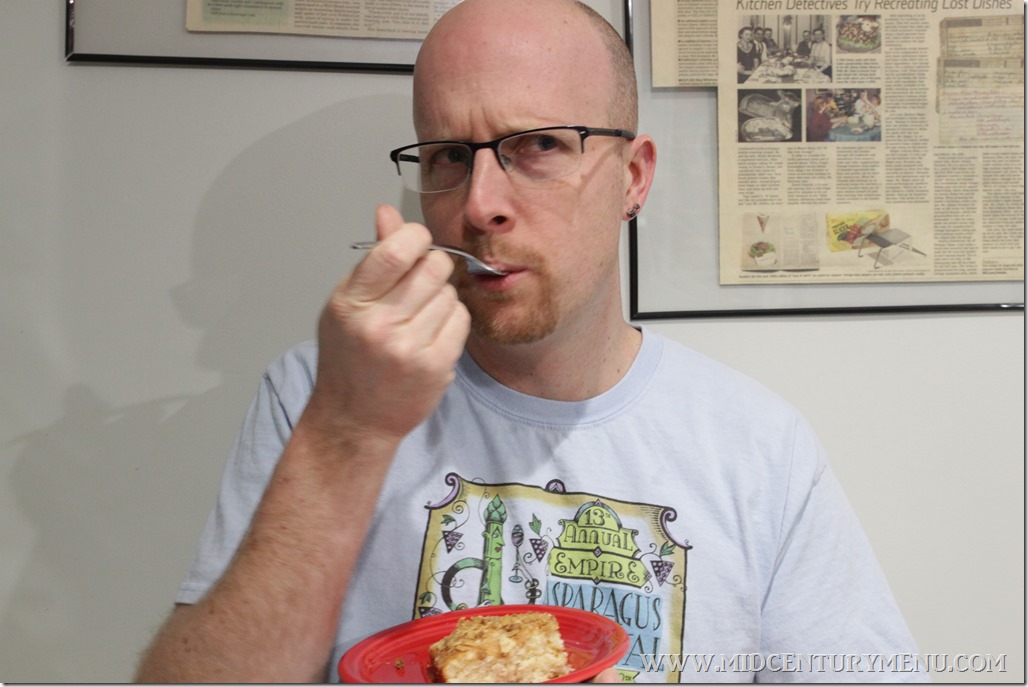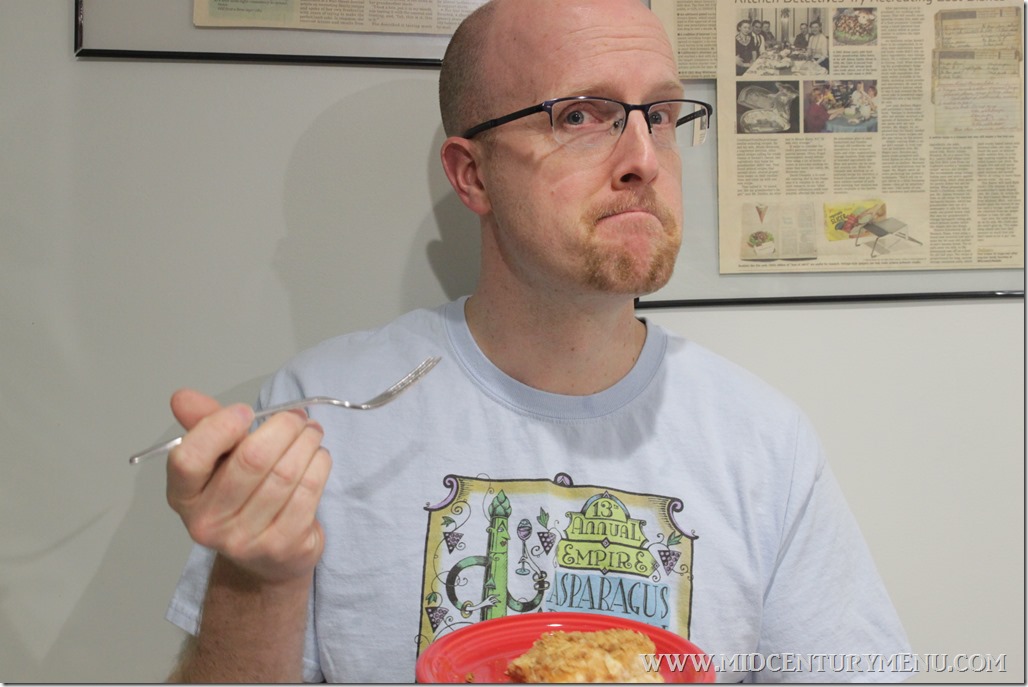 "So, is it crazy?"
"No. This is good. What's in it?"
"Potato chips."
"Really? Where are they? In with the nuts on top?"
"There are no nuts on top."
The Verdict: Tastes Like Nuts
From The Tasting Notes –
I'm not exactly sure what craziness I thought was going to ensue during this recipe, but none of it happened. This tasted like a delicious coffee cake with a crunchy, sweet/salty nut and crumb topping on it. It was a miracle, considering a nut didn't even come close enough to this cake to sneeze on it. The chips lost their potato flavor and they just tasted salty and crunchy, which was a really nice contrast to the lightly sweet and soft cake base. A winner, especially if you want to make a coffee cake but don't have any nuts in the house. And a good start for 2017!