This week I was in the mood for some meatballs!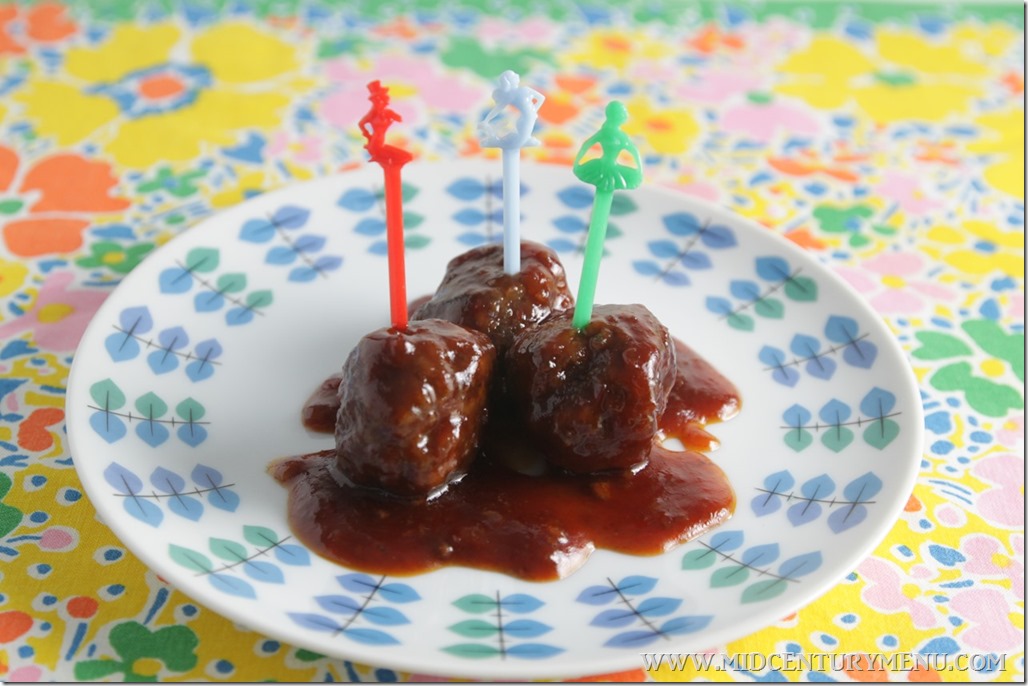 These are Cocktail Meatballs!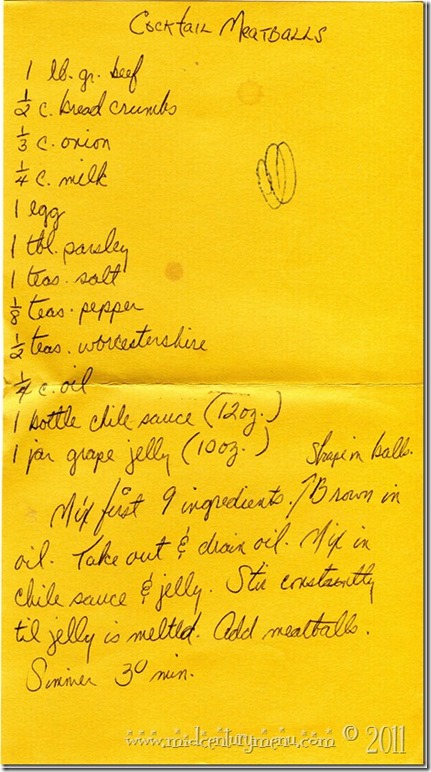 I have to admit I cheated a bit this week with this one. I've published this recipe on the blog before, though I've never taken photos and written it up as a real post. As I was digging out and organizing my holiday recipes, I decided to remedy that. Because if you don't already have a version of this recipe in your family recipe box,  you need to add it!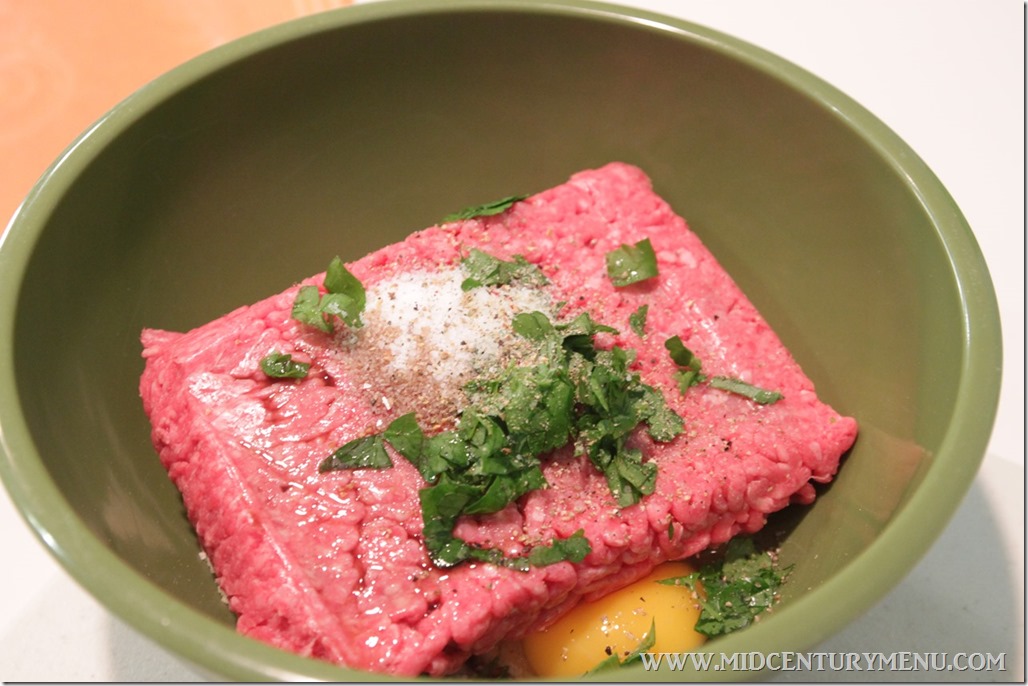 This one is special to my family because it was given to my mother by her next door neighbor in the late 1970's.  My mom made it for Christmas Eve that year and has been making it every year since.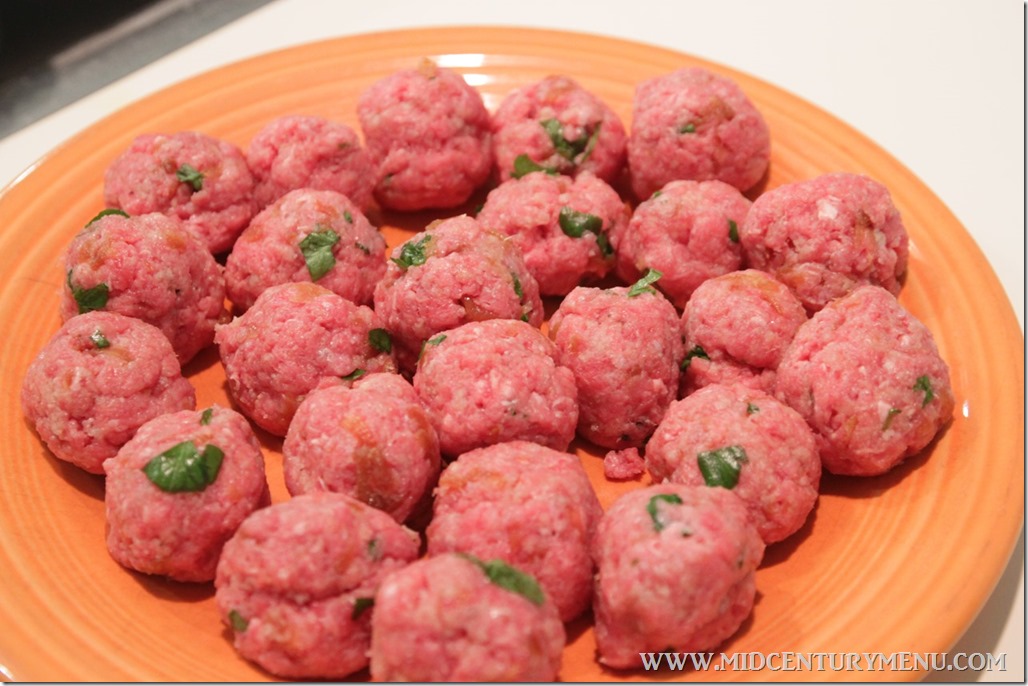 Our family traditionally has cocktails and snacks for Christmas Eve "dinner", which include my mom's Party Cheese Ball recipe and these lovely meatballs. In fact, my brother has declared that it just isn't Christmas without them!
"So, how do they taste?"
"Like Christmas."
The Verdict: Festively Delicious
From The Tasting Notes –
These are a really good addition to your cocktail, holiday or even game day party. These are a classic in our family, and everyone agrees that they are a big part of the Christmas tradition. The meatballs are moist and juice and the sauce ends up on the sweet side of sweet-spicy. If you want something with a bit more tart to it, feel free to substitute a can of cranberry sauce for the grape jelly. My mother tends to put the finished meatballs in the crockpot and then put the sauce on top and let it cook in that way, but I like to make the sauce in the pan and let it caramelize a bit before pouring it over the meatballs in an electric skillet or chafing dish. Enjoy!