The sweet potato is a very American ingredient, and so it's understandable that it's commonly found on the Thanksgiving table.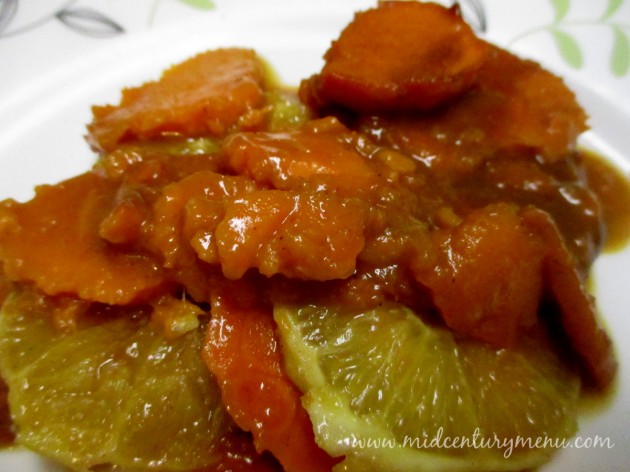 Let's sample some Sweet Potato Scallop!
Sweet Potato Scallop
Ingredients
6 medium sweet potatoes or yams (about 2¾ lbs)
Boiling water
2 oranges, peeled and thinly sliced
¼ cup brown sugar, firmly packed
1½ teaspoons cornstarch
¼ teaspoon salt
¼ teaspoon pumpkin pie spice
1 cup orange juice
2 tablespoons butter or margarine
Instructions
Wash potatoes; place in large saucepan. Cover with boiling water; bring back to boiling. Reduce heat; simmer, covered, 30 minutes, or until tender.
Drain; let cool. Peel.
Preheat oven to 350°F.
Cut potatoes into ¼ inch thick slices. In 1½ quart shallow baking dish, layer potato slices alternately with orange slices.
In a small saucepan, combine brown sugar, cornstarch, salt, and spice. Gradually stir in orange juice; add butter. Bring to boiling over medium heat, stirring constantly. Boil gently 2 minutes. Pour over sweet potato and orange slices.
Bake, uncovered, 45 minutes or until hot and bubbly.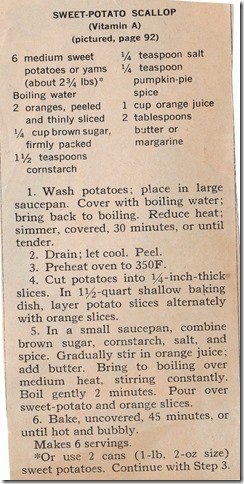 Notice the "Vitamin A" subtitle. Nutrition!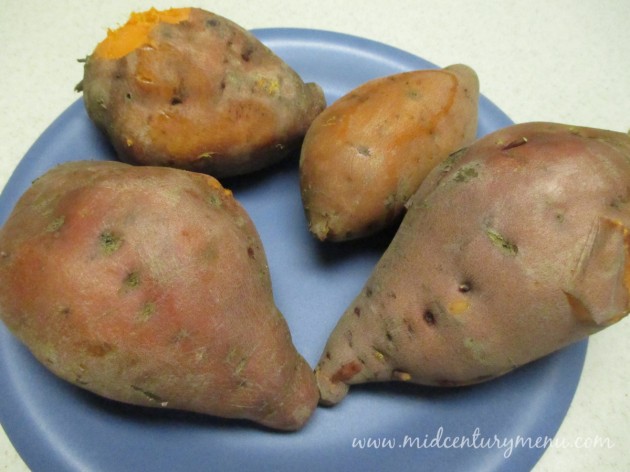 While the recipe does let you use canned yams, I highly recommend actual sweet potatoes. Even though they required more work (boiling, waiting, and peeling), they taste better.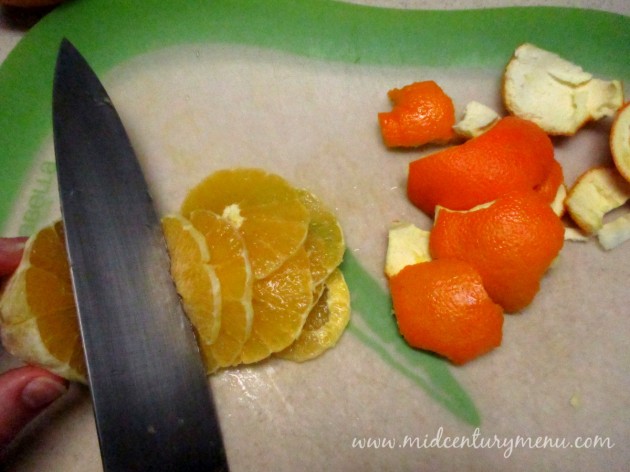 Buzz's grandmother makes a sweet potato dish for Thanksgiving every year. In fact, we'll be having it in a couple of weeks when we visit.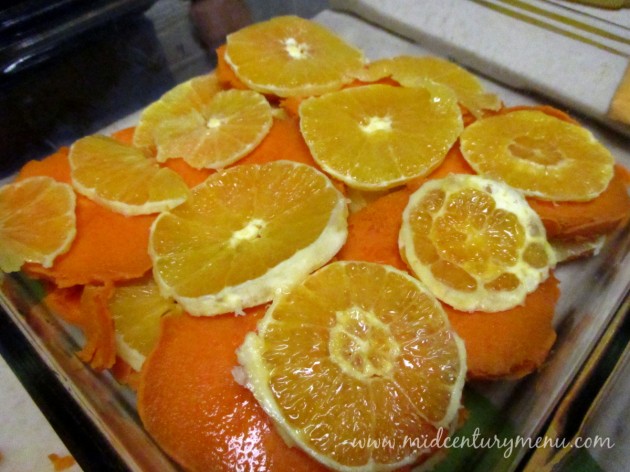 It's a fairly traditional version, with melted marshmallows and orange slices (with peel) decorating the top. Oddly, it also uses a mixture of canned and fresh-cooked sweet potatoes.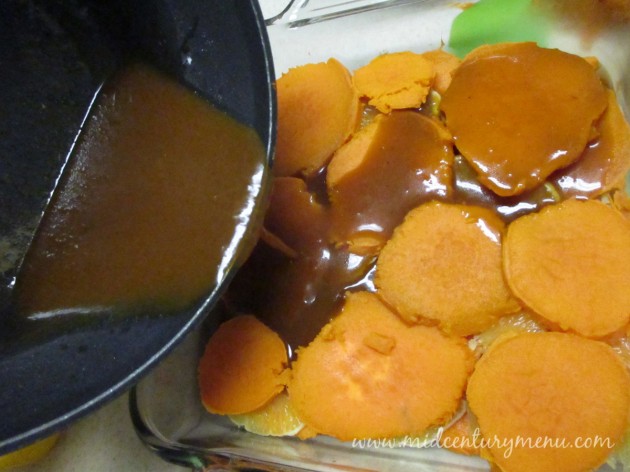 You can taste which of the bites contains a canned sweet potato, and which has fresh.
Buzz always has some, but picks through it trying to avoid the canned bits.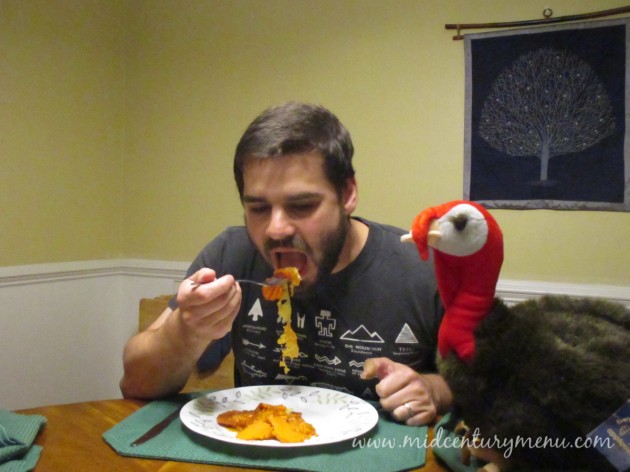 "The oranges…?"
"Uhhhh, yeah, I guess I should have peeled it a bit more aggressively."
"Wow, this is so much better than Grandma's!"
"I won't tell her."
Verdict: Good!
If you want an alternative to your traditional marshmallow-topped dish, give this one a try this year!
From the tasting notes:
It looked nice and tasted good. Usually not a fan of sweet potatoes, but it was sweet without needing marshmallow goopiness. Peel the oranges more aggressively to avoid pith problems. Incidentally, the orange juice sauce goes extremely well with ham, even though that isn't technically part of the recipe.