Yum! Today we have a fun bar cookie that is a cross between a brownie and a piece of fudge. Add to that the fact that it is stuffed with candied cherries and topped with Cherry Chip Frosting, and you just might have the richest cookie we tested!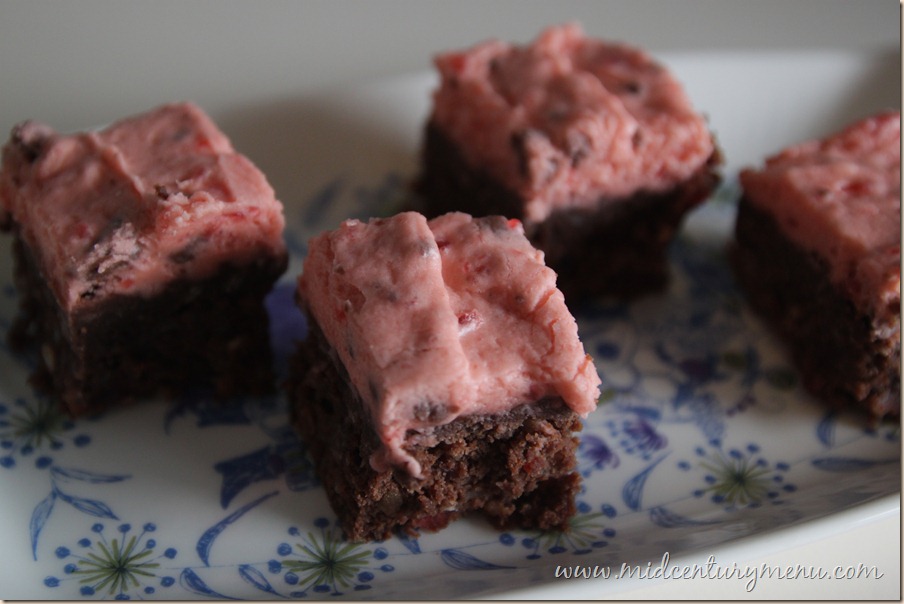 This recipe is from Our Best Cooky Recipes, which was put out by Swift & Company, who made Swift'ning Shortening and Swift's OZ Peanut Butter. This book was published in 1952, and really has some interesting and different cookies in it that I am dying to try. This bar won out in the end over the others because I love chocolate and cherry plus you can't get any easier than a bar cookie, but a close second to this one was "Man-Sized Double Chocolate Cookies", which I am still totally making after Christmas.

Chocolate Cherry Chews With Cherry Chip Frosting
A rich, chewy cooky.
Ingredients
½ cup shortening
½ stick butter or margarine
1½ cups sugar
1½ tsp salt
5 eggs
1½ tsp vanilla
1 cup sifted cake flour
3½ squares unsweetened chocolate
1½ cups shredded coconut
1½ cups chopped candied cherries
For Frosting"
4 T softened butter
4 T milk
3 cups powdered sugar
½-3/4 cup chopped candied cherries, plus a little cherry juice
½ cup mini or chopped chocolate chips
½ tsp almond extract
A few drops pink food coloring, if desired
Instructions
Melt shortening, butter and chocolate in double boiler. Cool slightly.
Beat sugar, eggs, salt and vanilla until mixture is light. Add melted chocolate mixture,
Add flour and mix until smooth. Fold in coconut and cherries.
Pour in a well-greased or lined 13x9 pan or two 8x8 pans. Bake at 350 degrees for 40-50 minutes.
Cool and then frost. Place in fridge overnight if possible. *Option: if you do not want to frost, you may cut bars and roll in granulated sugar.
For Frosting:
Mix butter and powdered sugar until butter is incorporated. Add milk, cherry juice, almond extract and food coloring. Beat until smooth and light. Stir in cherries and chocolate chips.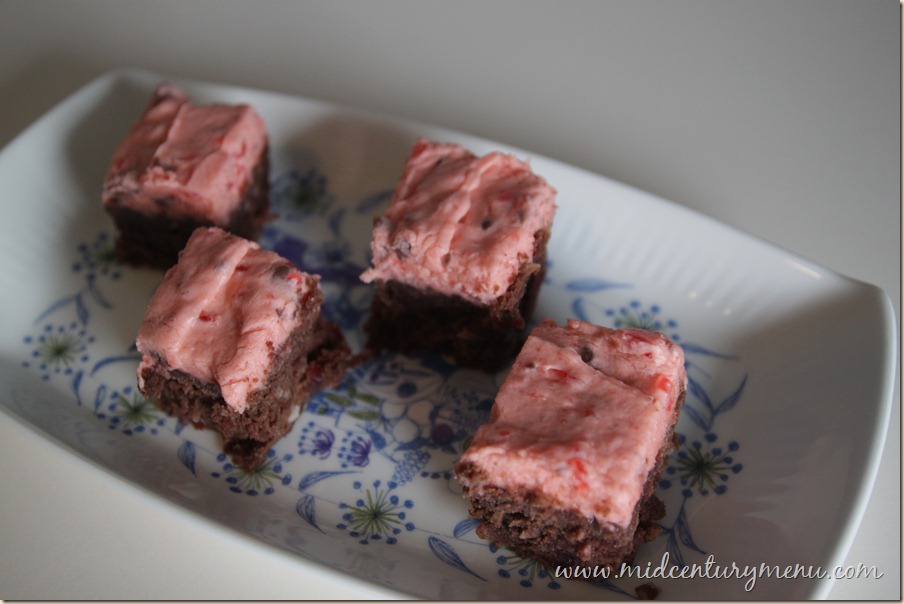 I could barely get a picture of a Cherry Chew in Tom's hand. As soon as I gave a piece to him he popped it in his mouth.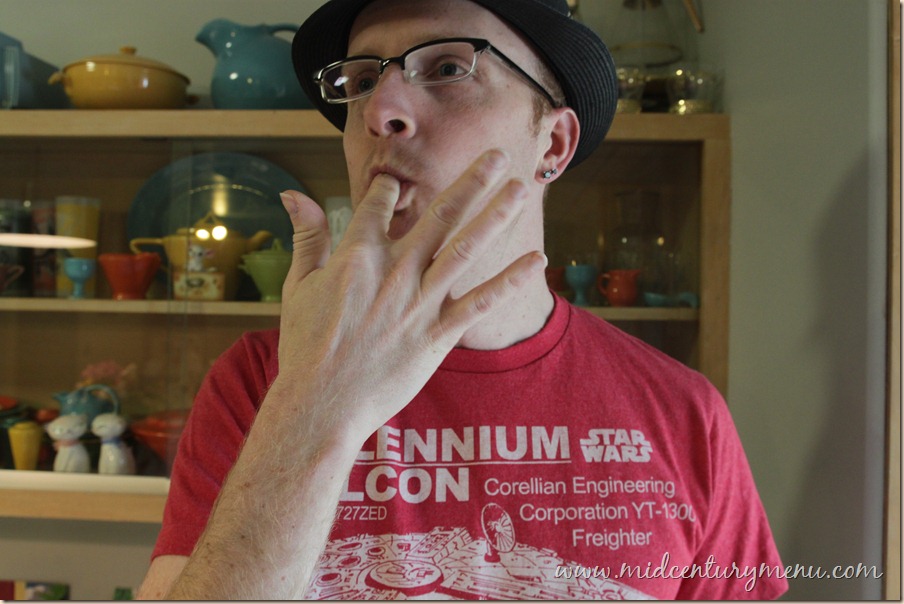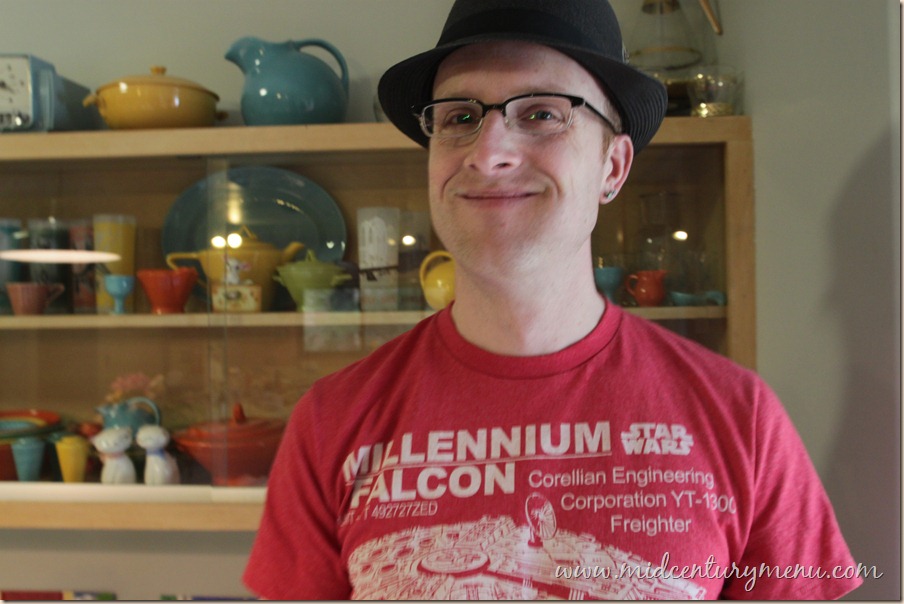 The Verdict: Awesome!
From The Tasting Notes:
Almost like fudge in flavor and consistency. Very rich and delicious! Easy to make and they stay moist. The Cherry Chip Frosting is a good match.