So, who's excited for Christmas? I am. And to celebrate, I made a candy that did NOT photograph well.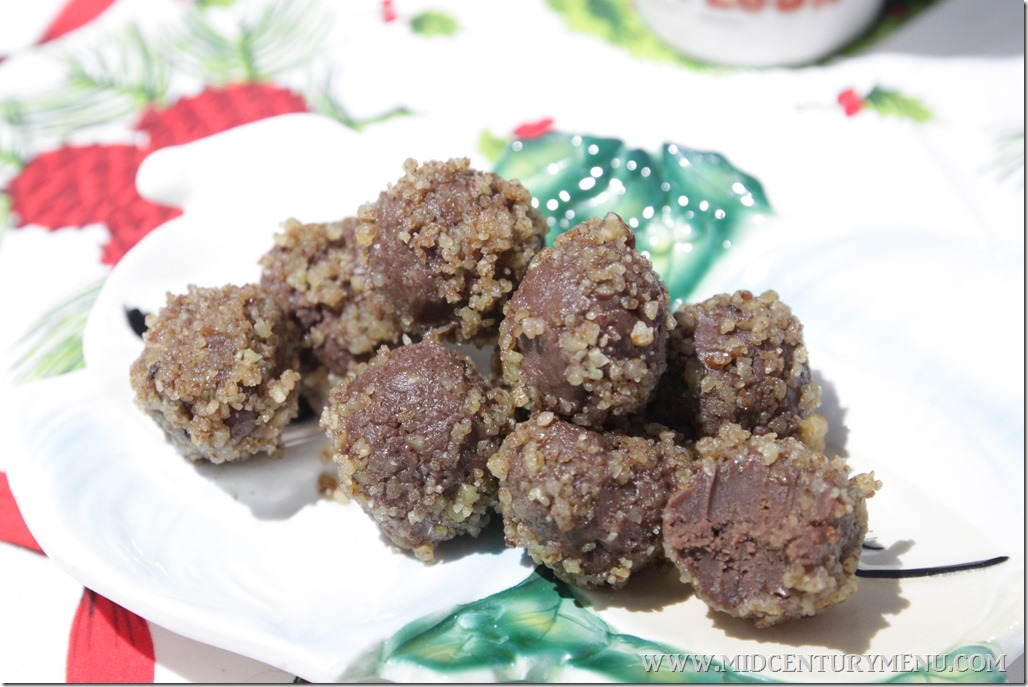 Yeahhhhhhh. So. Anyway. These little reindeer nuggets are Chocolate Bon Bons!

Chocolate Bon-Bons
Ingredients
½ cup granulated sugar
½ cup sifted flour
¼ teaspoon salt
2 Tablespoons butter
1 egg
1 cup evaporated milk
1 cup semi-sweet chocolate chips
1 cup chopped nuts
1 teaspoon vanilla
Instructions
Combine all ingredients except nuts and vanilla in saucepan over medium heat. Stirring constantly, cook until very thick (about 10-12 minutes). Remove from heat and stir in vanilla.
Chill about one hour. Drop chocolate mixture from teaspoon into chopped nuts. Roll into small balls and chill until served.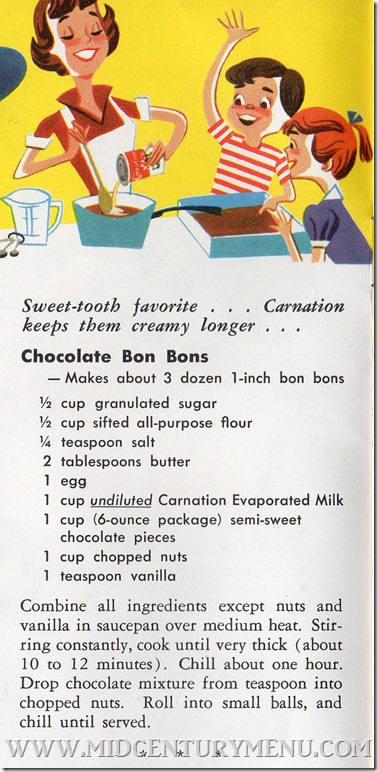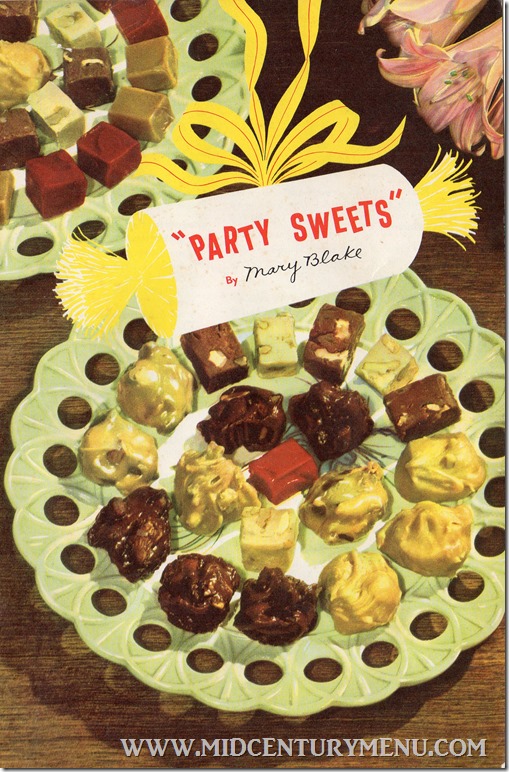 They really don't even look good on the cover, either. But who cares? They are chocolate, right?
These intrigued me because of the saucepan preparation. I wondered what the finished product would taste like. Would it be more like fudge? Would it taste like saucepan brownie batter?  Ganache? I was dying to find out. So when TJ finally went down for a nap, I hustled into the kitchen and Alex and I stirred up some chocolate treats.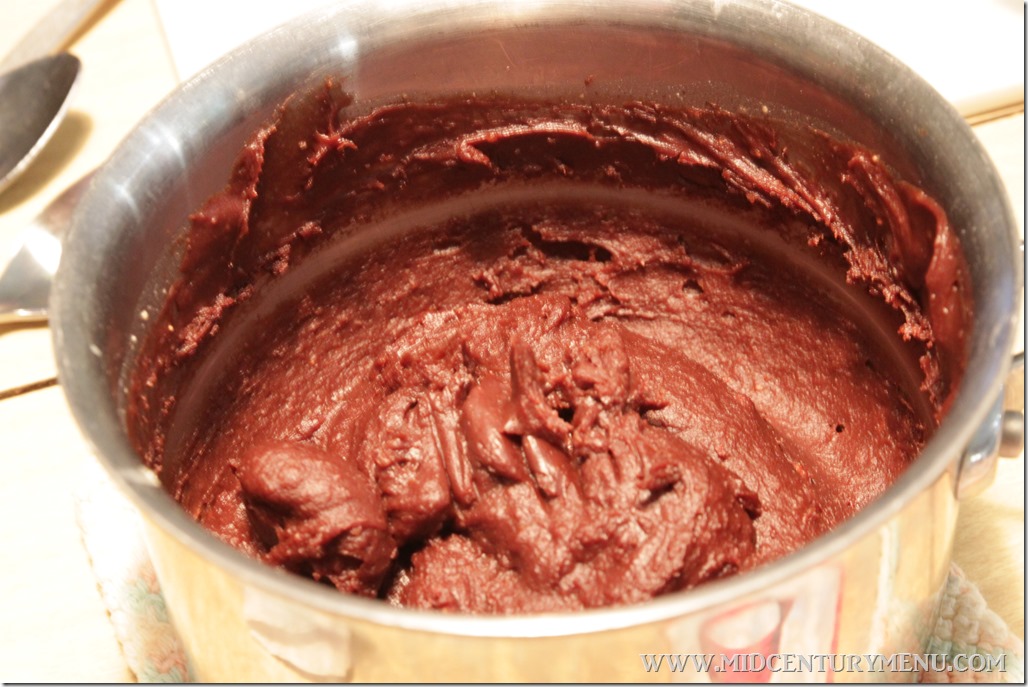 Rolling these with a three-year old was a bit challenging, so we only got a shot of them in the pan before a very messy rolling ensued. But you can see that the mixture did thicken quite a bit after being chilled.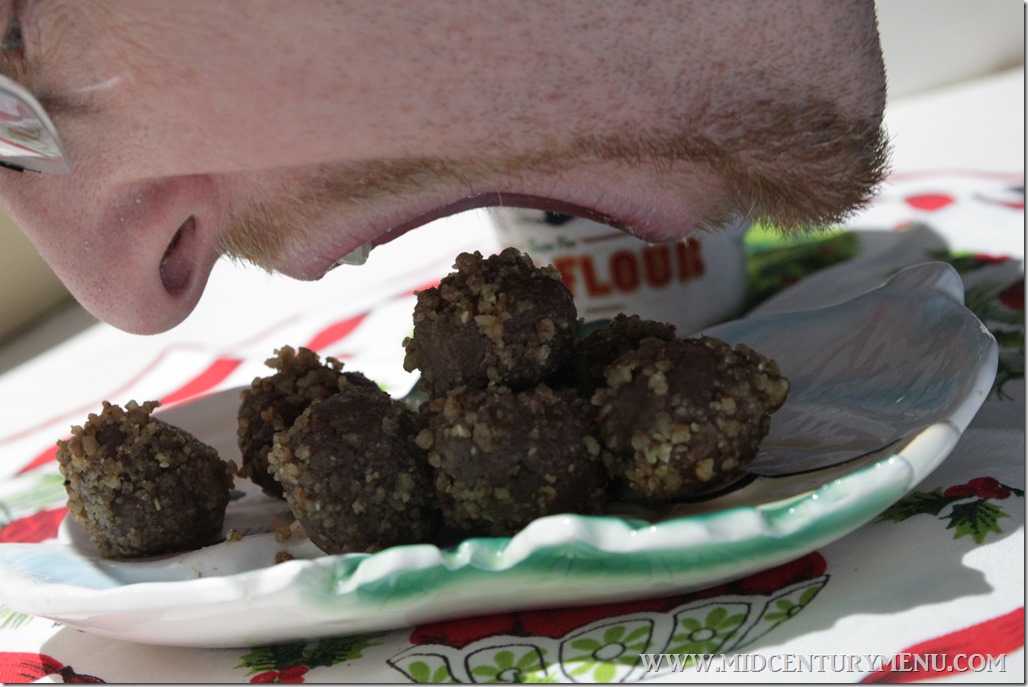 And photographing them with a hungry husband around was also a challenge.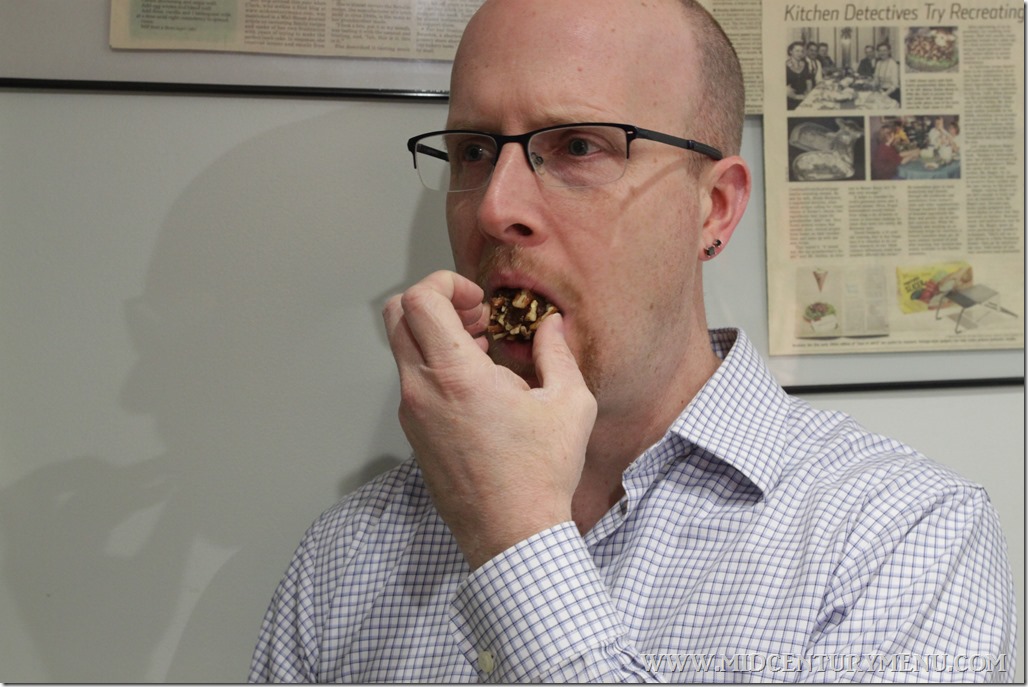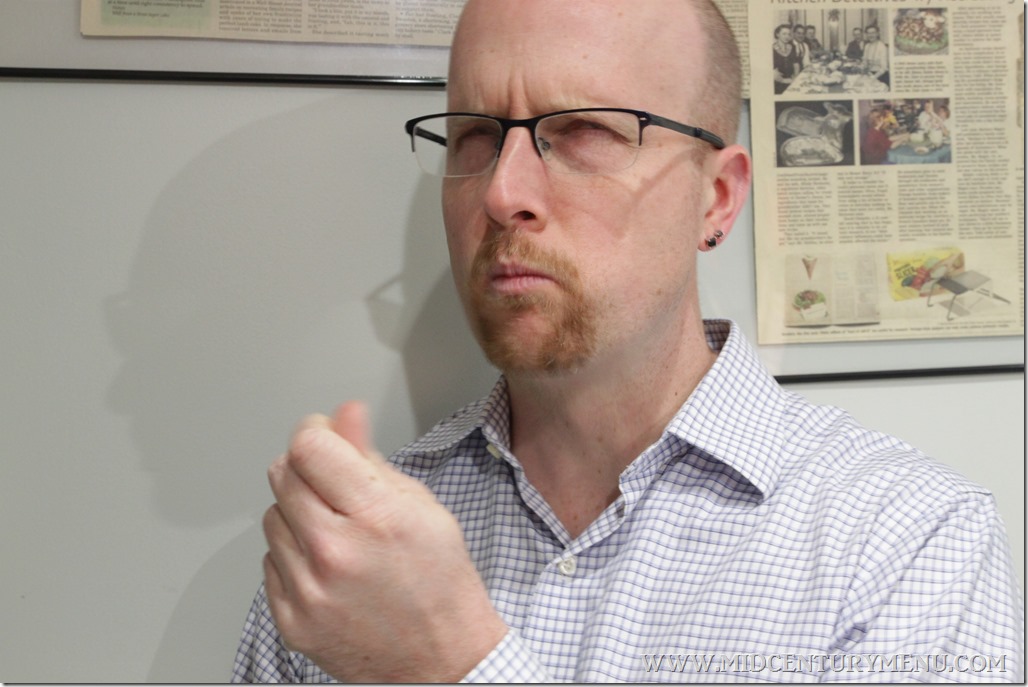 "What's that face for?"
"These taste like something."
"Fudge?"
"Pudding. These taste like really thick, chocolate-y pudding. In ball form."
The Verdict: Pudding
From the Tasting Notes –
So, if you have always been yearning to make pudding into a candy/cookie, then these are for you. I was slightly disappointed that these didn't taste like brownie batter like I had been fantasizing they would, but these weren't bad at all. They were creamy with a good chocolate flavor. The nuts added a good crunchy texture and kept them from being too sticky when you picked them up. They tasted much better after being chilled in the fridge, so be sure to let them get sufficiently cold before foisting your pudding balls off on friends and relatives. Or yourself.
Merry Christmas!