Hello, and welcome back to Vintage Cocktail Friday! Quite possibly the most requested and least posted blog posts on this blog! Sorry about that. This year has been kind of crazy and we just haven't had time to post the cocktails we are drinking. Plus, it's hard to take pictures of cocktails if you drink them too fast. But I am going to to better, promise.
In any case, back to the drinks.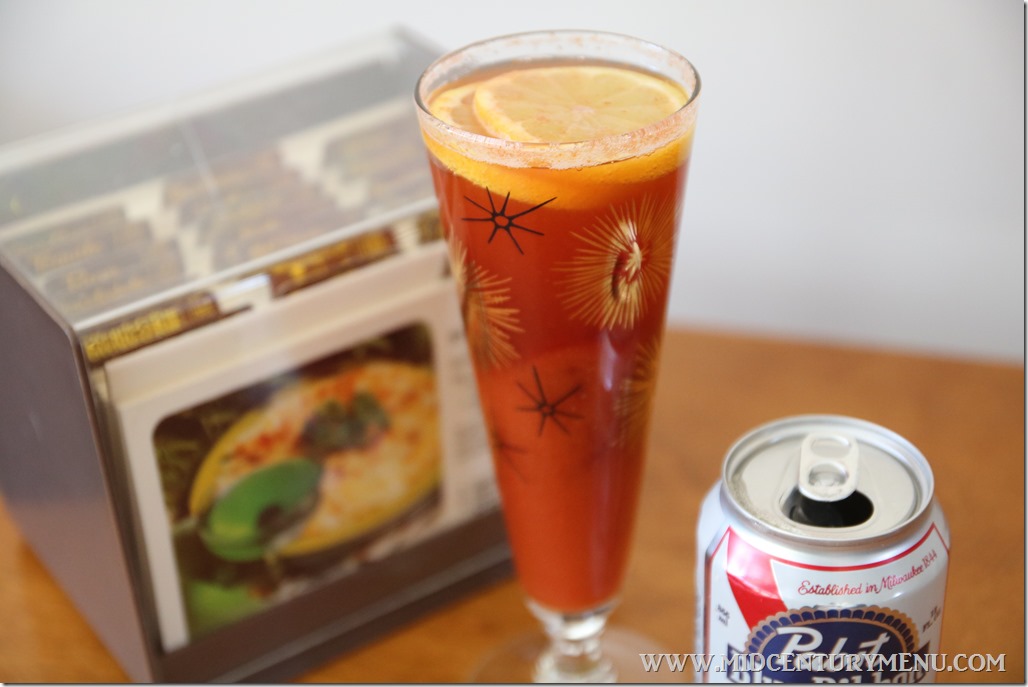 This is Tom Girl!

Tom Girl
Author:
2 in 1 International Recipe Card Collection, 1977
Ingredients
Beer of your choice
Chilled tomato juice
Lemon Slices
½ Tablespoon of Angostura Bitters
Instructions
Fill a highball or pilsner glass half-full with tomato juice. Add bitters, then fill the rest of the way with beer. Float a lemon on top of the beer.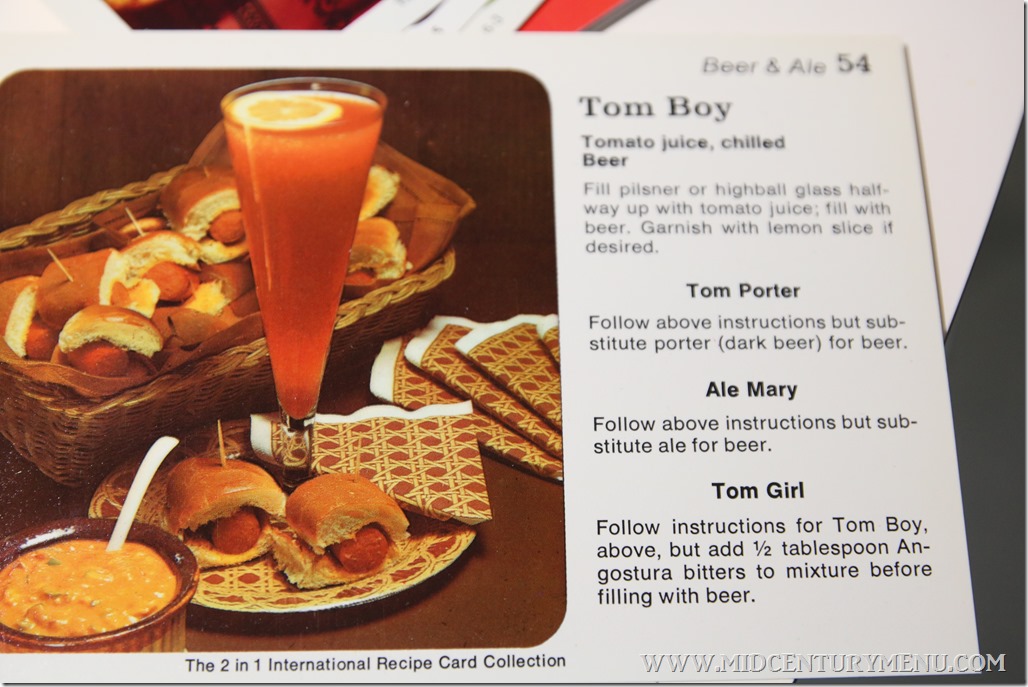 This is another recipe from the very excellent 2 in 1 International Recipe Card Collection (affiliate link). Of all my cocktail recipe collections, this is one of my favorites. It not only has interesting and varied cocktails, but lots of fun vintage recipes to go with them.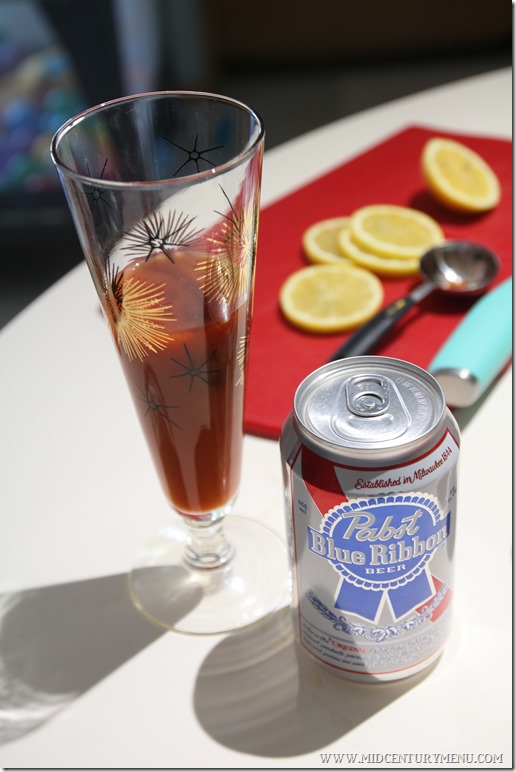 But you can't just run off and mix tomato juice and just any beer. And so it's one of Tom's favorites, PBR.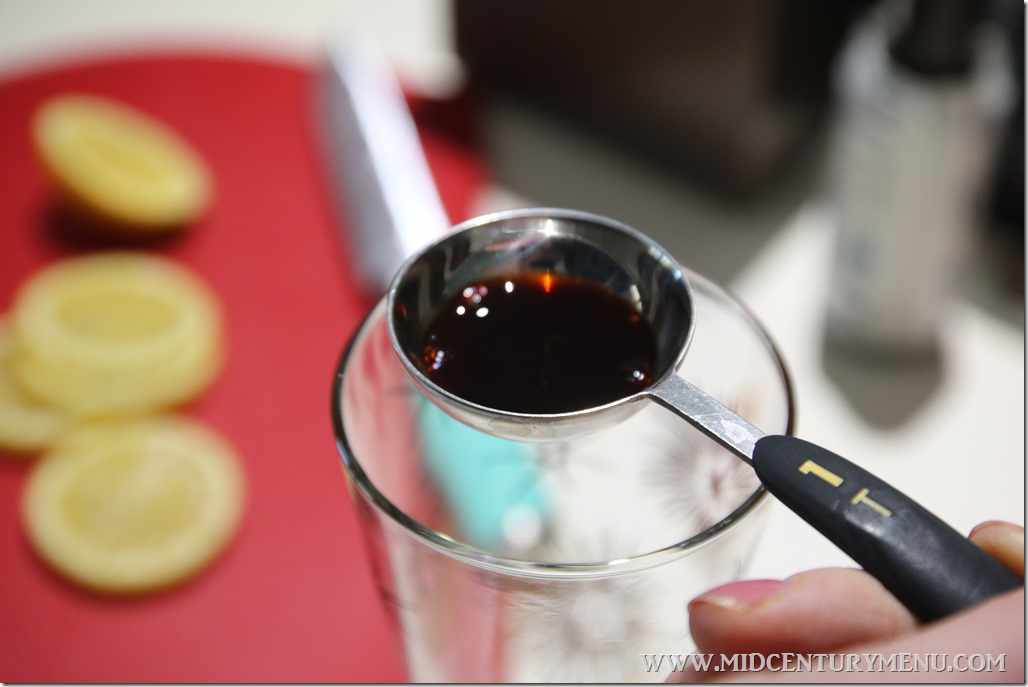 And a half a tablespoon of bitters.
Here we go. Half a tablespoon. For one drink. Here we go.
Here we go.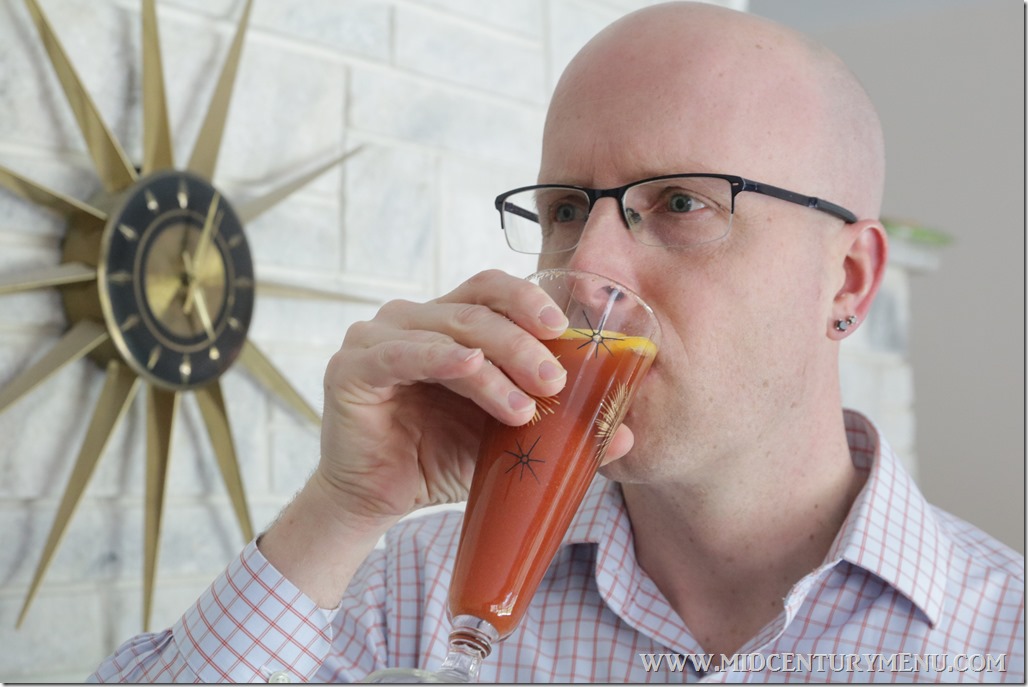 Fancy pinky.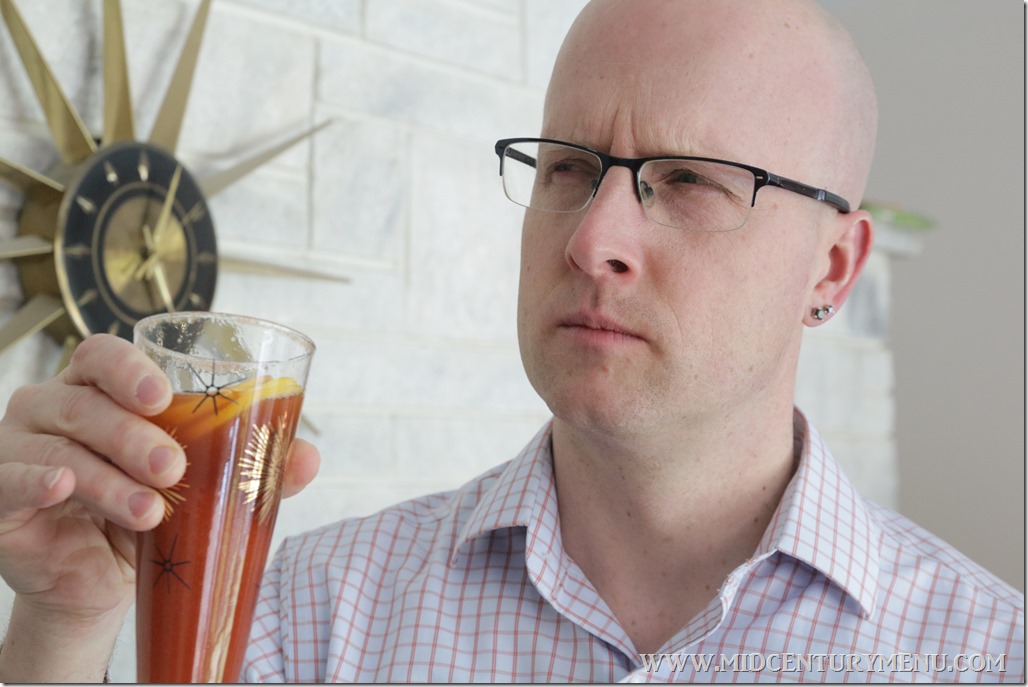 "So, how is it?"
"That's an…odd flavor."
"Is it bad?"
"I…don't think so. It's hard to explain. Sort of meaty. Also, I think my mouth is getting numb. I'm not going to be able to taste anything for the rest of the night."
The Verdict: Bitters
From The Tasting Notes –
This was an interesting one. It wasn't bad, but the flavor was a little crazy. You could very much taste the bitters. The lemon was essential to the drink. Without the lemon, it would be undrinkable. If you are from Wisconsin, the taste of this was sort of like drinking your beer chaser at the same time as your bloody mary. If you are going to make this, make sure you use a light beer. If you are going to use a dark beer, you need to cut back on the bitters. Or leave them out entirely.