I've already made cookies with potato chips on this blog, so this week I decided to make cookies with corn chips!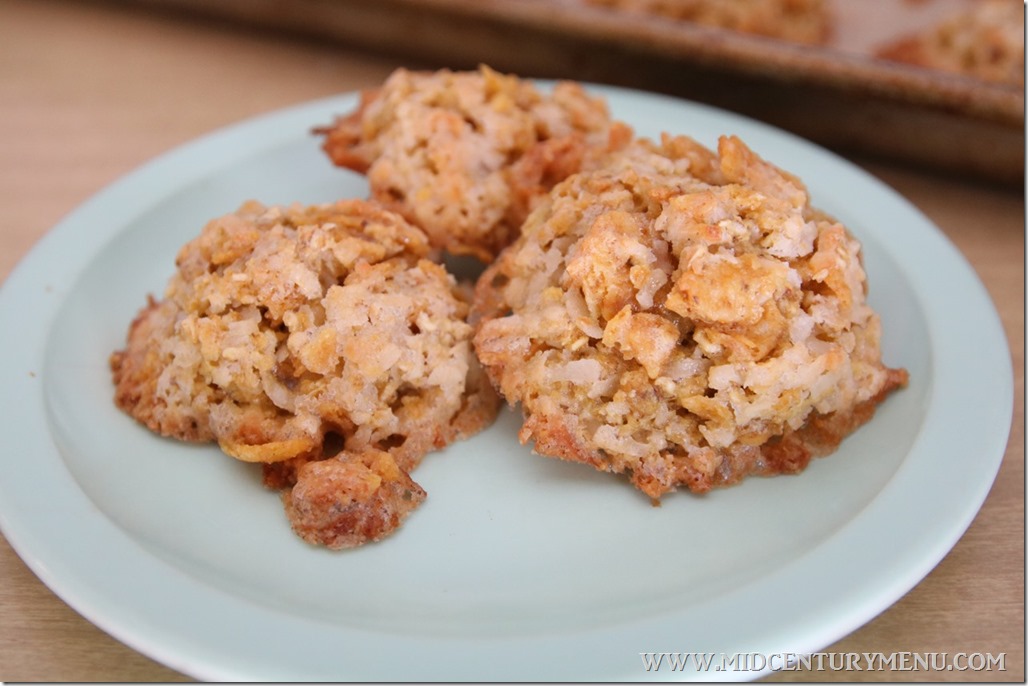 These are Frito Macaroons!

Frito Macaroons
Author:
Recipes For All Occasions, 1947
Ingredients
2 Tablespoons shortening
½ cup sugar
⅔ cup coconut
½ teaspoon baking powser
¼ teaspoon salt (or less)
¾ cup rolled or quick oats
2 cups Fritos, crushed slightly
2 eggs
Instructions
Beat eggs well and mix with oatmeal. Let stand while creaming the sugar and shortening. Combine the two mixtures and add coconut, Fritos, baking powder and salt. Drop by spoonfuls (about a tablespoon or one standard cookie scoop), and pat together into a disk on baking sheet. Bake in a moderate oven (350 degrees) for 15 minutes.

This is from a 32-page pamphlet called Recipes and Menus For All Occasions published in 1947 and it is made up entirely of recipes that use Fritos in some way. From breakfast to dinner, this pamphlet has your Frito needs covered! Needless to say, I love it. It is mostly the inspiration behind "Chip Week" on our Facebook, Twitter and Instagram this week, but I have also cooked out of this pamphlet before. And I plan to cook out of it again after this. Maybe even sometime soon.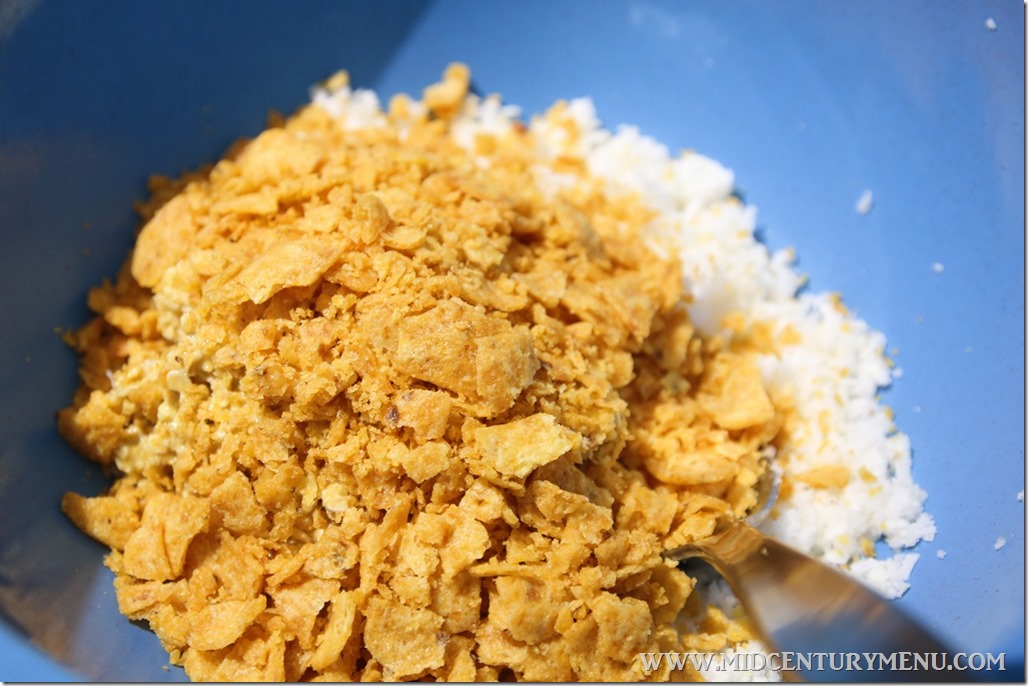 Besides the fact that these had Fritos in them, I was also excited because they have no flour in them and they use oatmeal!
Substitution Note: After I started making these, I realized I only had unsweetened coconut, so I ended up using that.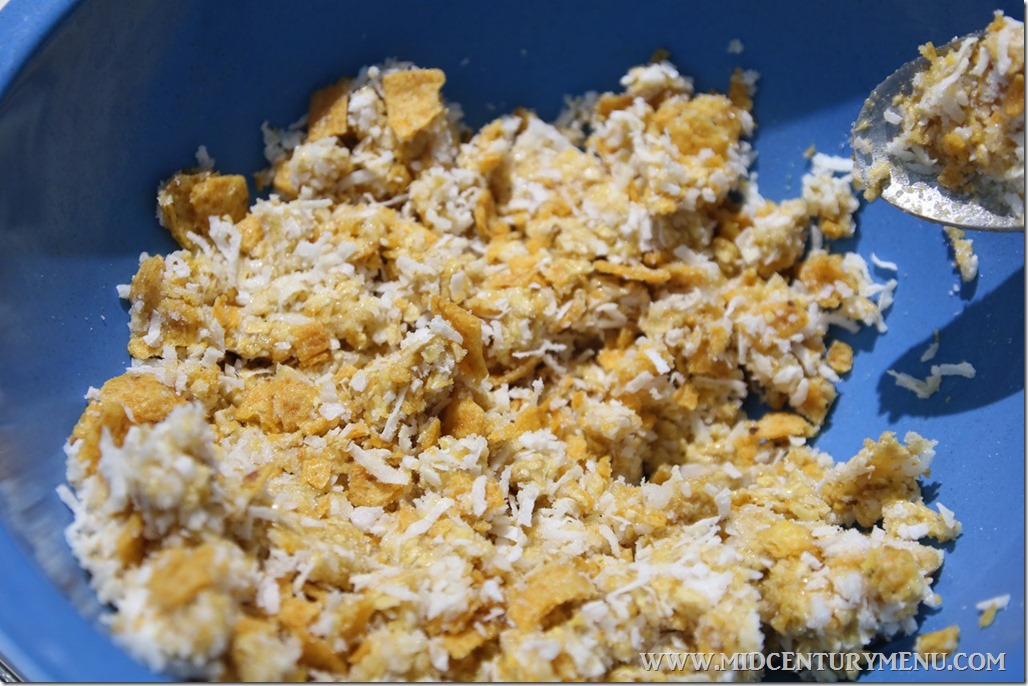 The resulting mixture was very crumbly and dry. I had to smash them into a disk shape on the pan because pieces were just falling off all over.
Also, I didn't know what the sticking situation would be, and it didn't call for a greased baking sheet, so I broke out the ol' Silpat. Just in case.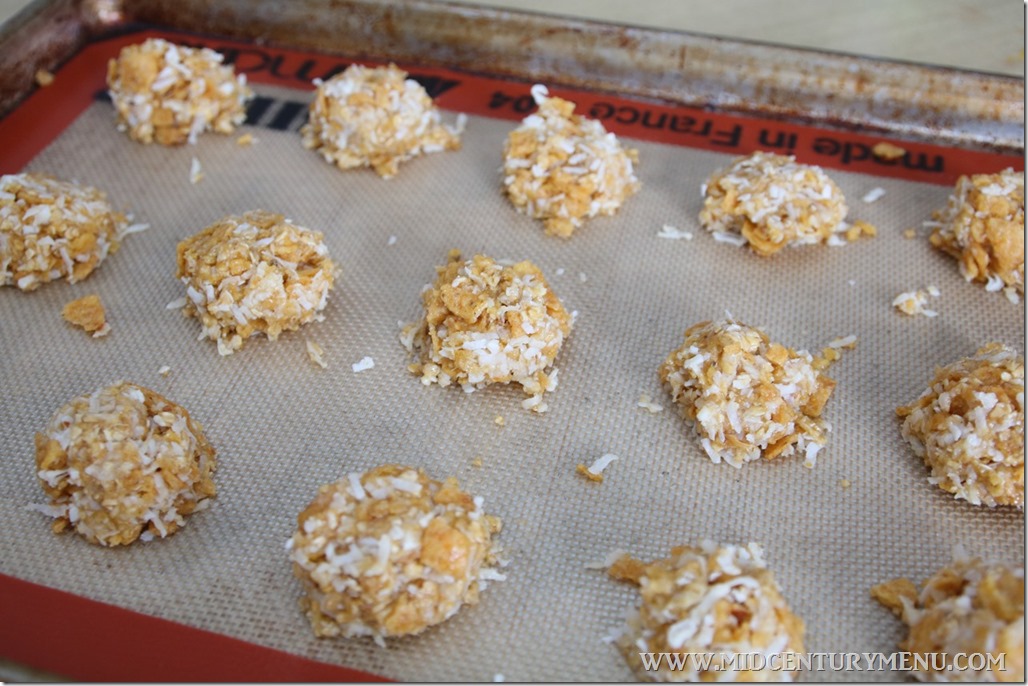 Done!
They peeled just fine off the Silpat, but I'm not sure how they would be on the bare, ungreased sheet. I would probably at least use parchment paper for these.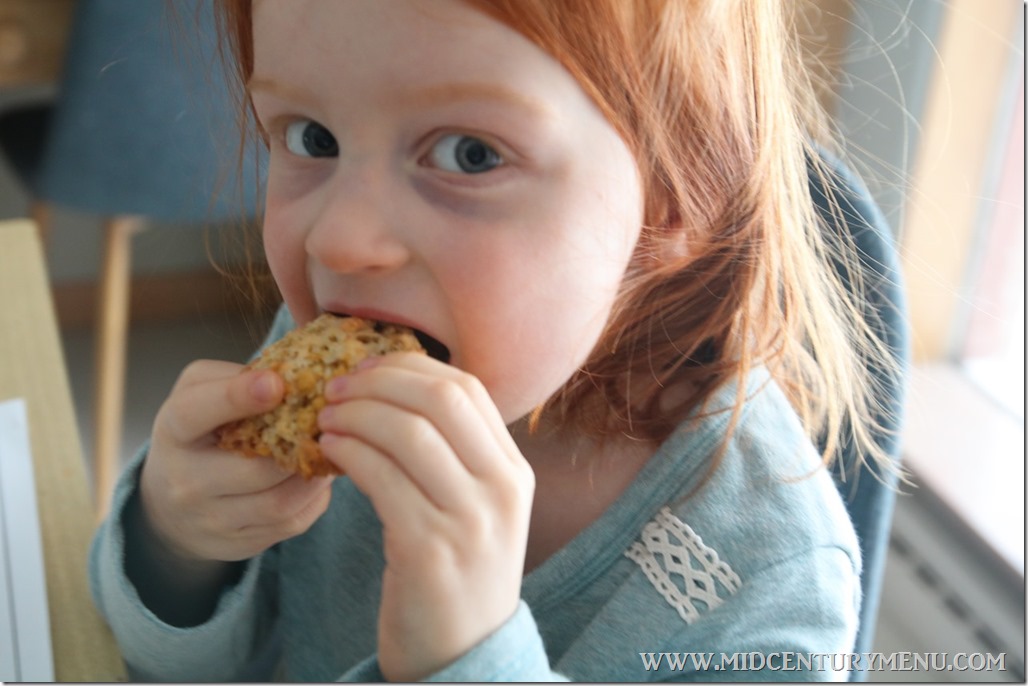 One down the hatch…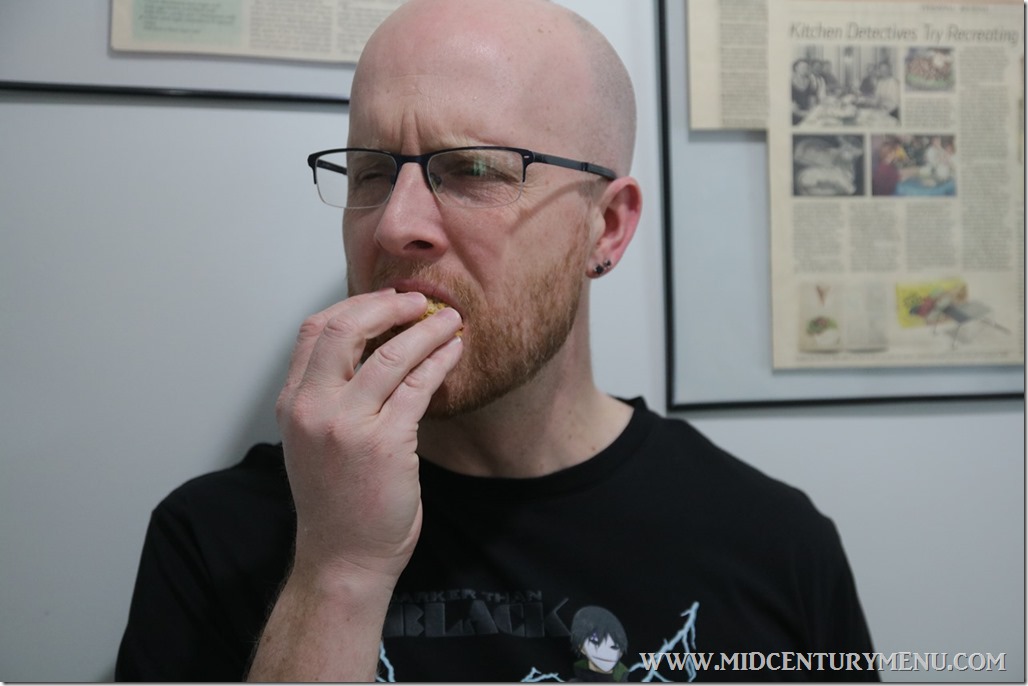 Two down the hatch…ish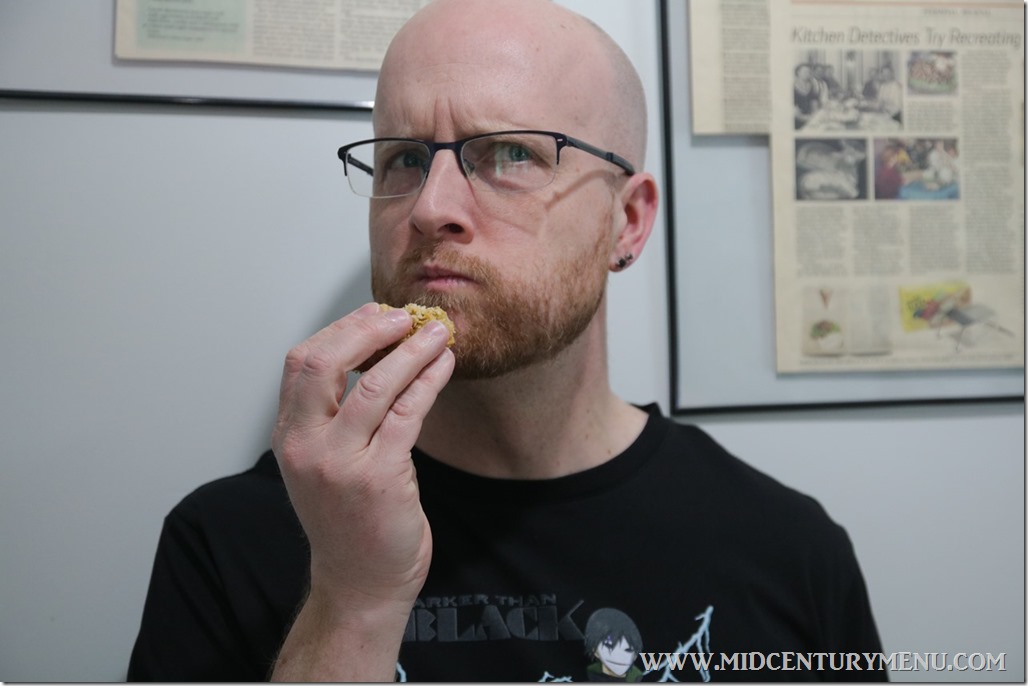 "I…I don't know what I'm eating here."
"Are they good? What do they taste like?"
"Corn? An oatmeal cookie? I have no idea."
The Verdict: Mysterious
From The Tasting Notes –
These were very different and very interesting. After a few days (!) of discussing them, we came to the conclusion that they tasted like a cross between an oatmeal cookie and a piece of cornbread. What kept throwing us off was the fact that they had a very strange savory undertone to them. It wasn't unpleasant, but it is not something that you expect when eating a dessert. It's probably because I used unsweetened coconut in the recipe. If I had used sweetened coconut, they probably would have tasted more dessert-like and not as…corny? They tasted a lot like corn. Not like Fritos, just straight up corn. Anyway, all that aside, they were still good. They were also very unique, so if you think you've tried every cookie out there, you should make these.