So. Have you guys ever made a peanut butter white sauce and then poured it over Fritos?
Because I have.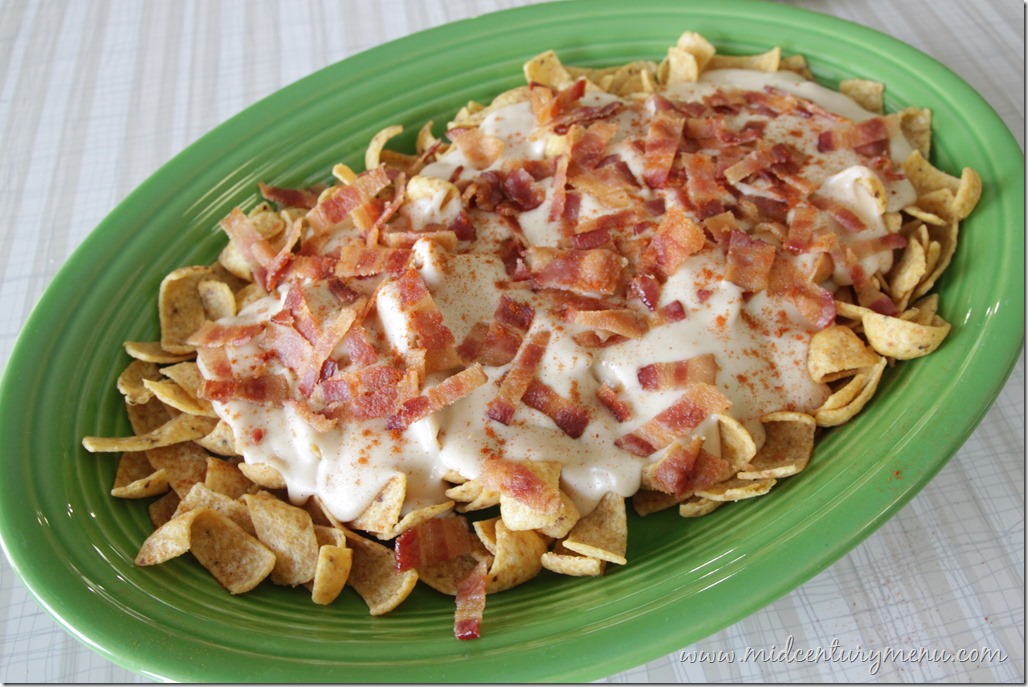 These are Peanut Butter Fritos!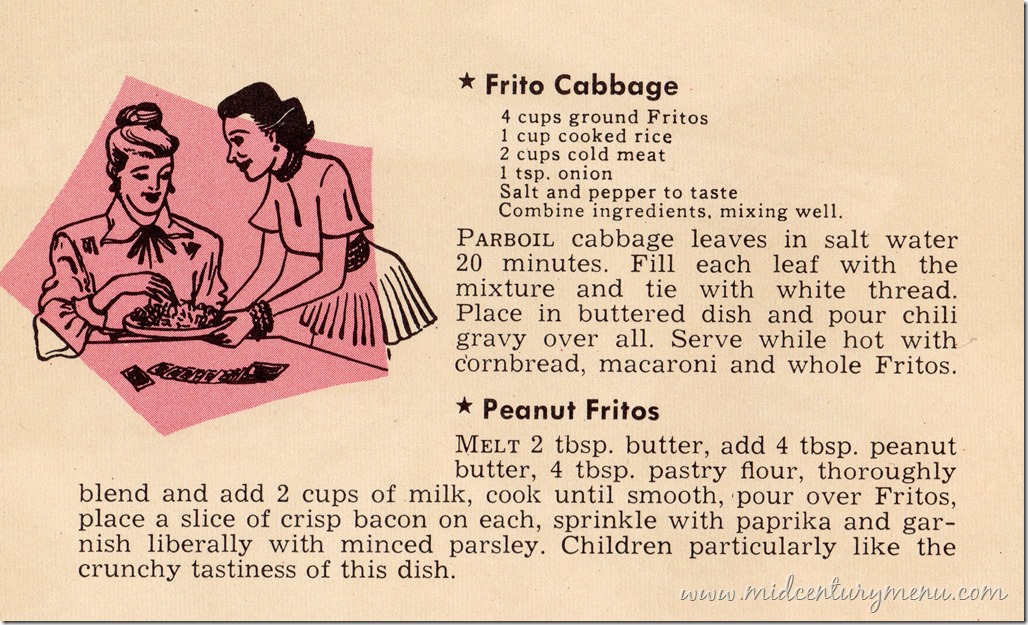 "Children particularly like the crunchy tastiness of this dish."

Peanut Fritos
Author:
Recipes & Menus For All Occassions, 1947
Ingredients
2 tsp butter
4 T peanut butter
4 T pastry flour
2 cups milk
Crisp bacon
Paprika
Minced Parsley
Fritos
Instructions
Melt butter, add peanut butter and pastry flour. Thoroughly blend and add 2 cups of milk. Cook until smooth, pour over Fritos.
Place a slice of crisp bacon on each, sprinkle with paprika and garnish liberally with parsley.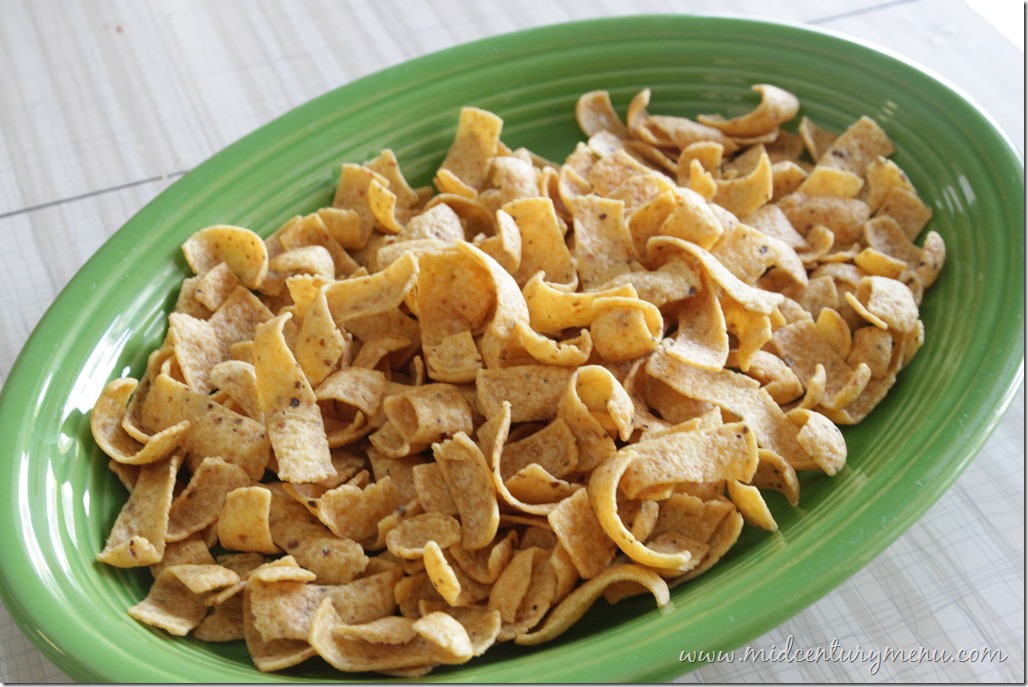 We recently received an entire box full of vintage cookbooks from one of Tom's family members. It was amazing. There were so many books!!! Among the goodies we found perhaps the greatest brand cookbook I've ever seen. I thought the Heinz books that put ketchup in everything were amazing, but that has nothing, nothing, on a cookbook with Fritos in every recipe. And it isn't a small book either, it's thirty-two pages long. Thirty-two pages of Fritos recipes! Can you imagine? It took us two hours to read through it because we were laughing so hard. Absolutely everything has Fritos in it. I love it.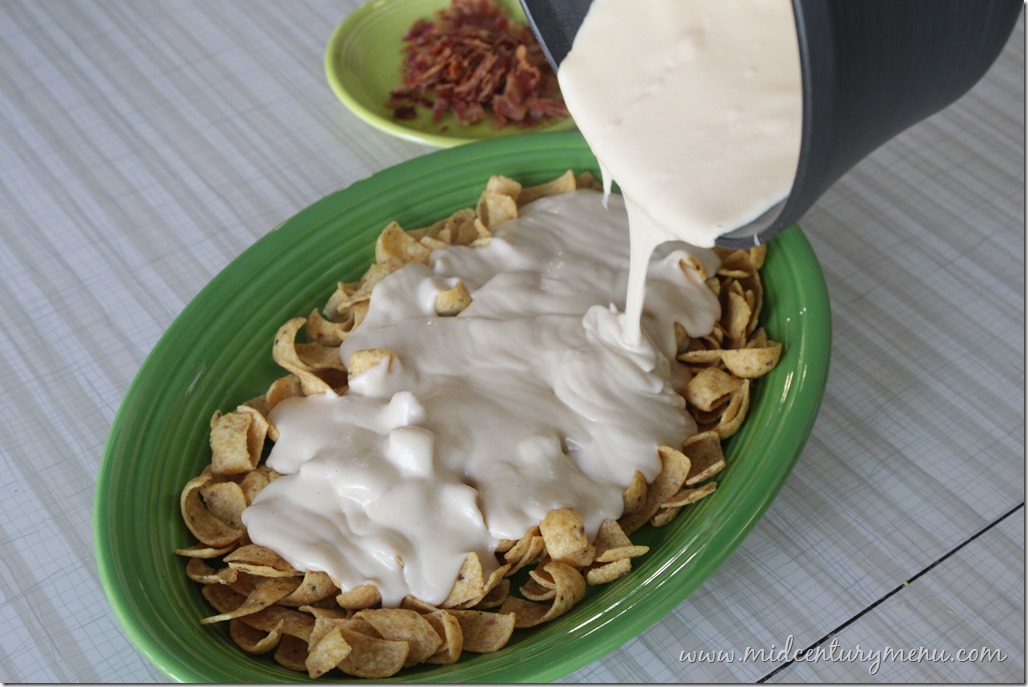 And then this happened. It's peanut butter sauce. Being poured onto Fritos.
Unfortunately, the parsley I had on hand got all moldy before I was able to use it on this lovely Frito dish. Such is life!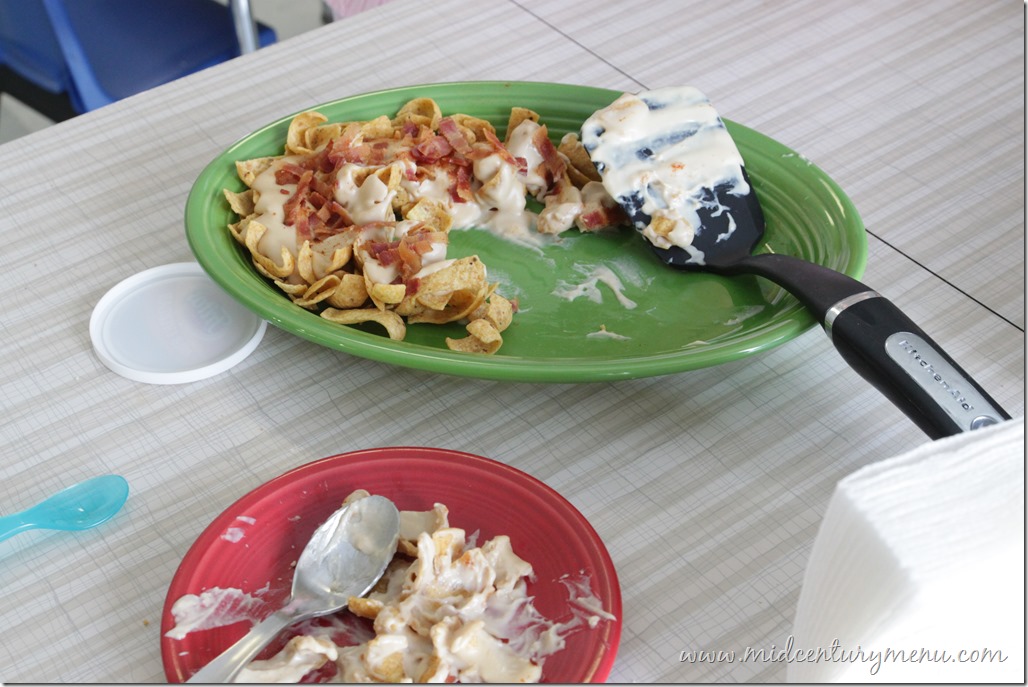 Luckily, Tom's parents were visiting (!) so they got to join in on the fun. Not sure if they felt lucky, though!
"That's an interesting face."
"This is gross."
"It's not that bad."
"I kind of like it."
The Verdict: Mixed
From The Tasting Notes –
This was mostly just bland. It wasn't that bad if you got a bite of Fritos, peanut butter and bacon in one bite. It tasted like corn, salt, peanut butter and milk. But it was unanimously agreed that this was not everyone's favorite way to eat Fritos. It would have been MUCH better if the peanut butter sauce could be switched out for chili. Or cheese sauce.