This week we have a very easy recipe. Which is good, because I'm tired.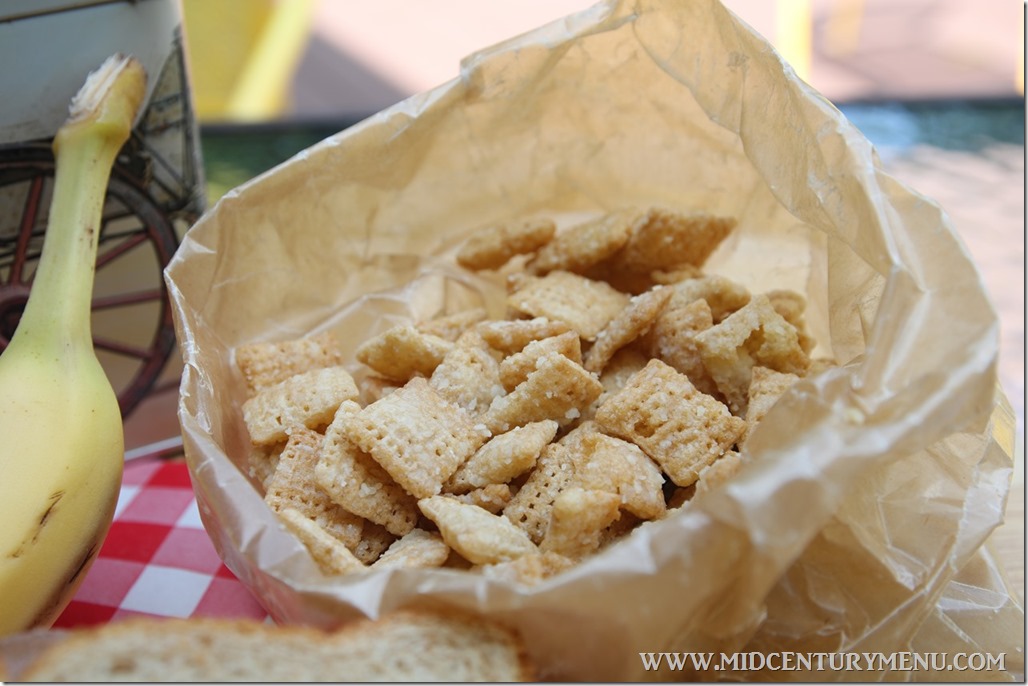 These are Cheese Snacks!

Cheese Snacks, 1959 – A Vintage Recipe Test
Ingredients
3 Tablespoons butter or margarine
2 cups Rice Chex or 1½ cups Wheat Chex
¼ cup commercially grated cheese, either American or Parmesan
Instructions
Heat oven to 300 degrees. Melt butter in a pan over low heat. Add Chex and over low heat stir with a lifting motion for 5 minutes, being sure that all Chex are covered with butter.
Remove from eat and sprinkle with cheese while stirring gently. When all Chex are covered with cheese, place in oven. Heat in oven for 10 minutes, stirring gently twice - every 4 minutes.
Spread out to cool. Store in tightly covered tin. (We recommend eating it warm. When we let it cool it got soggy.)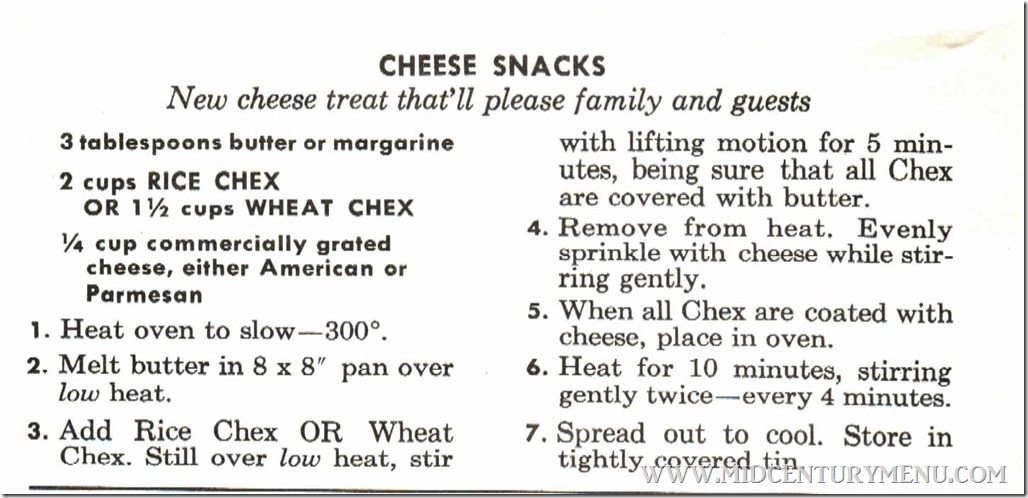 This recipe is from the Easy Guide To Good Eating from Ralston that was published in 1959. I've been doing #cerealweek over on our Facebook, Twitter and Instagram and I have been having a blast. I happen really, really love these cereal recipe books and pamphlets. For some reason, I really enjoy how excited they get about breakfast cereal.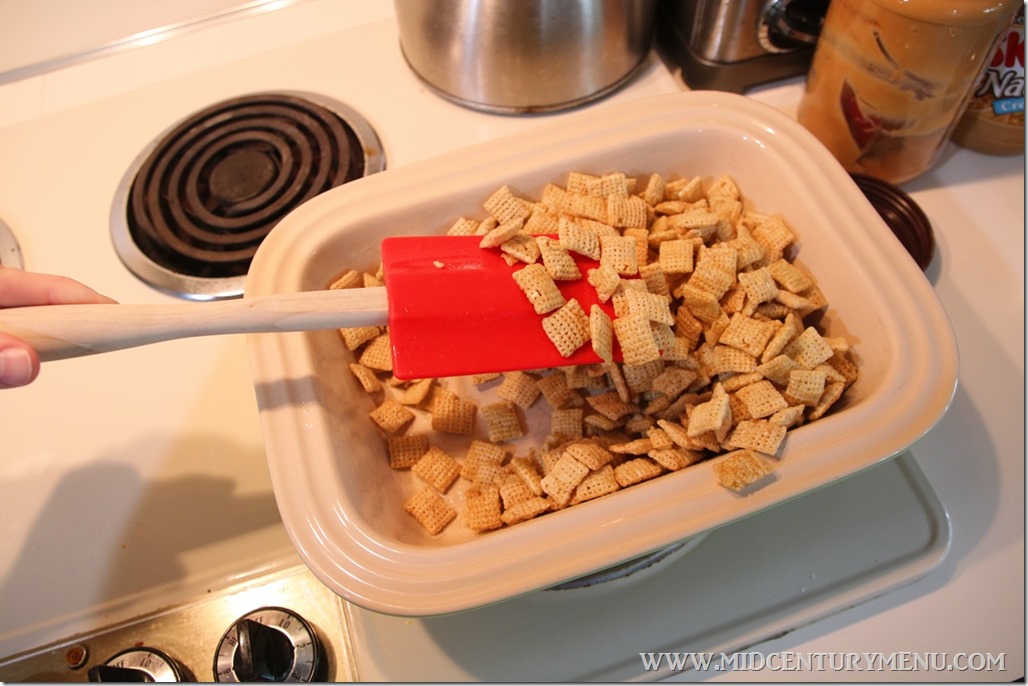 Not that excitement over various kinds of Chex cereal snack mixes isn't justified. Homemade Chex Party Mix is one of the greatest snacks in history, and I'm always excited to try out variations. So when I saw this recipe for some toasted Cheese Snacks I knew I would be making them.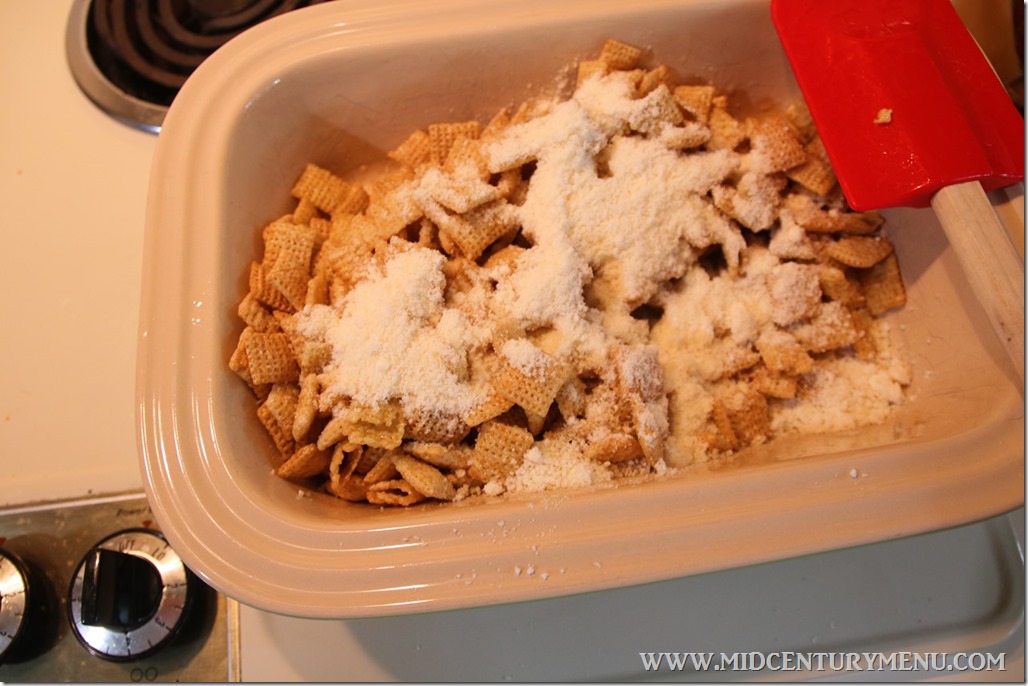 This is actually double the recipe, because Tom requested extra. He said he wanted to eat a ton of this and didn't want to share, so I made enough for everyone to have their own little bowl full.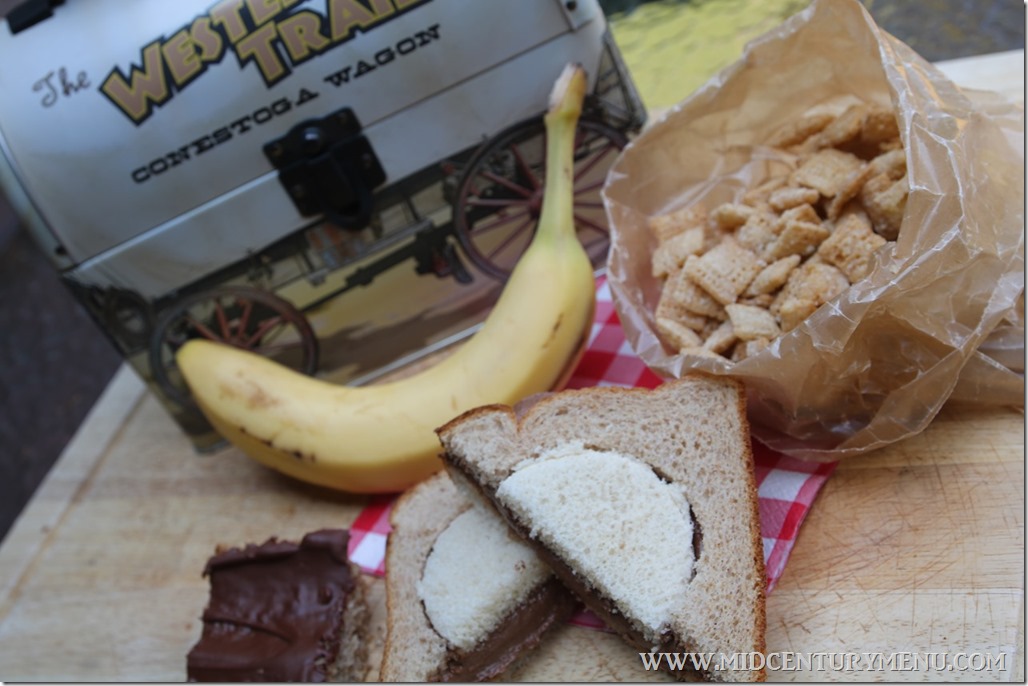 Or a bagful, as the case may be.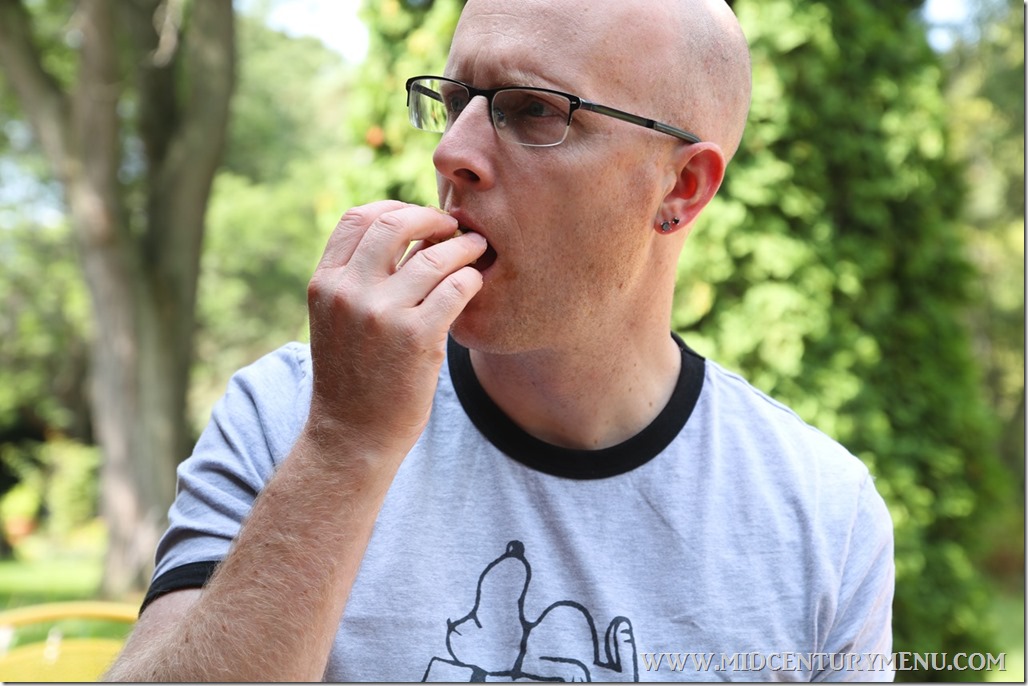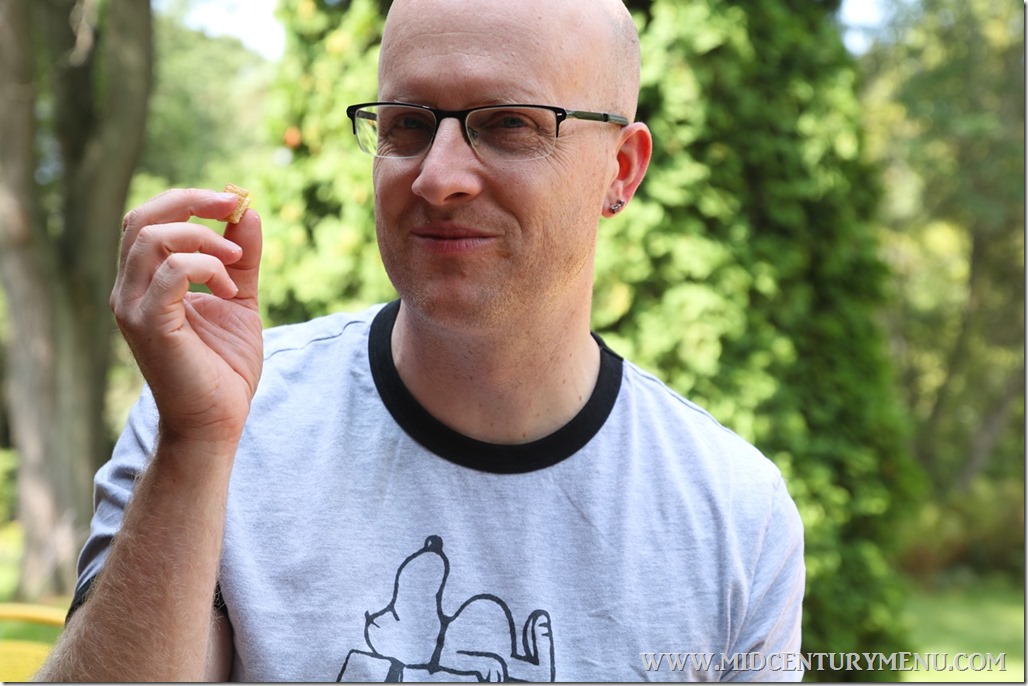 "How are they?"
"Good, but not as good as Chex Party Mix."
The Verdict: Good
From The Tasting Notes –
It's probably pretty obvious to everyone that Chex Party Mix is the epitome of Chex recipes. There really is no topping that, no matter how hard you try. This recipe…doesn't even come close. Is this easier to make? Yes. Is it good? Yes.  Is it worth making? Yes, if you have all the stuff on hand and you want a fun, hot snack or something really good to serve with soup. (This would make yummy croutons, too.) But you have to eat it hot, otherwise it starts to get soggy as it cools. Is it better than Chex Party Mix? No way. We ended up mixing the rest that we didn't eat into some spiced nuts that we made (which were spiced with a Party Mix-type seasoning) and they ended up tasting really good in that. If you are making Chex Party Mix and are planning to eat it all in one sitting (we aren't judging) then I think adding in some cheese snacks might be a fun variation. But if you are planning on storing your Party Mix at all, just stick with the original recipe.

And now I'm hungry for Chex Party Mix.