This week we are making some cinnamon biscuits and topping them with apple cider vinegar syrup!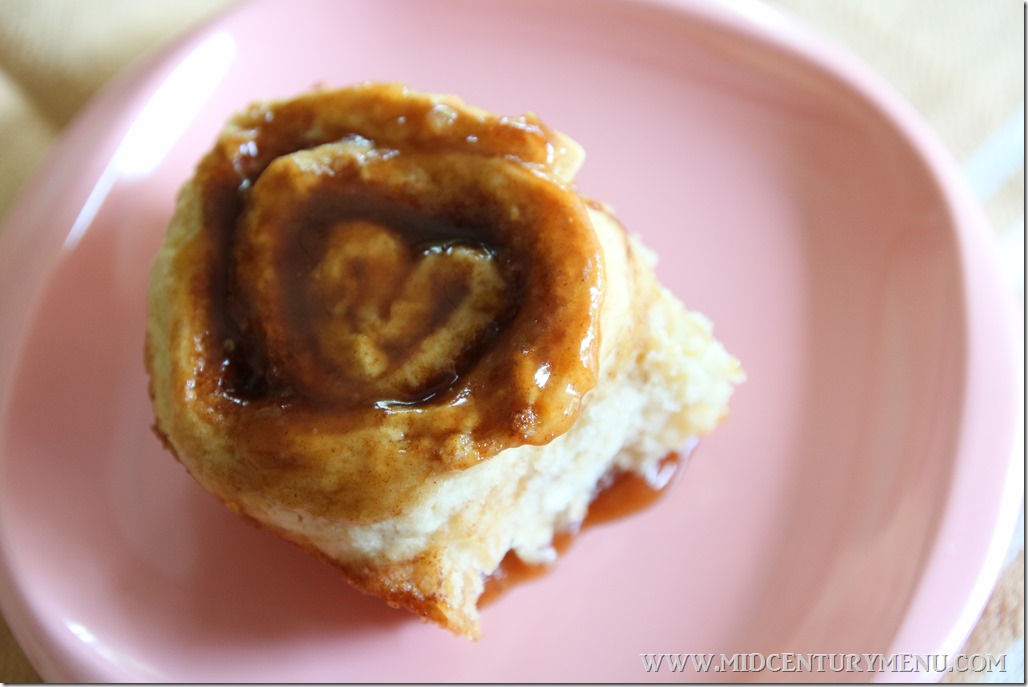 These are Quick Vinegar Rolls!

Quick Vinegar Rolls, 1969
Ingredients
½ cup water
¼ cup cider vinegar
½ cup brown sugar
½ teaspoon cinnamon
2 cups sifted flour
1 Tablespoon baking powder
½ teaspoon salt
⅓ cup shortening
¾ cup milk
4 Tablespoons softened butter
¼ cup brown sugar
1 teaspoon cinnamon
Instructions
Combine first 4 ingredients and stir over low heat till sugar dissolves. Sift together flour, baking powder and salt. Cut in shortening, stir in milk with fork to form soft dough.
On lightly floured surface, roll to a 12x11 inch rectangle. Spread with 2 tablespoons of butter and sprinkle with combined ¼ cup brown sugar and cinnamon. Roll up, starting at longer side, and cut into 12 slices.
Place cut side up in a 10x6x2 inch baking dish. Dot with remaining butter. Pour hot vinegar mixture evenly over dough. Bake in moderate oven (375 degrees) from 35 to 40 minutes. Invert on serving plate and serve warm.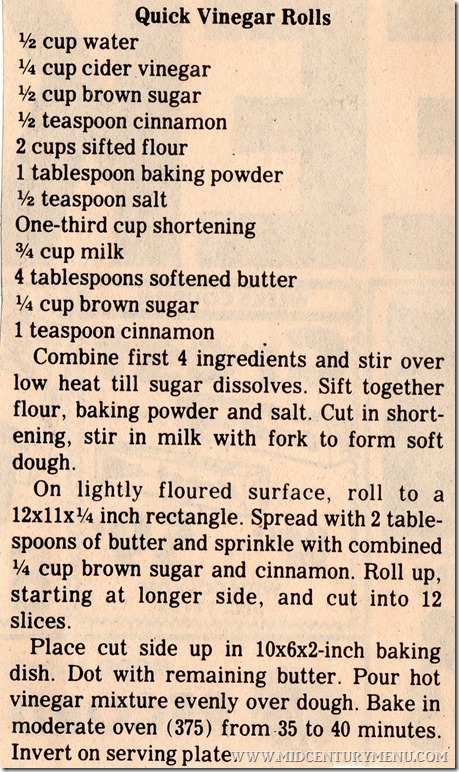 This recipe is from a recipe box I picked up a few years ago. It's a newspaper clipping, and I'm not sure what newspaper it's from, but it has 1969 helpfully written on the back. I have never made a batch of rolls where I pour straight liquid over them before I put them in the oven, so when I saw these I was excited to try them and see what happened!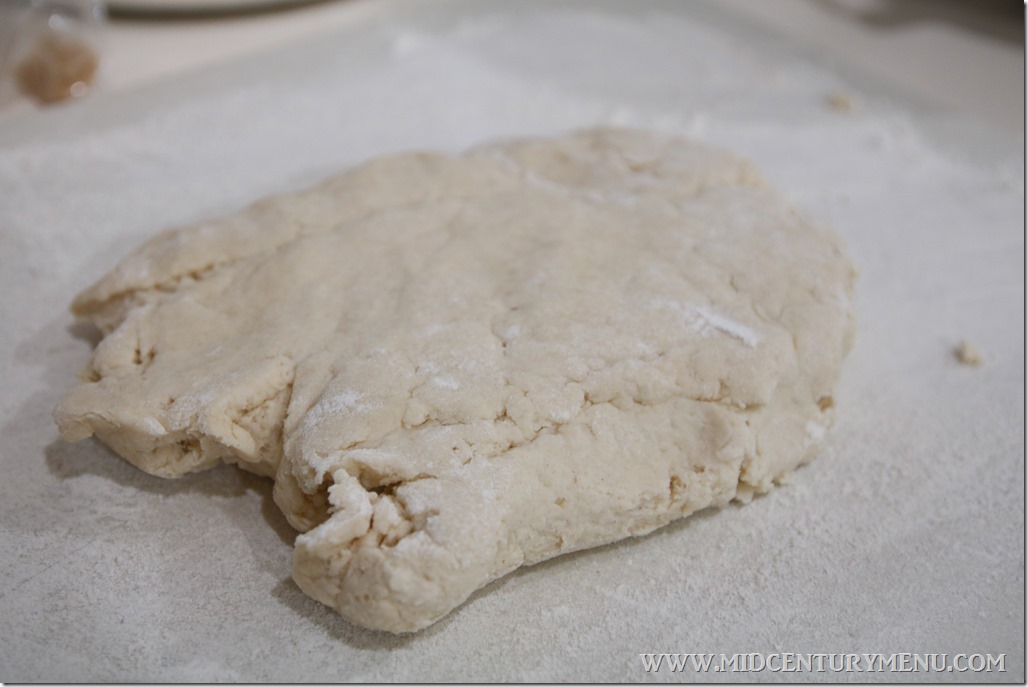 This was a good dough for making into cinnamon rolls. It came together quickly and rolled out really well.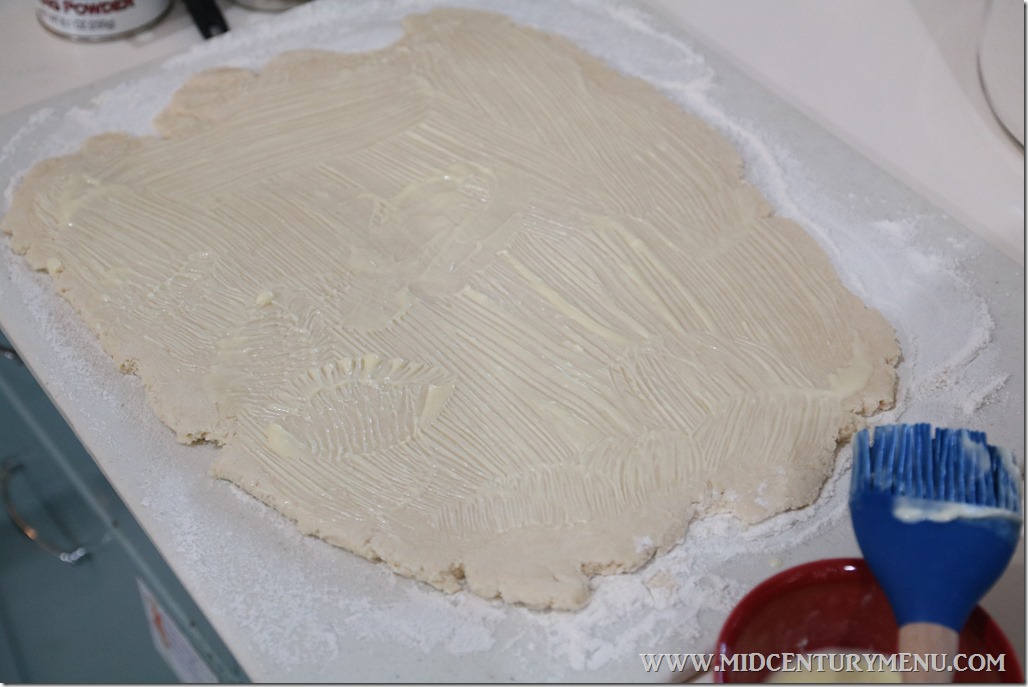 Buttered.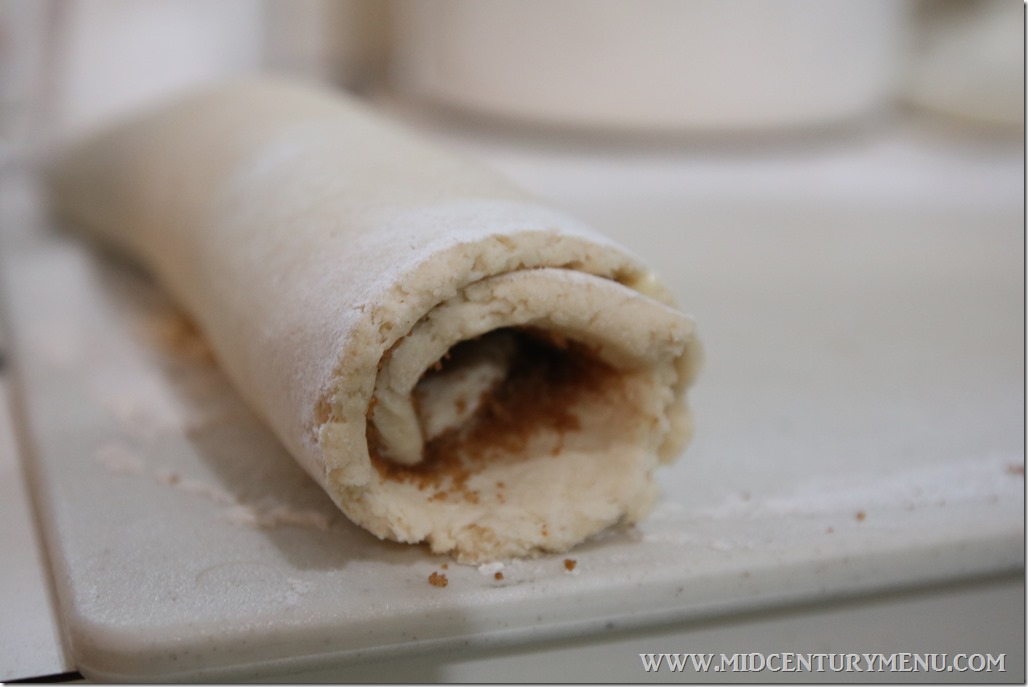 Done! Practically in a blink of an eye. The recipe didn't lie on the quickness.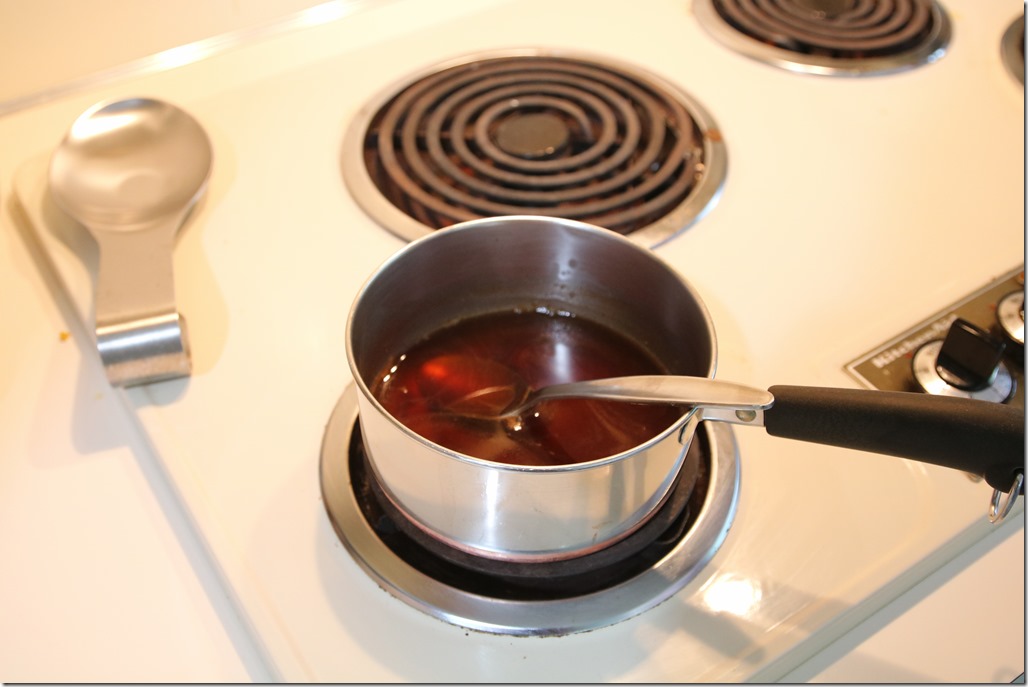 Here is the hot syrup. It was still very liquid, so I started having doubts.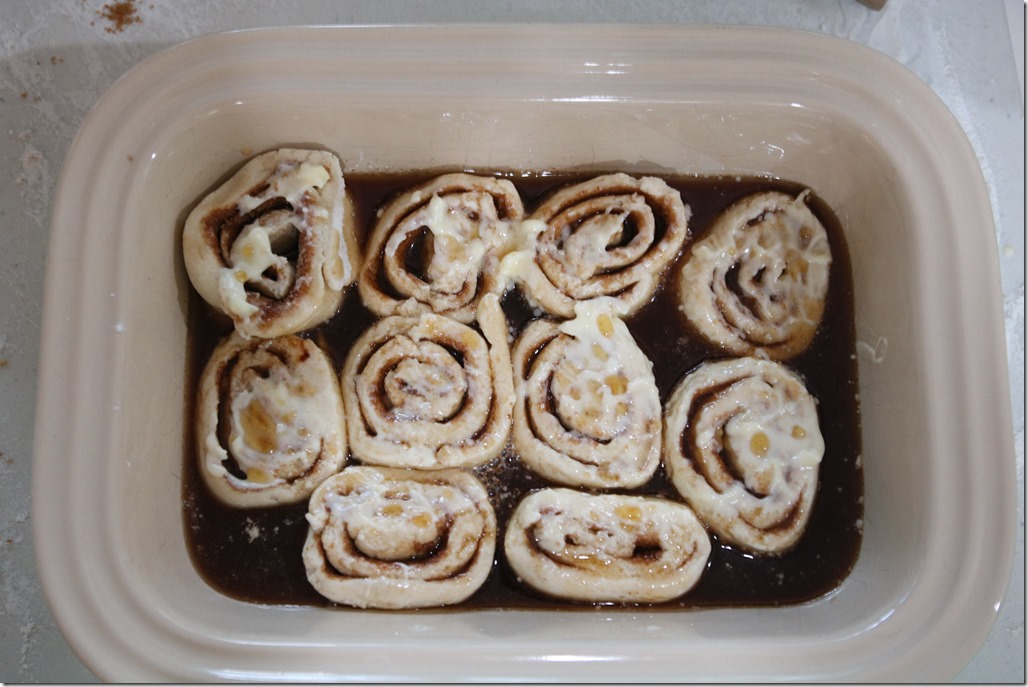 Look at all that liquid! They are swimming in it.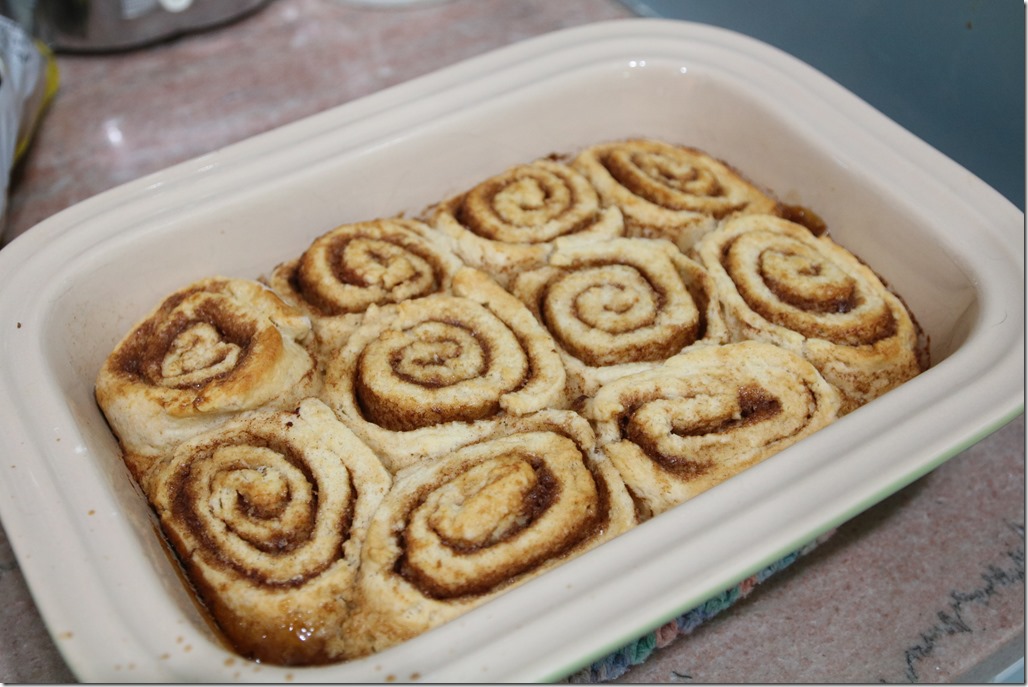 But they didn't end up falling apart at all. Didn't they turn out lovely?  And you could see the syrup bubbling up from the sides of the rolls, so it looked like it had thickened nicely.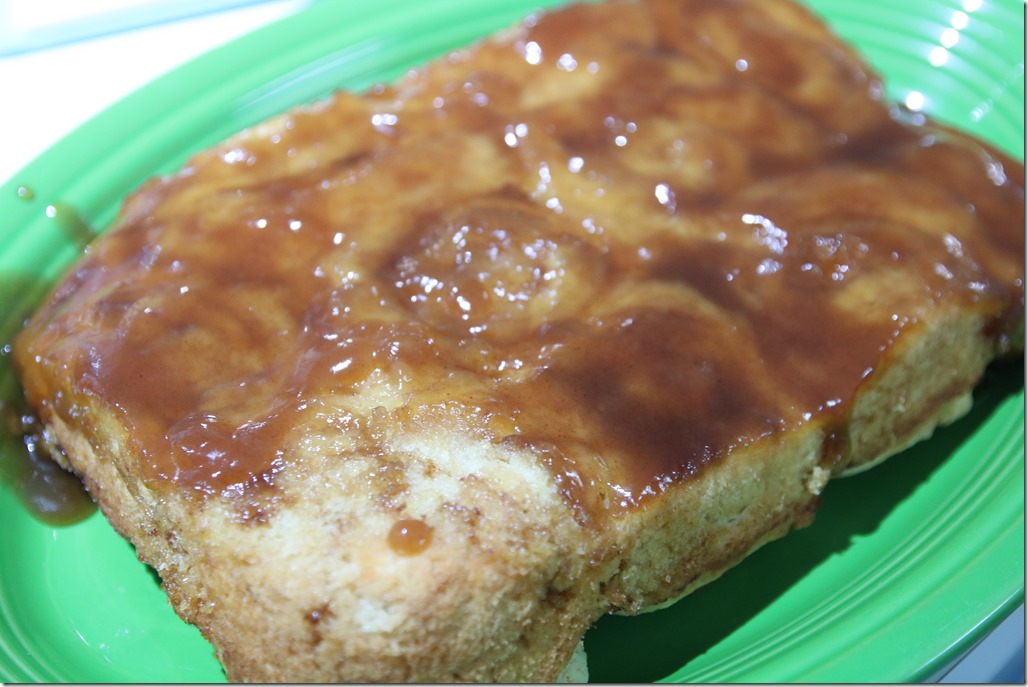 The finished product. The syrup was nice and thick and smelled strongly of apples. I was shocked and very happy.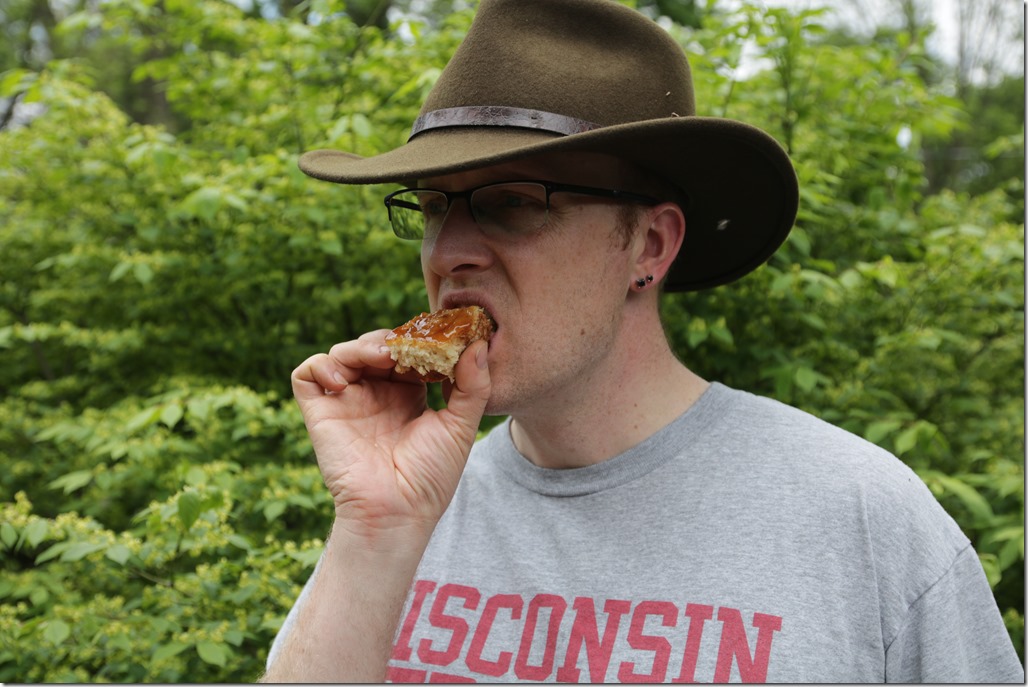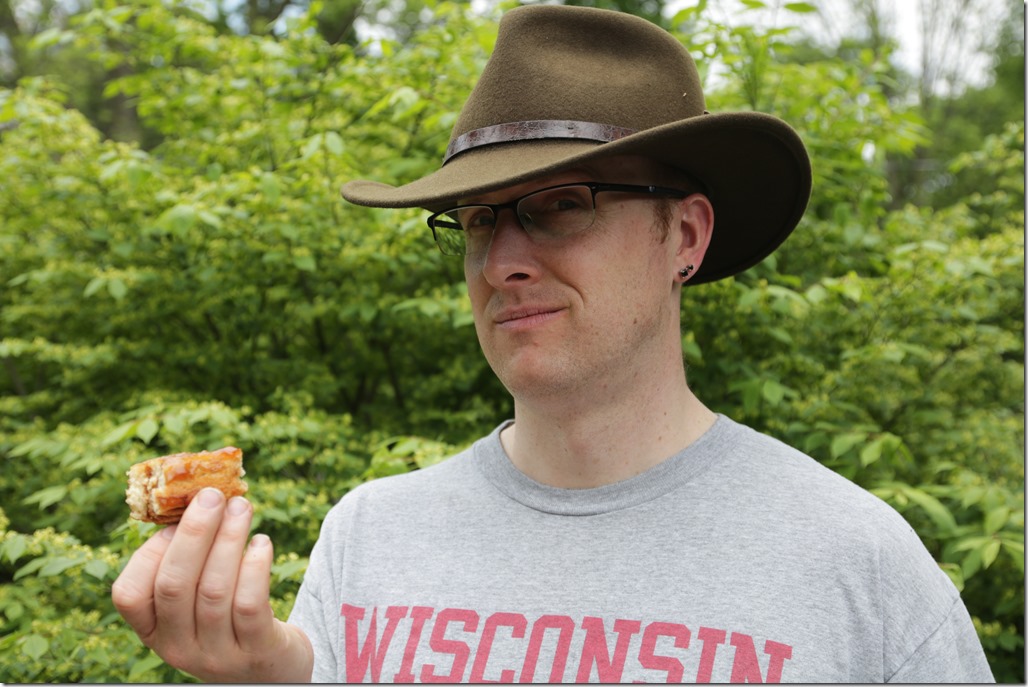 "What do you think?"
"Is there fruit in here? It tastes like a cinnamon biscuit mixed with an apple fritter."
"But…there aren't any actual apples in there."
"Apple fritter, I say!"
The Verdict: Apple Fritter
From The Tasting Notes –
Against all odds, these actually worked. And even though I didn't actually chop a single apple, they ended up with a good, strong apple flavor. A lot like a good apple fritter. It was sort of miraculous and unexpected. It makes me wonder if this isn't a Great Depression recipe, you know? A fruit-flavored dessert for when there was no fruit in the house. (Some internet research says it's actually an old German recipe, but I haven't found anything solid yet.)  The rolls tasted more like biscuits than a traditional, yeast cinnamon roll. But I grew up eating Hardees' Cinnamon Raisin Biscuits, which was our after-church treat of choice, so these were very nostalgic to me. The syrup topping ended up a thick, intensely apple-flavored glaze, that was a good level of sweetness and only had a slight tart aftertaste. If I didn't know what went in it, I would guess cider and wouldn't guess apple cider vinegar. Overall, a fun and delicious win!