For Valentine's Day, I thought we would bust out a pink drink.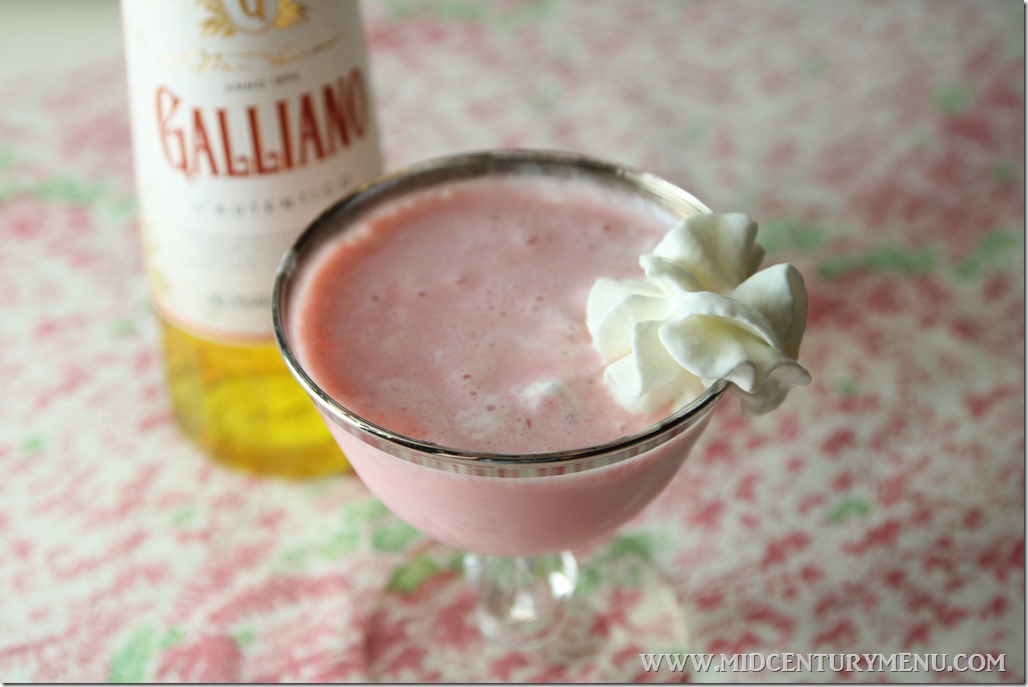 This is Raspberry Frappe!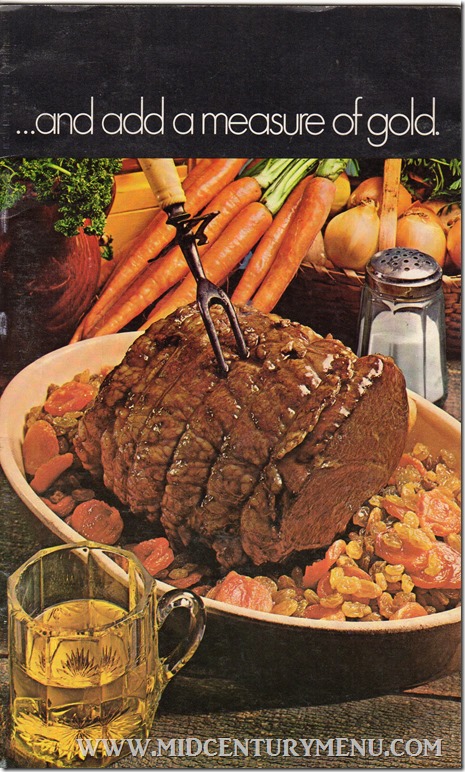 Raspberry Frappe
Author:
...and add a measure of gold, 1970
Ingredients
2 pints fresh red raspberries (or 3 - 10 oz packages of frozen raspberries)
¼ cup lemon juice
¼ cup sugar
¾ cup Liquore Galliano
1½ cups cold milk
1 pint softened vanilla ice cream
Crushed ice
Instructions
Puree raspberries, using blender, sieve or food mill. Strain to remove seeds. Combine lemon juice, sugar, Galliano and raspberry puree; stir in milk and ice cream. Fill glasses with crushed ice, then with frappe mixture. Serve with straws.

I've got to be honest, though. The real reason I picked this is because Tom's parent's were recently visiting, and Tom's mom requested a "yummy" drink. I can't think of anything that makes a drink yummier than ice cream.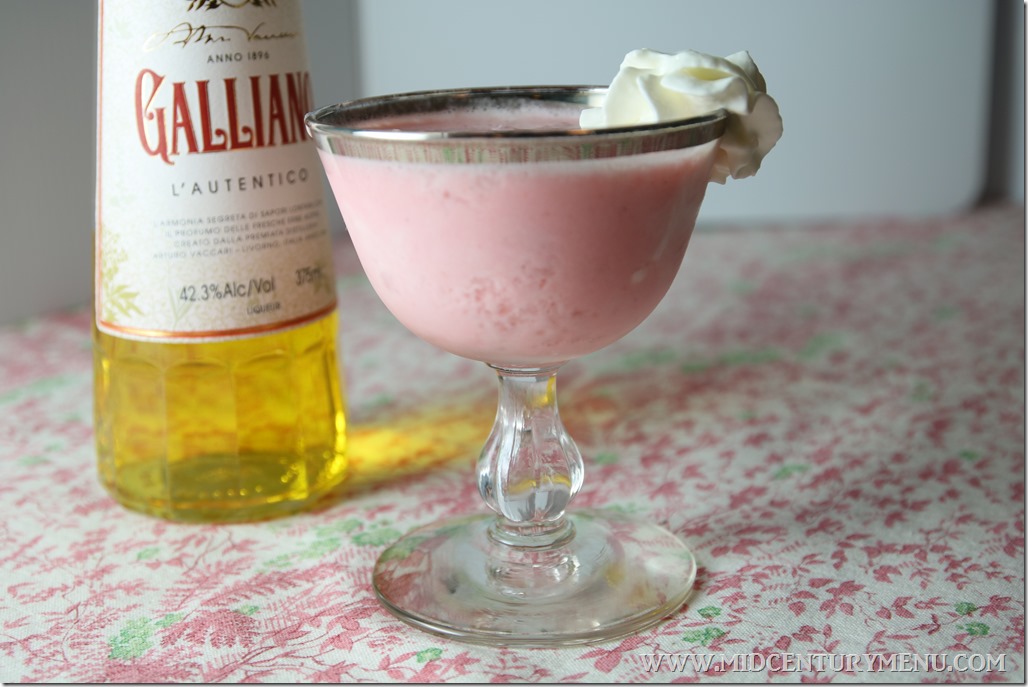 Well, maybe chocolate would make it yummier, but I had fresh raspberries and some vanilla ice cream on hand, so we whipped these up.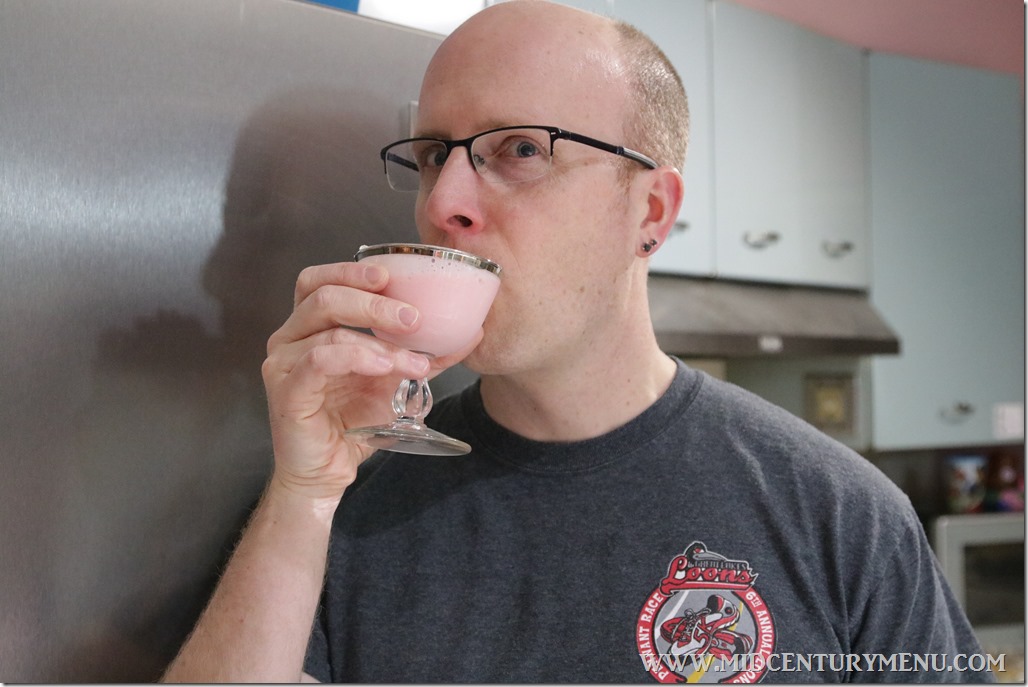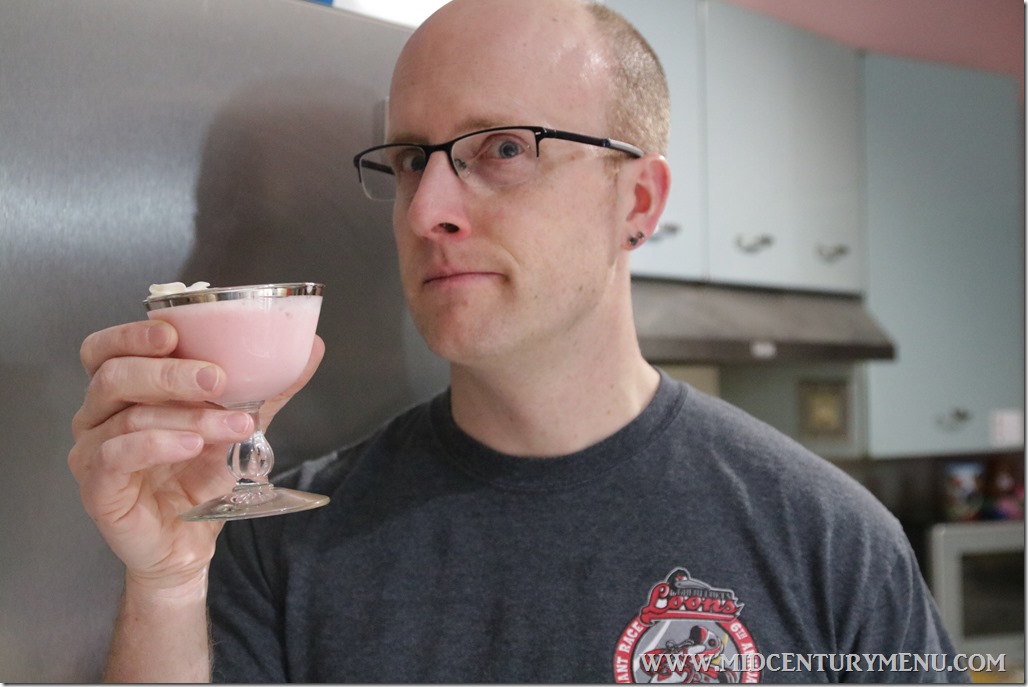 "It's delicious."
"I thought so. Is it sweet?"
"Surprisingly, no."
The Verdict: Delicious
From The Tasting Notes –
Even though this drink looks like it would taste like a raspberry shake, it didn't. It wasn't overly sweet and you could definitely taste the Galliano. There was a nice fresh raspberry flavor and it was very creamy. Sort of a Midwestern version of a tropical drink. It was different and delicious. And very pink!