Welcome back to Mid-Century Menu, where this week we are making cornbread with condensed soup in it.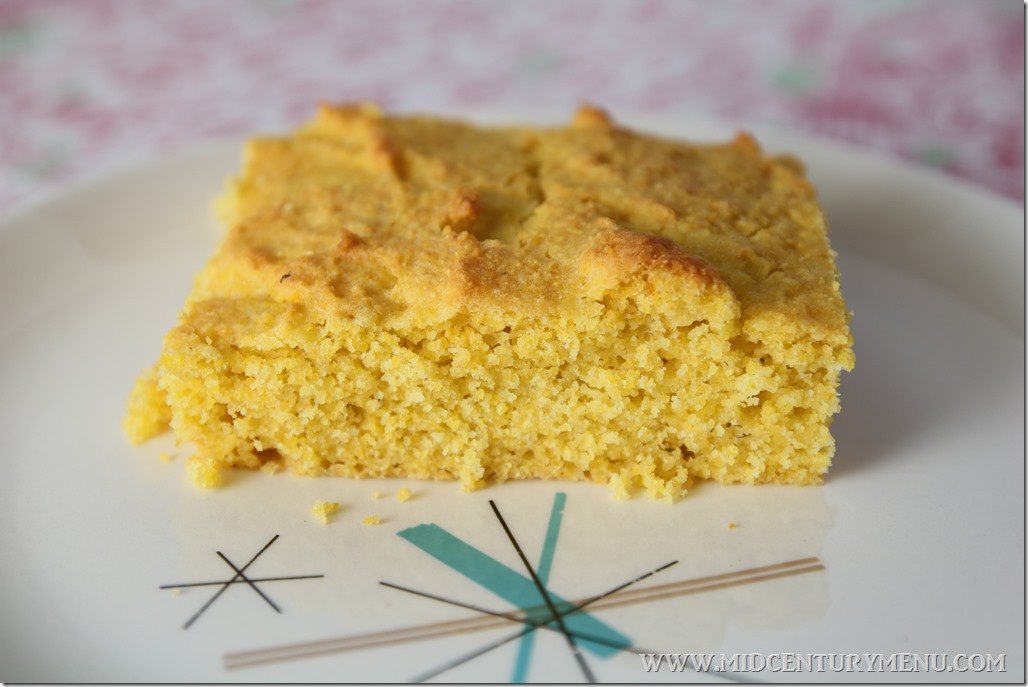 This is Corn Bread! Exciting, exciting corn bread.

Corn Bread
Author:
Soup Cookery The Savory Heinz Way, 1955
Ingredients
1 cup corn meal
½ cup flour
2 teaspoons baking powder
½ teaspoon salt
1 Tablespoon sugar
2 Tablespoons salad oil or melted shortening
2 eggs, beaten
1 can (10.5 ounces) condensed cream of chicken soup
Instructions
Heat oven to 425 degrees.
Sift together first 5 ingredients. Combine remaining ingredients; mix well. Add to dry ingredients, mixing just long enough to moisten.
Fill greased muffin tins ⅔ full or pour into greased 9 x 9 square pan. Bake at 425 degrees for 25 minutes or until done.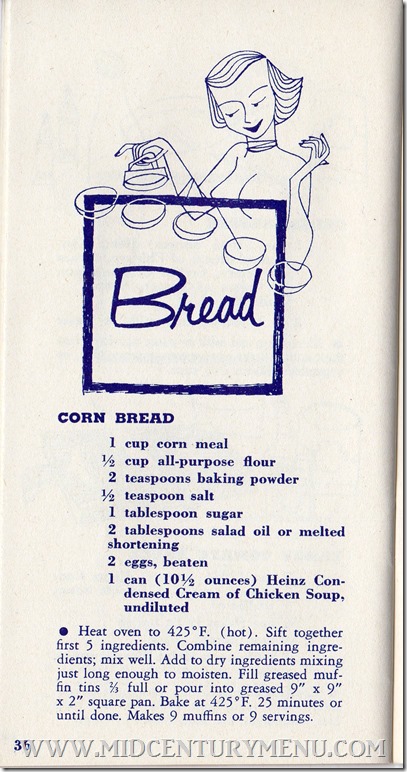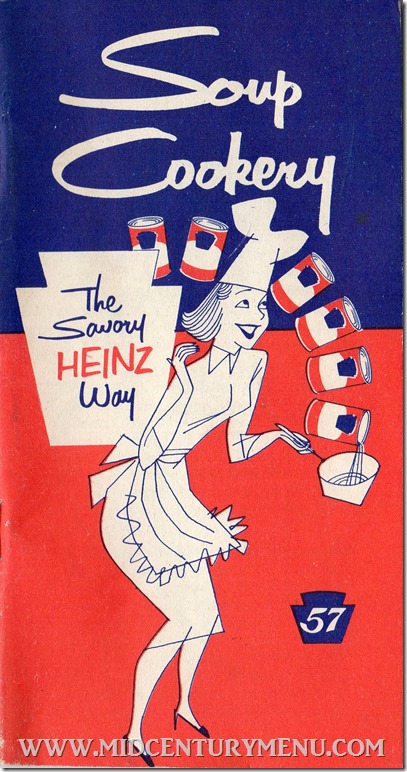 This recipe is, unsurprisingly, from Soup Cookery The Savory Heinz Way, from 1955. Which is a whole pamphlet about how to get as much condensed soup into your family as possible. Not to say that these recipes are bad, just that they use a lot of soup. Like the recipe I tested. A whole can of soup? A whole can.
Anyway, I suppose before we get started on this, I should confess that I'm really not big on savory cornbread.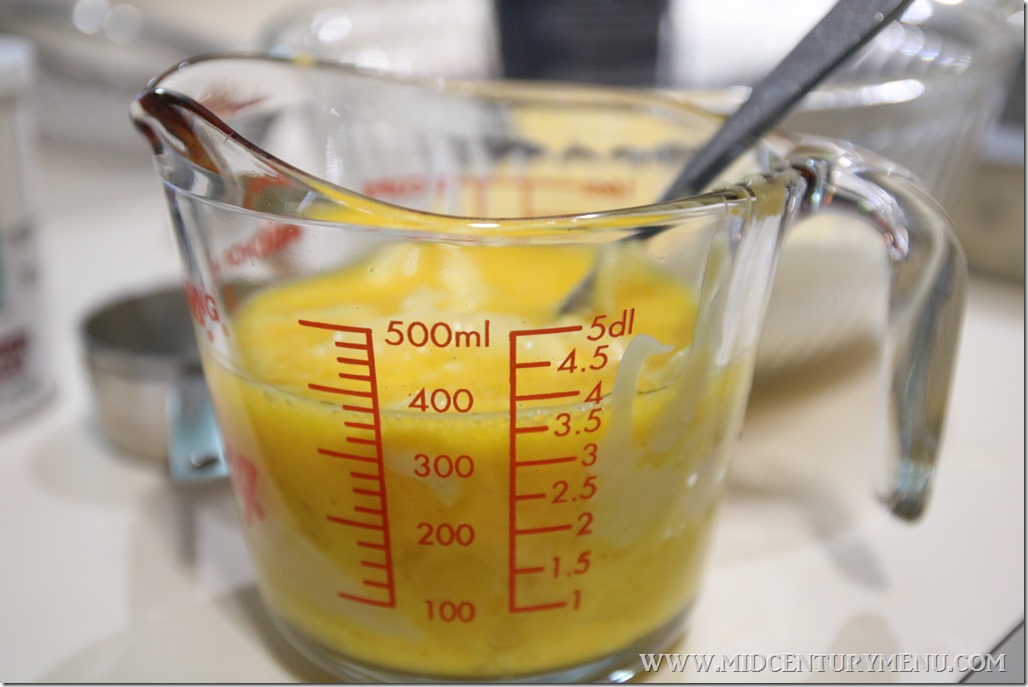 I'm not sure what my deal is, but I just like sweet cornbread better. I especially like pancakes or griddle cakes made with cornmeal and served with lots of butter and maple syrup. Yum.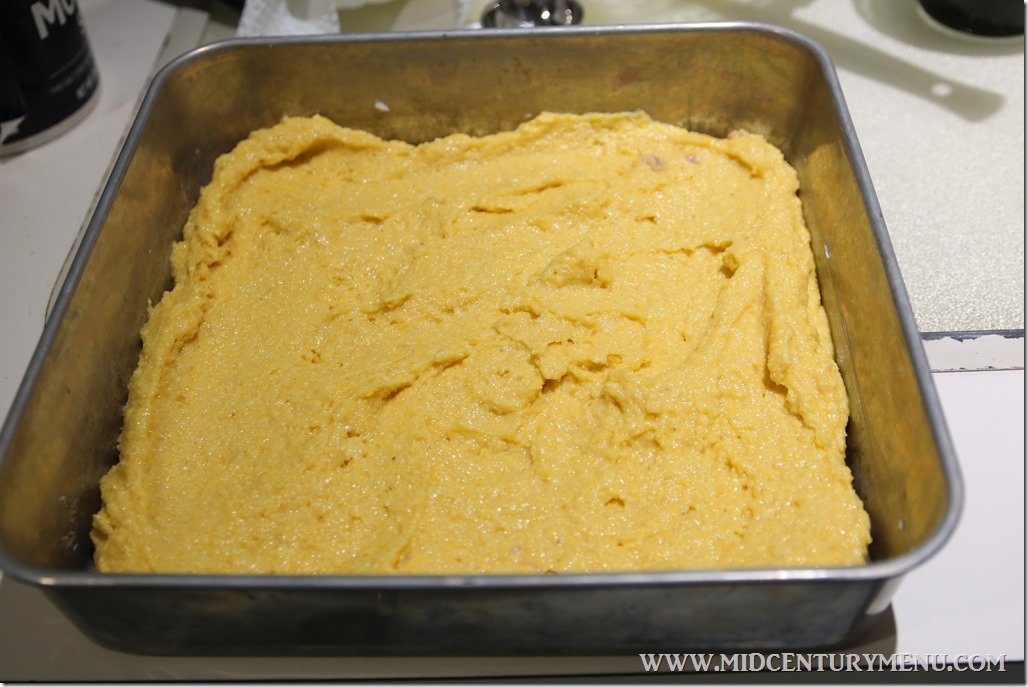 So, I'm not exactly sure why I picked this. Probably because I was curious to see what exactly a whole can of undiluted cream of chicken soup would do to a 9×9 pan of cornbread.
So far, all it did was make it violently yellow and smell of soup.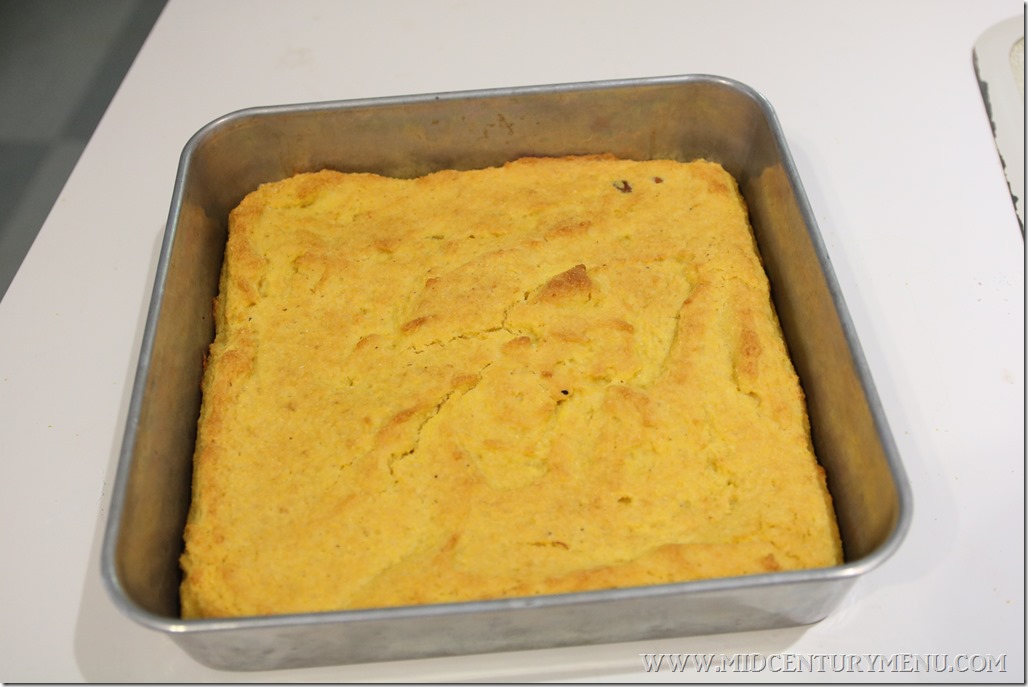 Pretty much the same after baking as well. It also didn't rise very much, which makes me wonder how much baking powder is needed to make condensed soup actually rise.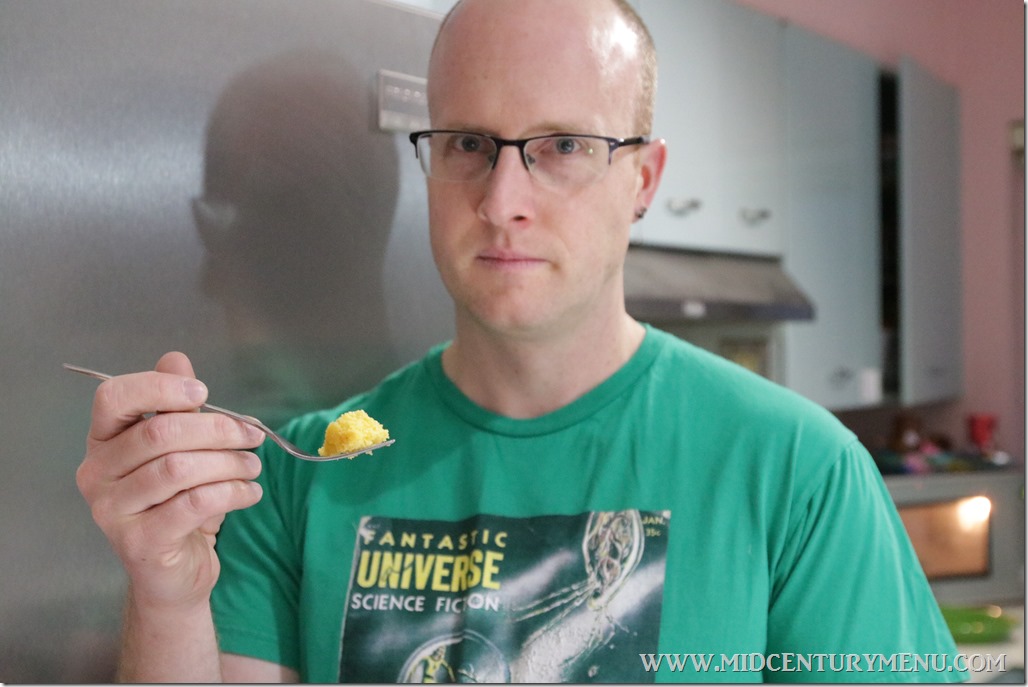 "So what weird thing is in this? Pineapple?"
"Pineapple would be a blessing."
"Great."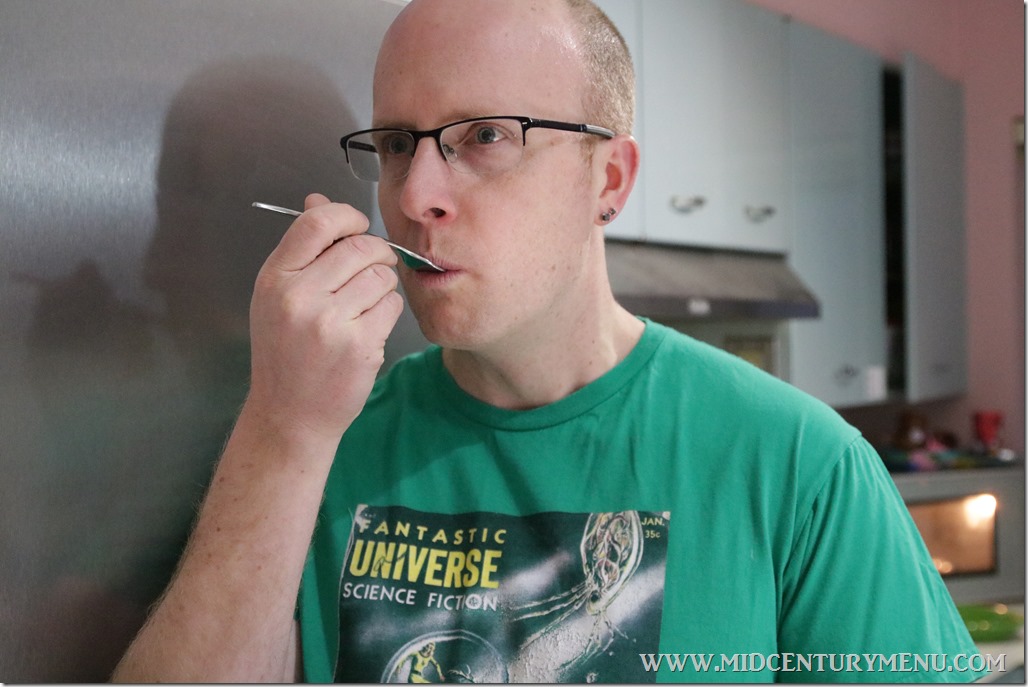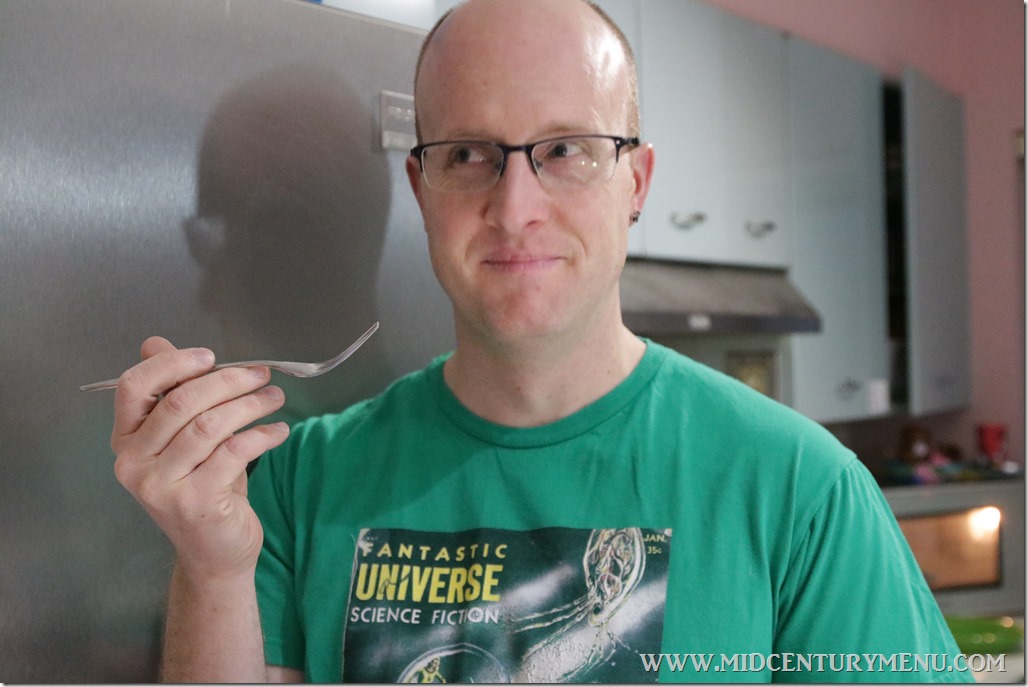 "Did you figure it out?"
"Totally. It's cream of chicken soup."
"You can taste it?"
"It's all I can taste. It tastes like I licked the lid of the condensed soup can."
The Verdict: Unquestionably Cream Of Chicken Soup
From The Tasting Notes –
If you like the taste of cream of chicken soup, then this is a winner. It didn't really taste like cornbread at all, just textured cream of chicken soup. Not that it was bad, it just wasn't much of a cornbread. It would be great with gravy for a quick meal, like sausage gravy or red eye gravy, in place of biscuits. But I wouldn't just butter a piece and eat it just for fun. It would have to be a vehicle to get something more delicious than itself into my mouth. Overall not bad, if you really, really like soup.
And I can't decide if this is better or worse than this recipe.