Even though it's only February, we were in the mood for ice cream this week. An ice cream soda, to be specific.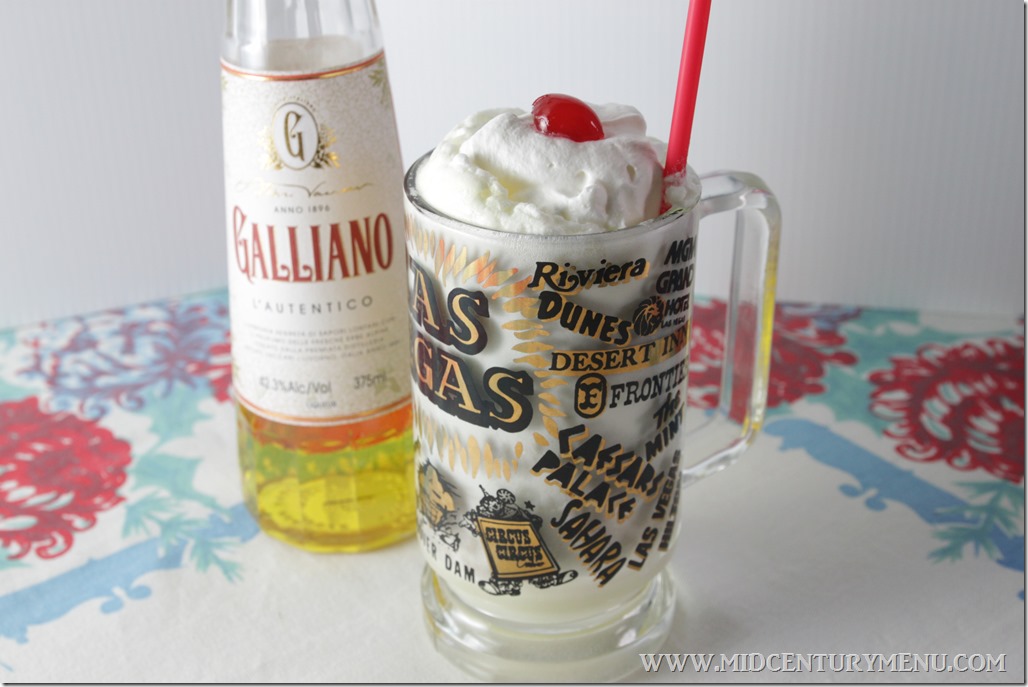 This is Adult Soda!

Adult Soda
Author:
Discover Gold, 1969
Ingredients
2 Tablespoons Galliano
2 Tablespoons Lemon juice
2 Tablespoons whipped cream
8 oz Club Soda
3 scoops Vanilla Ice Cream
Maraschino cherry
Instructions
Blend Galliano, lemon juice and whipped cream in the bottom of a tall glass. Alternate soda and scoops of ice cream in glass. Stir gently, then top with last scoop of ice cream, whipped cream and a cherry.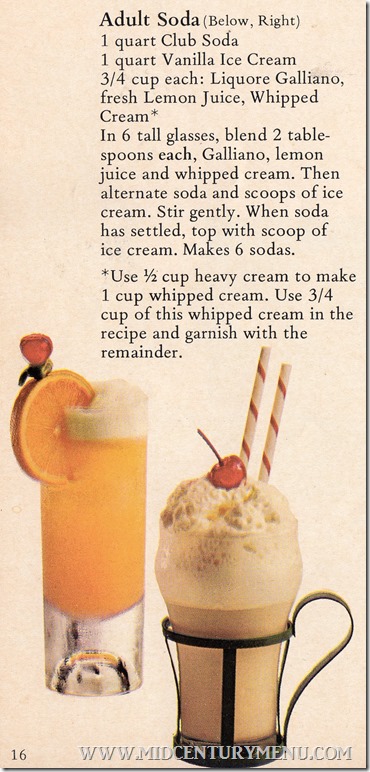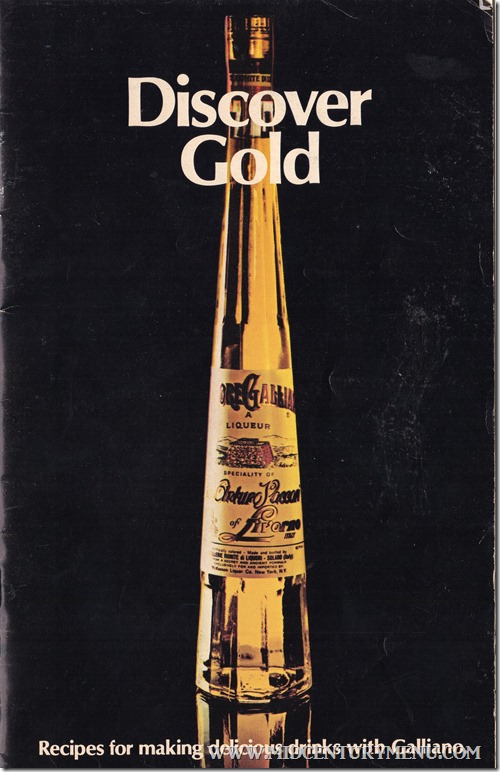 The only difficultly we had with this one was a very determined toddler who wanted ice cream and a cherry.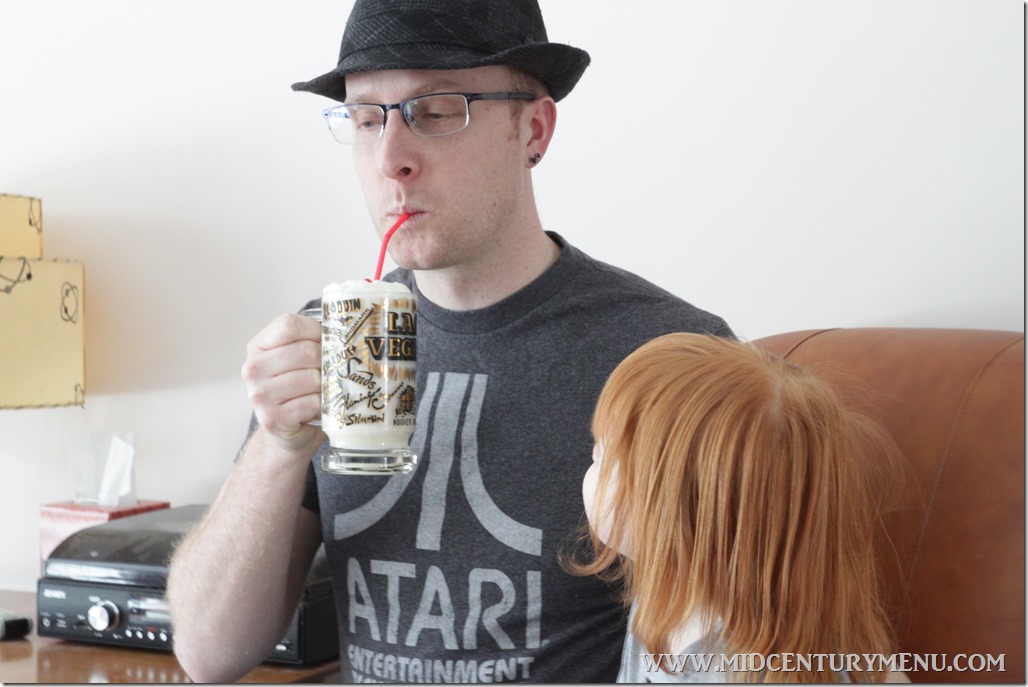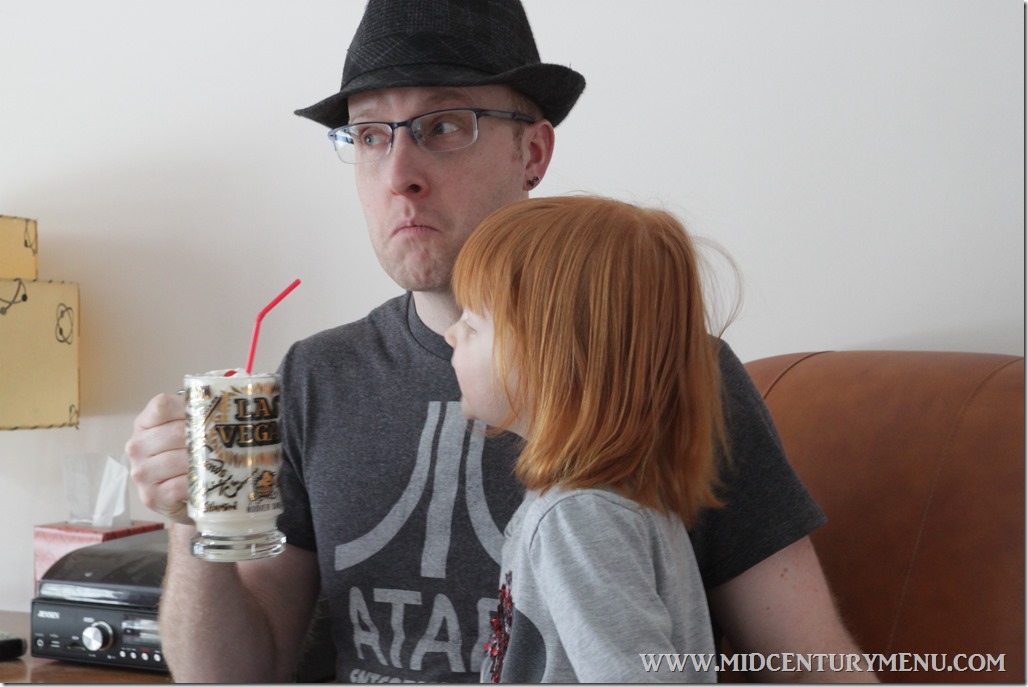 And no, Alex did NOT get any of this soda. I made a little one with maraschino cherry juice for her after we took pictures.
The Verdict: Adult
From The Tasting Notes –
The name definitely fits this drink. The first taste you get is of alcohol and lemon, but then it gets creamier and sweeter as you go but still maintains an acidy/alcohol kick. Very unusual, but also good. A good ice cream drink for the winter, since it really isn't fruity enough to be a summer drink.