Vintage Cocktail Friday is back!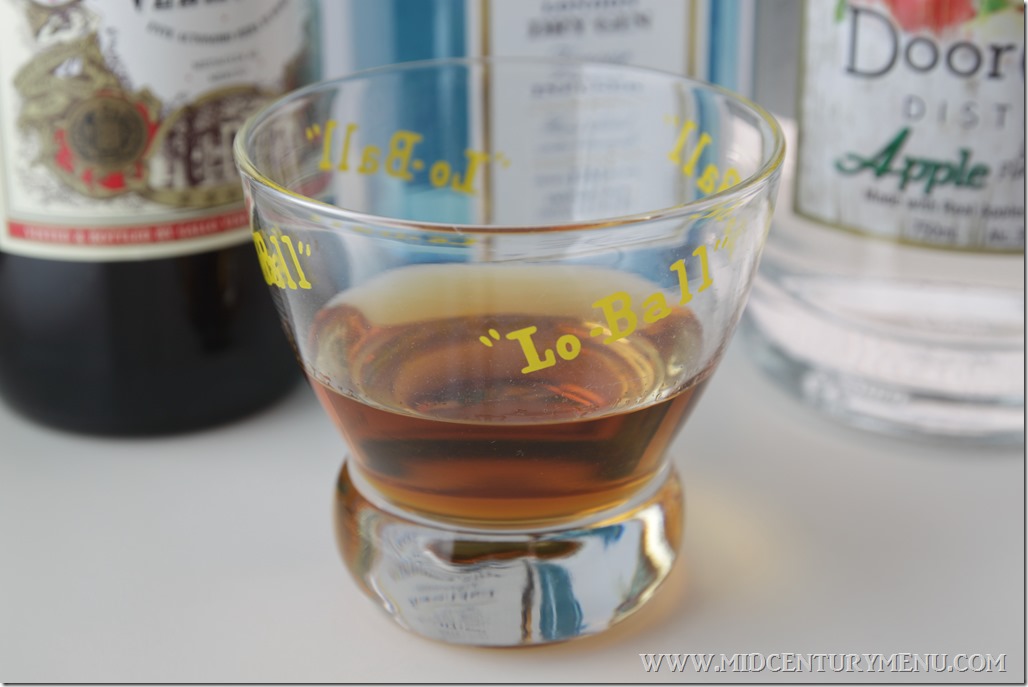 After a very long hiatus, I am happy to say that Tom and I are both drinking cocktails again. Whew. It was kind of dicey there for a bit.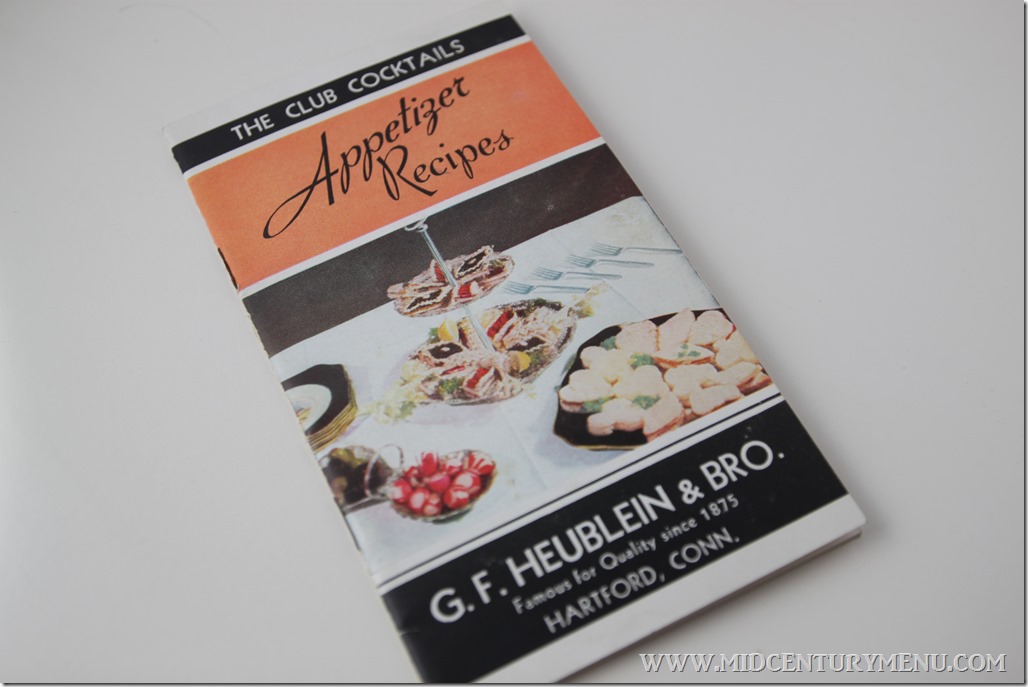 We are also back with some great new vintage cocktail pamphlets and books. This particular one was sent to us by a very generous reader, and I love it!

Busch Cocktail
Author:
The Club Cocktails Appetizer Recipes, 1934
Ingredients
½ jigger Italian Vermouth
½ jigger gin
1 Tablespoon apple brandy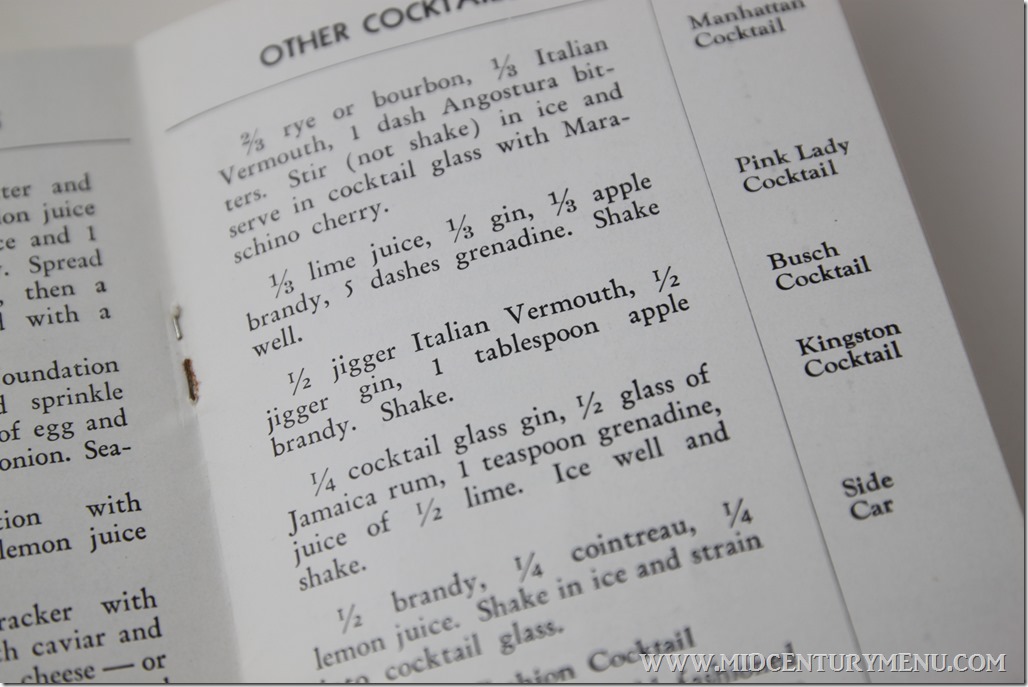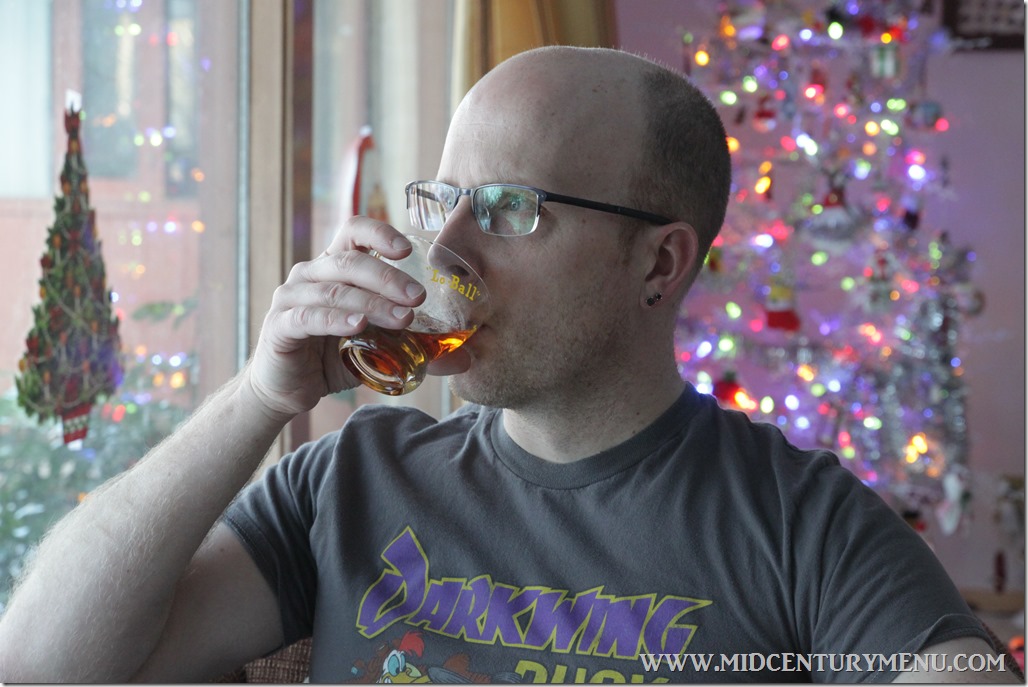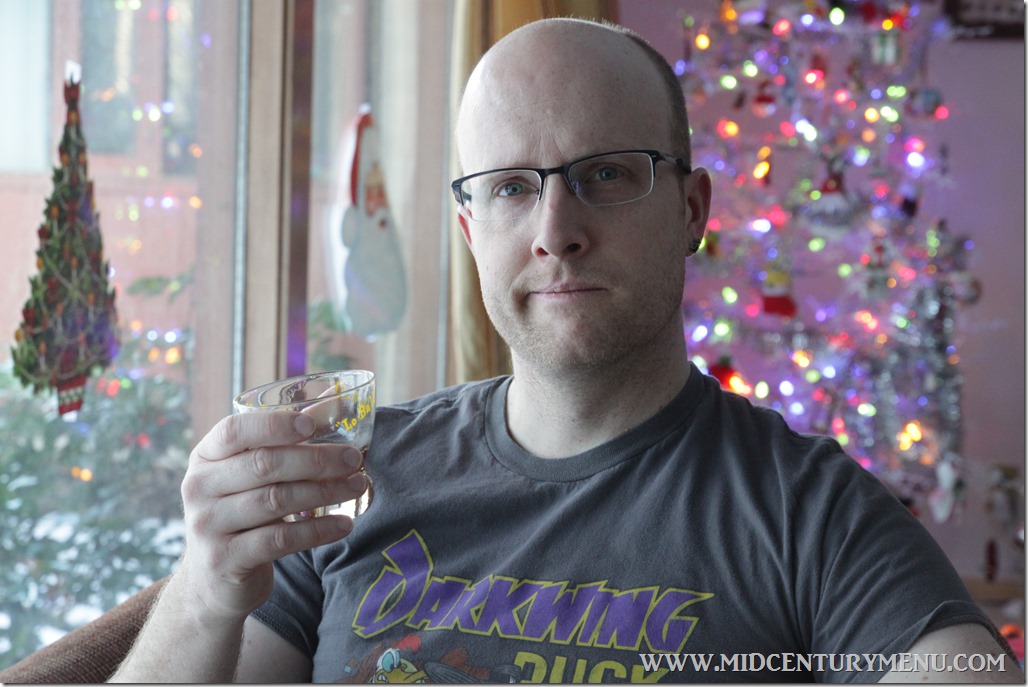 "How is it?"
"It's different. But I don't hate it."
"So, how does it feel to be back in the saddle?"
"Better than not drinking."
The Verdict: Different But Good
From The Tasting Notes –
This was a pretty middling cocktail. I wouldn't go out of my way to make it again, but if it was served to me I wouldn't refuse it. Very aromatic with an herbal flavor. Good balance between alcohol, sweetness and bitter. There is a very subtle taste of apple at the end. This would be good as an aperitif!