This week I am making sandwiches!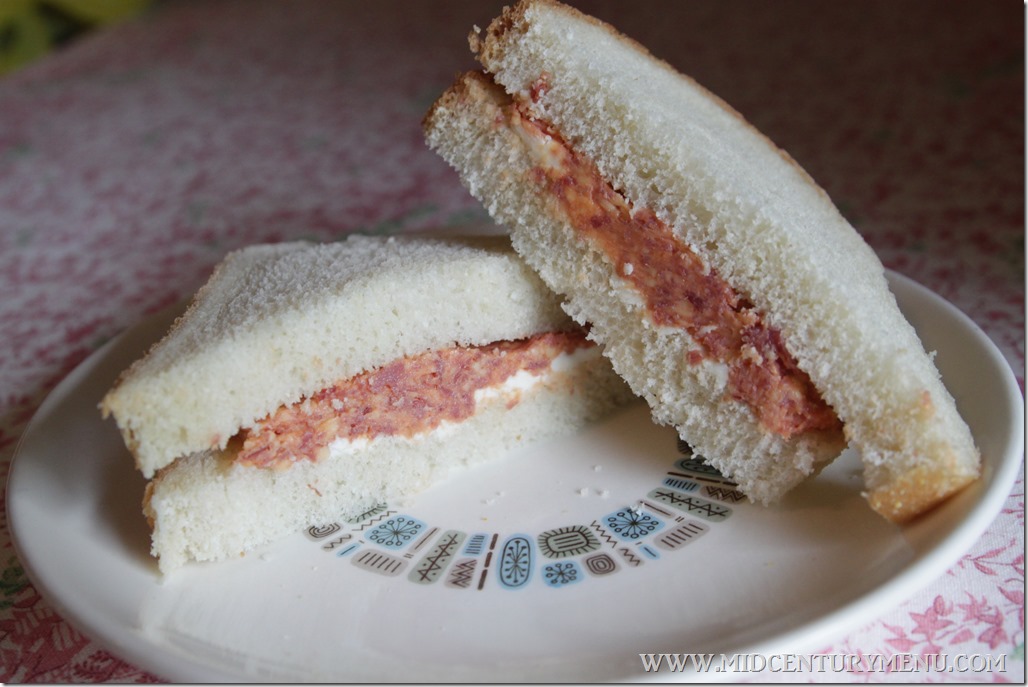 This is Savory Sandwich!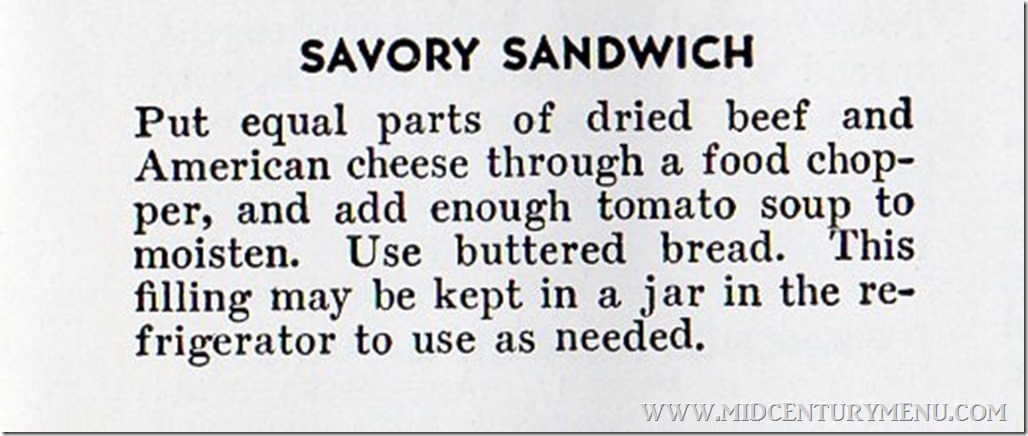 This recipe is from 88 Mealtime Surprises Made With Bond Bread from 1931. Unsurprisingly, most of the recipes in this book are sandwiches or creamed things to serve on toast. Which isn't a bad thing. I love sandwiches, especially weird ones.
Well, maybe not this weird. I was a little hesitant about the tomato soup aspect of all this.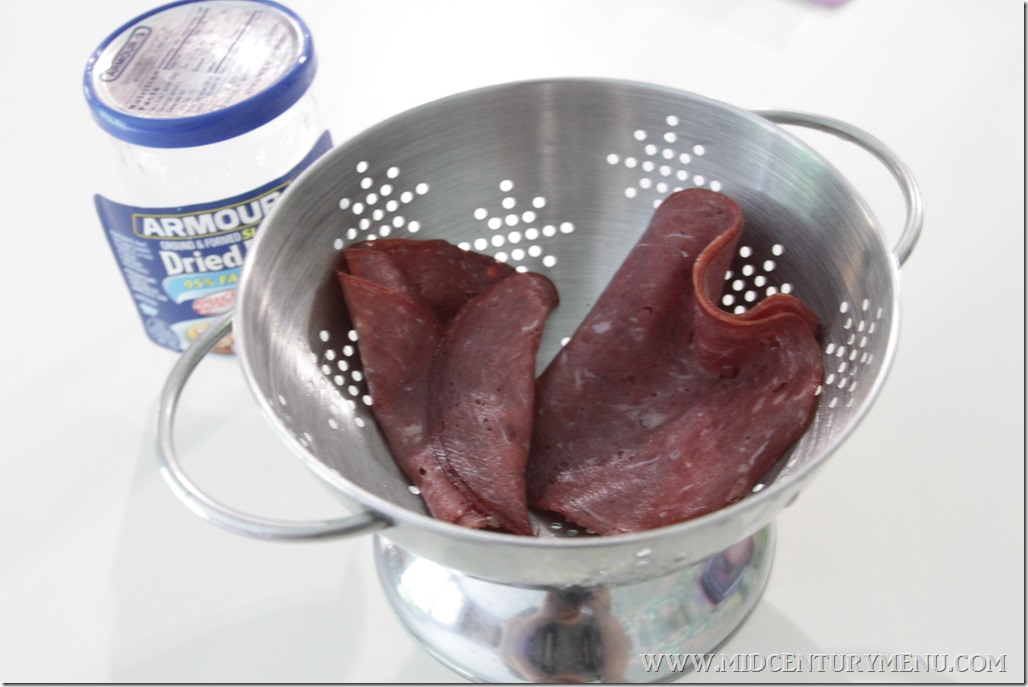 Beef! From a jar!
Tom! Chowing down!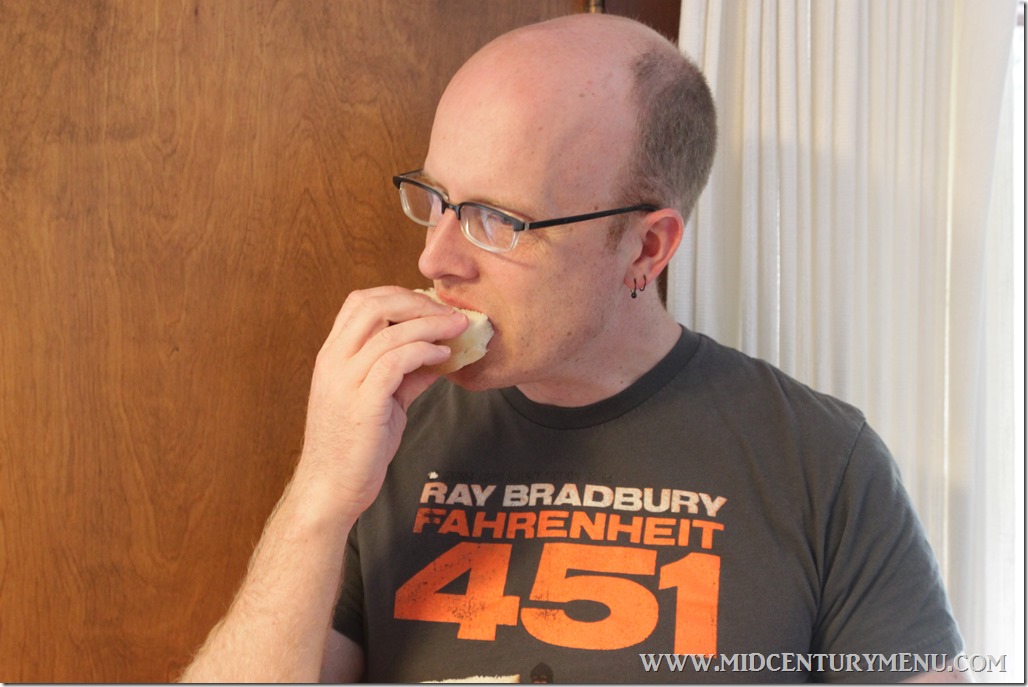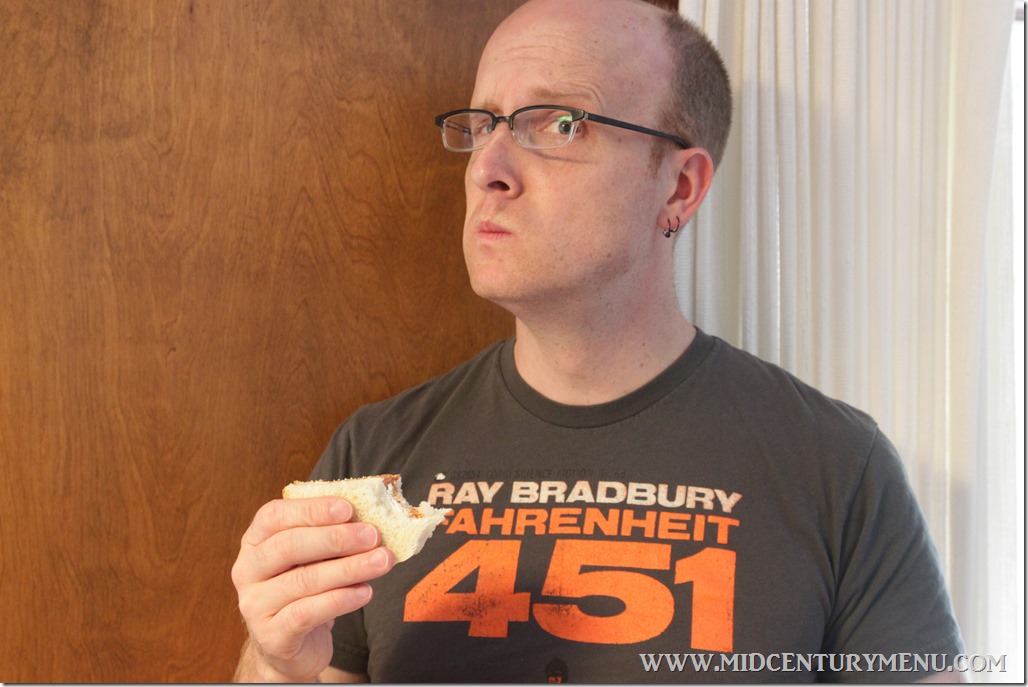 "How is it?"
"Why does this taste like pizza?"
The Verdict: Unexplained Pizza
From The Tasting Notes –
This was not great, and not just because Tom hates American cheese. It was salty and it had a strange aftertaste of metal mixed with pizza. But it wasn't horrible, and I bet it would taste way better toasted and melty. Or you could go all the way pizza, and use mozzarella, pizza sauce and pepperoni. Now that would be a savory sandwich.