This week we decided we were going to get crazy.
We decided we were going to put ketchup on onions.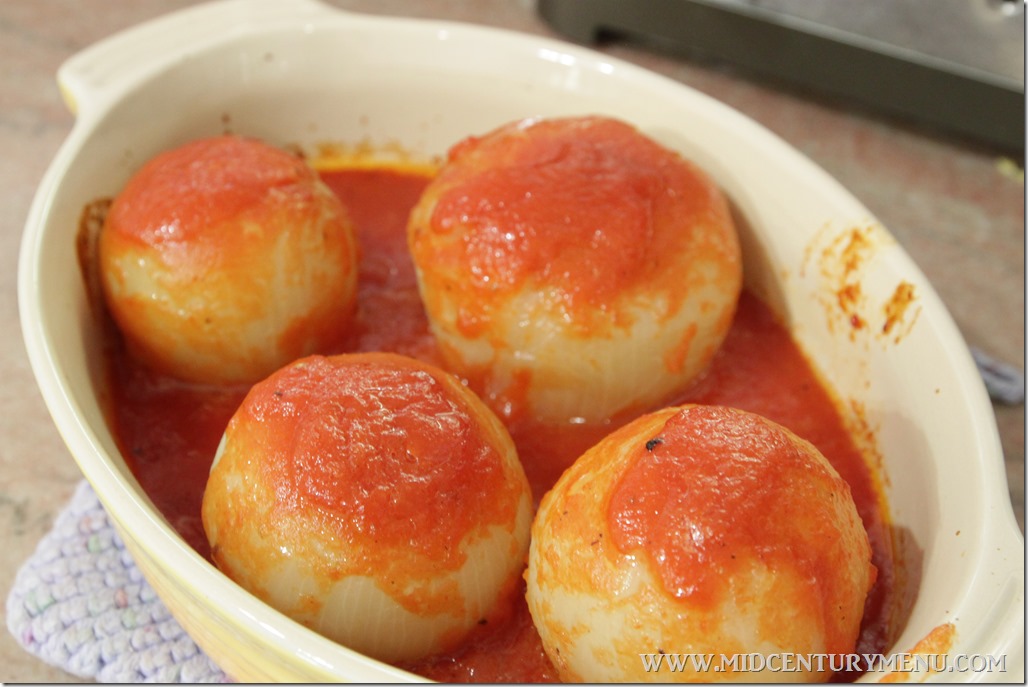 These are Deviled Onions!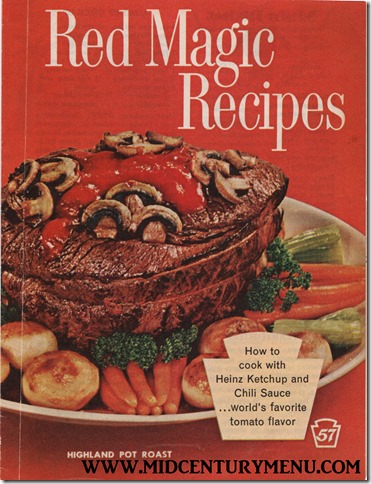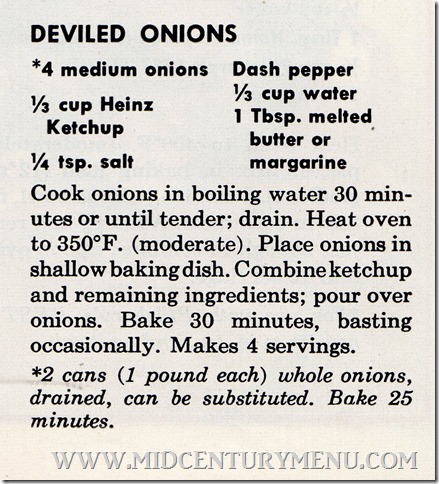 Deviled Onions
Ingredients
4 medium onions (can substitute 2lbs canned onions)
⅓ cup Heinz Ketchup
¼ tsp salt
Dash pepper
⅓ cup water
1 T melted butter or margarine
Instructions
Cook onions in boiling water 30 mins or until tender. Drain.
Heat oven to 350 degrees (moderate). Place onions in a shallow baking dish.
Combine ketchup and remaining ingredients; pour over onions.
Bake 30 minutes, basing occasionally.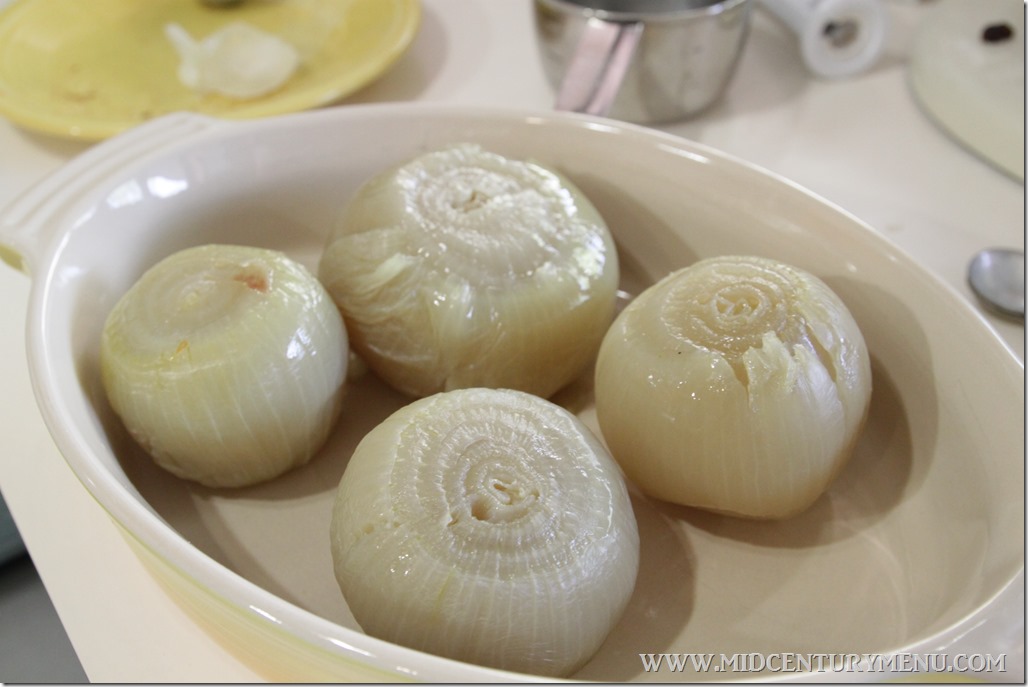 Just in case you decide to get all crazy with the onions and ketchup yourself, make sure you leave the root end on the onion when you are boiling it, otherwise they will just all come apart in the water. Trust me on that one. When you are finished boiling them, then you can cut off the root end.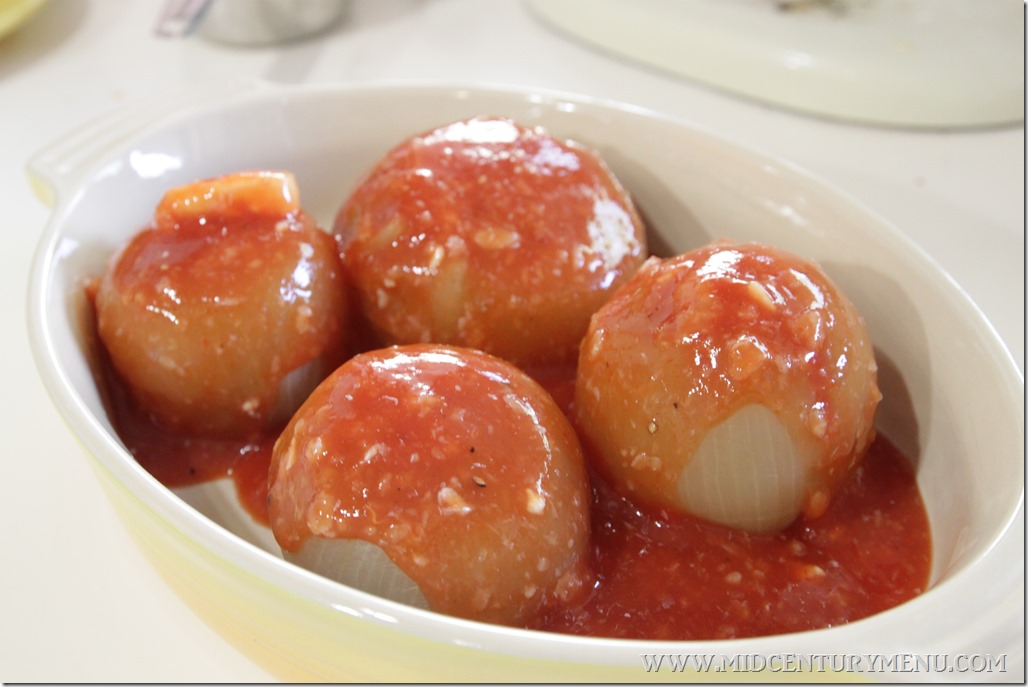 Mmmm…spicy!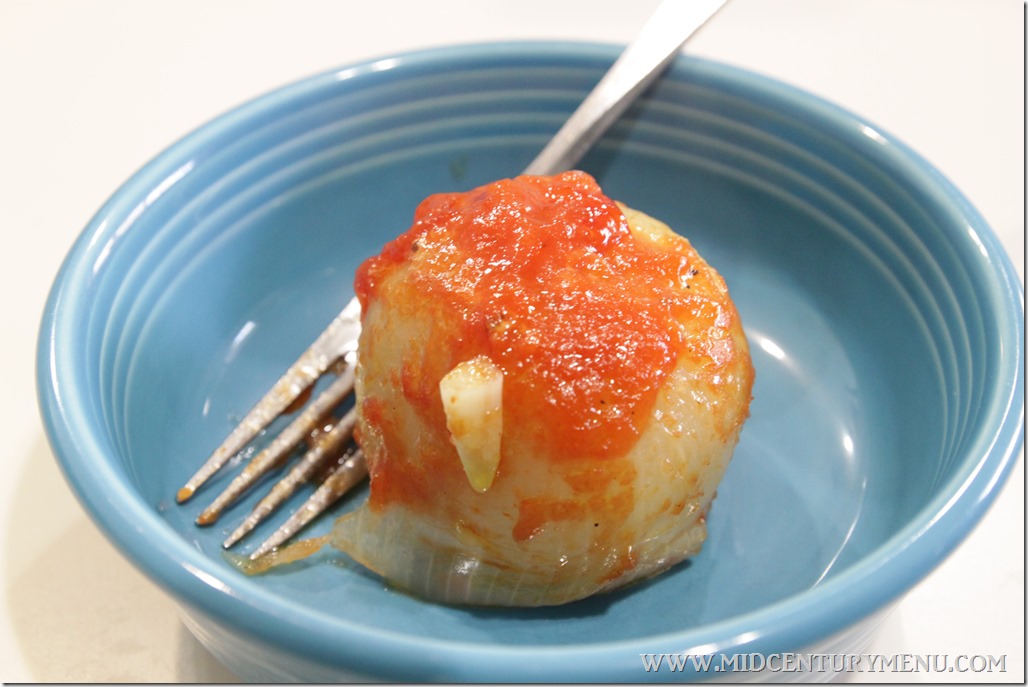 If you look at it sideways, you can totally pretend it is a baked apple. I think.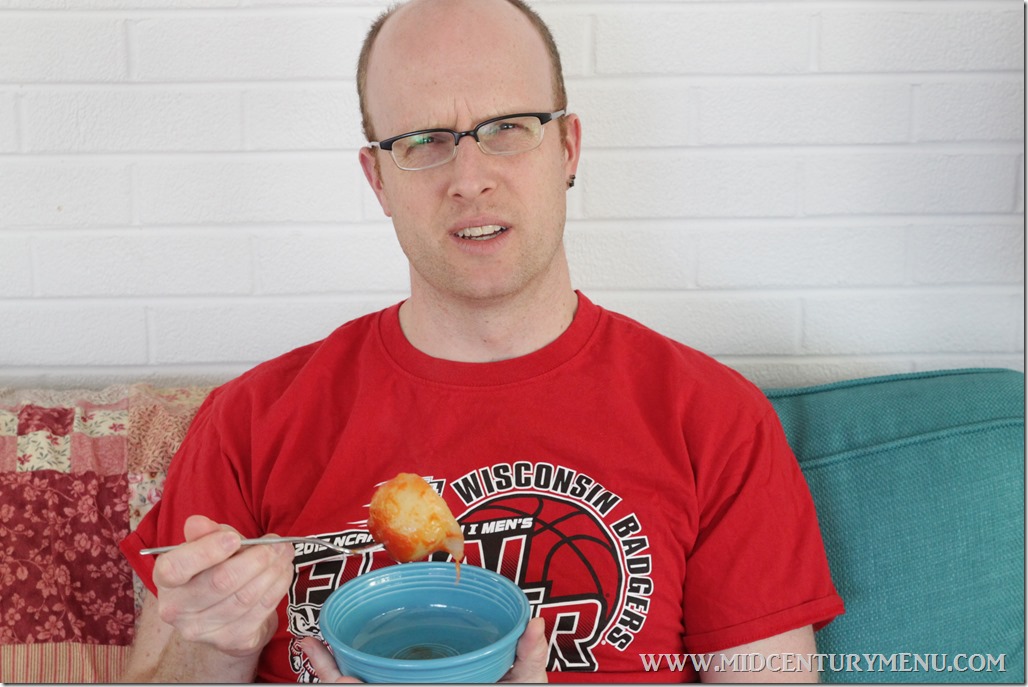 "Is this just an onion with ketchup on it?"
"Yes! Taste it, I bet you'll love it."
"Why do you lie?"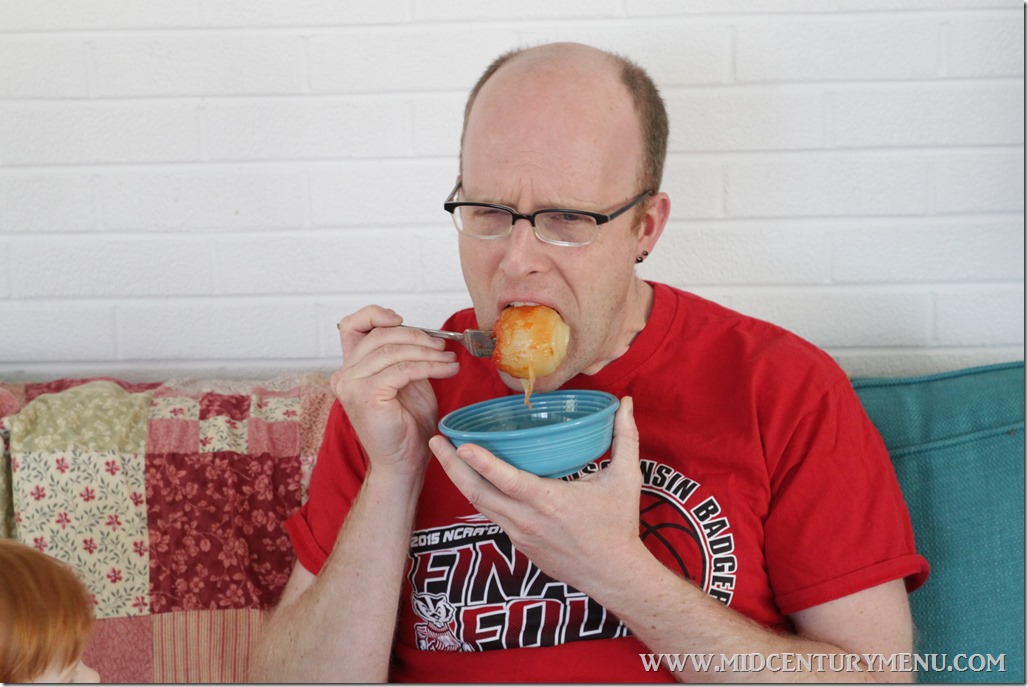 "You don't have to eat it all at once!"
"Mmphf."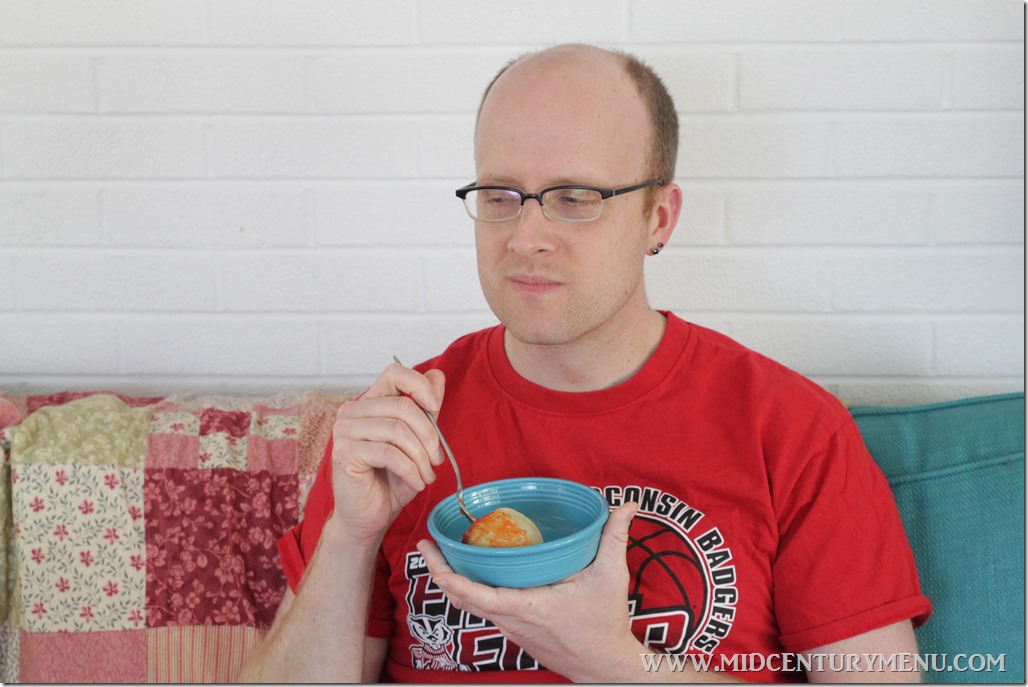 "Wait, are you smiling?"
"This isn't bad at all, actually. It's fine."
The Verdict: Fine
From The Tasting Notes –
Not exactly the dish of the year, but this actually turned out just fine. For some reason I was expecting this to be gross, but it was just onions and ketchup, so how bad can it be? Totally bland, so if you are looking for anything "deviled", you had better look elsewhere. Or maybe the deviled term was just referring to the color? Anyway, this basically tasted like a cooked onion with hot ketchup on it. Would be good as a side dish for meatloaf.