'Tis the season! The season for fudge, that is. I have been setting aside vintage fudge recipes I've come across all year so that I can do the very difficult job of testing out fudge recipes for you guys!
And because I figured Tom needs a little treat for being such a good sport this year.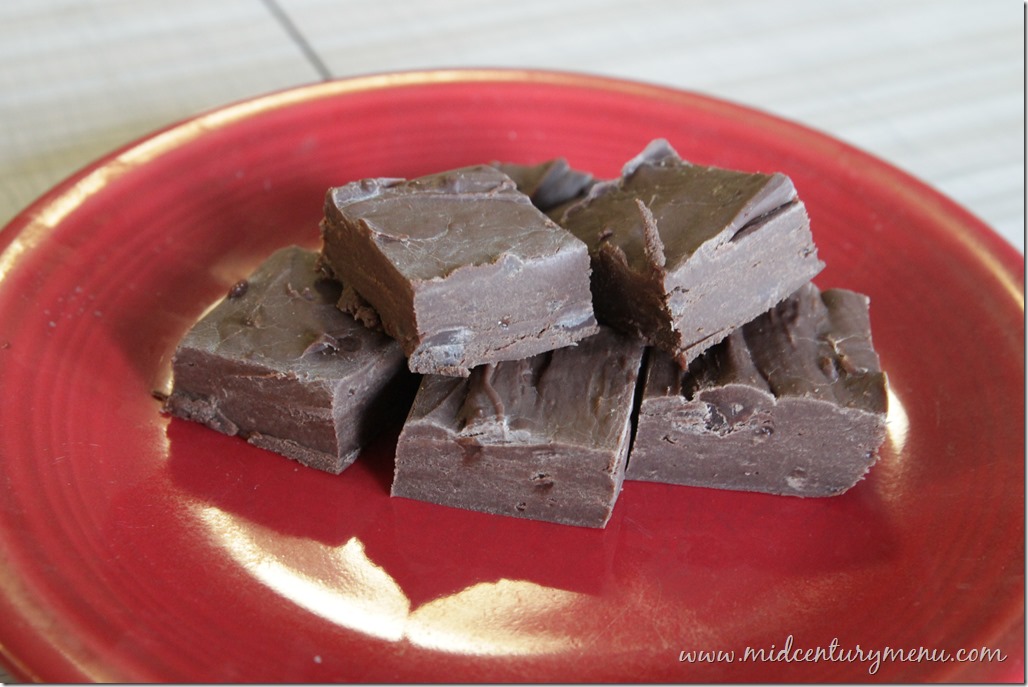 This is Magic Chocolate French Fudge!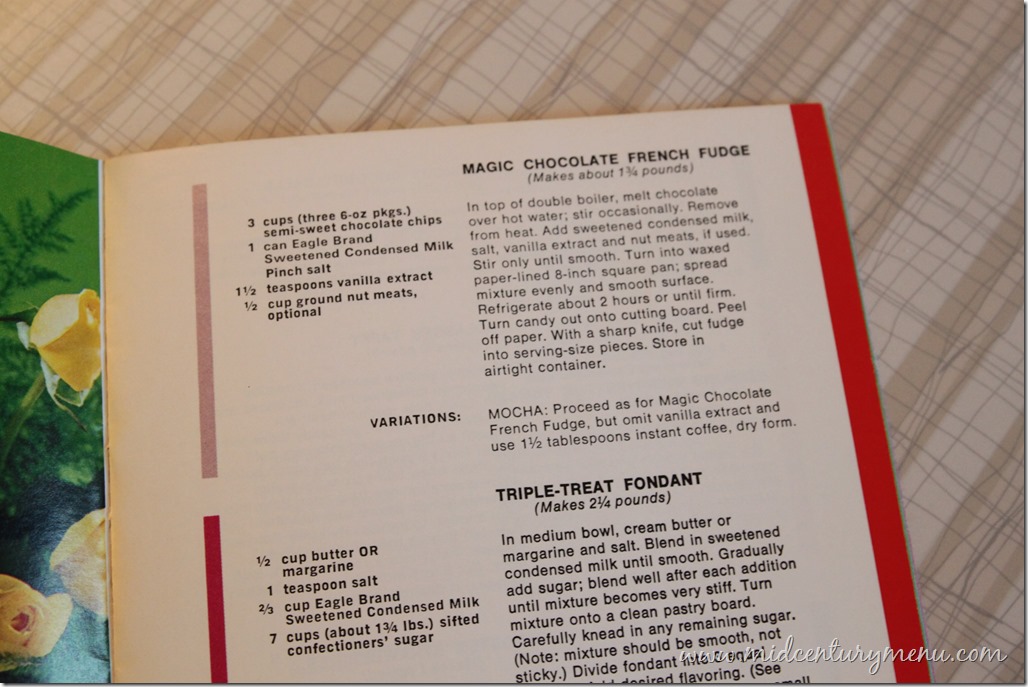 Magic Chocolate French Fudge
Author:
The Dessert Lovers' Handbook, Eagle Brand, 1973
Ingredients
3 cups (18 oz) semi-sweet chocolate chips
1 can Eagle Brand sweetened condensed milk
Pinch salt
1½ tsp vanilla
½ cup nut meats or mini chocolate chips (optional) (*Ruth's note - I love adding extra chocolate chips!)
Instructions
In top of double boiler, melt chocolate over hot water; stir occasionally. Remove from heat.
Add sweetened condensed milk, salt, vanilla and nut meats, if used. Stir only until smooth.
Turn into waxed paper-lined 8 inch square pan. Spread mixture evenly and smooth surface. Refrigerate for two hours or until firm.
Turn candy out onto cutting board. Peel of paper, and with a sharp knife cut fudge into serving-sized pieces. Store in airtight container.
This fudge recipe comes from a Borden Eagle cookbook form 1973, but this recipe has been around for far longer than that. Almost every Borden book I have has this recipe in it, and it is probably the easiest fudge recipe I've ever seen. Just a few ingredients, no boiling or beating and you have candy!
Lined with wax paper, so my fudge doesn't stick everywhere!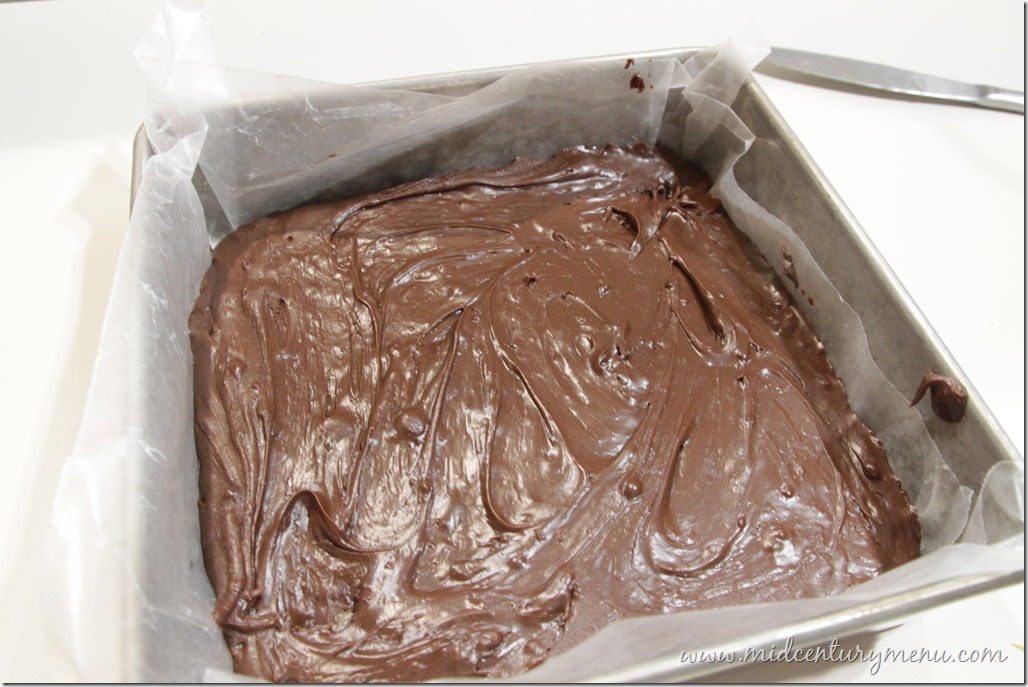 This probably took about 5 minutes to get to this point. The hardest part was waiting for it to cool in the fridge!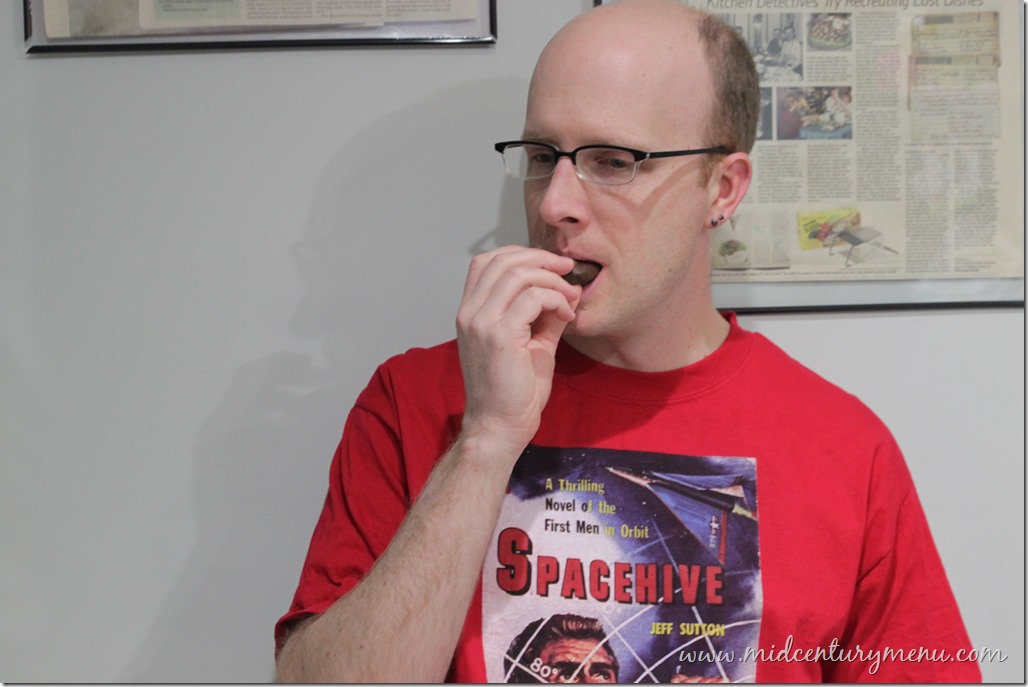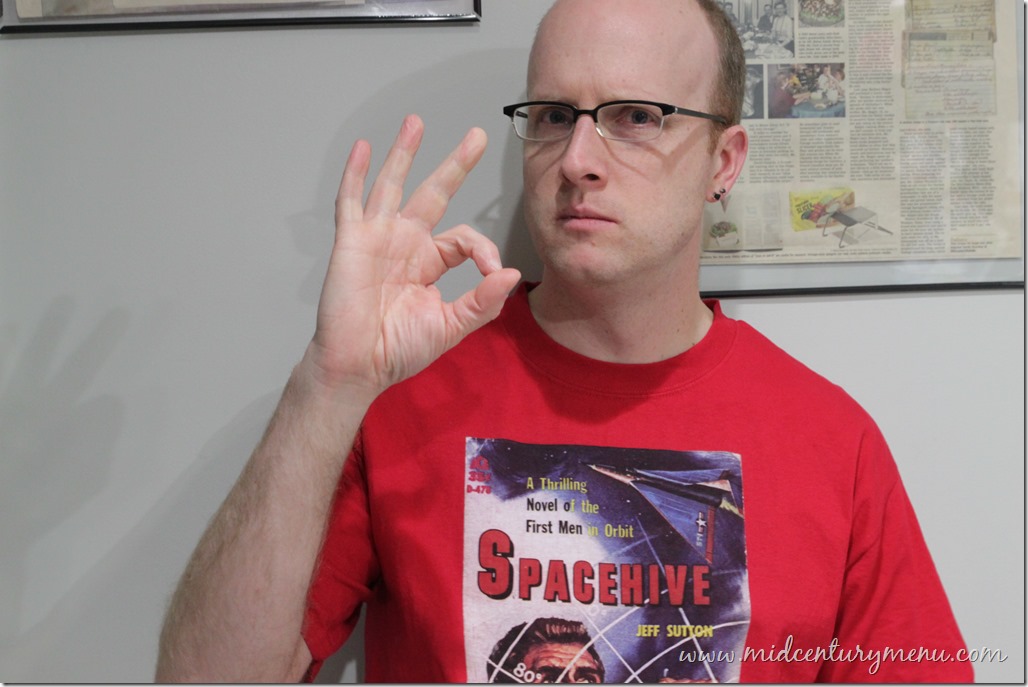 "This is good."
"Is it?"
"Yep. Very chocolat-y."
The Verdict: Yummy Chocolate Candy
From The Tasting Notes –
Though not the same texture as boiled fudge, this is good candy. It has a good texture (soft and thick), has a great chocolate flavor and was fast to make. A winner all around!