This year, our Christmas gift to you is a drink that combines chocolate and eggnog.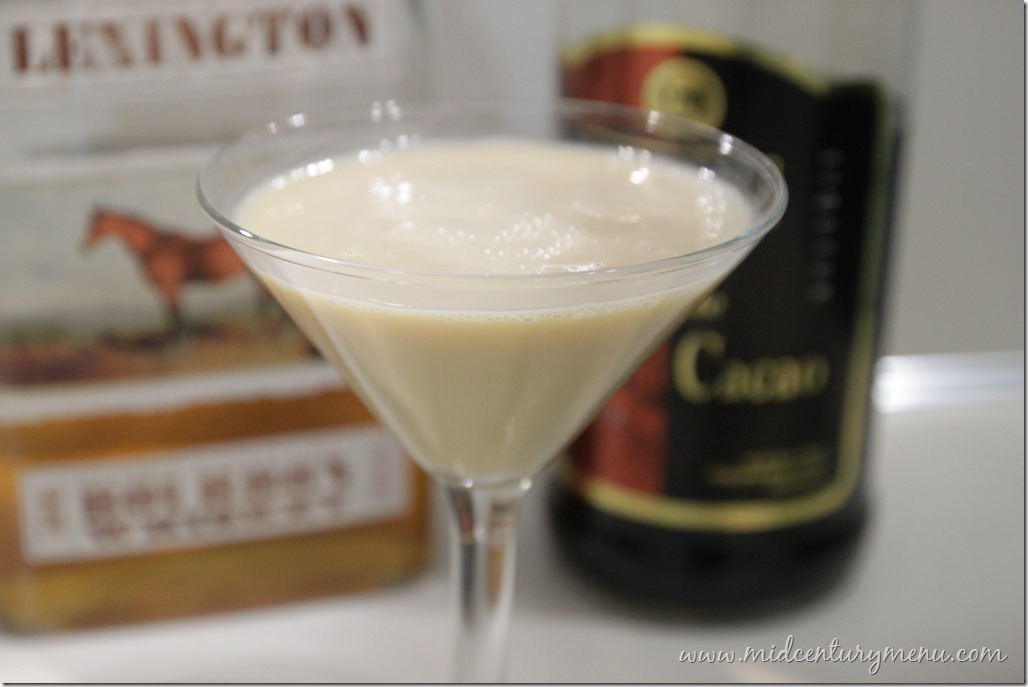 You're welcome.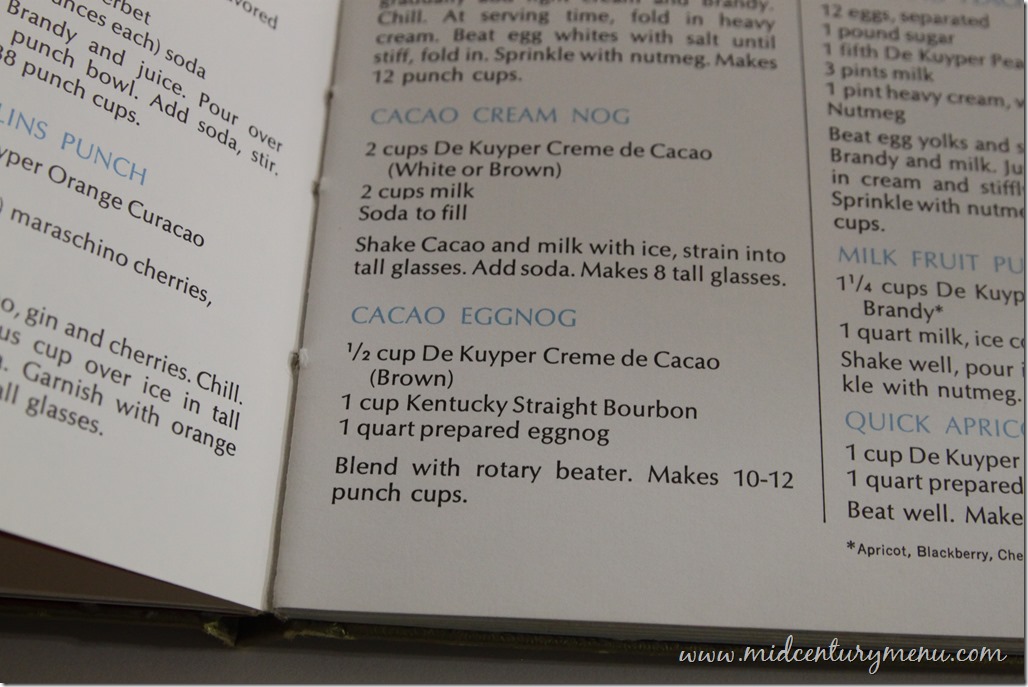 Cacao Eggnog
Author:
John de Kuyper's Complete Guide To Cordials, 1965
Ingredients
½ cup crème de cacao (brown)
1 cup Kentucky Straight Bourbon
1 quart prepared eggnog
Instructions
Blend with rotary beater. Makes 10-12 punch cups.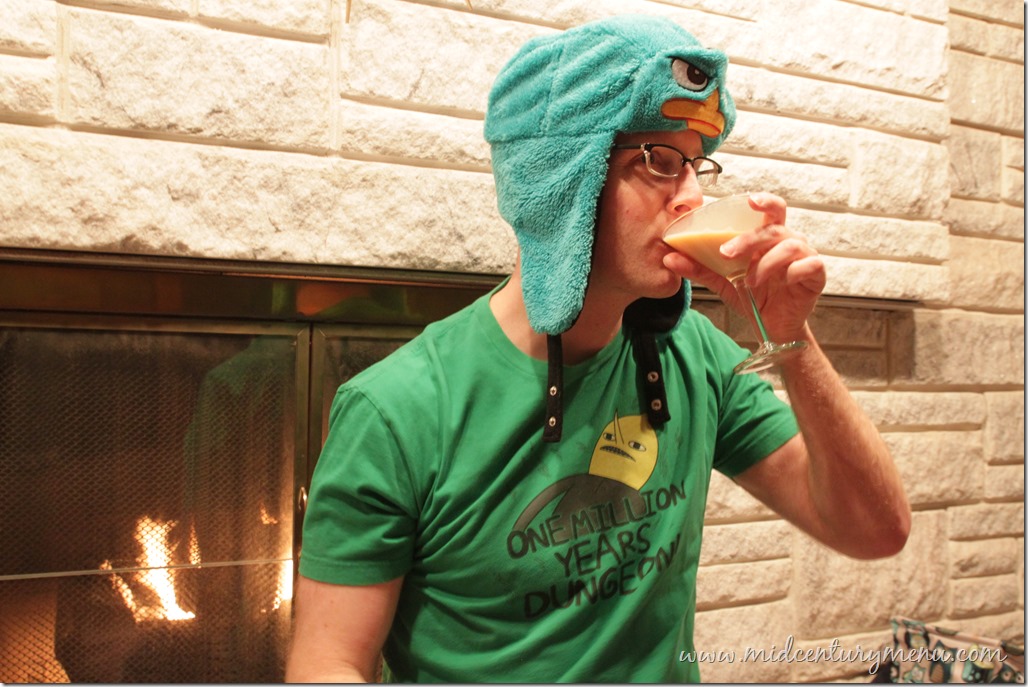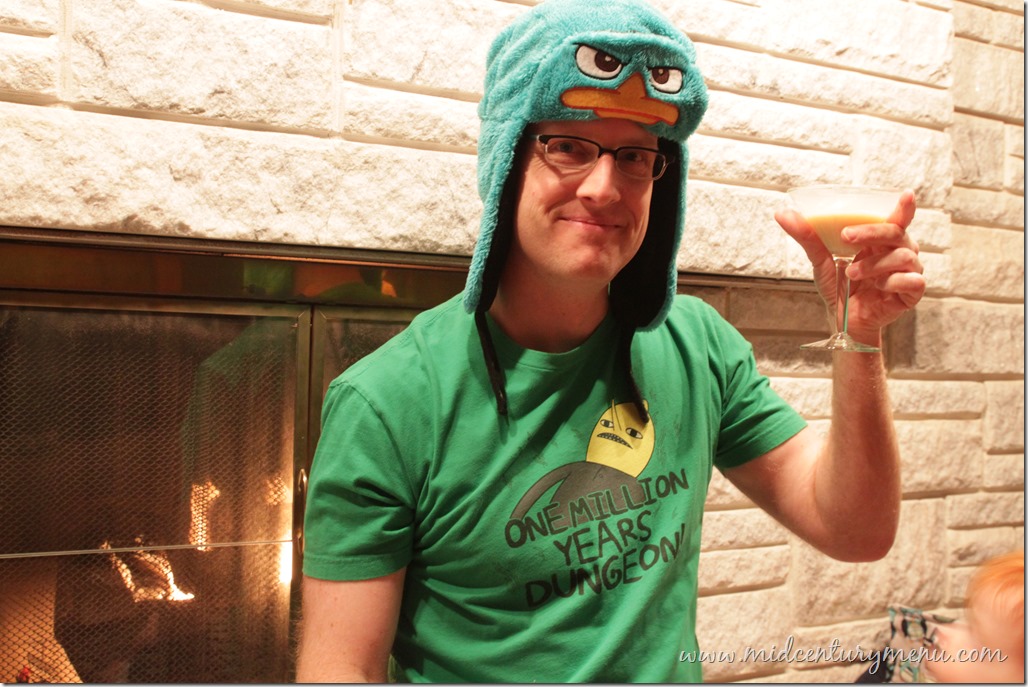 "Wait, hold on. Alex is trying to get your hat."
"Well, she can't have it."
"How's the drink?"
"Really good. She can't have that either."
The Verdict: Really Good
From The Tasting Notes –
This was, as you can probably guess, very delicious. It was creamy, chocolately and you couldn't even taste the alcohol. This would be a fantastic holiday drink, with or without a Perry the Platypus hat. And yes, Tom did give the hat to Alex after the photo was taken.