Has it been a long week for you guys? It's been a long week for us. Whew.
But it's okay, because now we shall drink.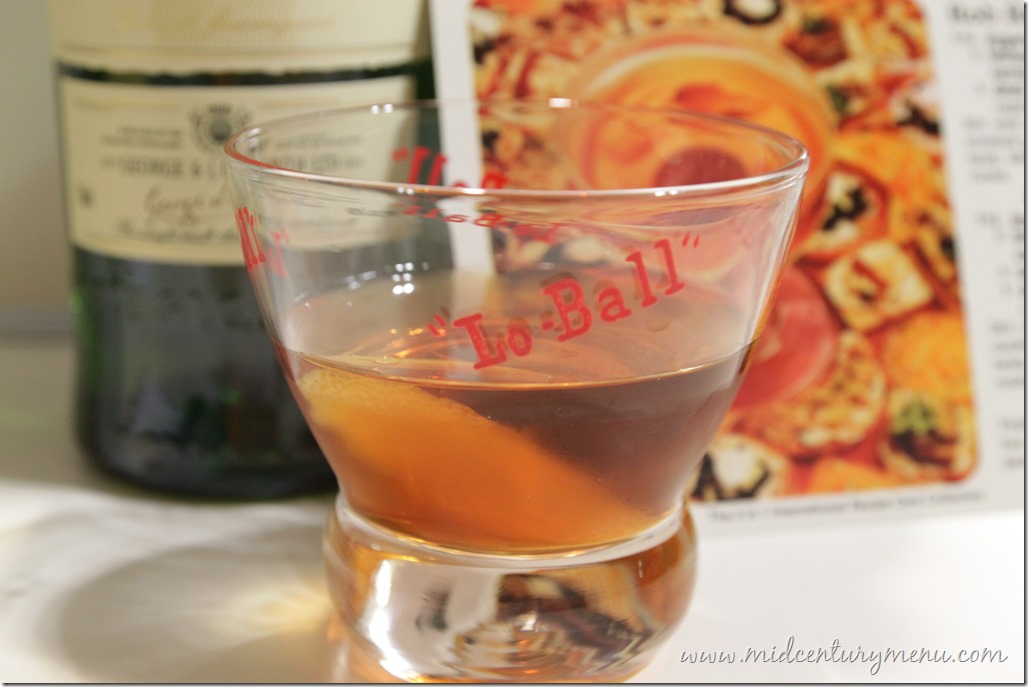 Rob Roy
Author:
2-in-1 International Recipe Cards
Ingredients
1½ jiggers Scotch
1 T sweet red vermouth
1 dash Angostura bitters
Instructions
Stir well with ice and strain into cocktail glass. Garnish with lemon twist. May also be served on the rocks.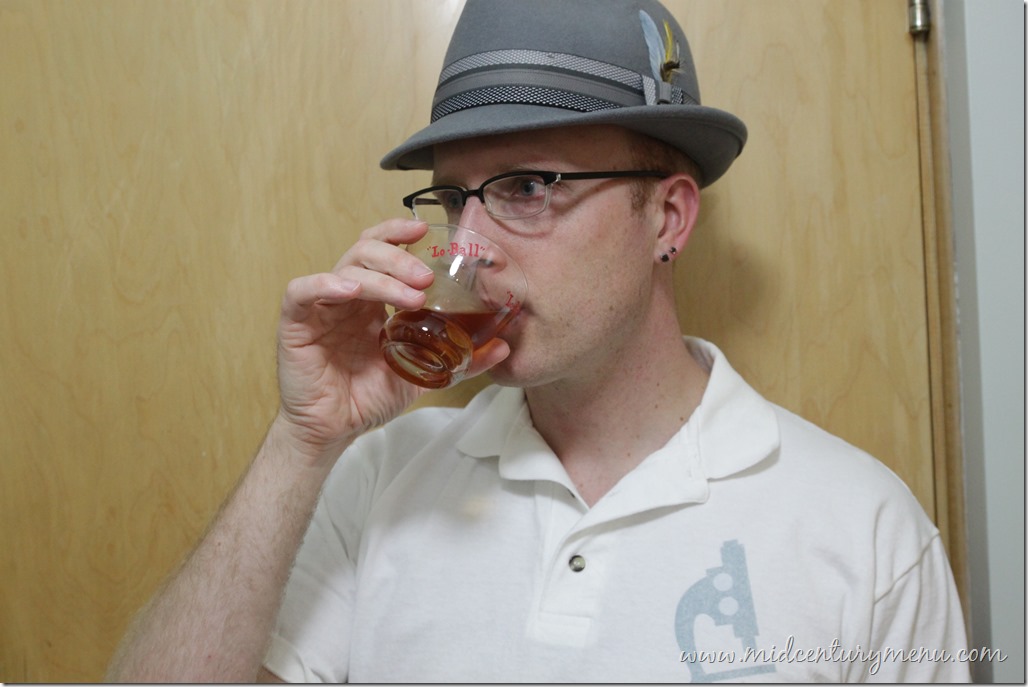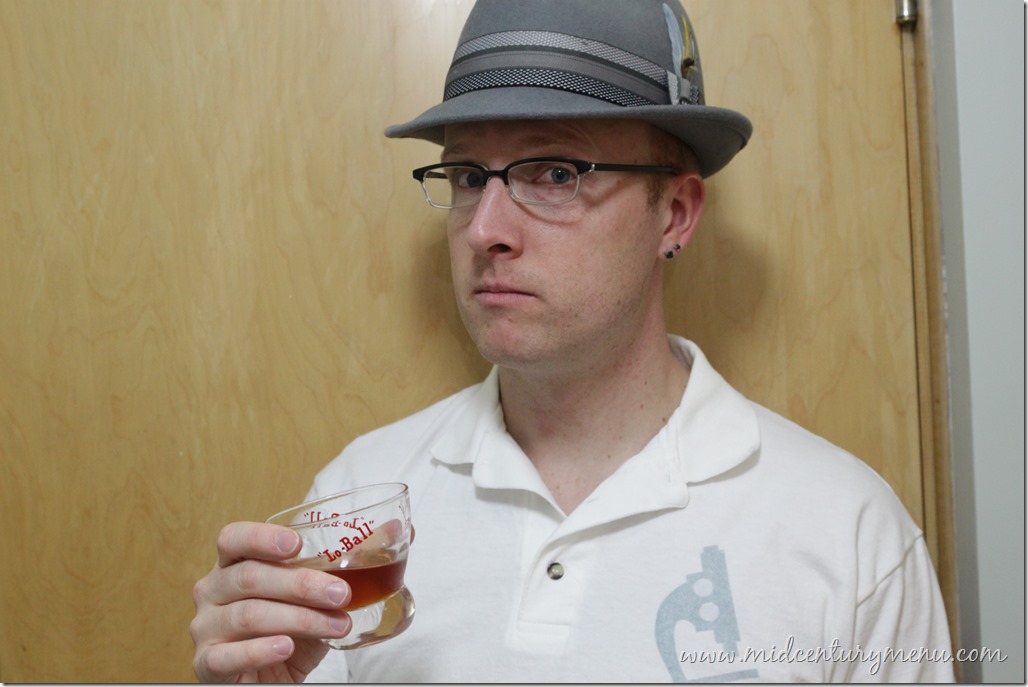 "How is it?"
"It's almost a Manhattan, but not quite. "
The Verdict: Good
From The Tasting Notes –
Obviously, very similar to a Manhattan (made with whiskey), but smoother in flavor. Good.  And according to Wine Spectator, it's no longer a faux pas to use Scotch in a cocktail, so be ashamed no more and drink up!

Also, EVERYONE* knows that the best Manhattan is made is with brandy.

*Everyone being everyone in Wisconsin, that is.