Who's ready for some cocktails?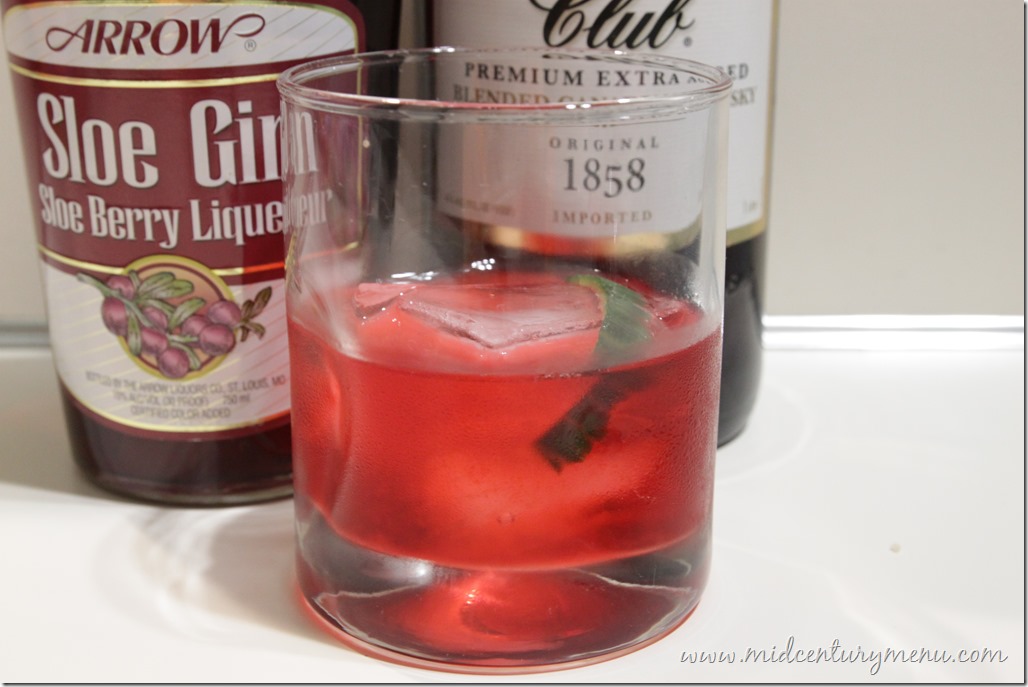 This week we have the Singapore (not to be confused with the Singapore Sling) from 2-in-1 International Recipe Cards from 1977.

Singapore
Author:
1977 2-in-1 International Recipe Cards
Ingredients
1 jigger Canadian whiskey
1 T sloe gin
2 tsp lime juice (Note on card: Rose's lime juice is sometimes used in this drink for a sweeter drink)
1 T lemon juice
cucumber peel
Instructions
Shake well with ice and strain into chilled cocktail glass or over ice into Old Fashioned glass. Garnish with cucumber peel.
It has cucumber peel in it!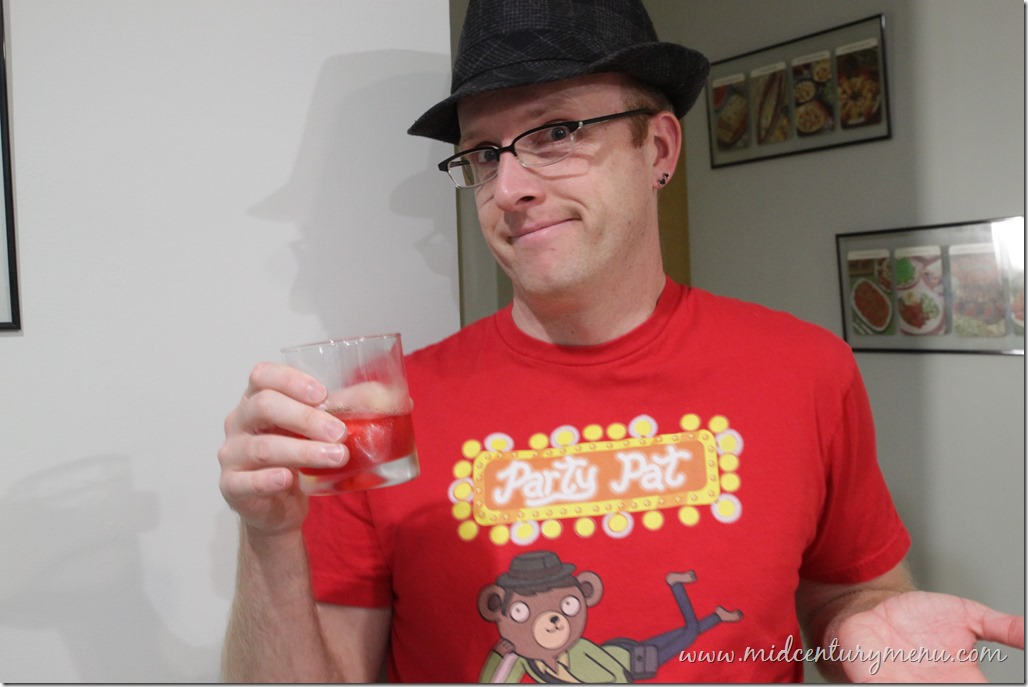 "So? What do you think?"
"Meh. It's okay. Needs to be sweeter."
The Verdict: Meh.
From The Tasting Notes –
The recipe card indicated that Rose's Lime juice might be a better choice for this drink than fresh lime juice, and we would have to agree. If the drink would have been a little sweeter, it would have been better. The cucumber garnish seems ridiculous, but it actually works. It provides more aroma than it does flavor, but it still enhances the drink. Overall, the drink is a bit strong and fruity, but not very sweet. We probably wouldn't make this one again, but if someone offered it to us at a party we would drink it. As far as drinks with sloe gin in them go, this was an okay one.