Happy New Year, Everyone!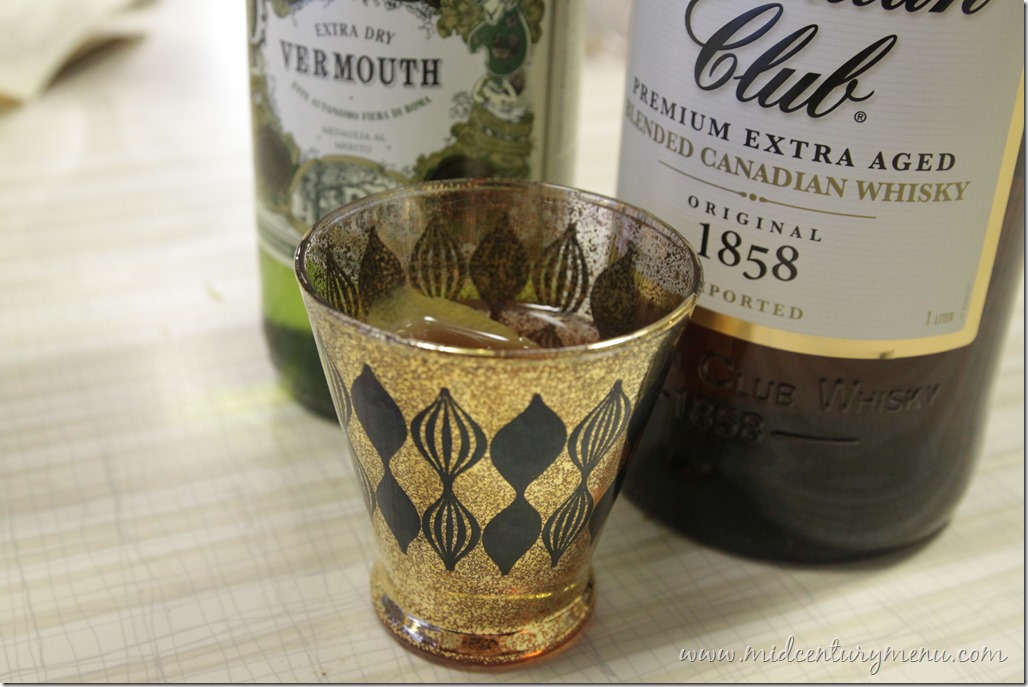 Did anyone make any resolutions this year?  We did.
And then, because this is the Mid-Century Menu, we drank them.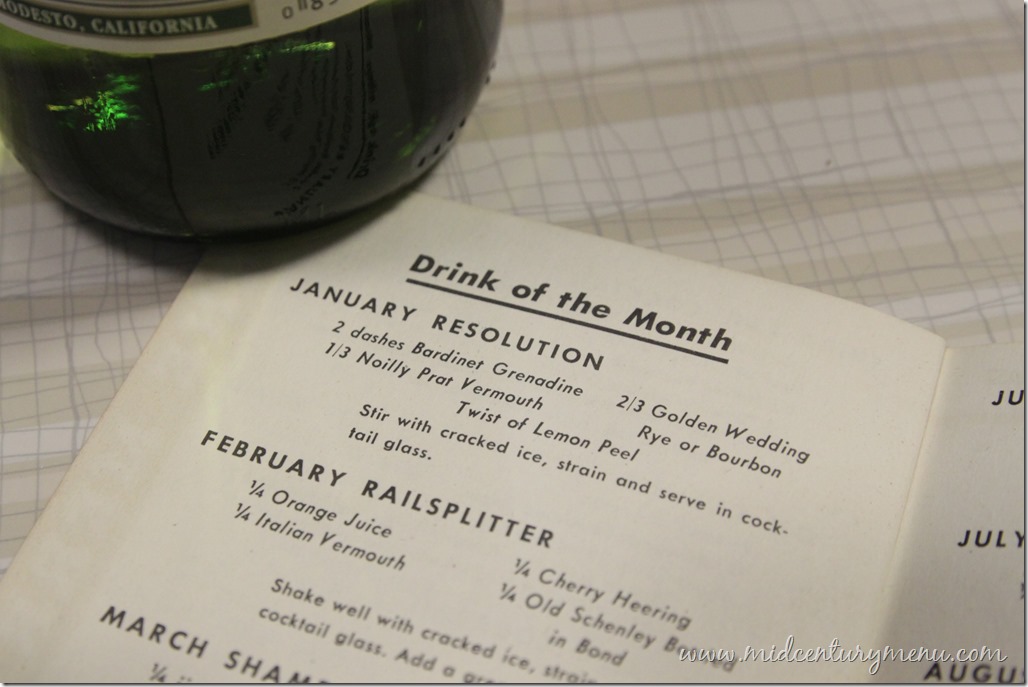 January Resolution
Author:
The Merry Mixer, 1940
Ingredients
2 dashes Grenadine
⅓ Noilly Pratt Vermouth
⅔ Golden Wedding Rye or Bourbon
Twist of Lemon Peel
Instructions
Stir with cracked ice. Strain and serve in cocktail glass.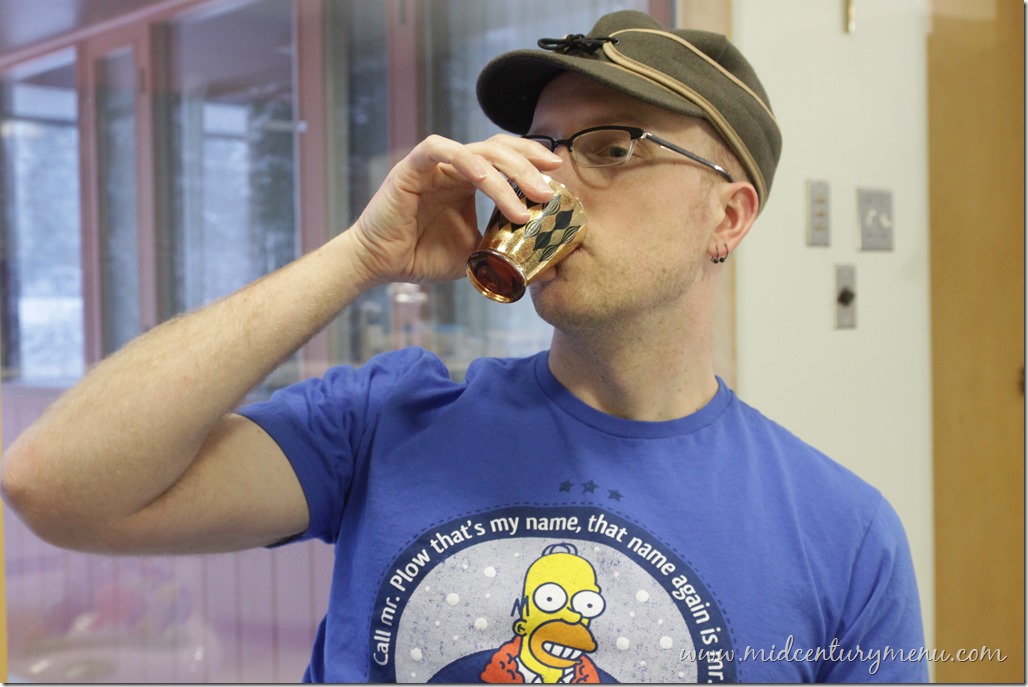 "Call Mr. Plow, That's my name, That name again is Mr. Plow!"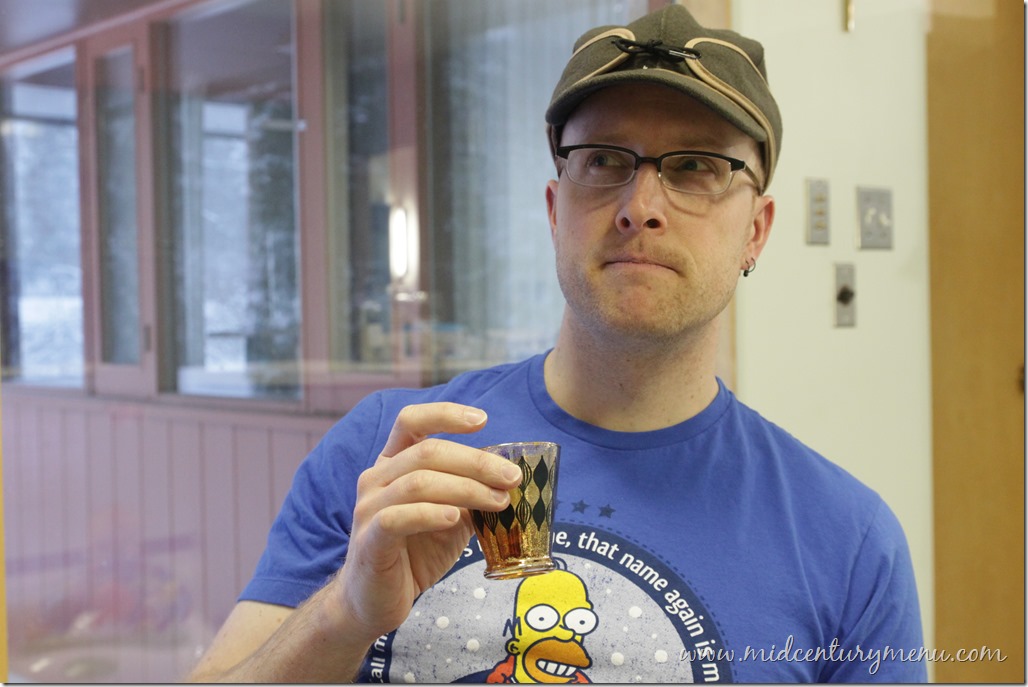 "How is it?"
"Eh, it's drinkable."
The Verdict: Drinkable.
From The Tasting Notes:
Just enough sweetness in this drink to mellow the whiskey. Definitely not something I would drink every day, but drinkable. Would be better with something to eat, like cheese.