It's Friday! Let's celebrate it with a vintage drink!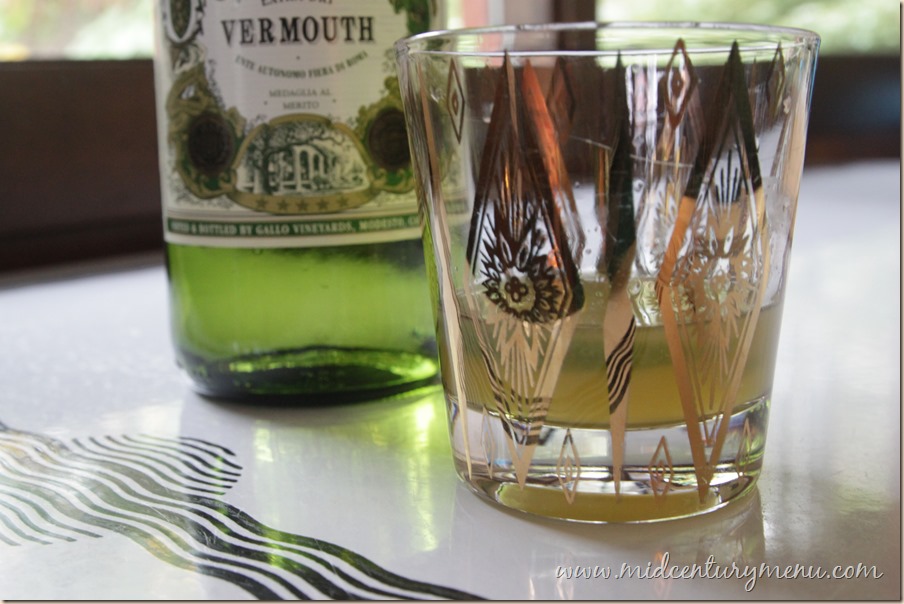 This week we are making the Queen Elizabeth Cocktail from the 1943 edition of The Joy of Cooking. Tom was interested in it because it is yet another cocktail with Benedictine.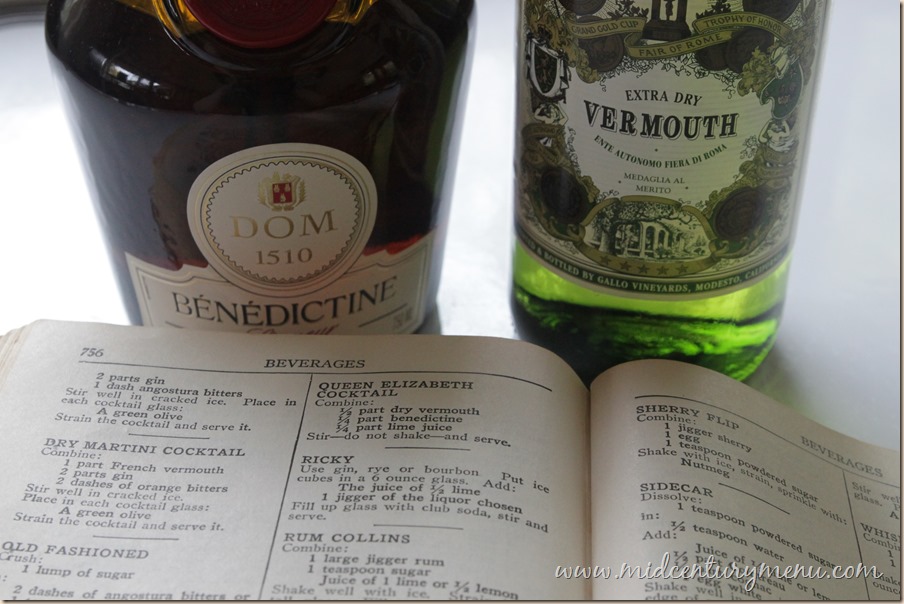 Queen Elizabeth Cocktail
Author:
The Joy of Cooking, 1943
Ingredients
½ part dry vermouth
¼ part benedictine
¼ part lime juice
Instructions
Stir - do not shake - and serve
I thought it was interesting that this is the opposite of a James Bond martini – this cocktail needs to be stirred and not shaken!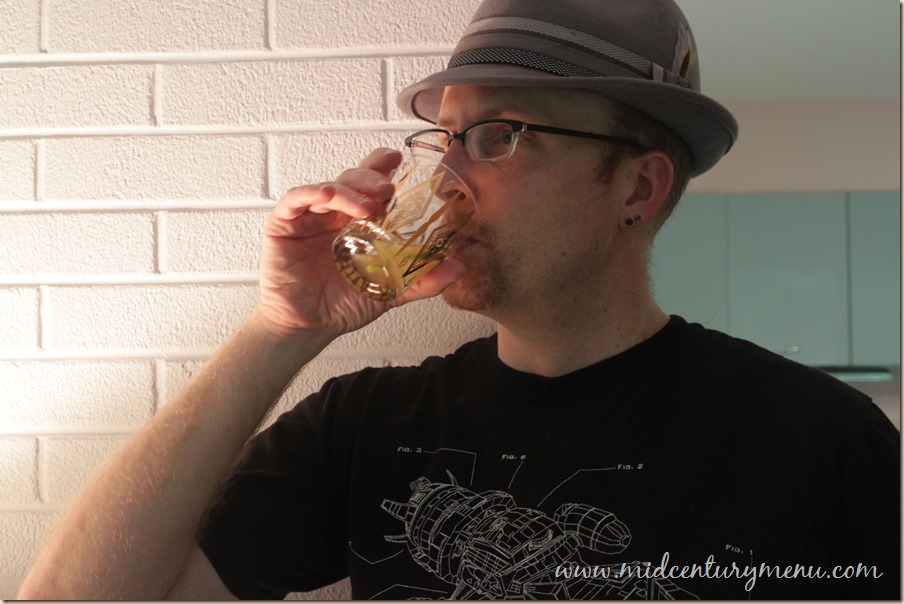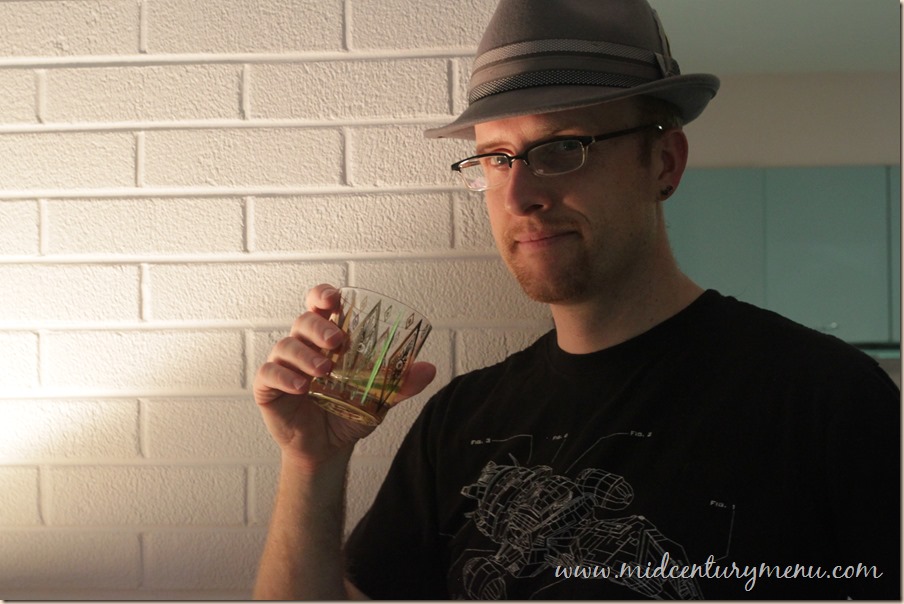 "How is it?"
"Pretty good. I like the lime."
The Verdict: Good
From the Tasting Notes:
The lime in the cocktail matches well with the Benedictine. The vermouth was barely detectable, but the sweetness of the Benedictine complimented the lime flavor.