Now, I know what you are thinking: "Haven't we talked about the Jell-O Museum enough yet?" And the answer is: Never. I will never stop talking about the Jell-O Museum. There were just so many cool things to learn and see and buy. Like these great recipes! Some of these were giveaways that they were handing out at the desk, but the rest came from a set of postcards that you could buy in the gift shop.  I knew I had to share these because, among other gems, they include a recipe for DIY Jell-O 1-2-3!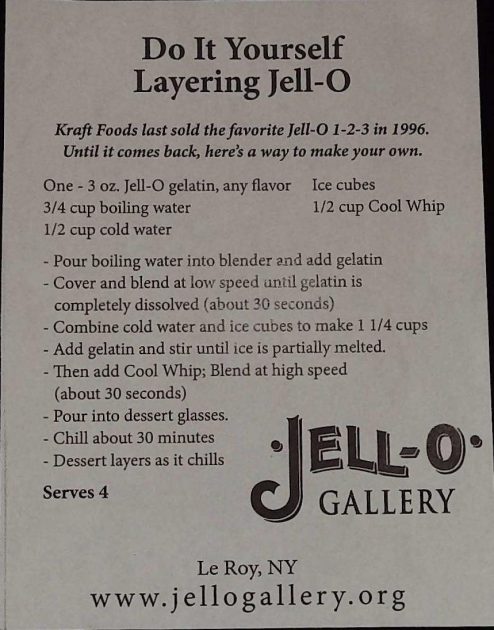 And a recipe for the beloved Strawberry Pretzel Salad: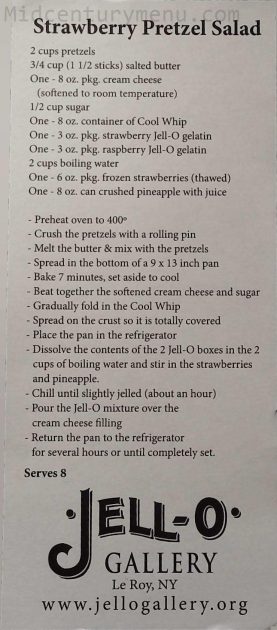 Now, these recipes are from the set of postcards, which I am planning on using when people write to my P.O. Box (P.O. Box 222, Oxford, MI, 48371). So, if you are recipe pen pals with me, start checking your mailbox!
Of course, the first card was for Jell-O shots. Probably the current biggest use of Jell-O happening right now: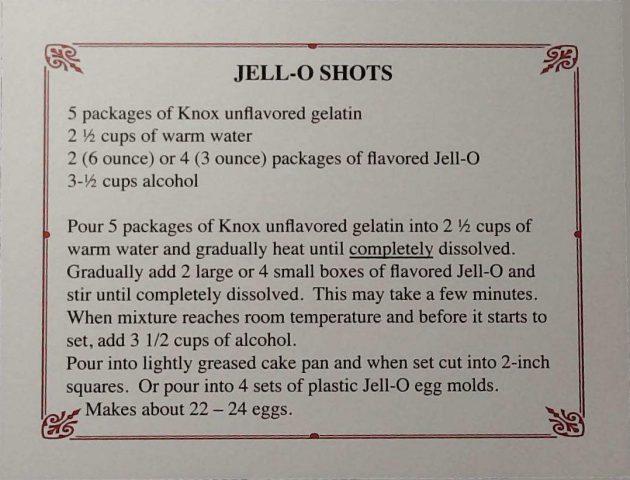 And then this really interesting Coffee Jell-O, which I need to try: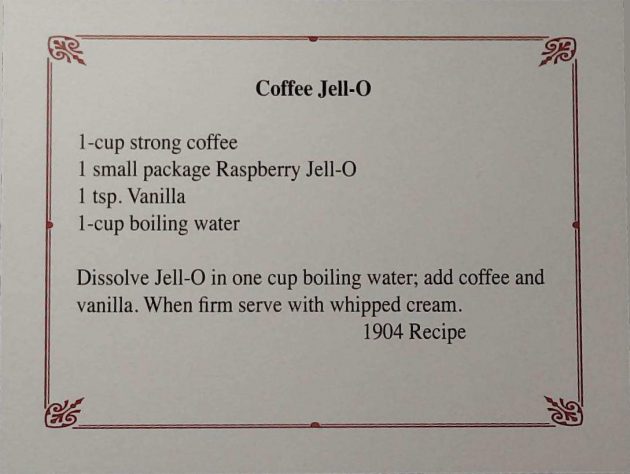 May Wait's favorite salad, with lots of grapes!: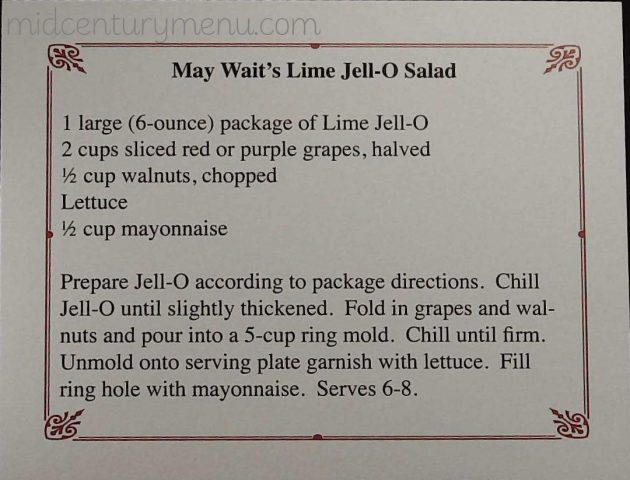 Bill Clinton's favorite Jell-O salad. *Cough* :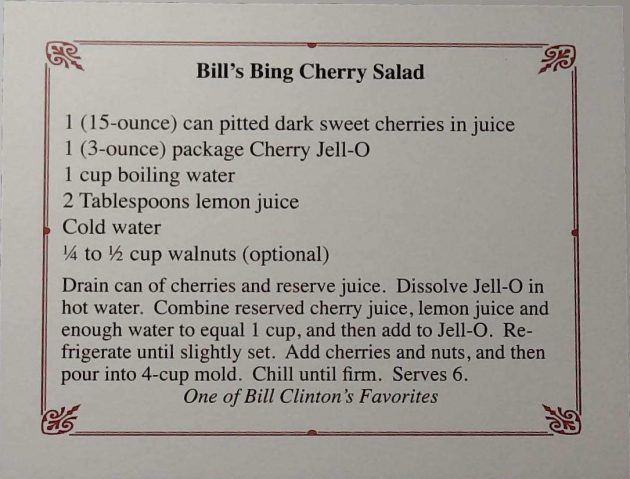 A fancy horseradish relish mold for meat: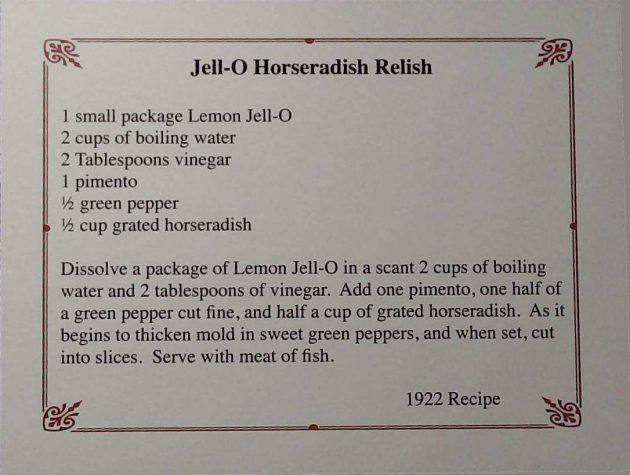 My personal favorite Jell-O salad (add extra cinnamon!):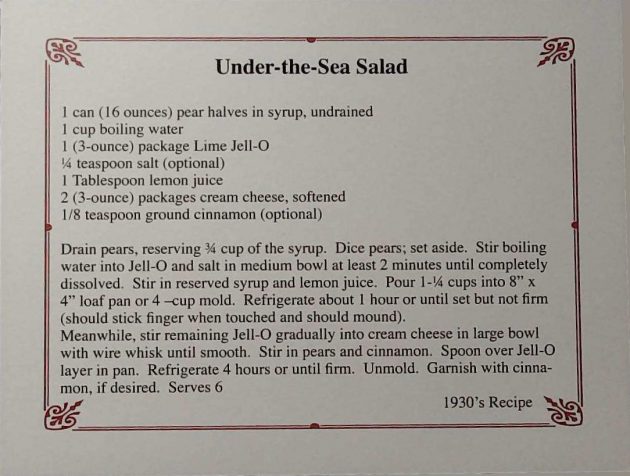 Poke cake!!!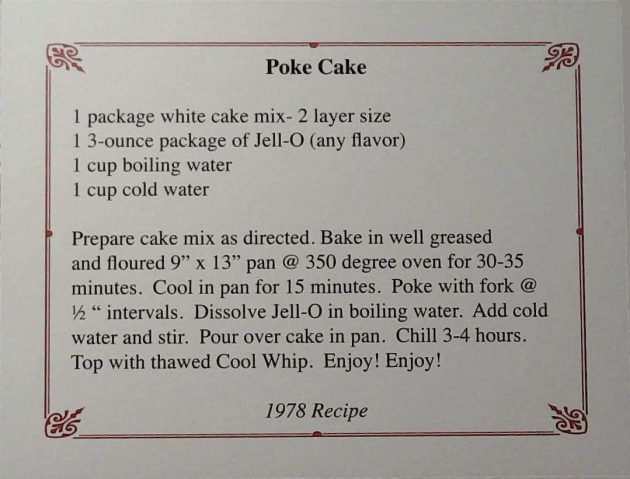 And this intriguing "Roman Sponge". If I can get macaroons to remain in my house long enough to be crushed, I will have to try this out.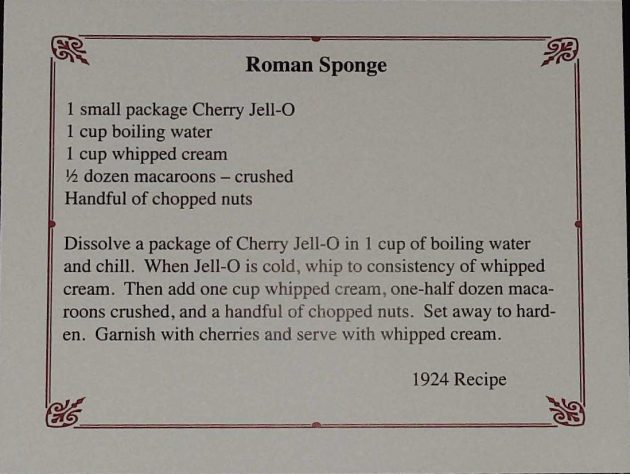 So, I hope you enjoy the recipes!! I am excited to try these all out. They look like lots of fun!