I…I don't even know if I have words, you guys. Thank you, thank you, thank you to everyone who shared my post, visited the blog, used the recipes, shared your recipes, commented, sent an email and especially those who submitted their lamb cake or bunny cake or other Easter food for this year's gallery.  Every year I am thrilled by the excitement and friendliness and just plain cake-making fun that Easter brings out in all of us. I remember the first year I did this gallery, I was so excited to have any submissions. At all. But this year I had over a hundred cakes for the gallery. And your emails and messages were just so moving and wonderful. I love that you all share your memories and your efforts with me every year. The cake decorating this year in the gallery are just beautiful. AND this year there were so many first-time lamb cake makers! It was so exciting and made for a wonderful Easter.
So, I hope you enjoy this year's gallery (there are some great ones!), but first let's announce some winners!
The Grand Prize Winner of the random draw is: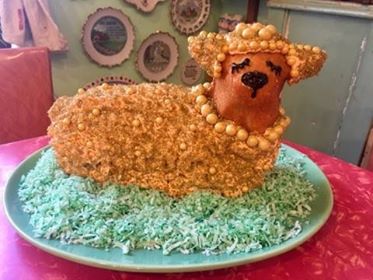 Sommer! 
And the three other winners are: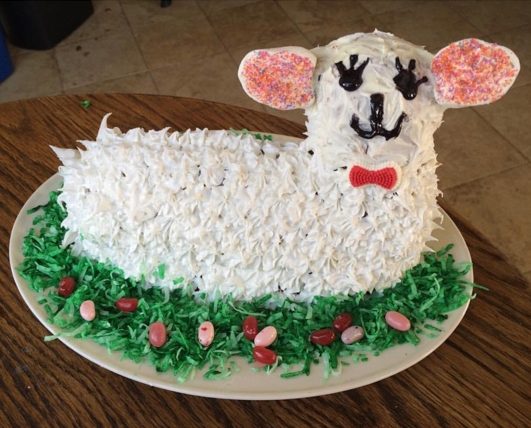 Lena D!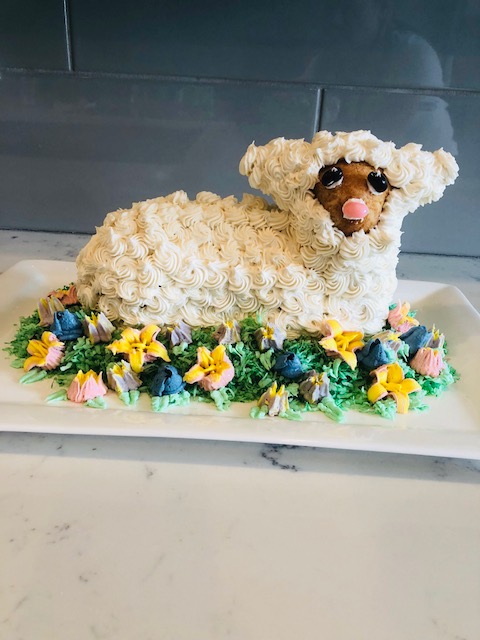 Lucy!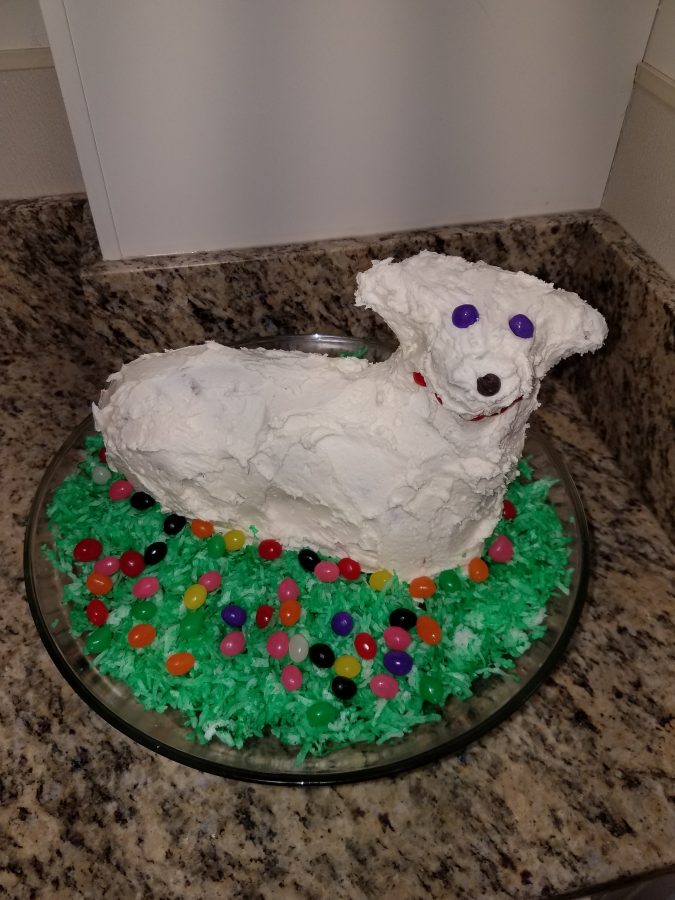 Marita G!
Congratulations, everyone! And what cute lambs.  If you are a winner, please email me at ruth@midcenturymenu.com and send me your mailing address! If I don't hear from you within 7 days, I will pick another winner from the gallery.
So here's the gallery for 2018, and I hope you guys enjoy it as much as I did. If you are curious, you can re-visit the galleries from 2017, 2016, 2015, 2014, 2013 and 2012 as well. Happy Easter!