It's time for some dessert! And what's better for dessert than something covered with coconut.
These are Orange Doodads!

Orange Doodads
Author:
Out of This World Recipes, 1978
Ingredients
13 oz crushed vanilla wafers
6 oz frozen orange juice concentrate
1 stick butter
2 cups powdered sugar
Unsweetened shredded coconut
Instructions
Cream together softened butter and powdered sugar. Stir in vanilla wafers and thawed orange juice concentrate and stir until combined well. If it is too gooey, refrigerate until you can form it into balls. Roll into balls and roll in coconut. Store in the refrigerator.

This recipe comes from one of my favorite cookbooks, Out Of This World Recipes from 1978. This book kind of straddles the line between the 70's and the 80's, but the fact that it's space-themed makes me feel pretty comfortable using it for a mid-century blog.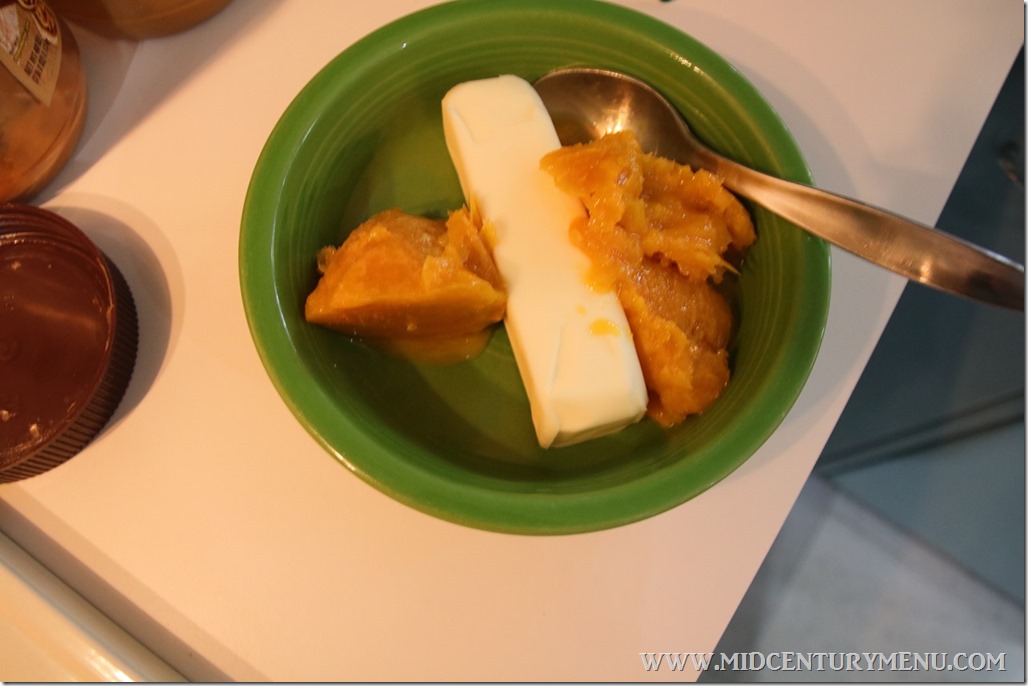 Now, if you notice above there are no real directions for these, so I just winged it. I assumed you melted the butter and the frozen OJ and then just stirred everything together.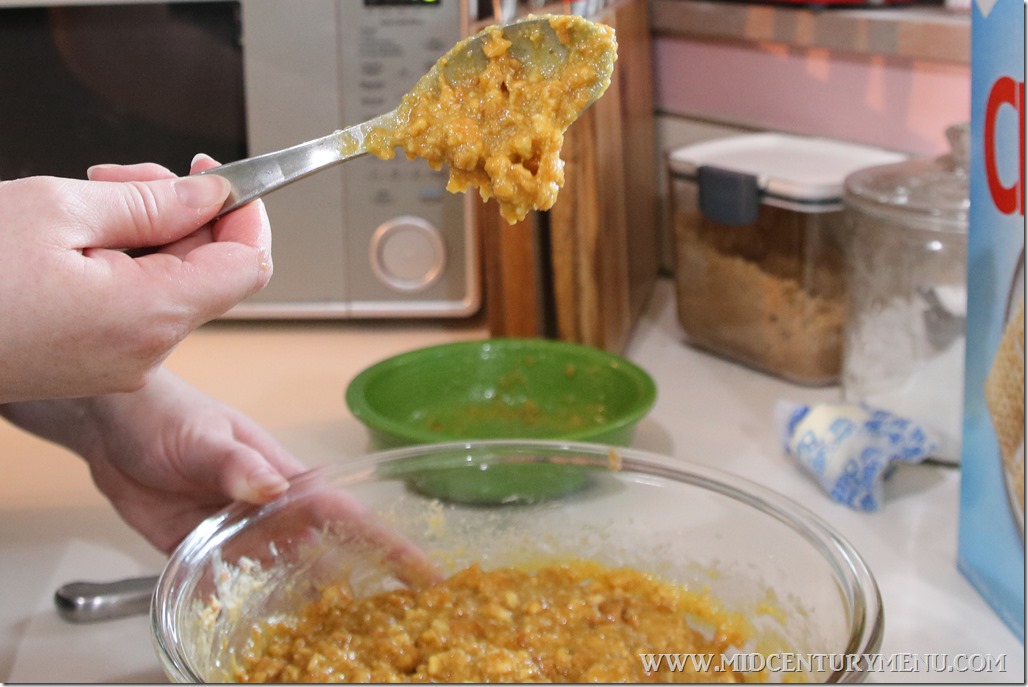 Unfortunately, this resulted in goop that couldn't be rolled into balls. With this info in mind, I think you are probably supposed to cream the butter/margarine and the sugar, then mix in the rest of the ingredients. Luckily, my mistake wasn't unfixable. I just popped the bowl in the freezer for a few minutes until the goop had solidified.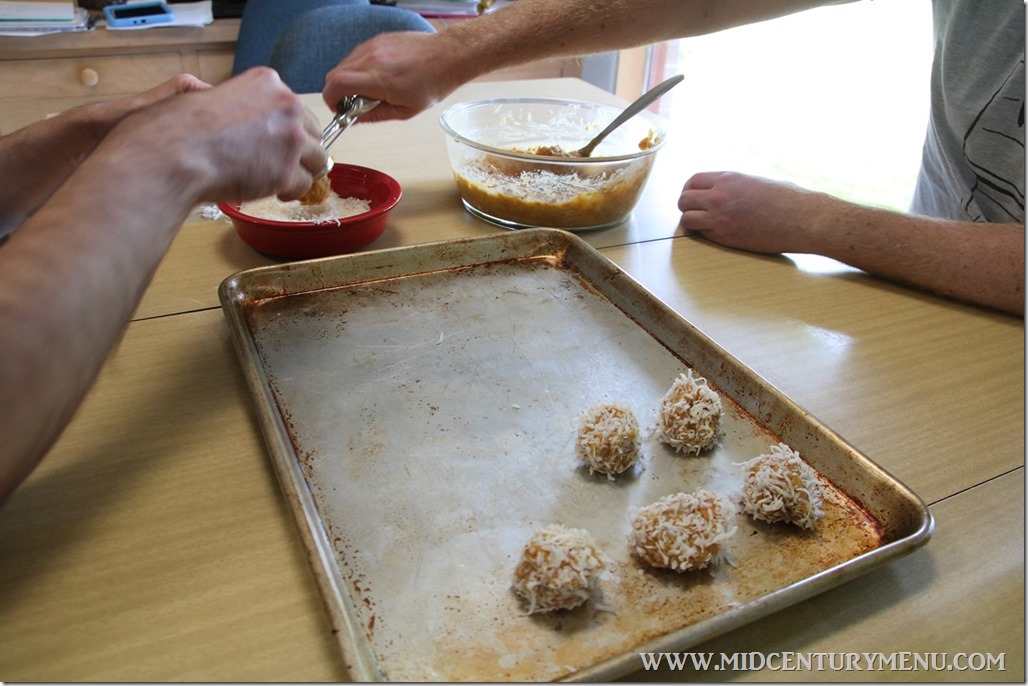 Ball assembly.
Also, I did NOT used sweetened coconut for these. I used unsweetened because it was what I had on hand from the Luau Lulu sandwiches.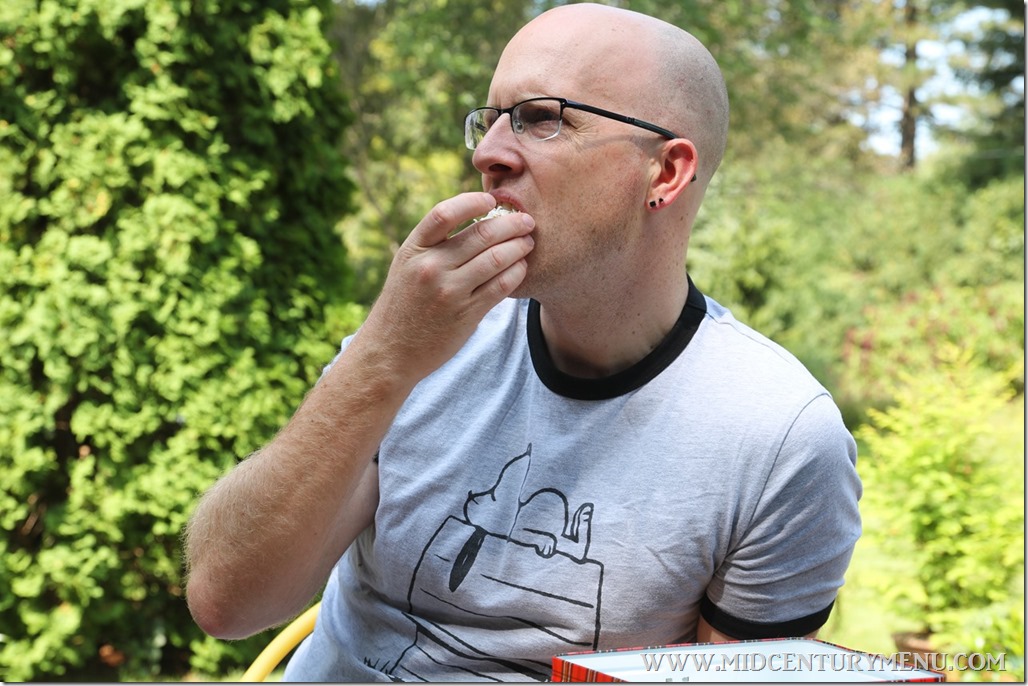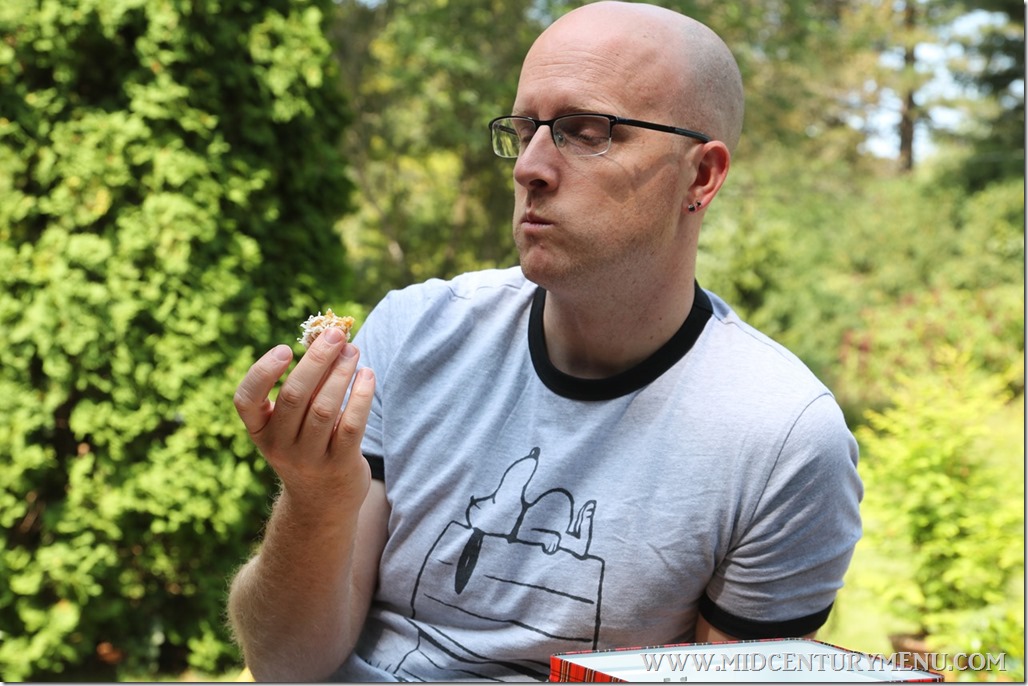 "Ohhhh…kay."
"What? Are they awful?"
"No. These are fantastic. They taste like a cross between a creamsicle and frosting. They taste like creamsicle frosting."
The Verdict: Creamsicle Frosting
From The Tasting Notes –
If you can manage to get these together the proper way, they are really freaking good. They are creamy and very sweet with a good orange flavor. Most creamsicle cookies/bars/cupcakes I've had have been subpar in the flavor department, but these really delivered a good creamsicle flavor. Store these in the fridge because they get very gooey and melt-y at room temperature. These got a big thumbs up from everyone!