Our cup overfloweth with raspberries around here this week, so I decided to whip up a pie.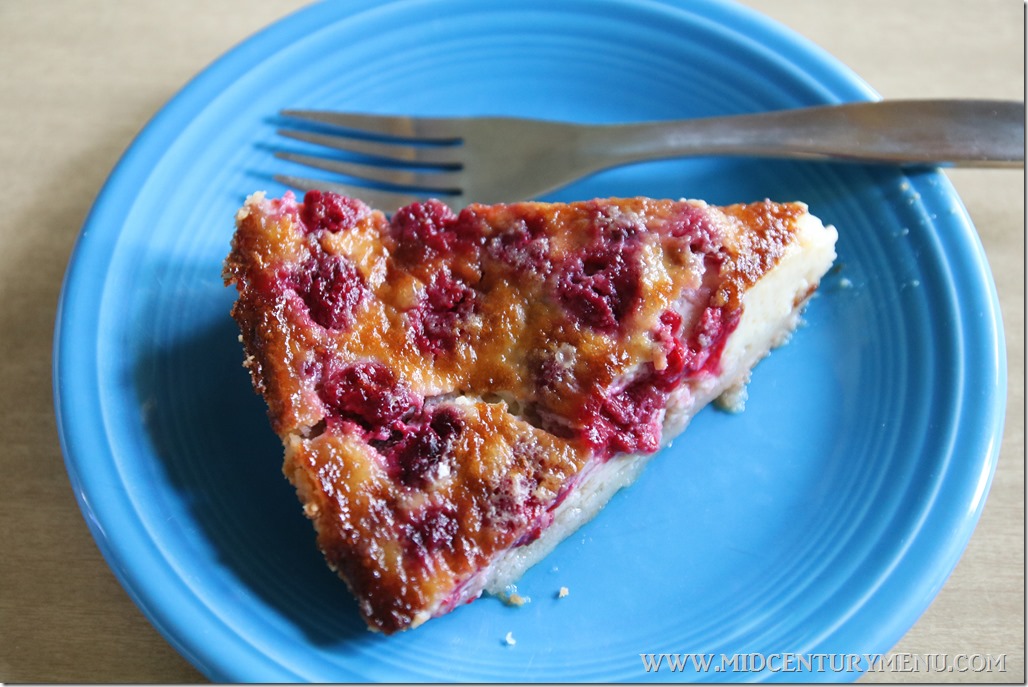 This is Raspberry Custard Pie!

Raspberry Custard Pie
Author:
Favorite Recipes of the Lutheran Brotherhood, 1972
Ingredients
1 cup raspberries
3 large eggs (I would only use 2!)
1 cup sugar
¼ teaspoon salt
2 cups milk
2 Tablespoons flour
Pie shell, unbaked
Instructions
Blend eggs, sugar and salt. Beat until fluffy, thick and yellow. Slowly blend in milk.
Sprinkle 1 Tablespoon of flour evenly over pie shell. Put raspberries into shell and sprinkle with another Tablespoon of flour.
Pour custard mixture over raspberries. Bake at 400 degrees for 45 minutes or until custard starts to rise, then reduce temperature to 350 degrees and bake for 12-15 minutes.

This recipe comes from the Favorite Recipes of the Lutheran Brotherhood book, which was printed in 1972.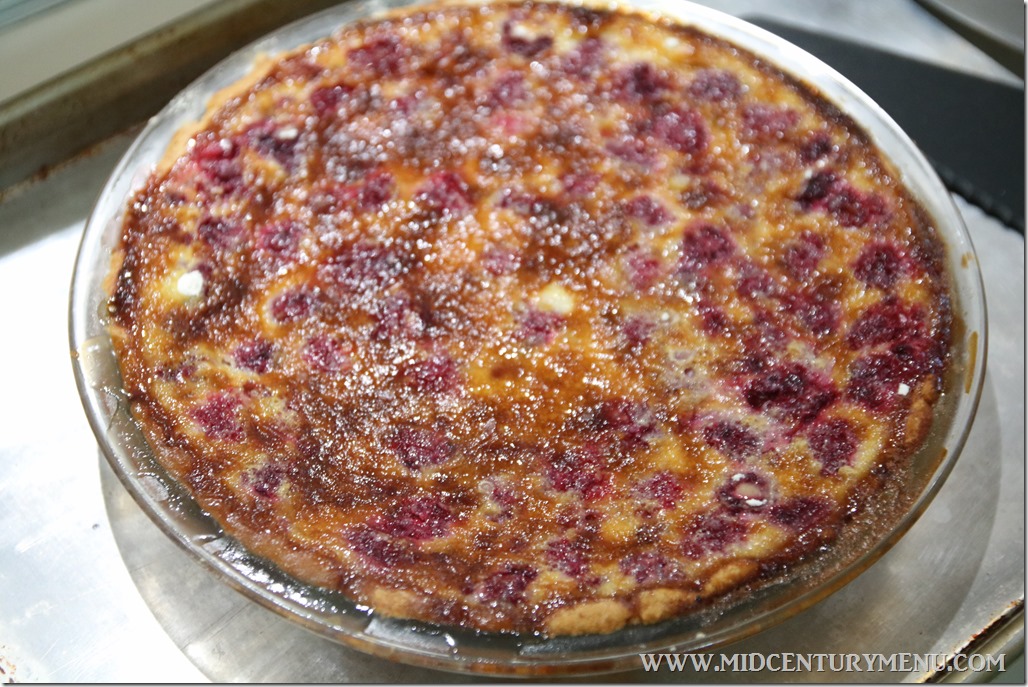 This recipe had a couple of things that intrigued me. First off, it has a vague cooking time. Then, they don't tell you what to do with the two cups of milk. Where does it go? No one knows.  For some reason, I always want to try a recipe with vague directions or cooking times. Also, three eggs is kind of a lot for a custard pie. That's starting to venture into quiche-town rather than custard-land. And, I am also a sucker for recipes that call for throwing all the ingredients together into a pan or a pie plate or what have you, chucking it in the oven and hoping that things turn out all right in the end. When those actually work, it is always fun.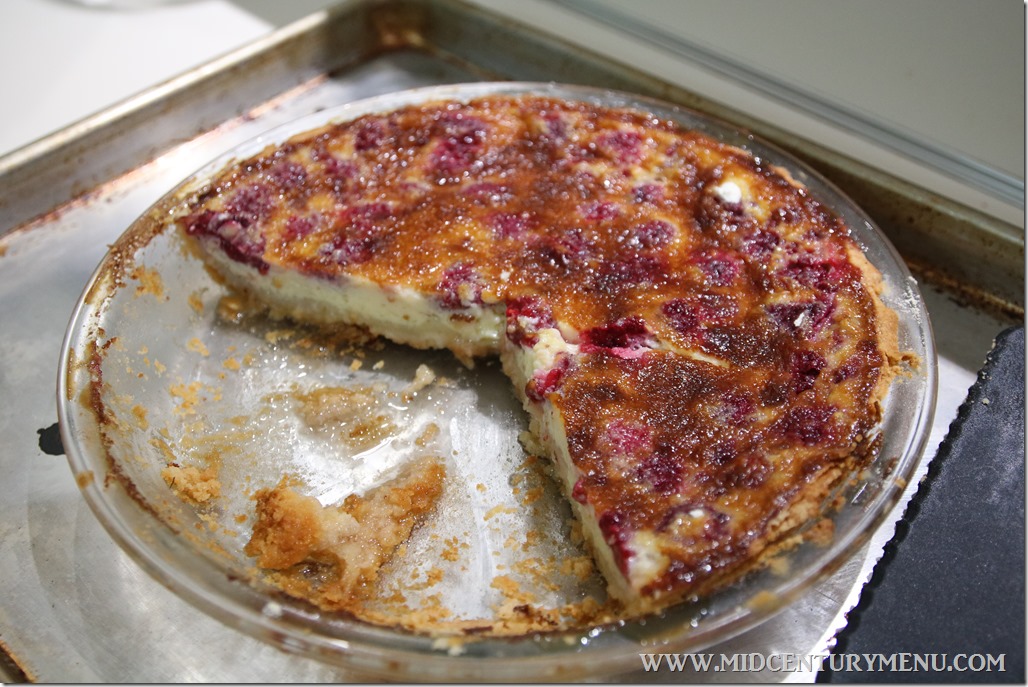 First off, all of the custard filling did not fit in a standard pie plate. I ended up with about 1/4 cup of custard mix left over that just didn't fit. So this needs a deep dish pan. And my custard puffed at about 45 minutes, after which I reduced the temp and cooked it for the shortest amount of time called for in the recipe. I was started to get concerned by the browning of the pie. Which looks lovely, but I didn't want it to go into burn territory.
The pie also smelled very, very good. I couldn't wait to eat it.
So, naturally, I forced Tom to test it.
"Is this is a quiche?"
I sighed. "Yeah, I was afraid of that."
"It's a quiche, isn't it? Why did you put raspberries in a quiche?"
The Verdict: It's Quiche
This pie had the texture of a quiche instead of the smooth, creaminess of a custard. It was so close to being a softer set that this could probably be easily solved by leaving out one of the eggs. Since it doesn't fit in a standard crust anyway, you will be better off in the end. As for the flavor, it had a good level of sweetness with the raspberries giving a good, tart kick here and there. Would probably be a great pie after the texture adjustment. But if you are looking for a great quiche recipe, this one was pretty good. Sub some ham and cheese for the raspberries and sugar and you'll have it made.
What do you think? What is your perfect texture for custard pie? Let me know if anyone has been looking for a custard pie with a harder set and you are excited to see this recipe!