It's Friday, and I could totally use a drink!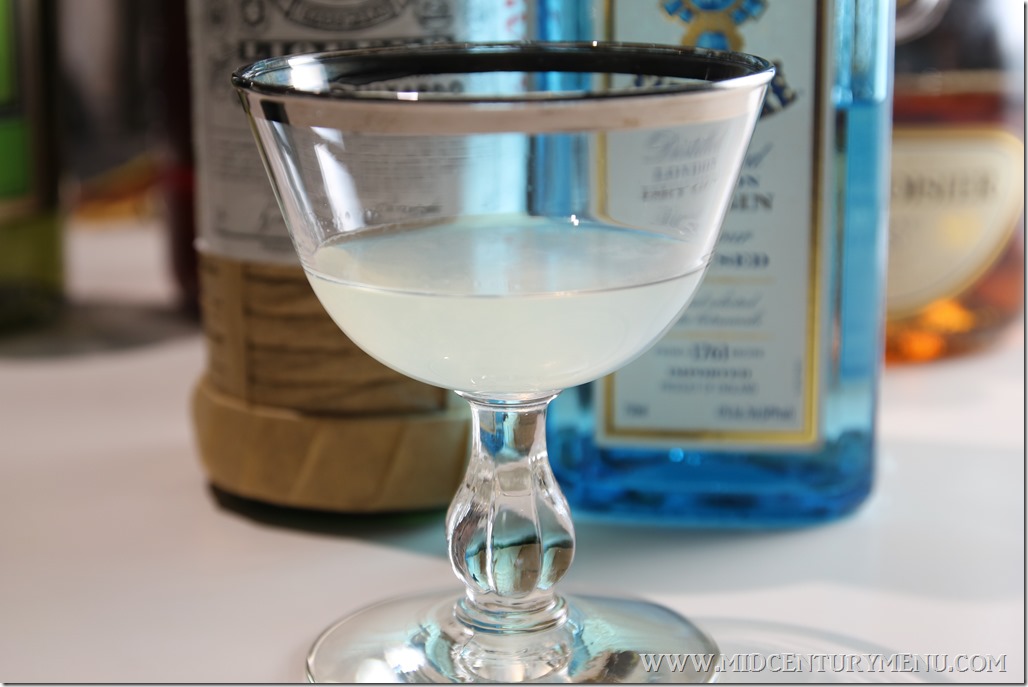 This is Blue Devil Cocktail!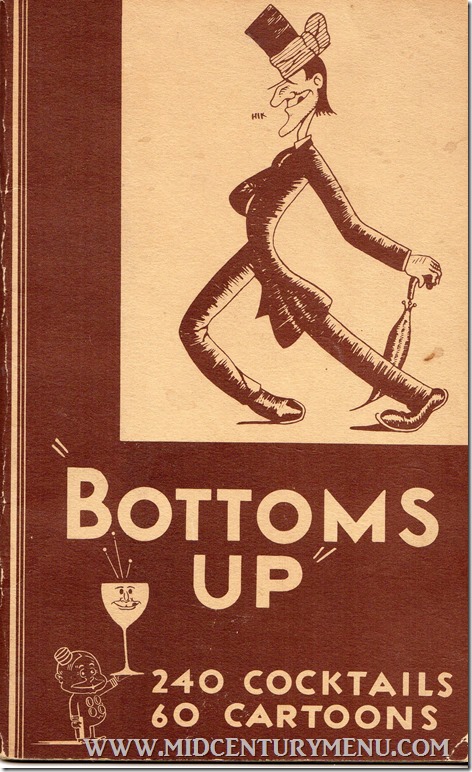 Blue Devil Cocktail
Ingredients
½ Gin
¼ Lemon Juice
¼ Maraschino
Instructions
Shake well and strain into cocktail glass.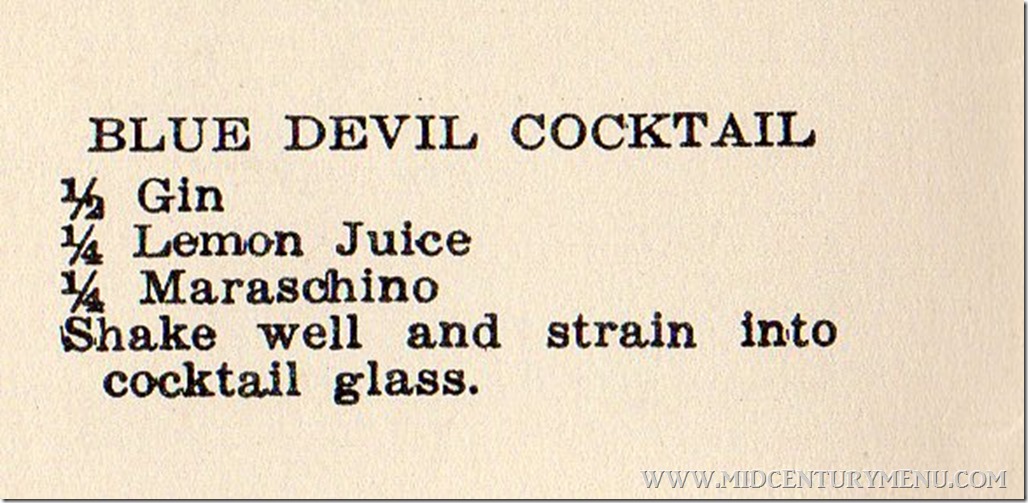 This cocktail is from "Bottoms Up", one of our favorite vintage cocktail manuals. Some of the drink books we have just recycle classic drinks over and over again from decade to decade, but this one has some very unique and fun drinks. Plus, how can you argue with 1930's cartoon drawings?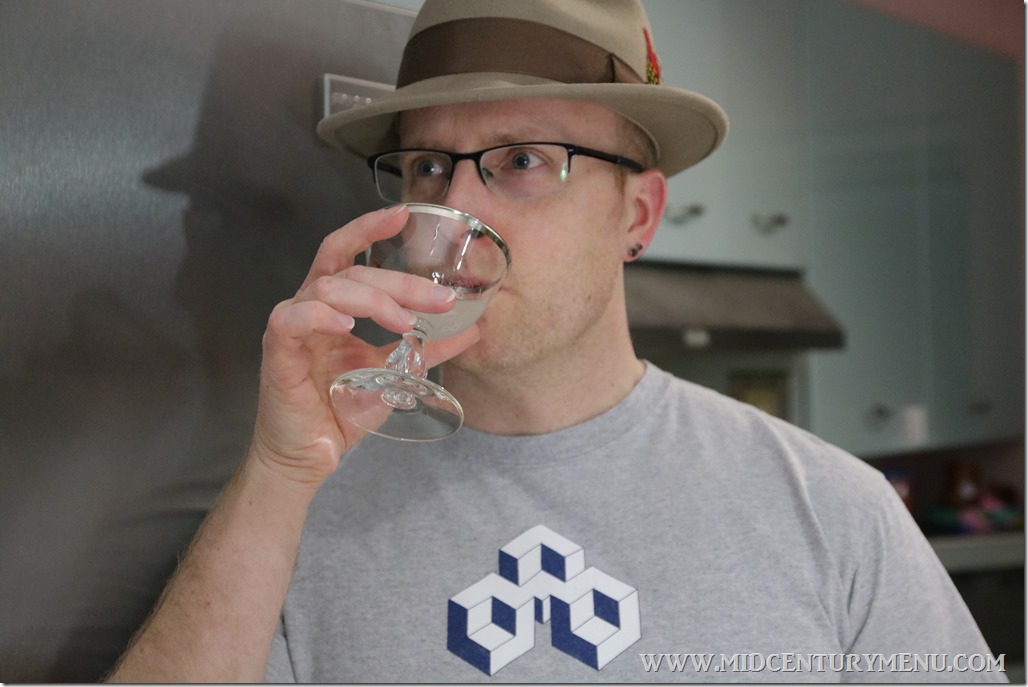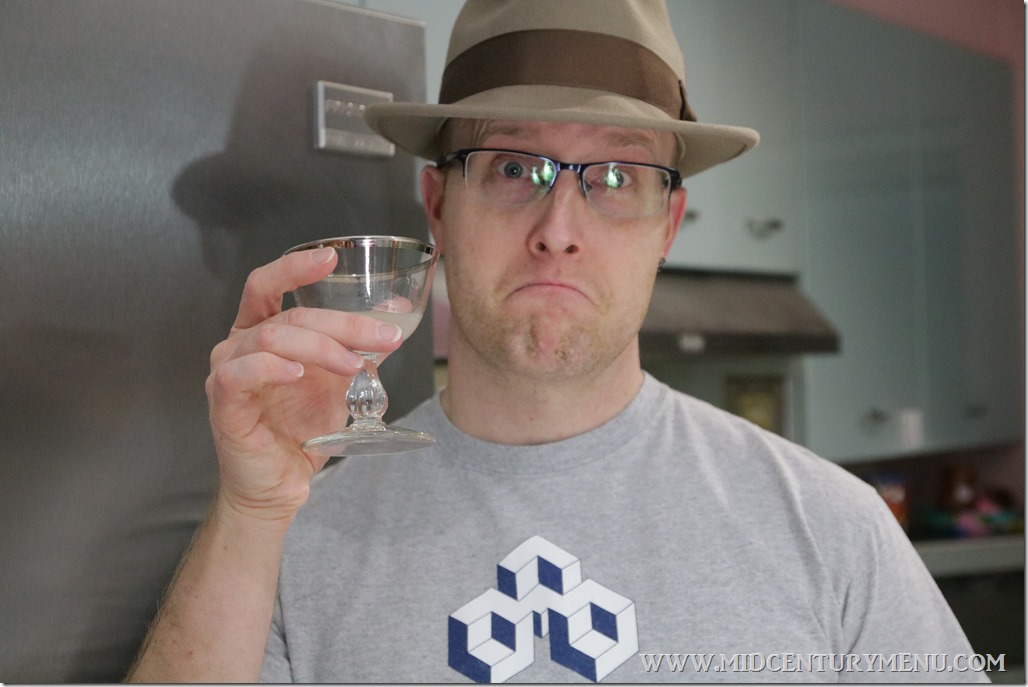 "This is really good!"
"Good. From the smell I was afraid it would be too sweet."
"Nope, not too sweet. But it so strong it's making my lips a little numb."
The Verdict: Good and Strong
From The Tasting Notes –
Fruity, but in a good way. The lemon and cherry undertones paired well with the aromatic notes in the gin, and tended to make you forget it was strong enough to numb lips.