It's Friday and we are ready for a drink!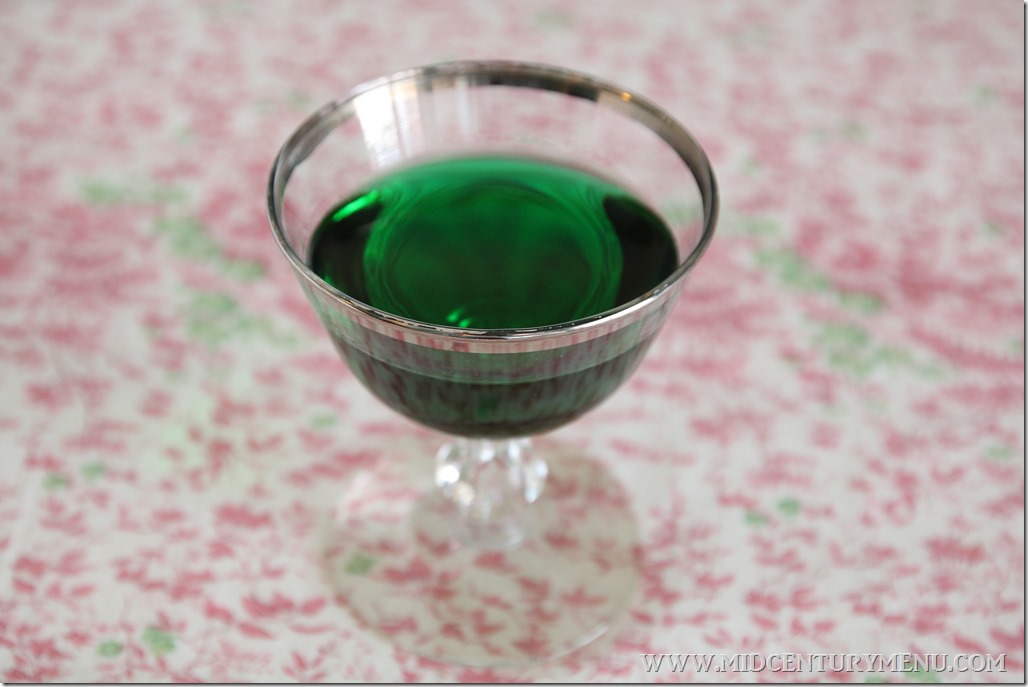 This is Stinger!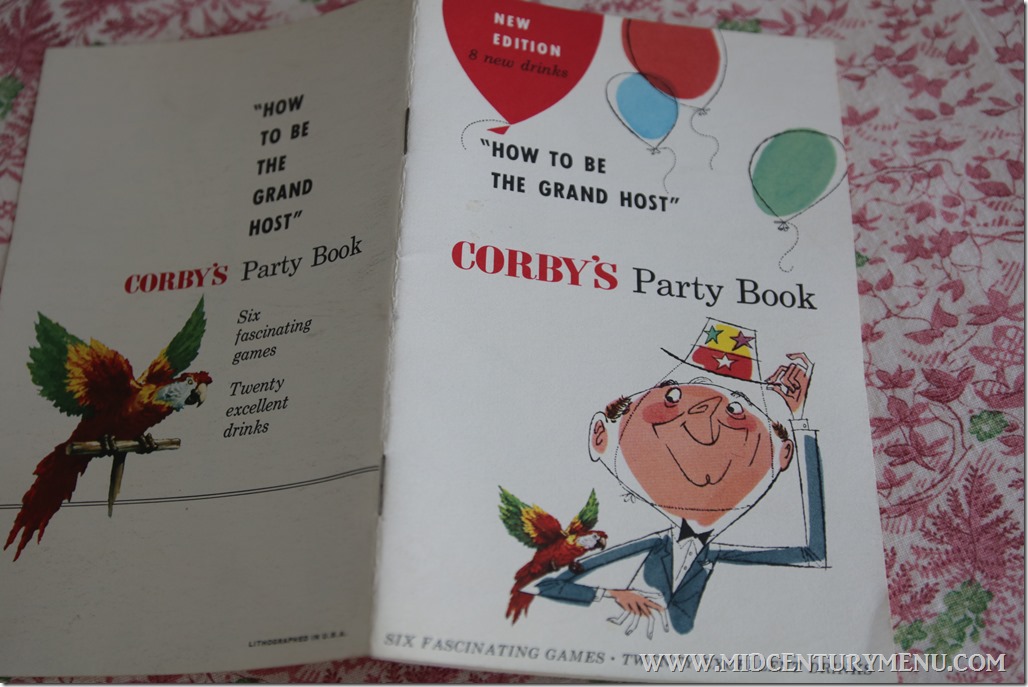 Stinger
Author:
Corby's Party Book, 1955
Ingredients
1 oz Crème De Menthe
2 oz of Brandy
Instructions
Stir or shake with crushed ice and strain into a cocktail glass. Use Whiskey in place of brandy to make a Ringer!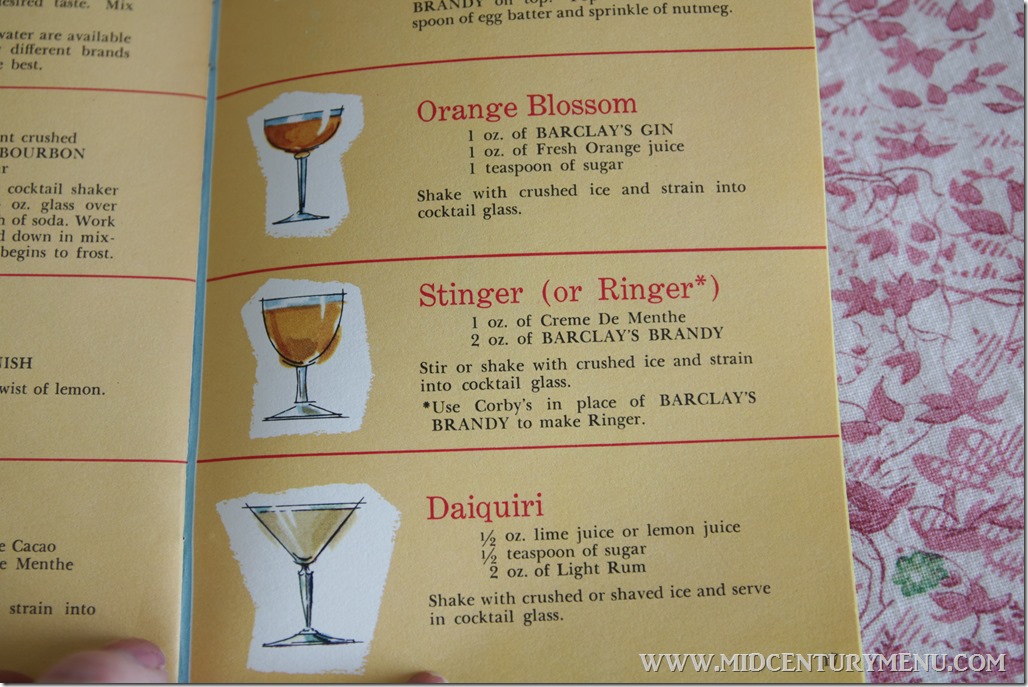 This is an extra easy drink from Corby's Party Book, because we were in no mood to make our lives too difficult! Two quick measures and a shake with ice and we were done.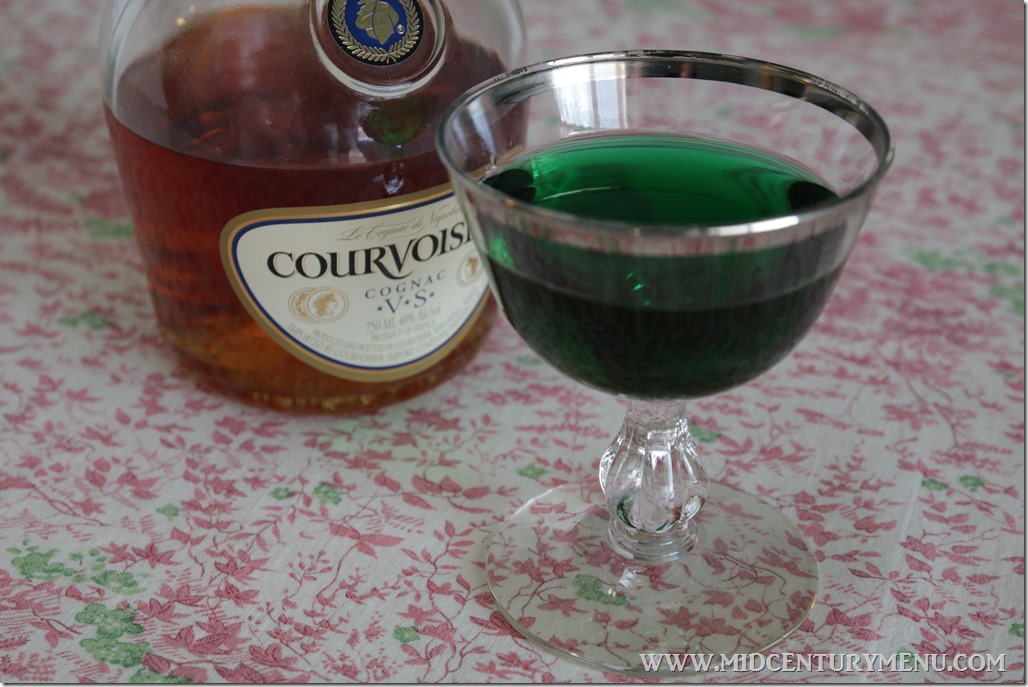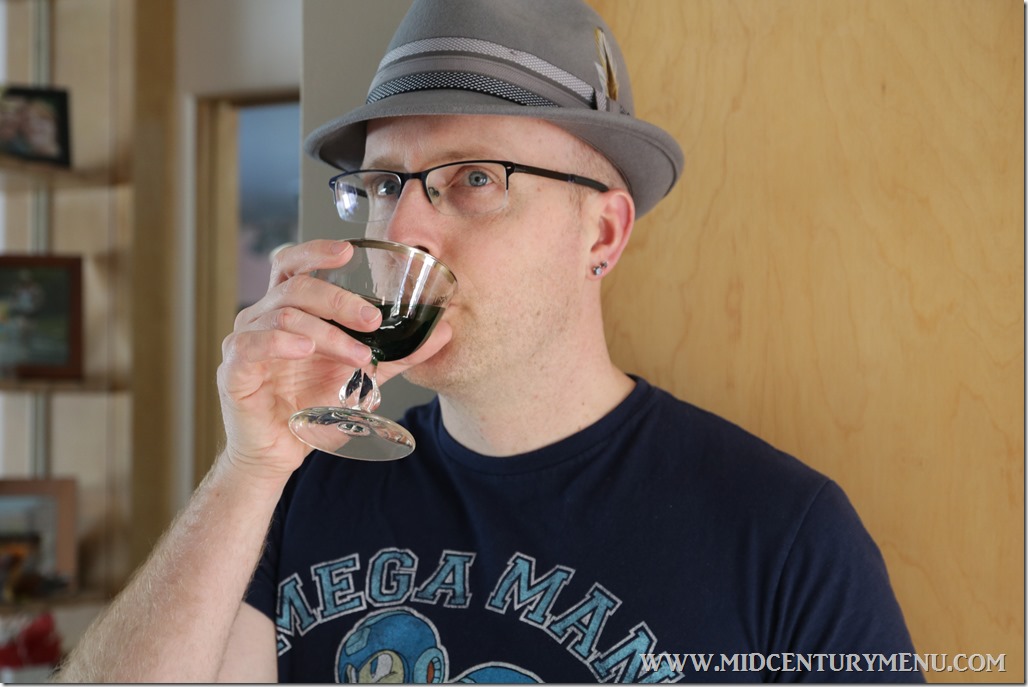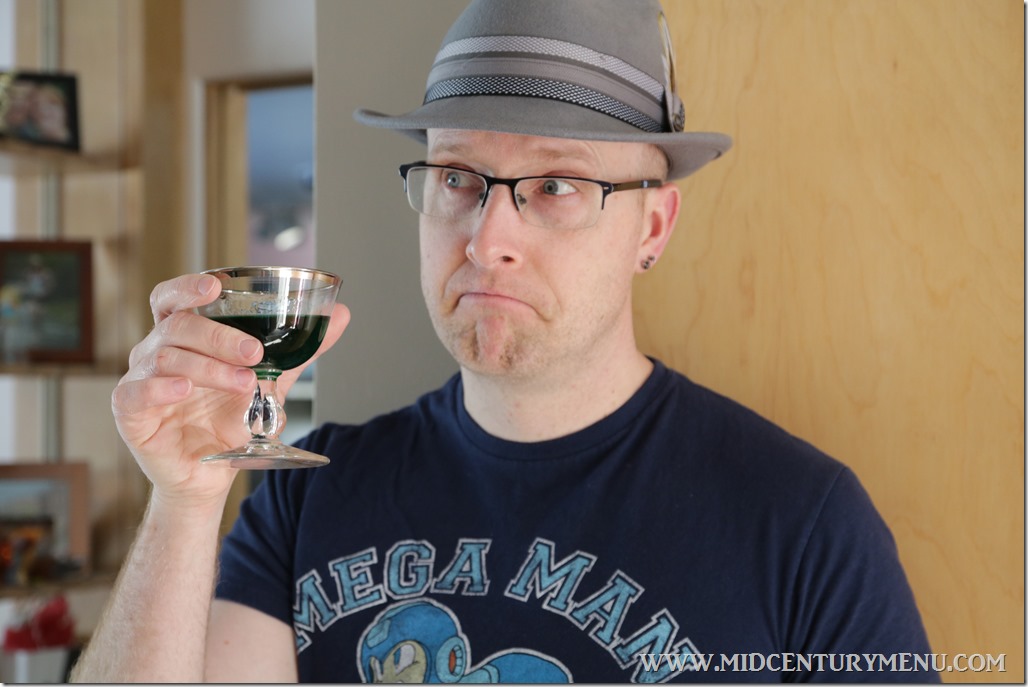 "How is it?"
"Not bad."
The Verdict: Brandy With Mint In It
From The Tasting Notes –
Surprisingly, this wasn't too minty or too sweet. It was very drinkable and pretty balanced. Very appropriate for the winter season, as it just tasted like slightly mint flavored brandy. Would have been a good drink for the holidays!