Since it is going to be Valentine's Day very soon, I decided a pink cocktail was the ticket for this week!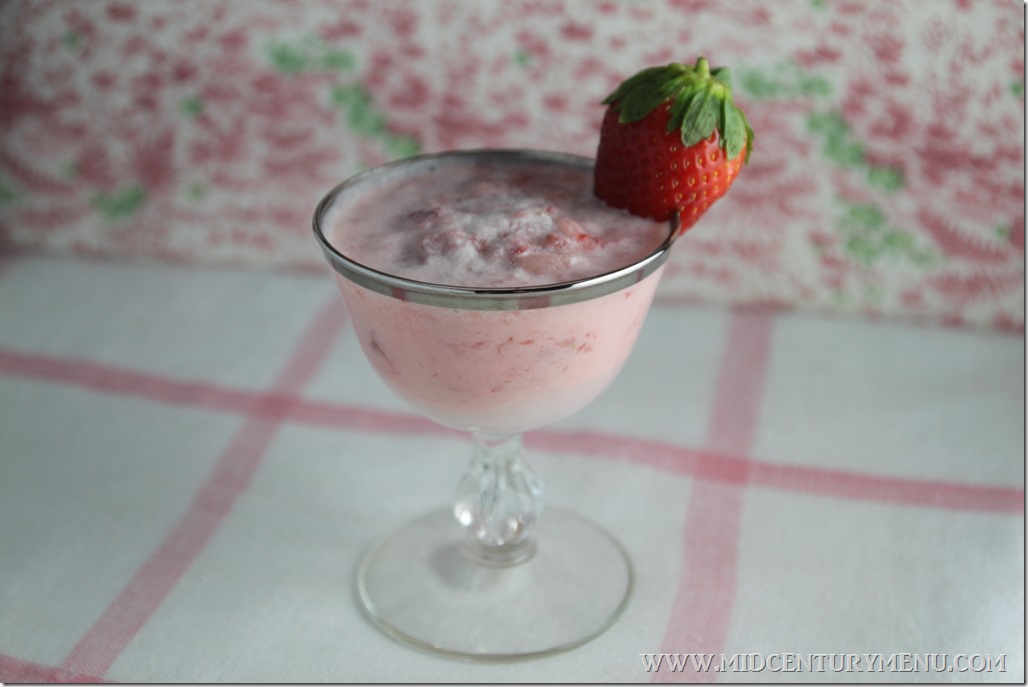 This is Strawberry Fizz!

Strawberry Fizz
Author:
The Host's Handbook, 1940
Ingredients
Juice of ½ lemon
4 mashed fresh strawberries
½ teaspoon powdered sugar
1 tablespoon cream
1 jigger of gin
Instructions
Shake well and strain into a 6 oz glass or goblet and fill with club soda.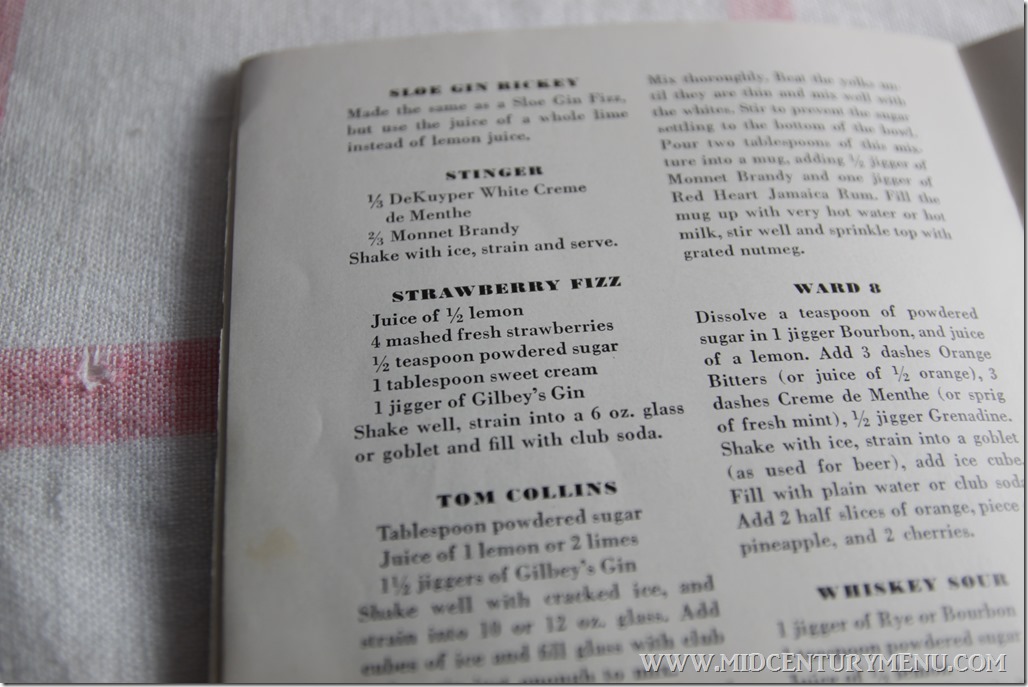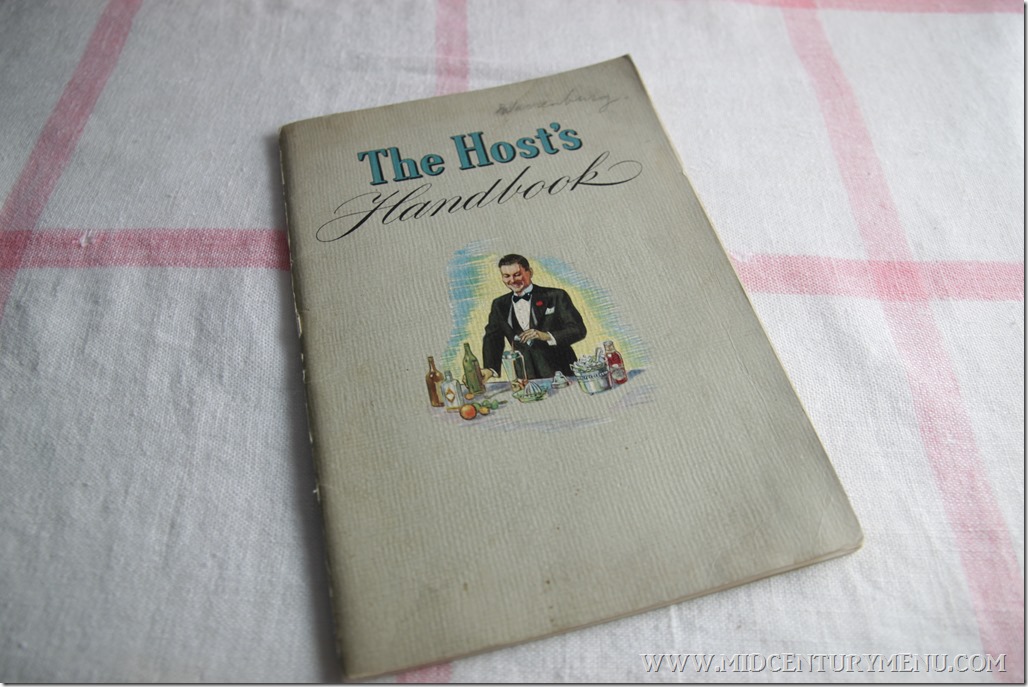 This week's recipe comes from The Host's Handbook, which is a great vintage cocktail book from the National Distillers.
I picked this one because I tried Strawberry Gin Fizzes before, but never with cream.
Oh, and if you notice in the picture above, the drink isn't strained as it is supposed to be according to the directions. It was just too goopy and proved very difficult to strain, so Tom decided to just to let some of the chunks go into the glass and pretend it was a smoothie.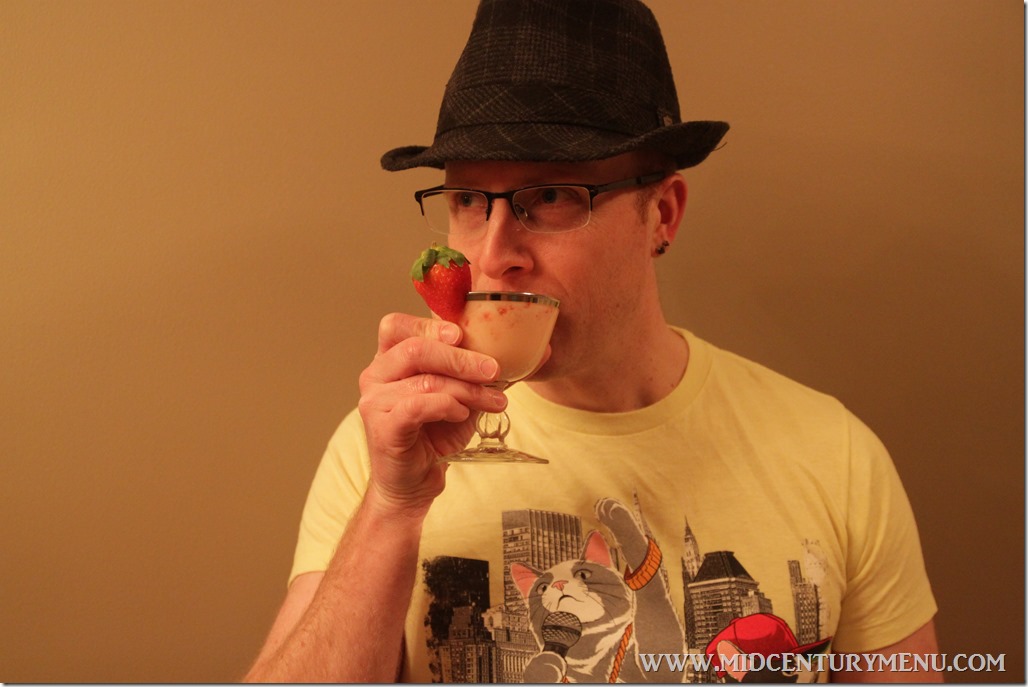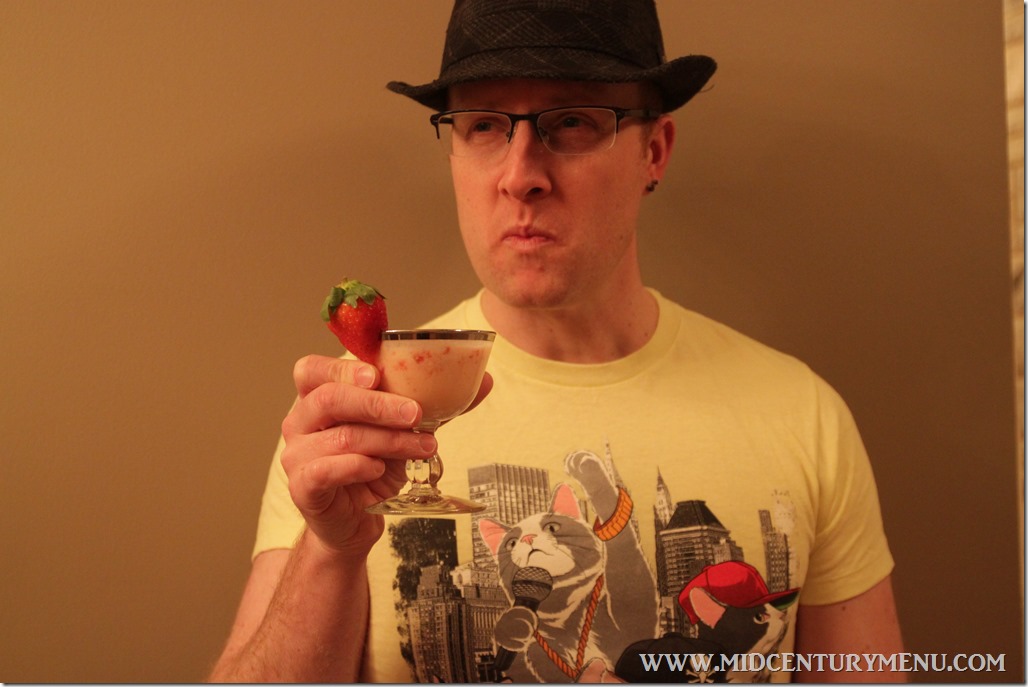 "So, is it delicious?"
"The fact that I tasted this proves that I love you."
"Aw, nuts. Is it that bad?"
"I was excited about this, but it really is awful."
The Verdict: Bitter & Strange
From The Tasting Notes –
This was not good. It tasted like it could have been good, but something about it was just off. The gin didn't pair well with the cream. We thought maybe it just needed more sugar, since maybe it was meant for in-season strawberries, but adding more sugar made it taste even more bitter. If we were going to make this again, I would definitely leave out the cream!