Who needs a pick-me-up today?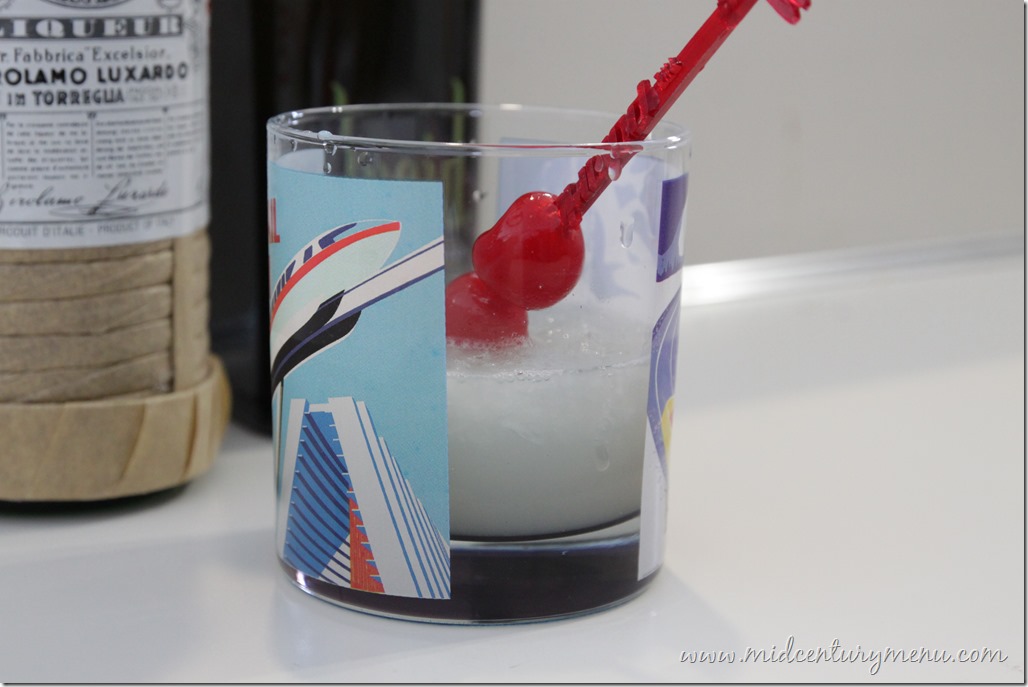 Then it is time for Morning Call!
Morning Call
Ingredients
½ Jigger Lime or Lemon juice
½ Jigger Maraschino
½ Jigger Absinthe
Instructions
Stir these in a large bar glass half filled with shaved ice, dress with fruit and serve with straw.
Of course, Tom is always up for anything with Absinthe in it.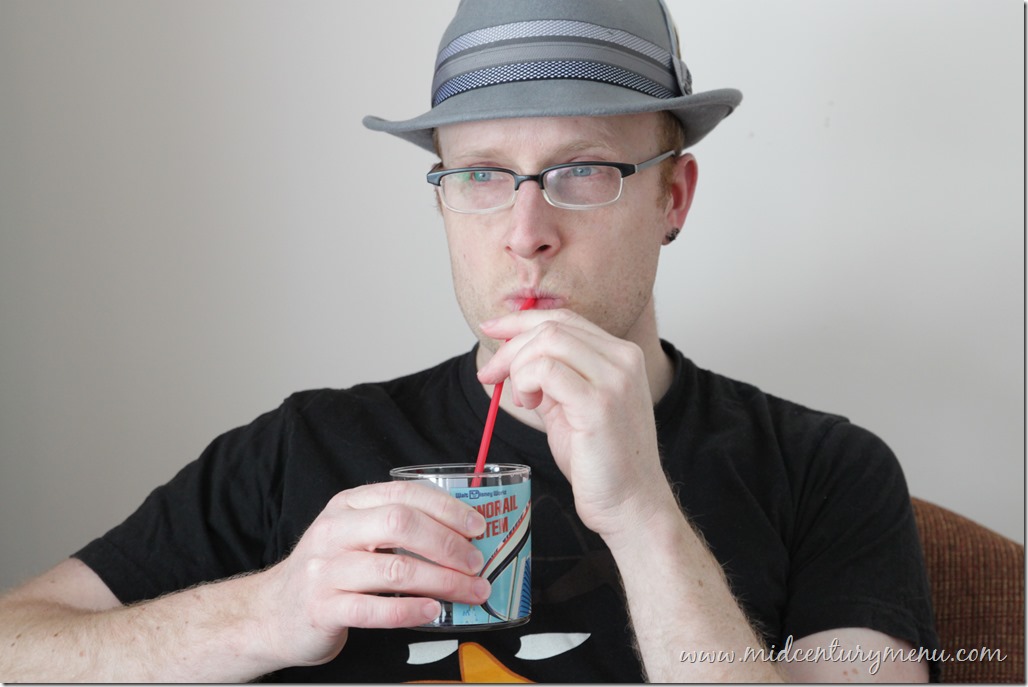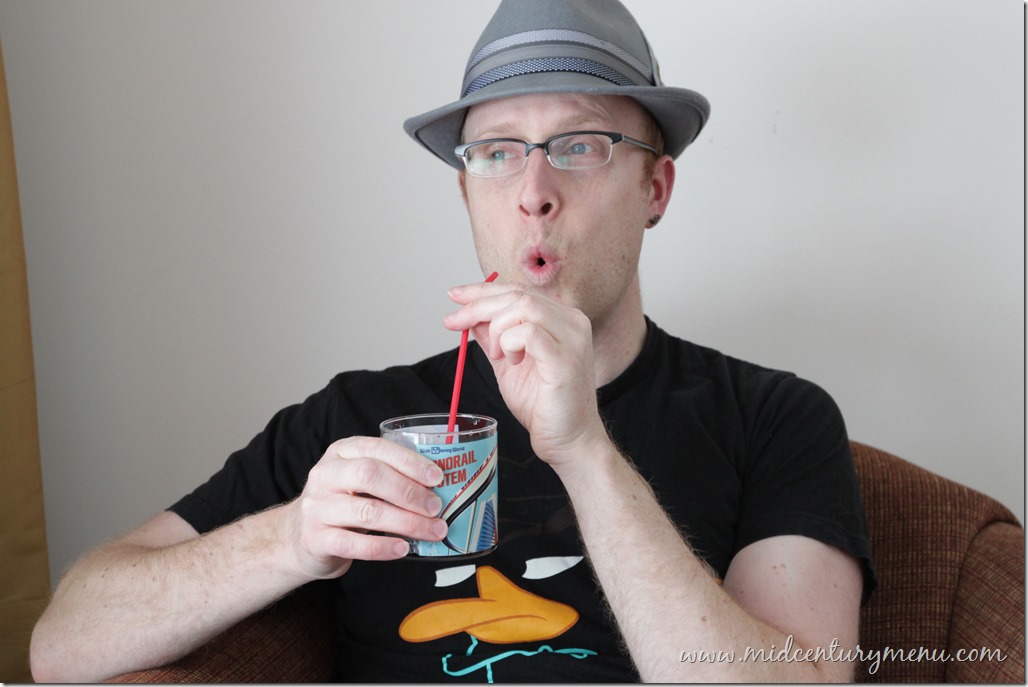 "Are your eyes watering?"
"I've gotta let some of this ice melt. This is really strong."
The Verdict: Good But Strong
From The Tasting Notes –
This would definitely wake you up in the morning! Fruity and strong, but still good. Let some of the ice melt a bit before you take your first drink!