It has been a crazy, crazy few weeks in the Retro Recipe household, and we haven't been cooking (or blogging!) as much as we want.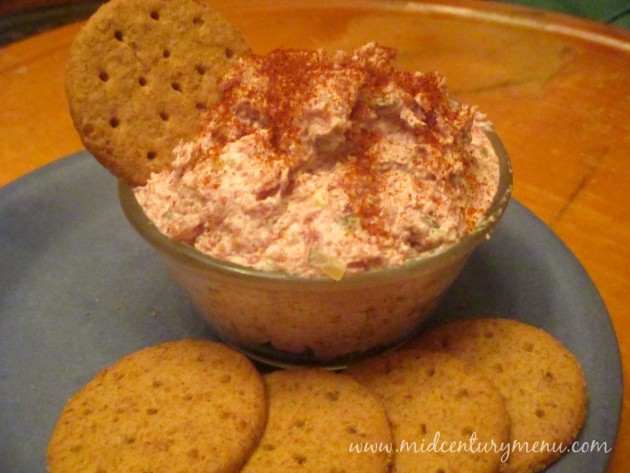 But after our too-long hiatus from Mid-Century Menu, we're back with a doozy: corned beef spread.
Hooooo boy.
Corned Beef Spread
Ingredients
1 (12 oz.) can corned beef
3 oz. cream cheese
1 cup sour cream
1 teaspoon soy sauce
⅓ cup minced dill pickles
½ teaspoon paprika
Instructions
Flake corned beef into mixing bowl, removing pieces of excess fat.
Have cream cheese softened to room temperature and blend with sour cream and soy sauce.
Pour mixture over corned beef and mix well.
Stir in dill pickle.
Place in serving bowl and sprinkle with paprika. Serve with crackers.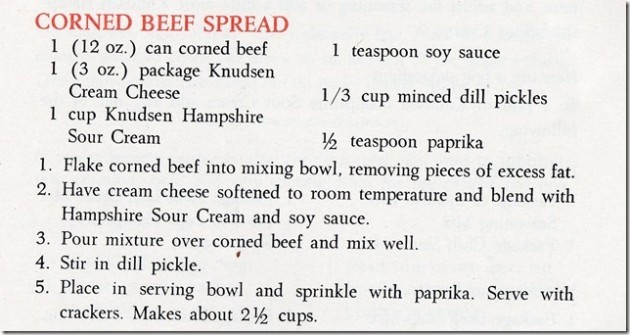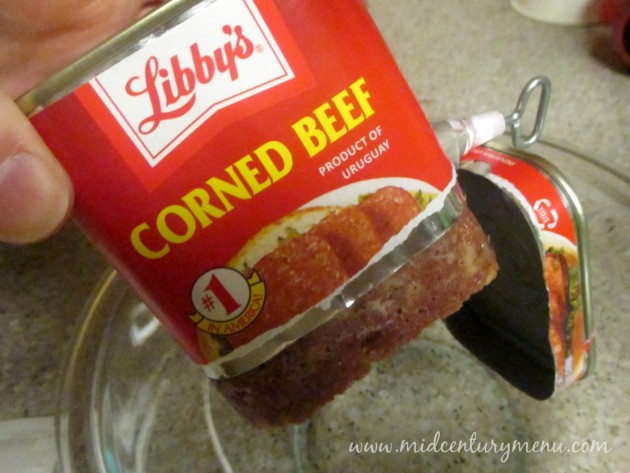 This can of corned beef is just chock-full of vintage fun. When's the last time you used a key to open a can?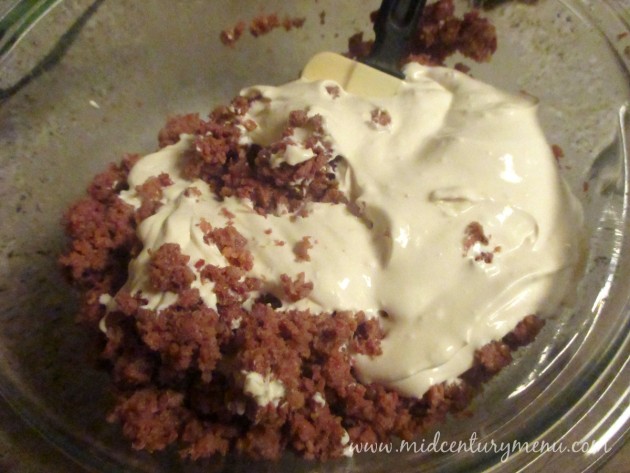 The whole time I was working on this, the cats were eagerly circling. There was a distinct dog food odor as soon as the can opened, and the sour cream mixture didn't do anything to mask that.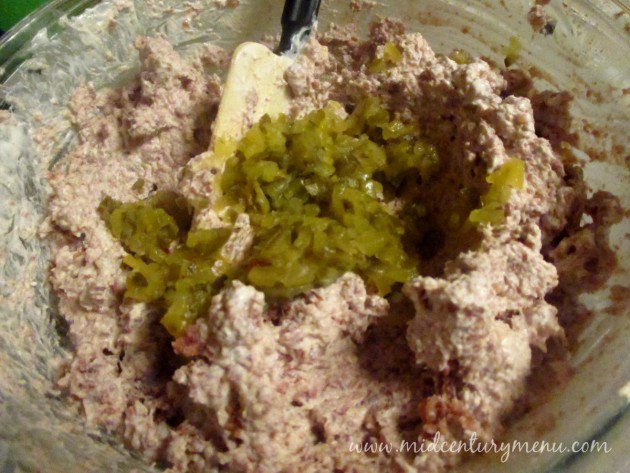 And of course pickles. Because this would be so incomplete without pickles.
"Retro party dip tasting time. Wear something festive!"
"Can I borrow this gold necklace thing? I'm going with a 70's theme this week."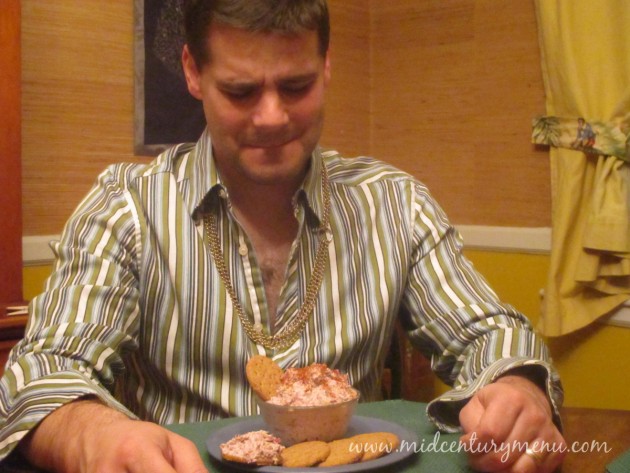 He looked interested in the presentation at first, but then he got a whiff of it when he sat down.
"Whoa… this smells like dog food."
"It's corned beef. I'm hoping that's just some sort of weird funky smell from the can, and not the corned beef."
"Aaaach!"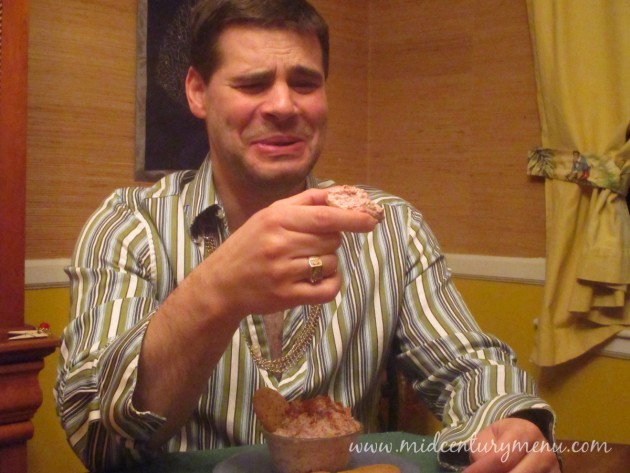 "What the — Are there pickles in this?"
Verdict: Very bad.
From Buzz's tasting notes:
Dog food with pickles in it. Soy sauce was also wrong. Never make again.
If the dog could leave tasting notes, they'd be something like:
DOG FOOD WITH PICKLES! BEST DAY EVER! MAKE MORE!
Dogs aren't really picky, though. You can probably skip the pickles for your dog.