I hope everyone had a good Christmas! Today we are making a cocktail that is pretty much just vermouth.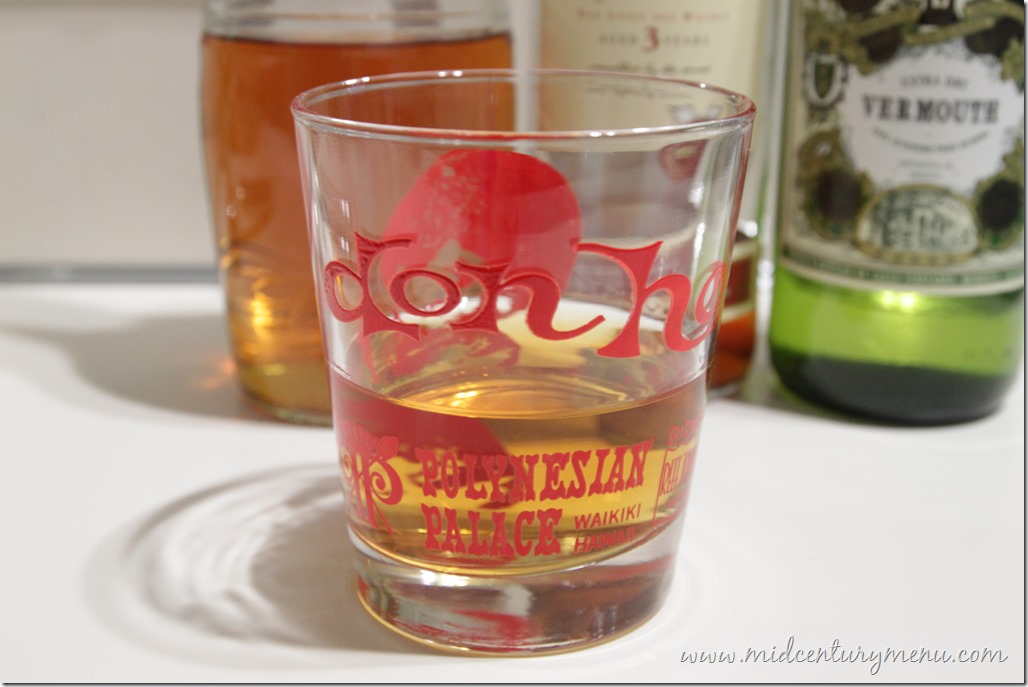 This is Green Room!

Green Room
Author:
The House of Calvert Party Encyclopedia, 1960
Ingredients
2 parts dry vermouth
1 part brandy
2 dashes curacao
Instructions
Stir well with ice. Strain into cocktail glass.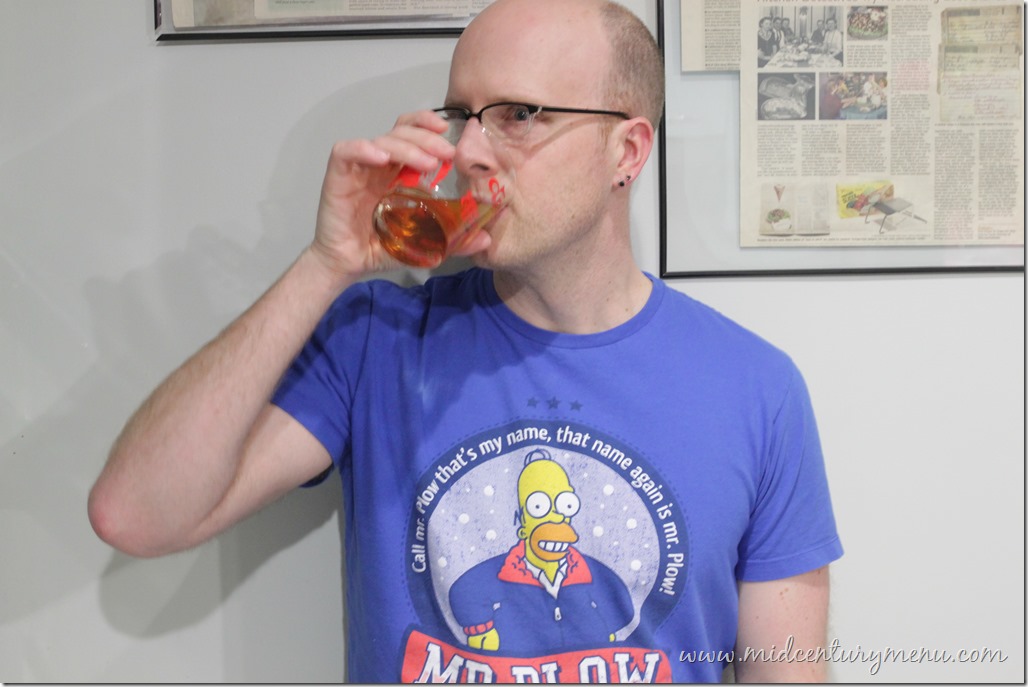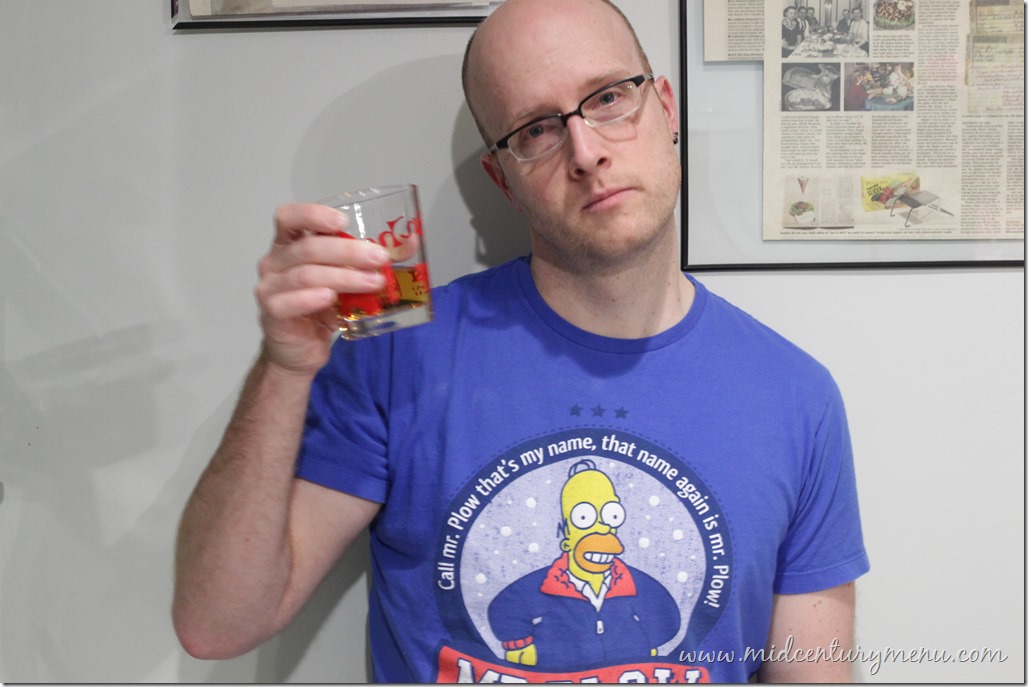 "How is it?"
"Tastes like vermouth."
The Verdict: Vermouth
From The Tasting Notes –
Truthfully, we thought this would be horrible, but it ended up not being bad. It was drinkable and not too strong. However, it mostly just tasted like vermouth. The curacao flavor comes in a bit in the end, but this almost tastes like drinking straight vermouth. So, probably wouldn't recommend this one unless you really love vermouth!