Who's ready for a cocktail?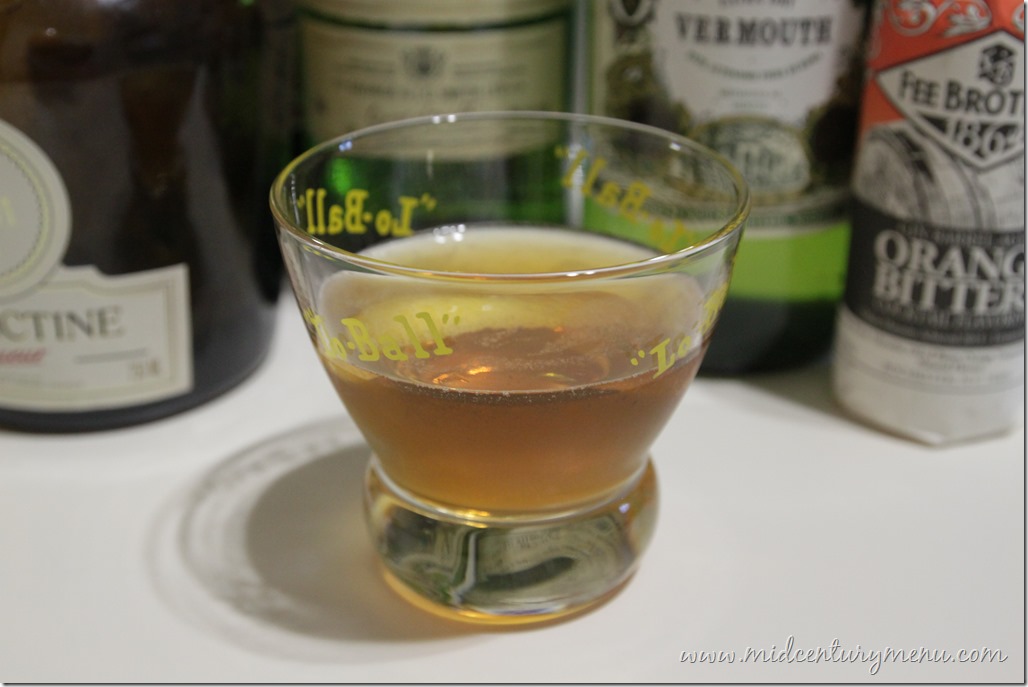 This is Robert Burns!

Robert Burns
Author:
2-in-1 International Recipe Cards, 1977
Ingredients
1 jigger Scotch
2 T sweet vermouth
2 T dry vermouth
1 dash Benedictine
1 dash orange bitters
Instructions
Stir well with ice and strain into chilled cocktail glass. Garnish with lemon or orange peel.
Call Mr. Plow, that's my name, that name again is Mr. Plow!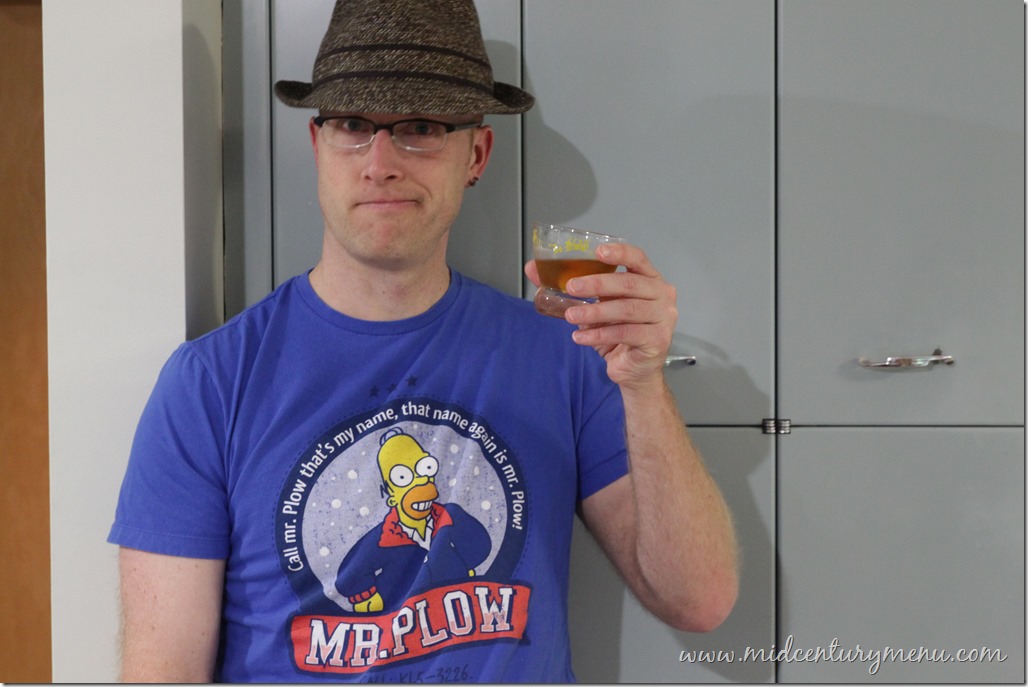 "How is it?"
"It's strong, but pretty good."
The Verdict: Pretty Good
From The Tasting Notes –
Well-balanced with a slightly sweet, fruity flavor. Definitely strong, but not overwhelming. Good, and something we would make again!