Happy Halloween and welcome to Vintage Cocktail Friday!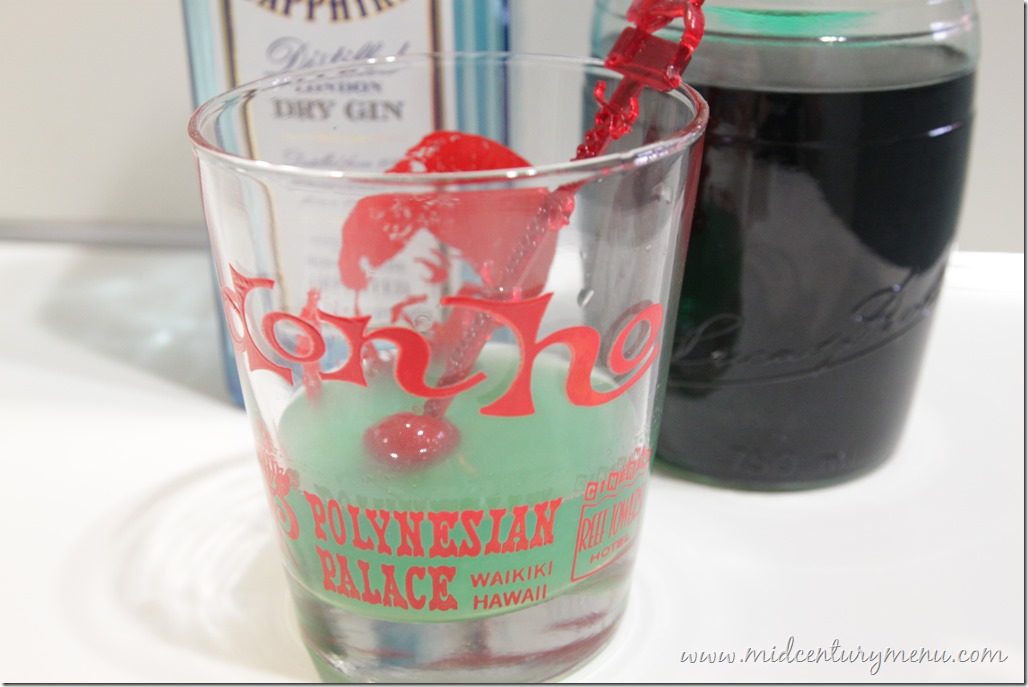 This week we are making a very appropriate cocktail: The Fallen Angel.

Fallen Angel
Author:
The Calvert Party Encyclopedia, 1964
Ingredients
2 oz Gin
Juice of 1 lemon or 1 lime
2 dashes crème de menthe
1 dash bitters
Instructions
Stir well with ice. Strain into cocktail glass and serve with a cherry.
It is from our "new" cocktail book, The Calvert Party Encyclopedia from 1964. We just picked this book up last weekend when we were on vacation.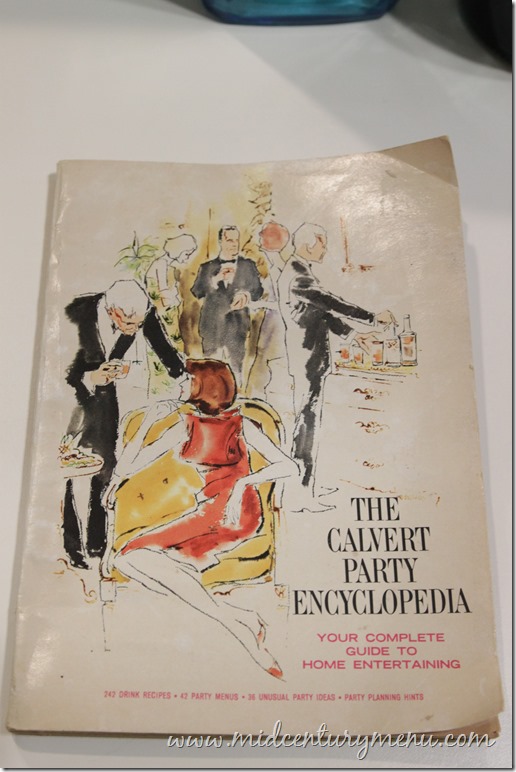 Swanky!
And did you see that vintage cocktail stirrer? Oh yeah, it's from Boom Boom Room. Love. It.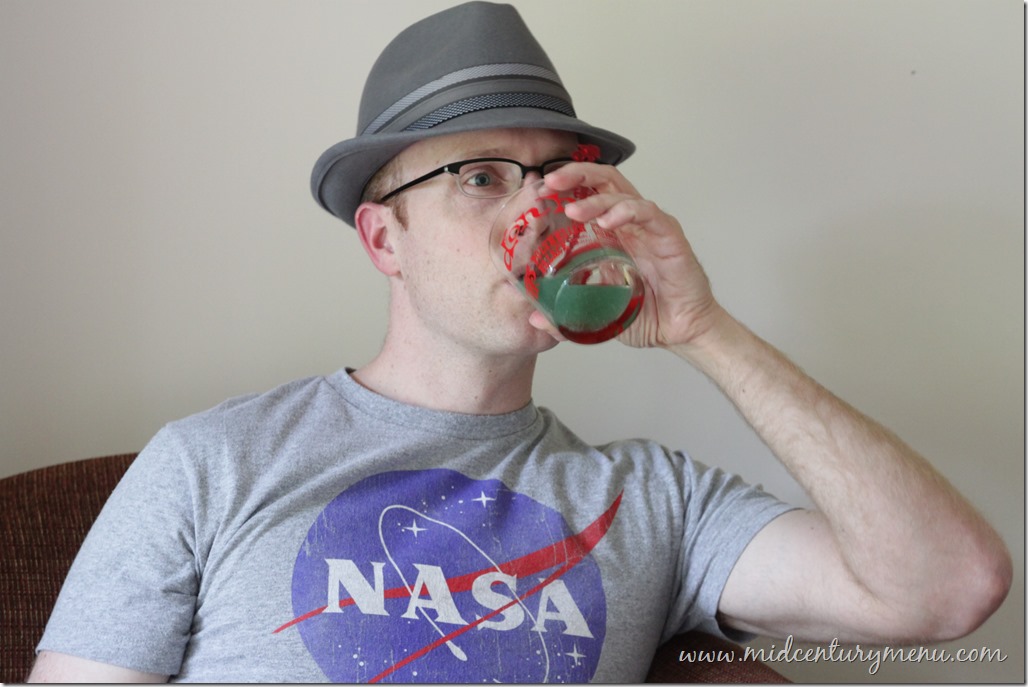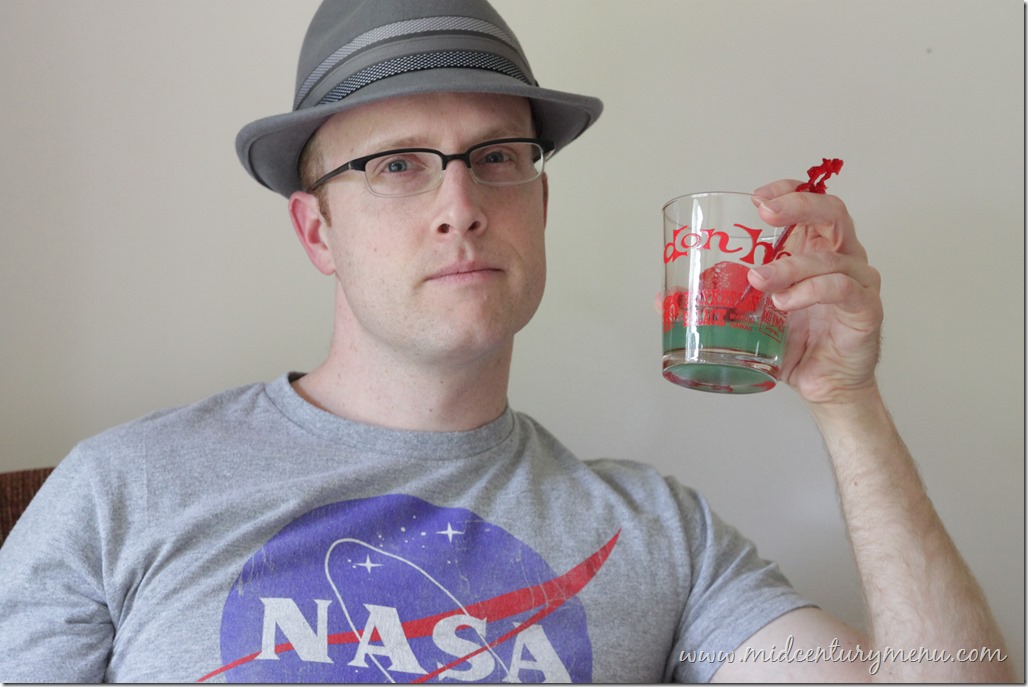 "How is it?"
"Good!"
The Verdict: Minty
From The Tasting Notes –
Minty and citrus-y, but you could still taste the gin. Which is a good thing, if you like gin. We ended up using a lime, so this drink tasted a tiny bit like a mojito, but without the sugary sweetness. Refreshing, and not scary at all.