Who is ready for a cocktail?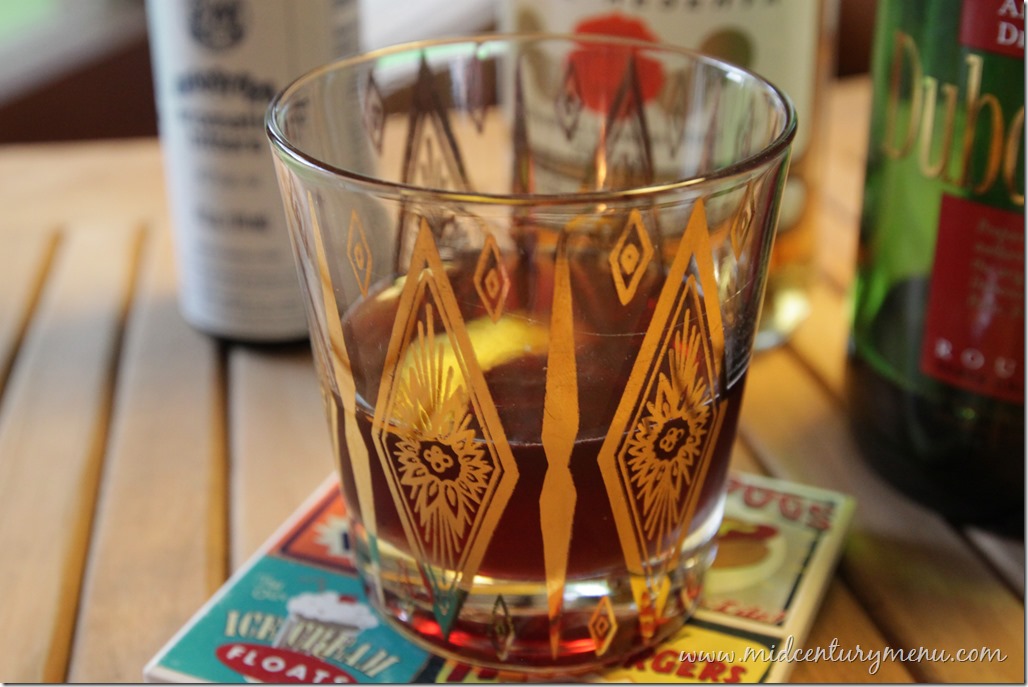 We have finally gotten the out-of-control sickness in our house down to one stubborn ear infection (poor Alex!), so we decided it was time to break out the drink recipes again.

Bushranger
Author:
Playboy's Bar Guide, 1971
Ingredients
1 oz. light rum
1 oz. Dubonnet
2 dashes Angostura bitters
Lemon peel
Instructions
Shake rum, Dubonnet and bitters well with ice. Strain into pre-chilled cocktail glass. Twist lemon peel above drink and drop into glass.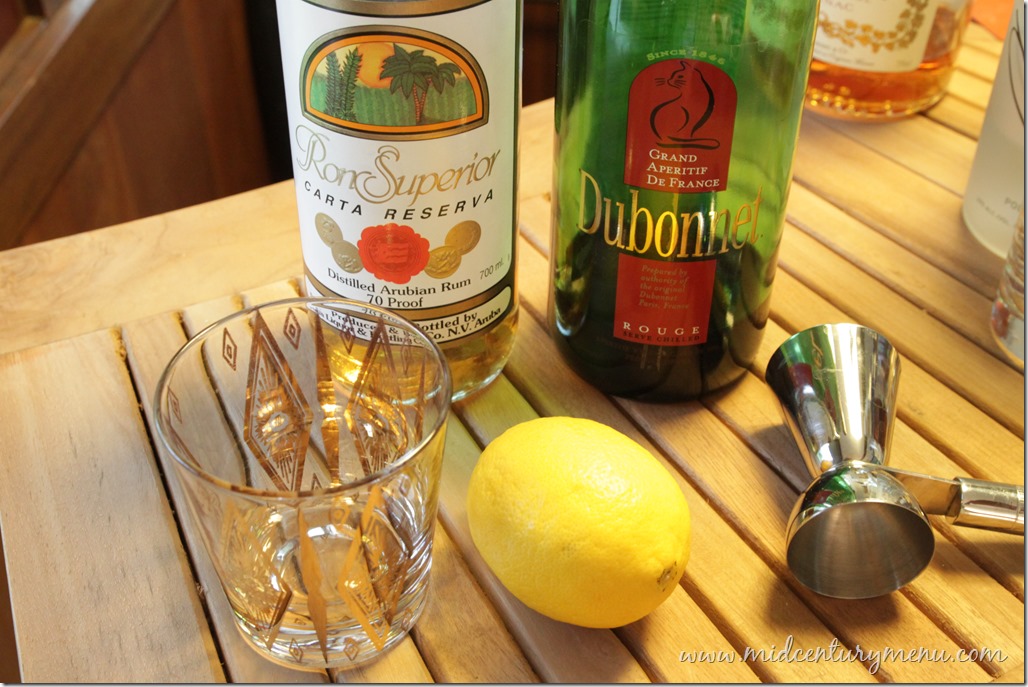 This week we made a drink from one of our "newer" drink manuals, Playboy's Bar Guide from 1971! This surprisingly tame book is packed with drink recipes that you are sure to see in the near future.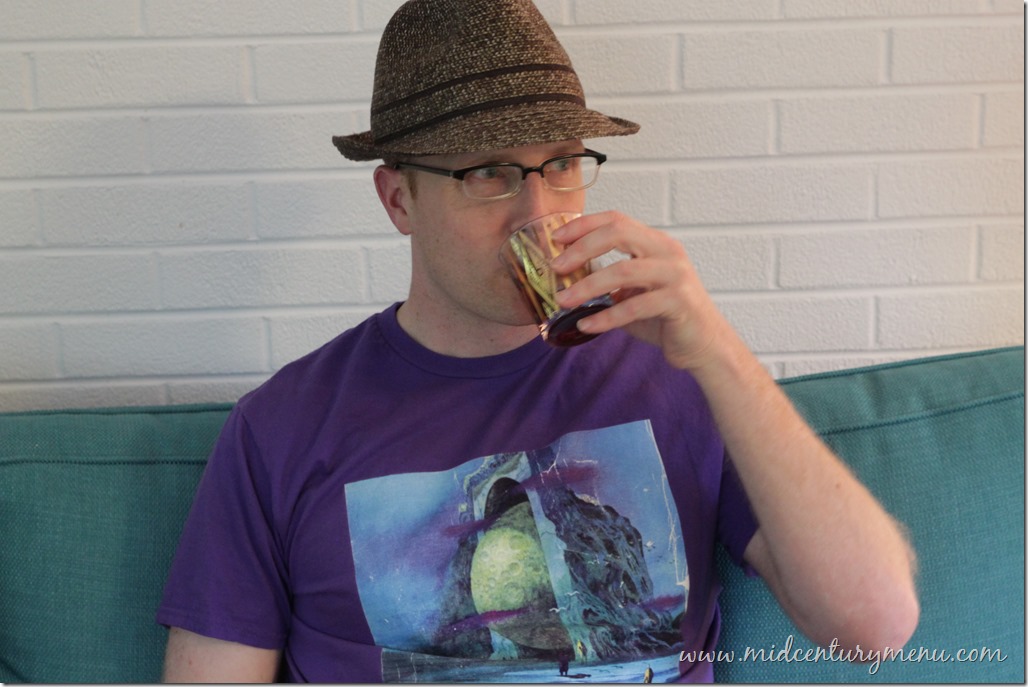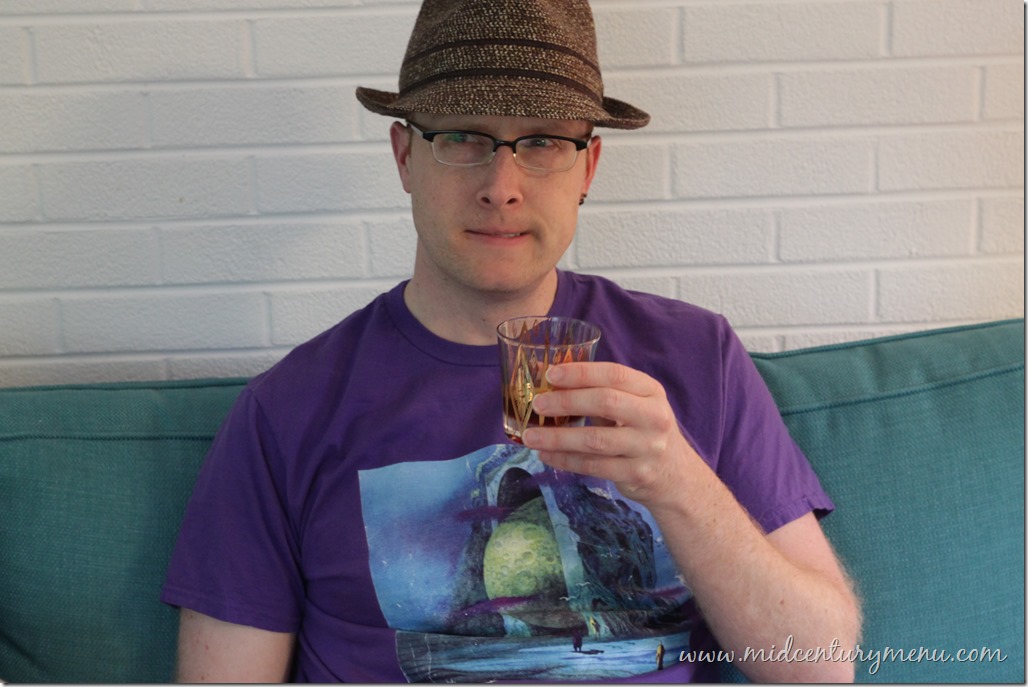 "What do you think?"
"I don't know. This doesn't taste quite like I thought it would."
The Verdict: Not Quite Right
From The Tasting Notes –
Even though we enjoy these ingredients on their own and we thought that combined they would be even better, it turns out that they actually do taste better just on their own. Mixing these together really did nothing for them in the flavor department. This wasn't a bad drink, just one that we will probably never make again.