This week we have a scary cocktail. Behold, the Nightmare!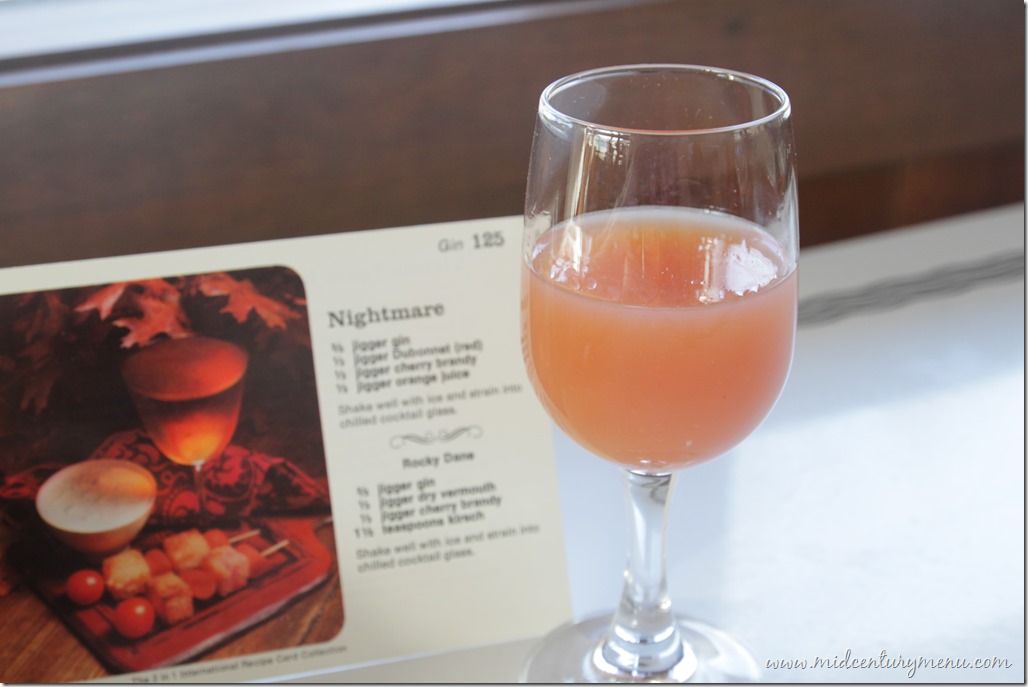 It looks a lot scarier in the picture. Ours just ended up looking like apple cider. Maybe we should have gotten a light for the inside of our cocktail, too.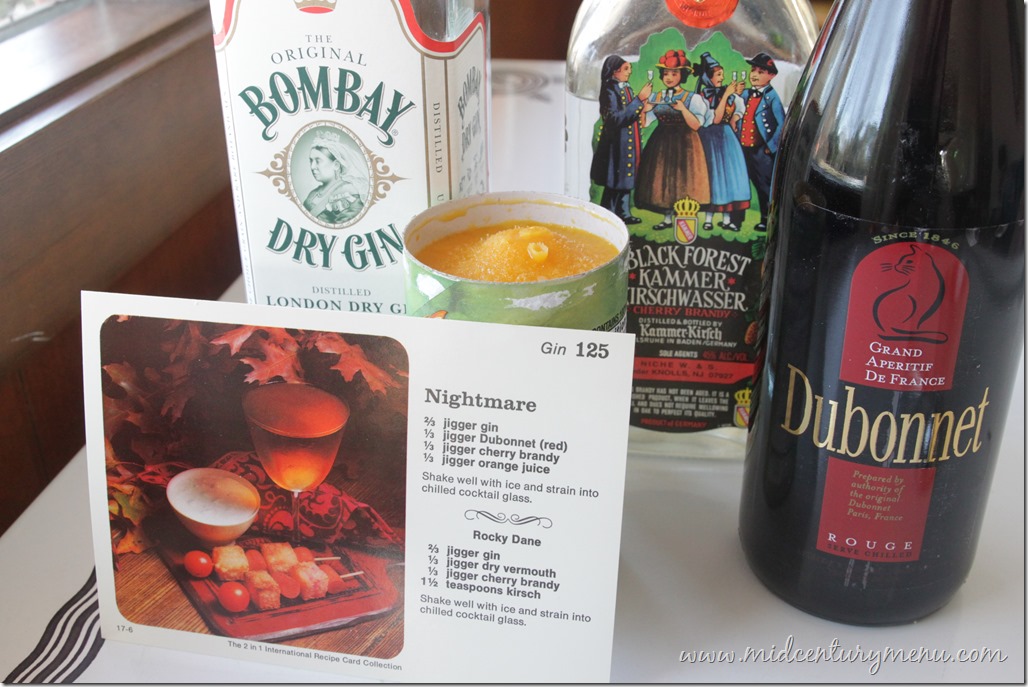 Nightmare
Author:
2-in-1 Recipe Cards, 1978
Ingredients
⅔ jigger gin
⅓ jigger Dubonnet (red)
⅓ jigger cherry brandy
⅓ jigger orange juice
Instructions
Shake well with ice and strain into chilled cocktail glass.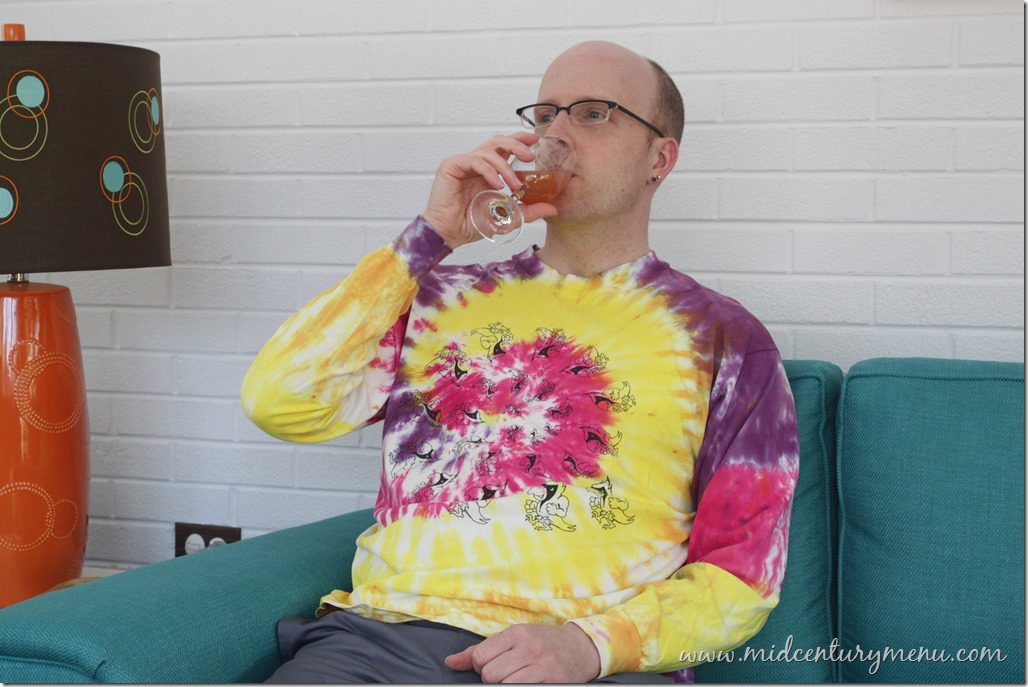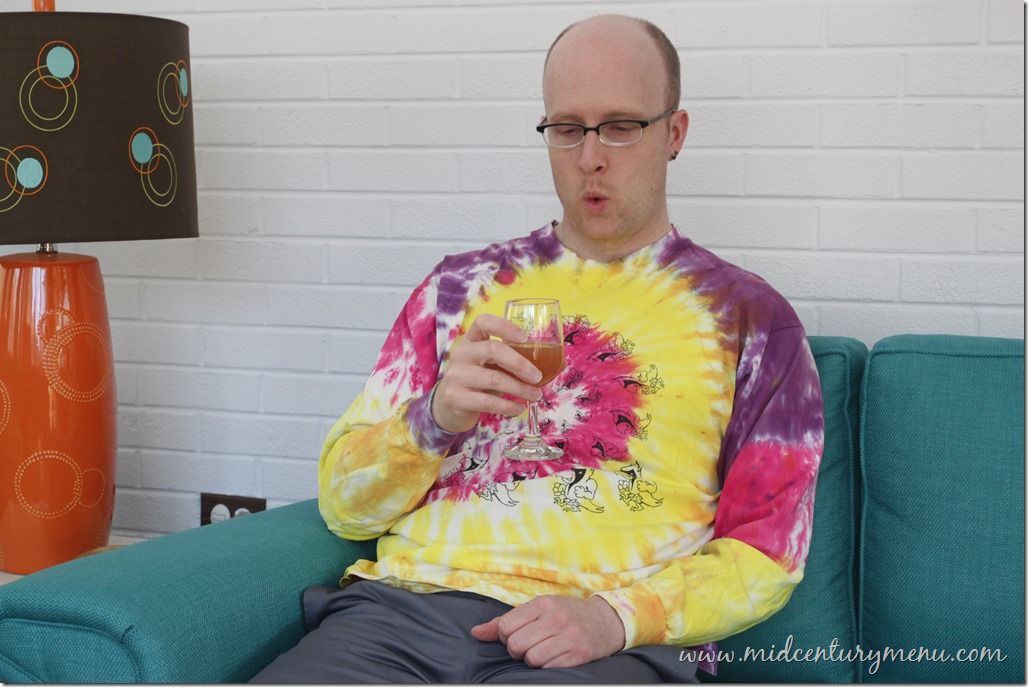 "How is it? I'm guessing strong?"
"Hoooooo. Yes. But it's not bad."
The Verdict: Not Bad
From The Tasting Notes:
The drink isn't too shabby. You can taste all of the different ingredients without one overwhelming another, but it is a little strong. Not really worth opening a whole bottle of Dubonnet for just this drink, but at least the drink has the coolest name we've come across so far.