Thank goodness it's Friday. I seriously didn't think I could take anymore of this week.
Luckily, we have cocktails!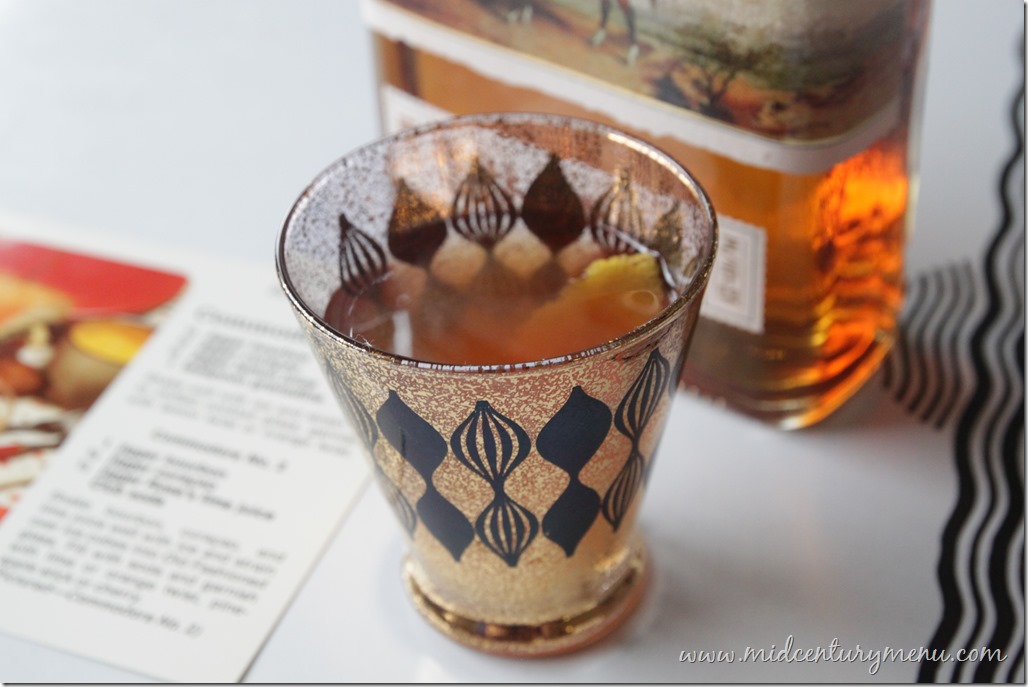 This is the Commodore, from our awesome 2-in-1 International Recipe Card Collection from 1977.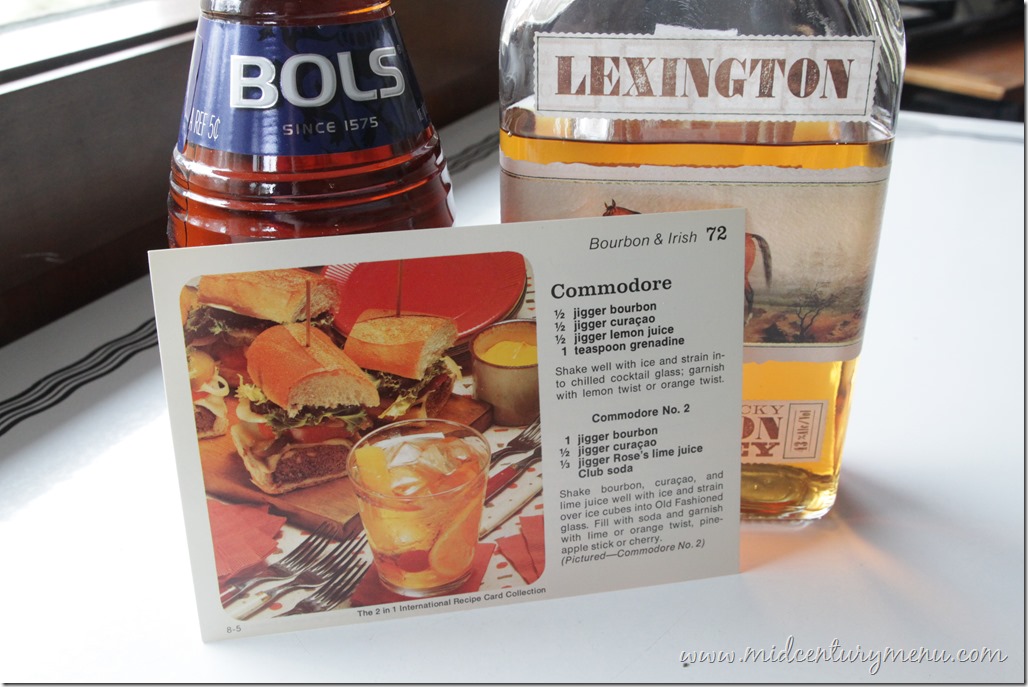 Commodore
Author:
2-in-1 International Recipe Cards
Ingredients
½ jigger curacao
½ jigger bourbon
½ jigger lemon juice
1 tsp grenadine
Instructions
Shake well with ice and strain into chilled cocktail glass. Garnish with an orange or lemon twist.
Tom is always happy when he gets to use curacao!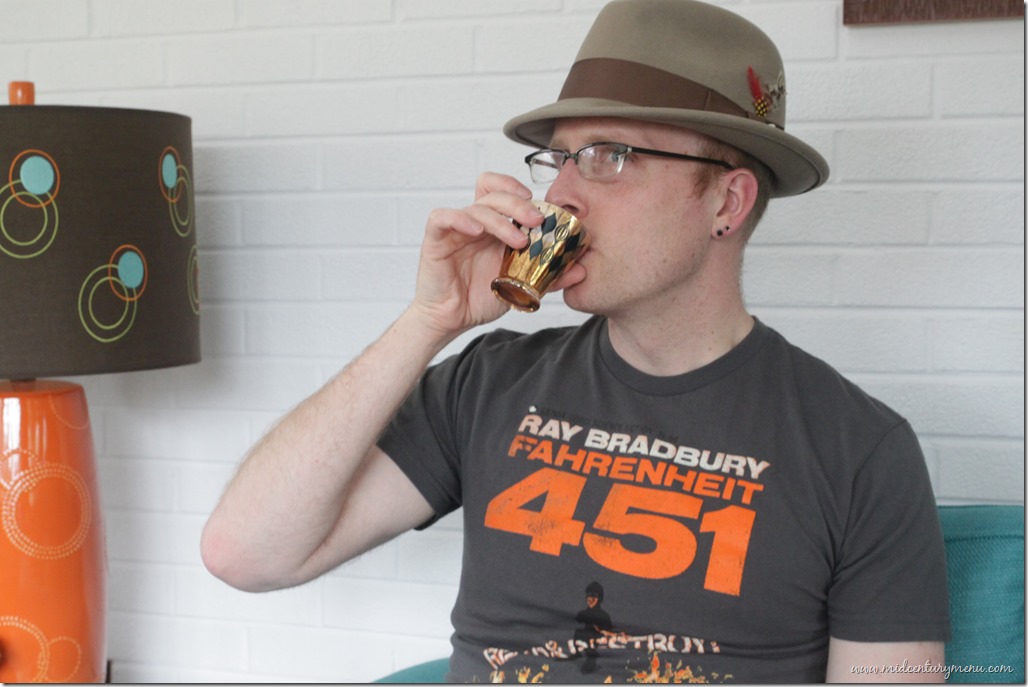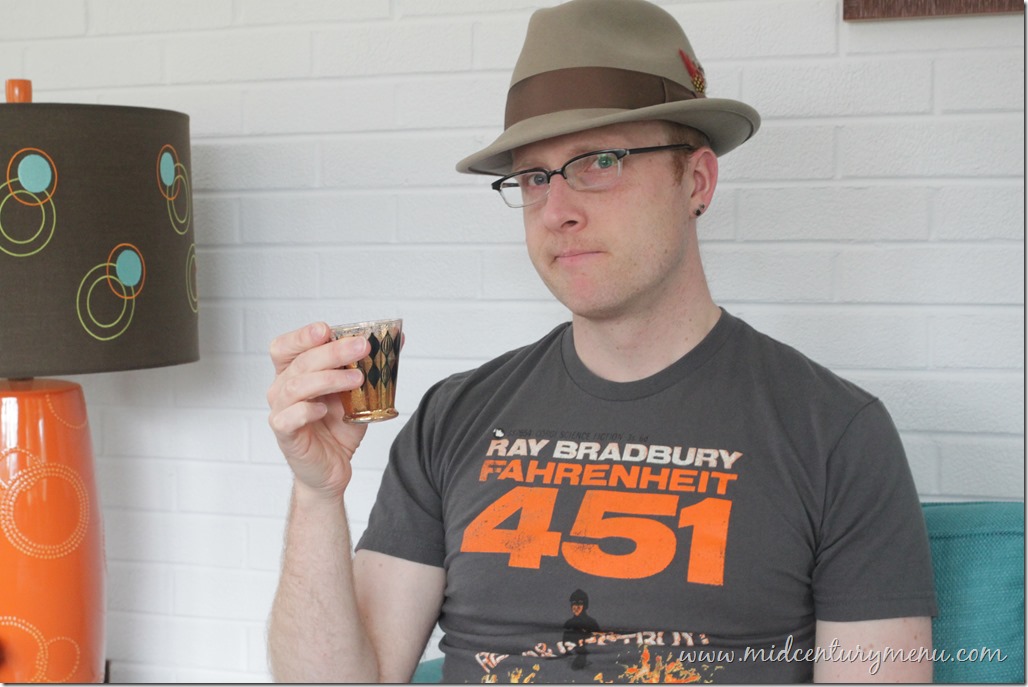 "How is it?"
"Awesome."
The Verdict: Great
From The Tasting Notes –
This was very, very good. It was sweet, but not overpoweringly so. It had a good, fruity taste but was well-balanced. It was very smooth. If you have these, it might be a good idea to add some club soda, because you can drink these things fast!
NEW – Do you want to get Tom's awesome shirt? Checkout Tom's Shirt Shop in our new Mid-Century Menu Shop!