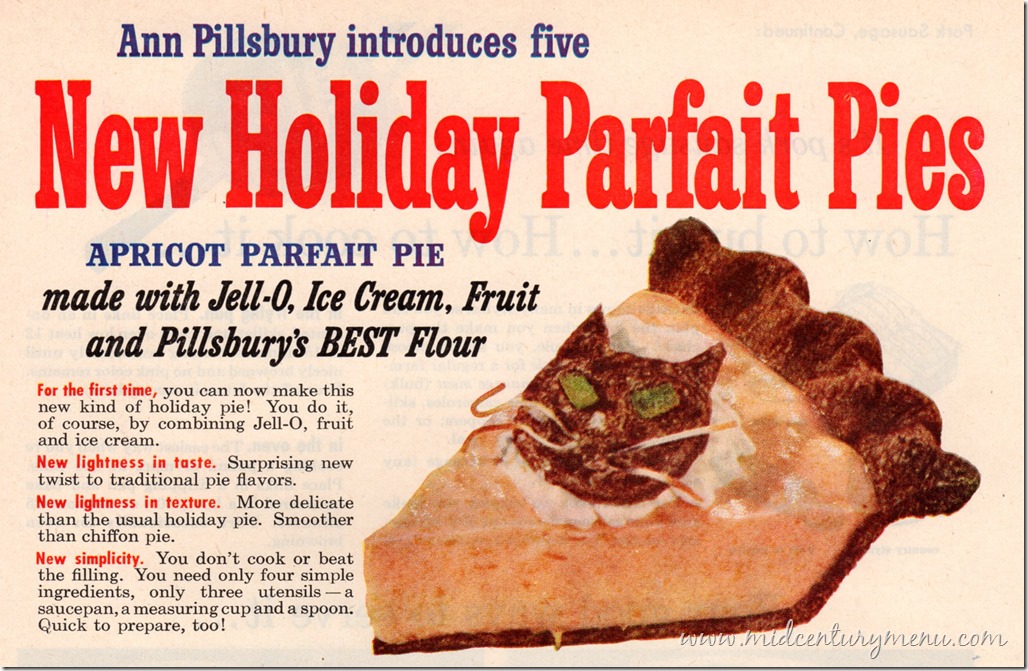 Apricot Parfait Pie with Chocolate Pastry
Ingredients
For Filling:
1 cup apricot juice drained from a No. 2½ can of apricots
1 pkg orange Jell-O
1 pt vanilla ice cream
1 cup apricot pulp
For Crust:
1½ cups sifted AP flour
⅓ cup sugar
¼ cup cocoa
½ t salt
½ cup shortening
½ t vanilla
3-4 T cold water
Instructions
For Crust:
Sift together flour, sugar, salt and cocoa. Cut in shortening until mixture is the size of small peas.
Blend in vanilla and sprinkle with cold water. Toss lightly with a fork until moist enough to hold together. Form into a ball.
Roll out crust between two sheets of waxed paper, place in dish, crimp edges and prick with fork. Cut out cat faces from remaining dough and place on baking sheet. Place coconut for whiskers. Cool.
Bake in 400 degree oven for 8-10 minutes. Cool
For Filling:
Heat apricot juice until boiling. Remove from heat and add in Jell-O, stirring until dissolved.
Add vanilla ice cream, cut into pieces, to gelatin mixture, stirring until melted. Stir in apricot pulp.
Chill until mixture is thickened but not set, 25-30 mins. Turn into cooled pastry shell and chill for 1 hour or until set. Decorate with whipped cream and pastry cut outs.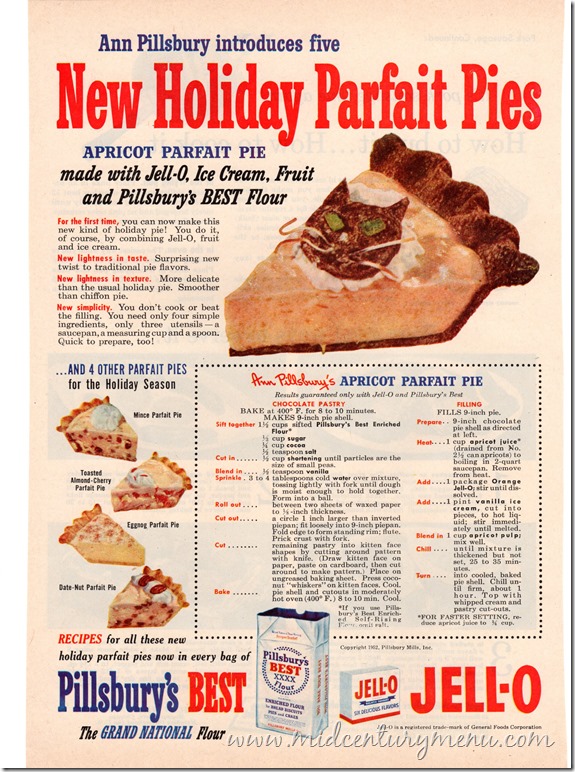 From Good Housekeeping, November 1952