Even though I really loved the recently posted Lemonade Pie, I have to admit it was a bit fussy to make and I ended up with a lot of dirty dishes. But I really liked the use of frozen concentrate in the filling, and I decided to tweak the recipe a bit to make it easier for me to whip up a pie at a moment's notice.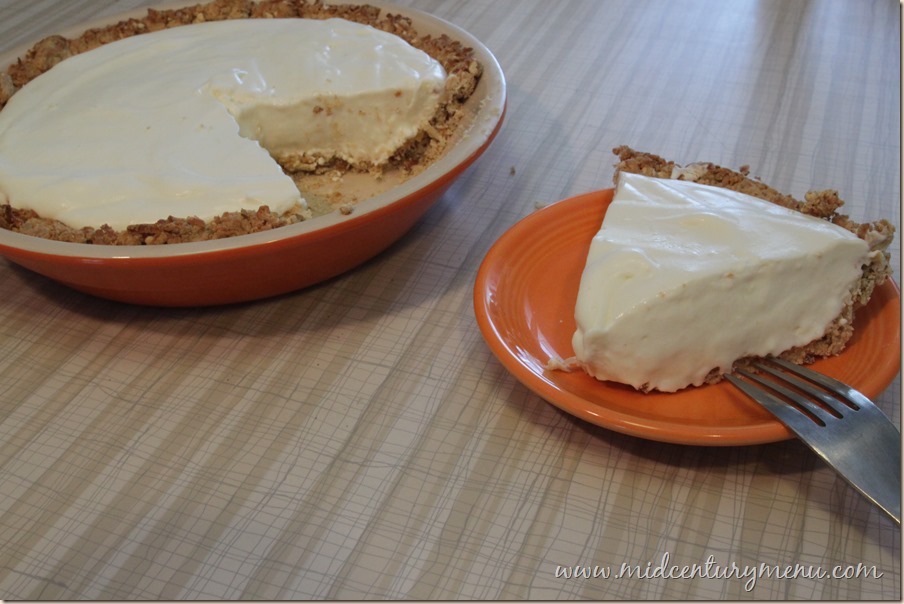 I know I don't usually do this on this blog, but Tom thought this little experiment turned out so well that I should share it with you guys. I took the recipe from a classic key lime pie and combined it with the lemonade pie and got this lovely thing.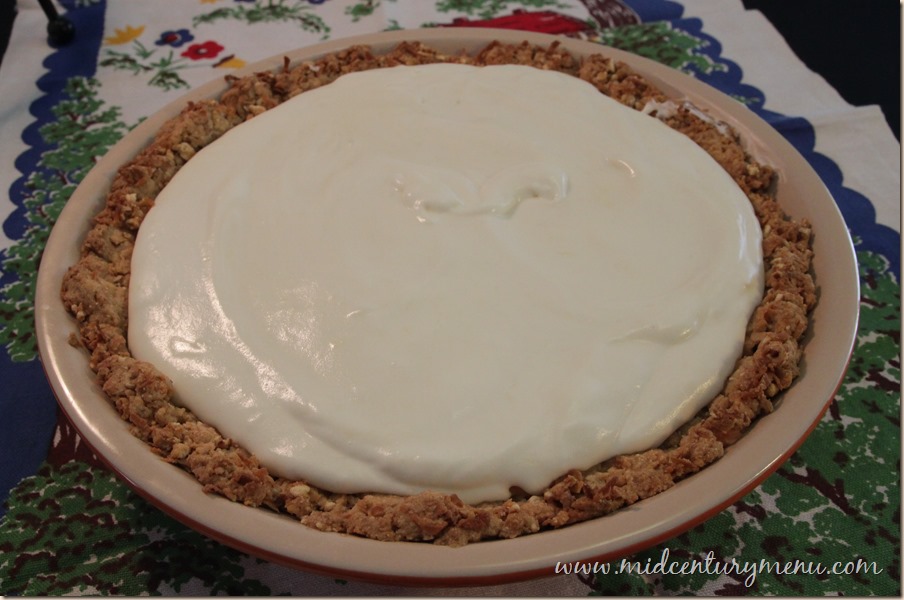 Easy Margarita Pie With A Coconut Pretzel Crust
Author:
www.midcenturymenu.com
Ingredients
1 cup heavy cream, whipped
1 - 14 ounce can sweetened condensed milk
¾ cup frozen margarita mixer concentrate or limeade concentrate, thawed
1-3 Tbsp. tequila (optional)
For Crust:
⅓ cup butter
3 Tbsp. sugar
1 egg yolk
½ cup sifted flour
½ cup finely crushed pretzels
1 cup coconut
Instructions
Whisk together thawed concentrate and sweetened condensed milk.
Fold in whipped cream and tequila, if desired.
Pour into baked and cooled 9" pie crust. Refrigerate or freeze.
For Crust:
Cream butter and sugar. Add egg yolk, flour, pretzels and coconut.
Pat mixture into pie pan and chill for 30 minutes.
Bake in a 350 degree oven for 25-30 minutes and then cool before filling.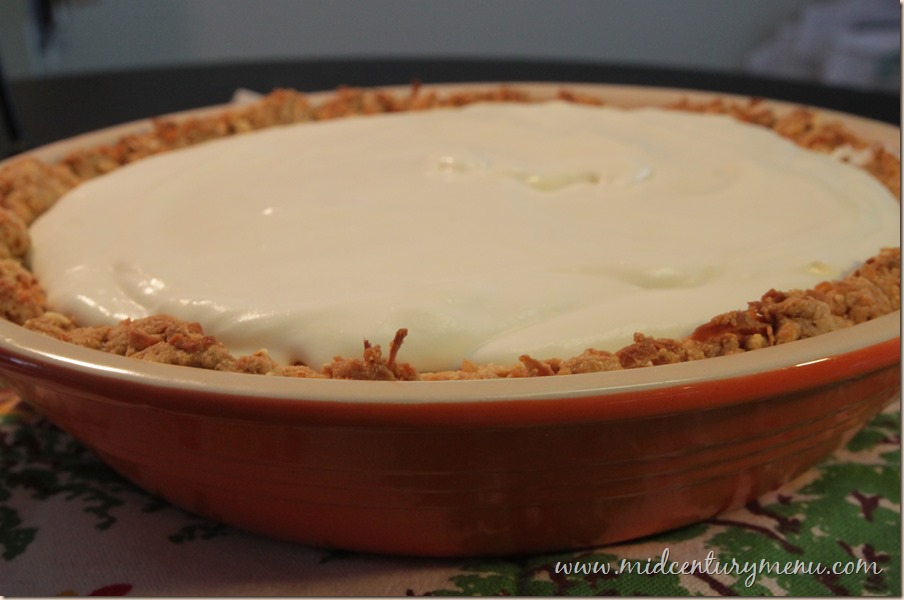 I think the great thing about this is it's versatility. You can make this a lemonade pie, a limeade pie, you can even use strawberry margarita mix as long as it contains lime juice! You can also spike it with tequila or vodka. You can also serve this pie refrigerated for a creamy consistency, or freeze it in the summertime. Trust me, it is really, really good that way!
Enjoy!