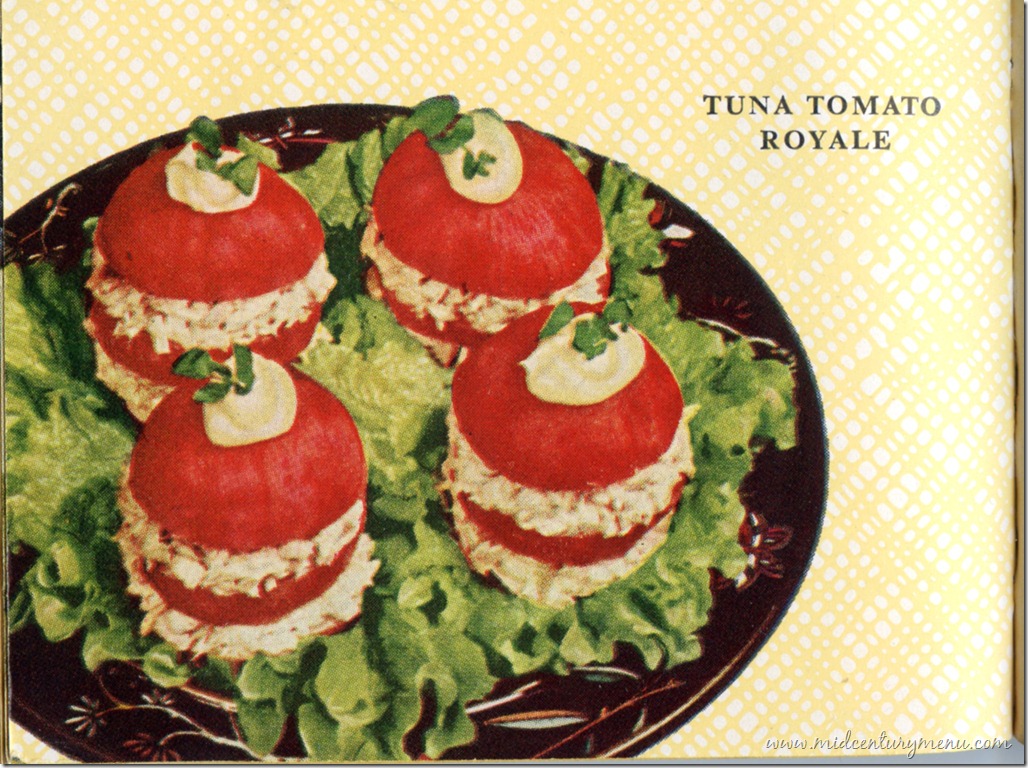 Tuna Salad gets handsome treatment with a tomato combination! From Mary Dahlke's Salad Book, 1954
Wow. I just…wow. That's really all I have to say about the next finalist. In my opinion, this is really the epitome of a bad gelatin salad. Is it possible to have a perfect worst gelatin salad? Do you say it's "perfectly terrible"? Or that is the "perfect food storm"?...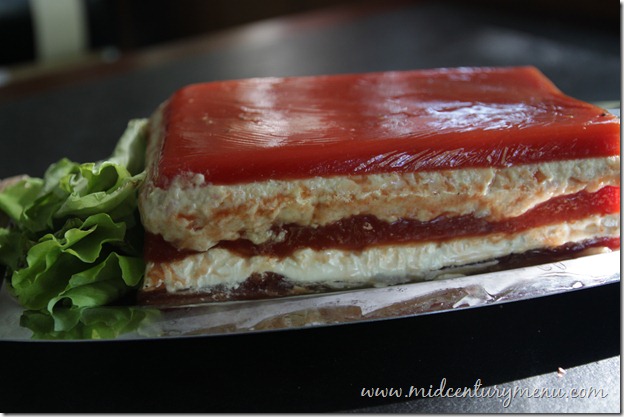 This is it! This is IT! It's finally here. Out of over 50 submissions, I've tested 28 gelatins and Tom has tasted every single one.  We took pictures, we made notes and we even fought about who the finalists were. So it has come down to this: Not only are we ready to...