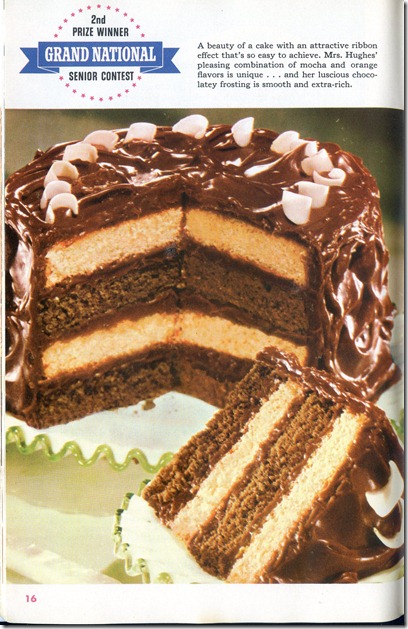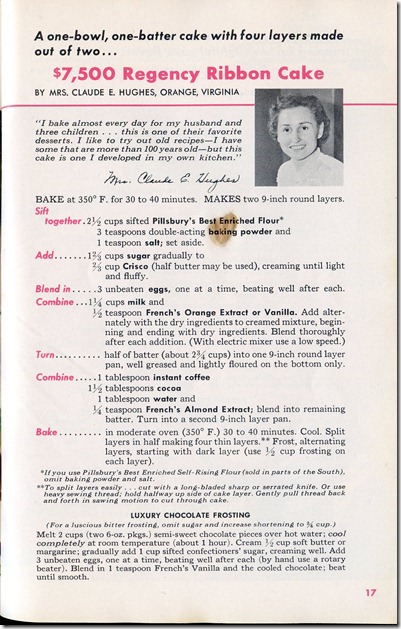 A beauty of a cake with an attractive ribbon effect that is so easy to achieve!
From the Pillsbury Bake-Off  Cookbook, 1955.
*This cake is so good, it was republished in the recent book, Baking in America: Traditional and Contemporary Favorites from the Past 200 Years by Greg Patent. And, for just fun, here it is in a French's Extract Ad!