Have A Chick-n-Tastic Father's Day!
by RetroRuth | Jun 19, 2011 | Watch Them Eat | 2 comments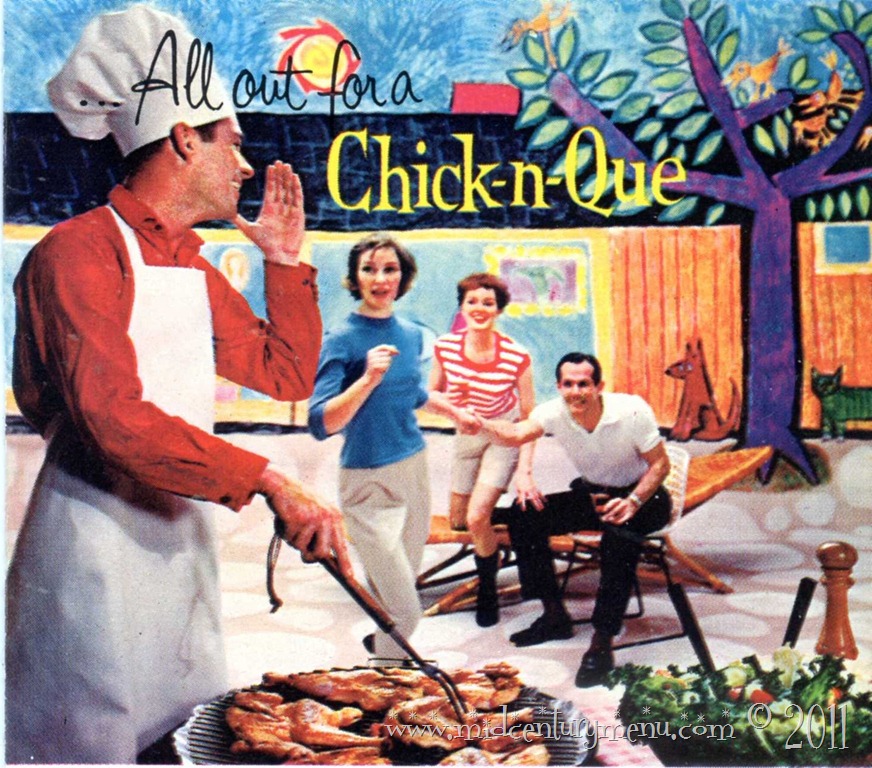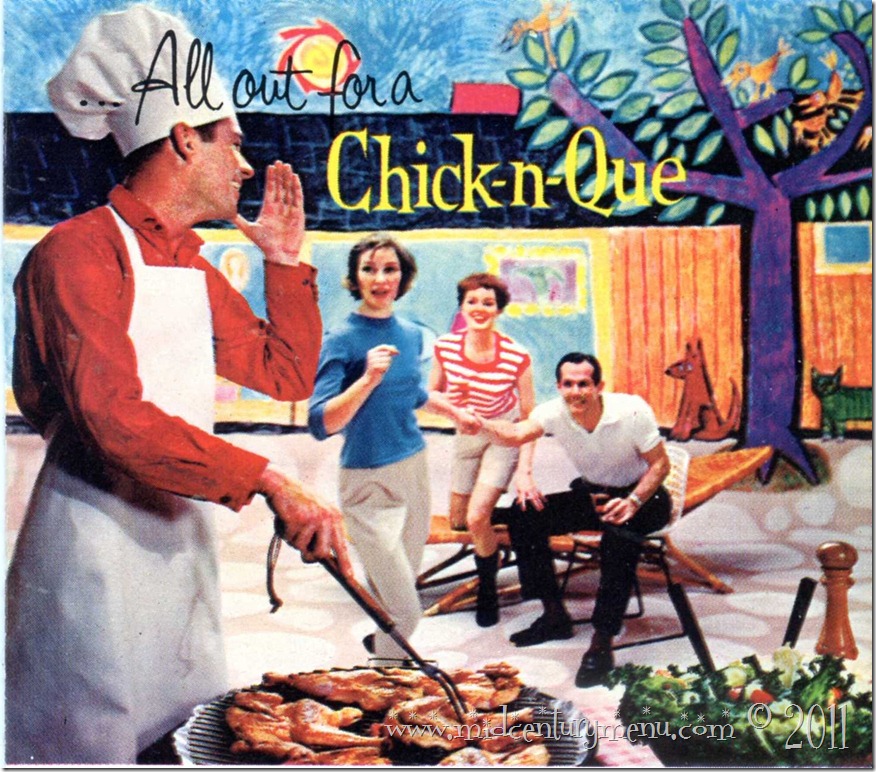 Mmmm-mmmm!!! Thanks, Dad! Our construction-paper dog can hardly wait!
From Jewel recipe handout, approx 1960.
I love everything retro, vintage, mid-century, kitsch and all things atomic! A 21st century housewife just trying to fit in...to the 50's. I have a passion for vintage recipes and an enormous vintage cookbook collection that I keep testing, even though by now I should know better. Creator of Mid-Century Menu (www.midcenturymenu.com), No Pattern Required (www.nopatternrequired.com), and I Ate The 80's (www.iatethe80s.com).